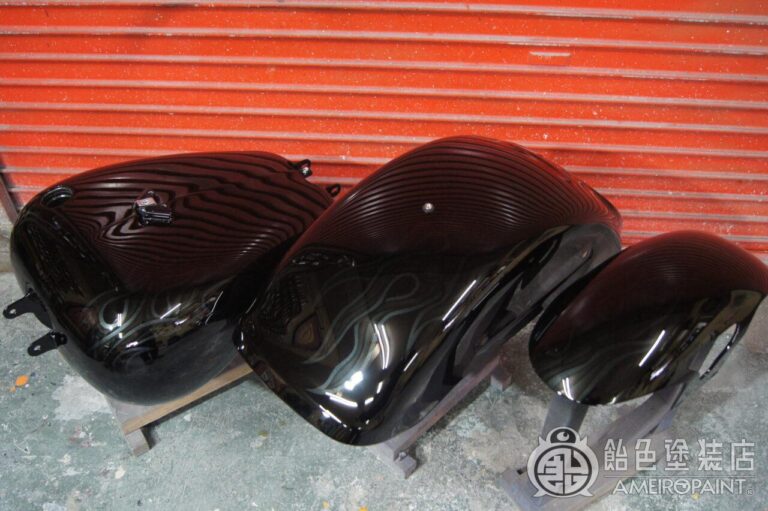 Custom paint for 2019 Fat Boy Ghost Flames.
I put Japanese style flames asymmetrically.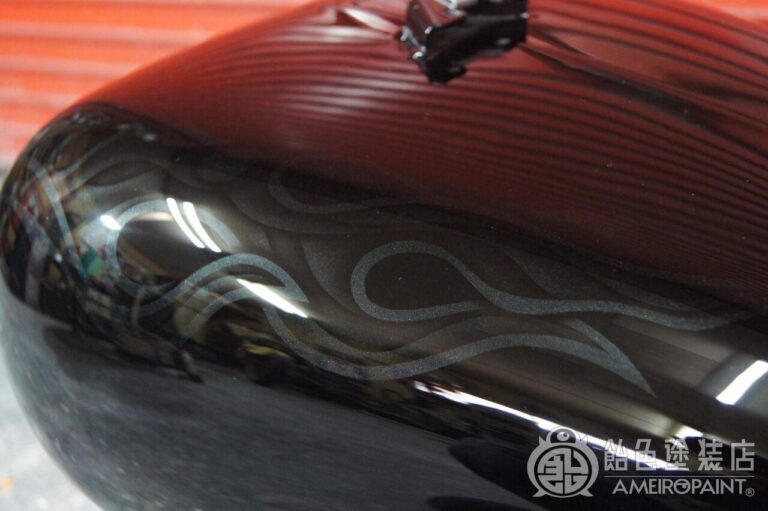 I removed the dummy cap and put the flames mainly on the left side of the tank.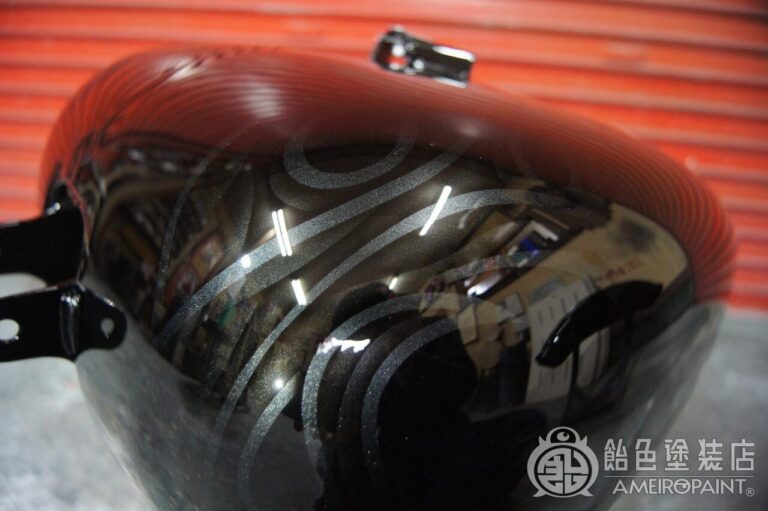 Seen from the front left, it is not a general flames, so it looks like "What is this pattern?"
It is a graphic with two colors, smoke and candy black.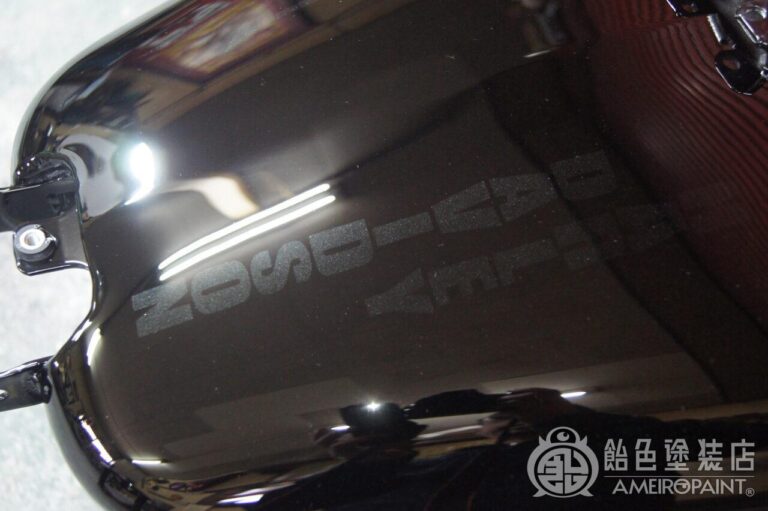 "HARLEY DAVIDSON" is written vertically on the right side.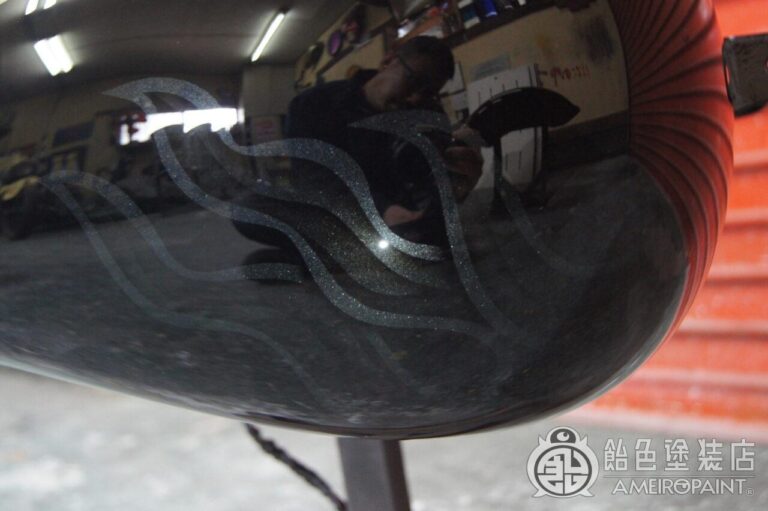 The right side of the tank is casually flames on the lower front side.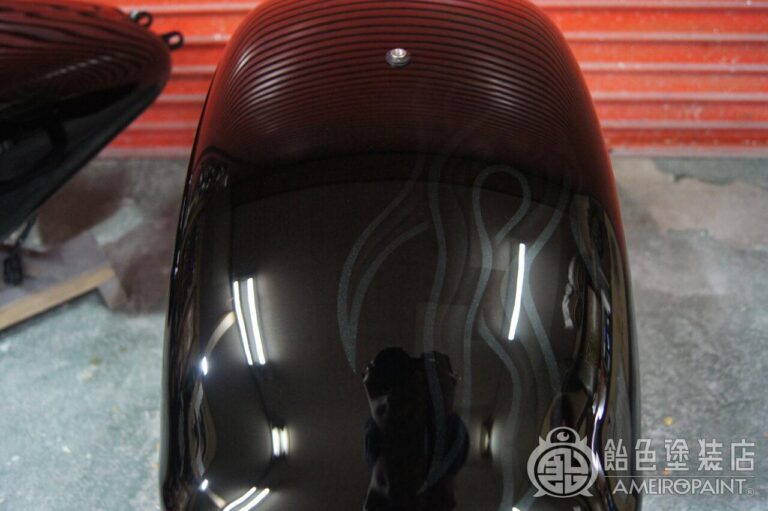 Unlike the tank, the rear fender has the flames placed mainly on the right side.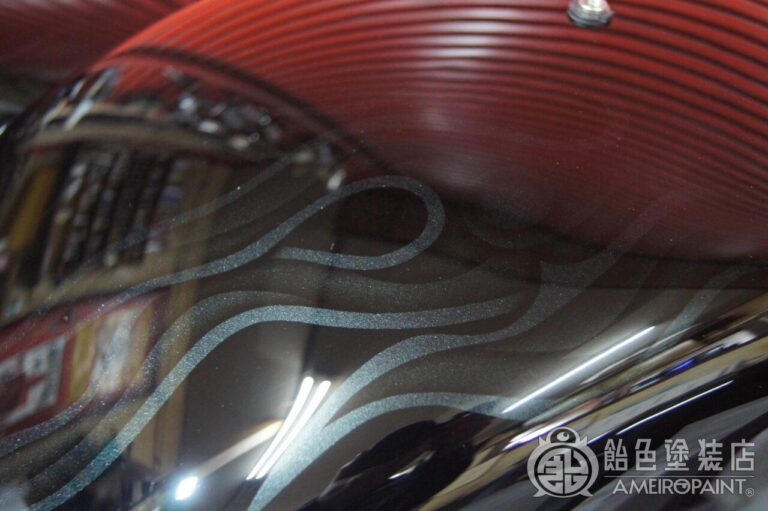 I think I made the most of Fat Boy's wide range of fenders ♪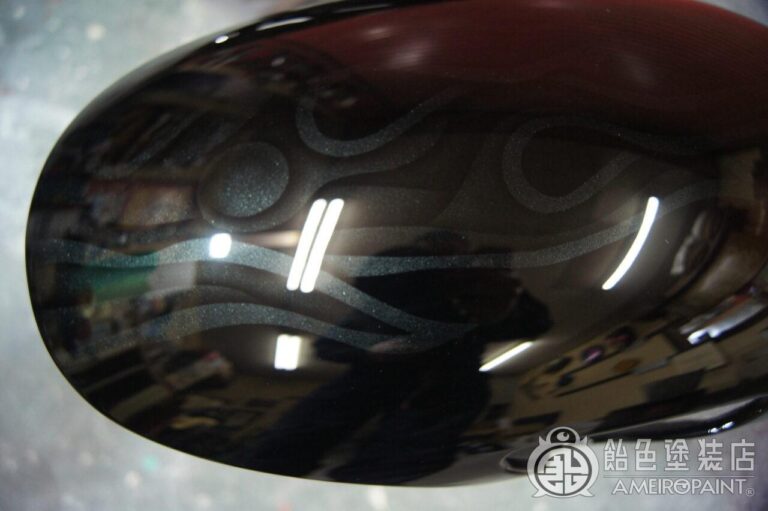 The front fender is made of FRP outside the company.
I placed Flames on the right side.
OWNER
KUZUHARA
CANDYPAINT
BASE
Solid-Black
Metallic
Ultra-Mini-Flake
PAINT PROCESS
-Japanese Page-