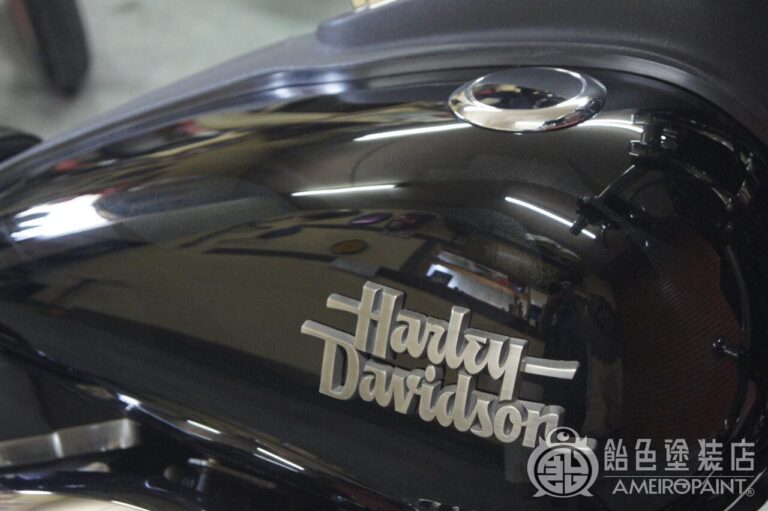 Paint just pasted the emblem on it…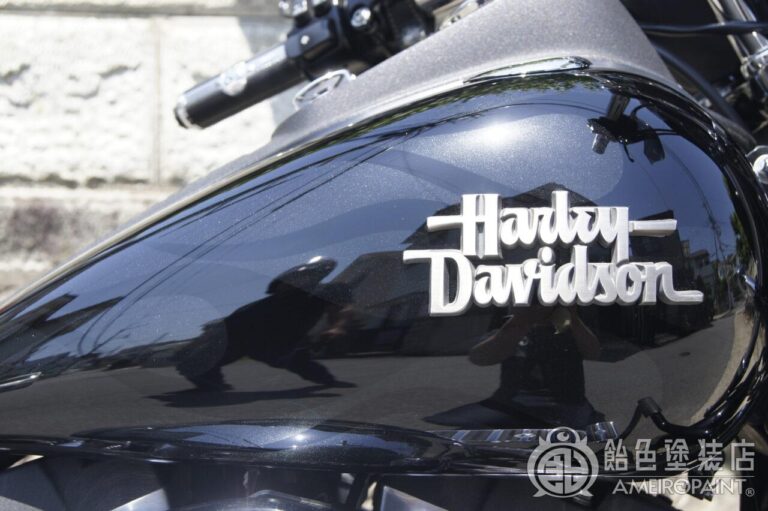 Instead, when the sun hits it, Flames floats up.
The reflection of the plating on the air cleaner produces unexpectedly good results.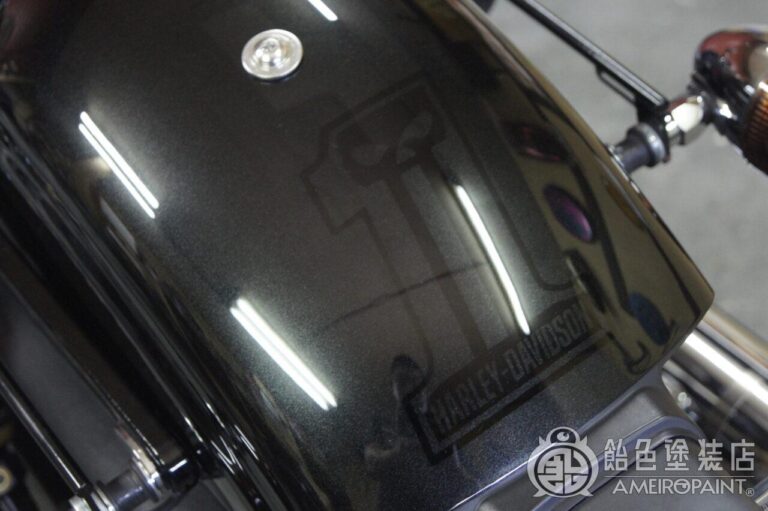 Paint No, 1 skull on the rear fender.
Since it is on the top, you can easily see it even in the room.

It's fun to see the strength and weakness of how it looks clearly when exposed to sunlight.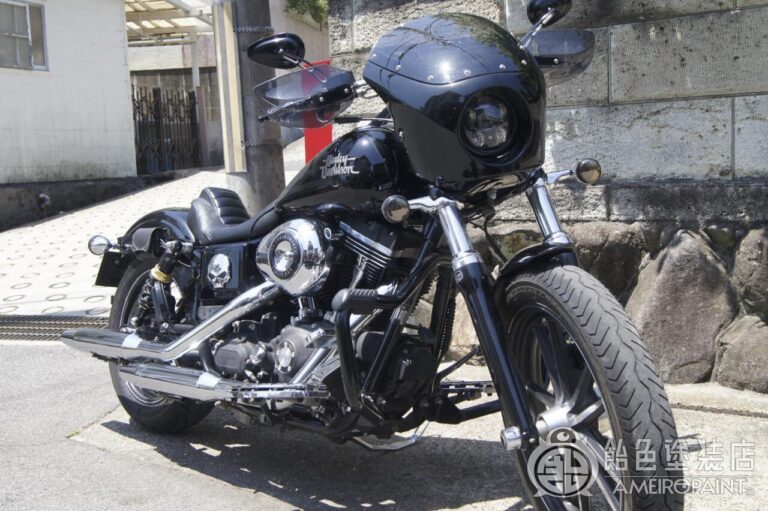 Before painting, the color of the tank, front and rear fenders, and the cowl was different, and there was a sense of incongruity, but the overall balance was achieved by painting them in the same color.
OWNER
UENO
CANDYPAINT
BASE
Solid-Black
Mini-Flake
Metallic