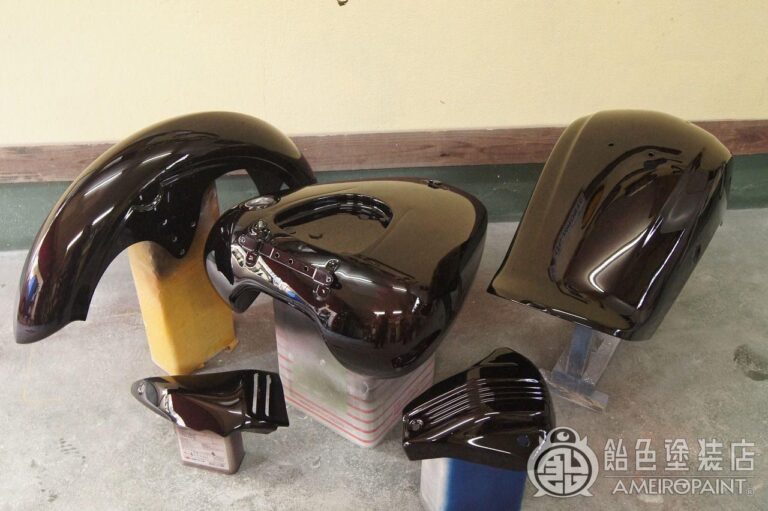 YAMAHA xv1900cu Raider's tank, front and rear fenders and side covers are wrap painted.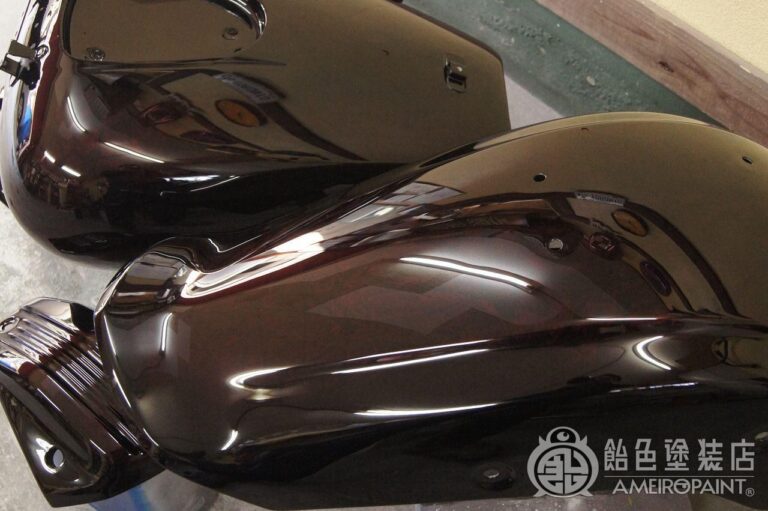 It looks like just black paint, but if you look closely, can you see something like a pattern?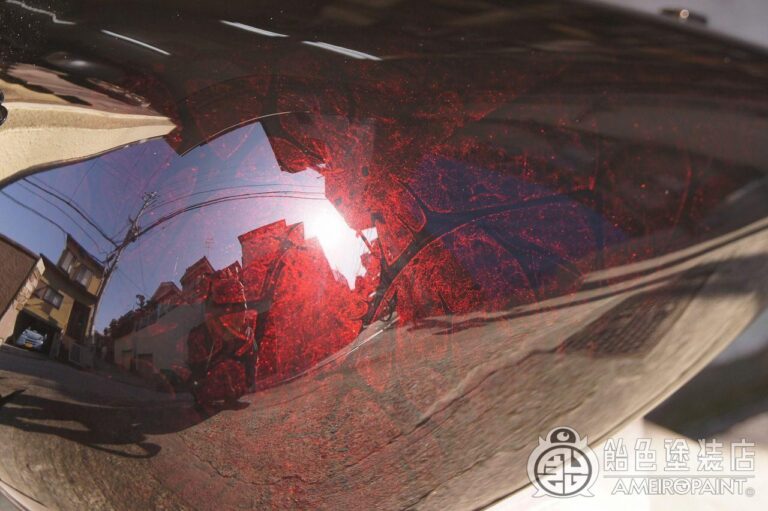 Red wrap paint appears when light hits it.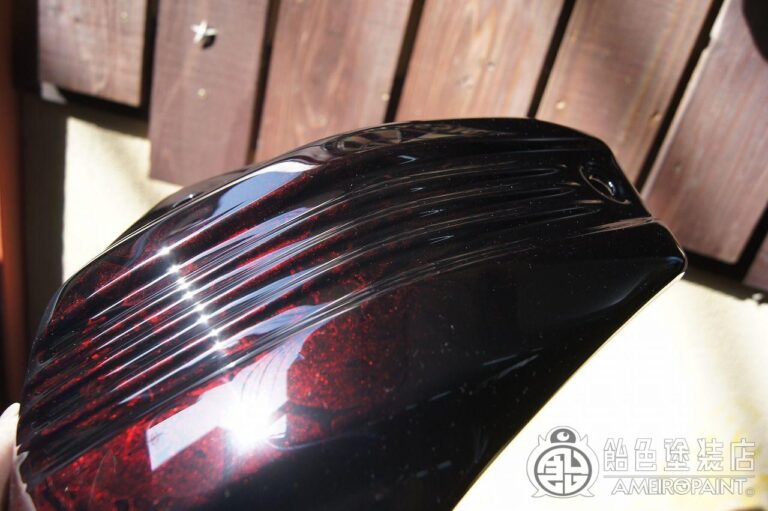 The left side cover has an interesting shape with ribs.
Ribs make wrap paint attractive.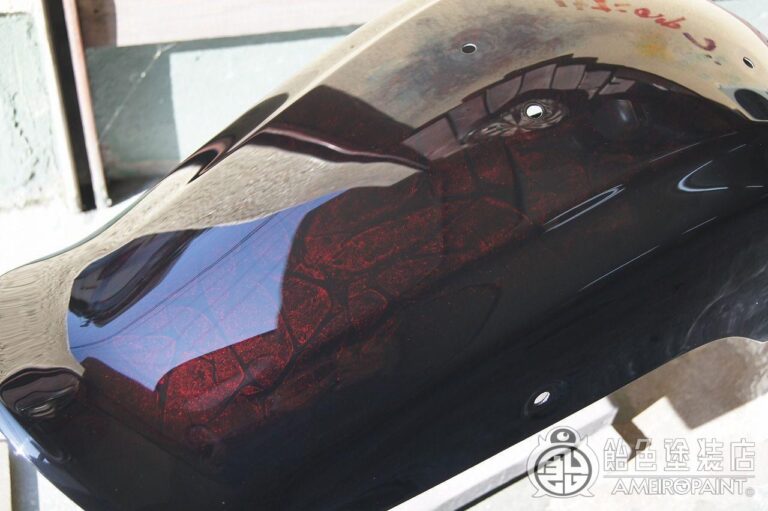 The fender has wrap paint on the center top, and the sides are tightened with black.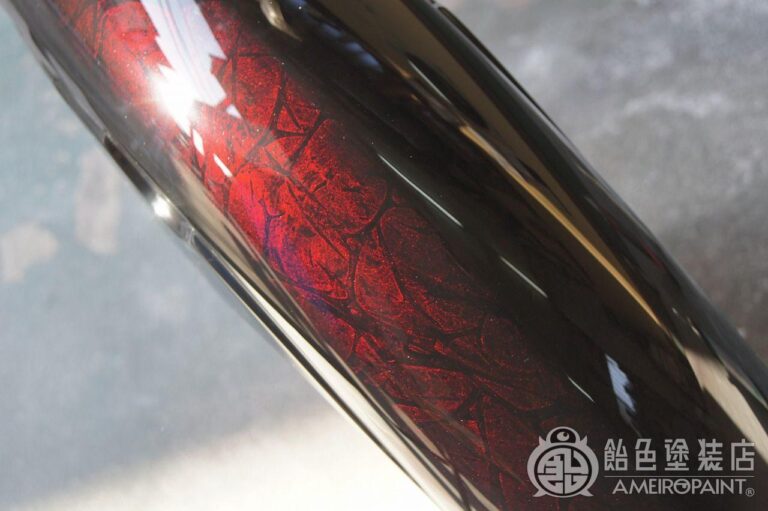 The fender is shaped like a mountain in the center.
When exposed to light, it becomes a wrap paint, and when it becomes a shadow, it changes to black.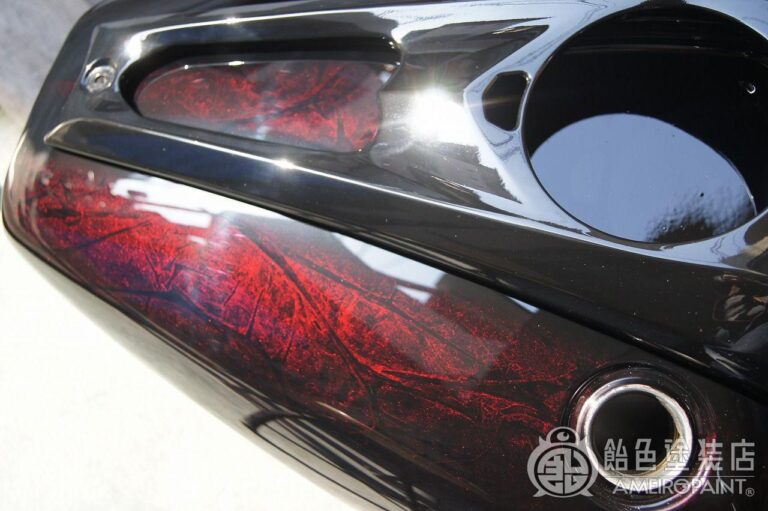 The tank is painted separately according to the opening of the meter dash.
The owner sent me a picture of the assembly♪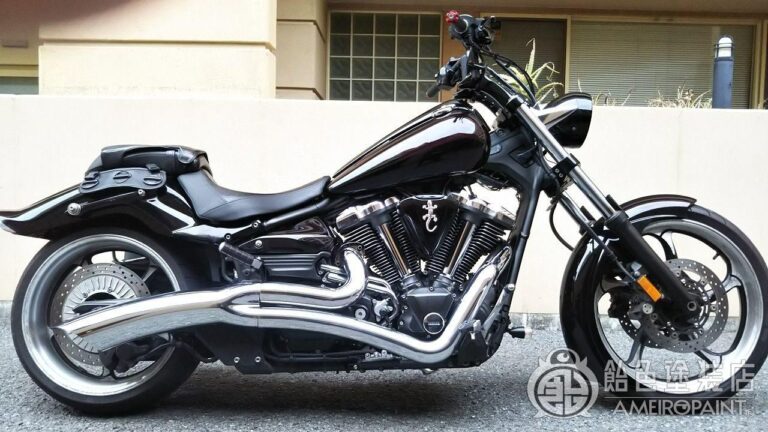 Black in shade?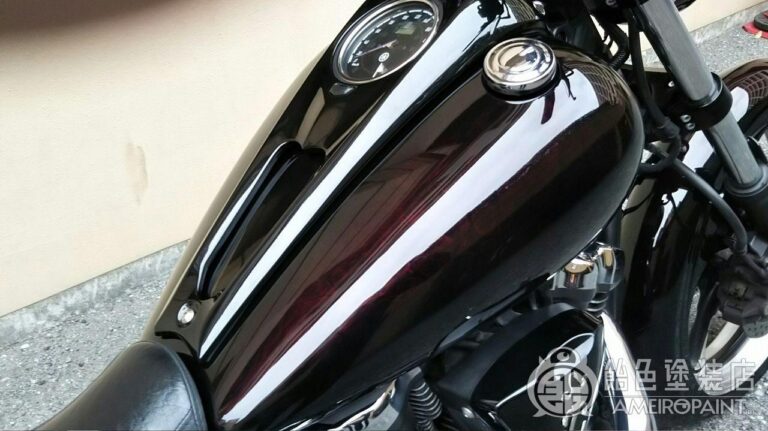 Is there some kind of color in it?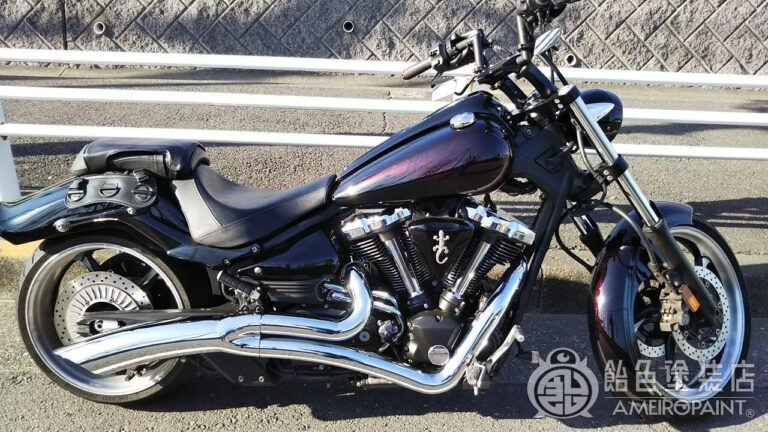 When the sun hits it, the wrap paint comes out♪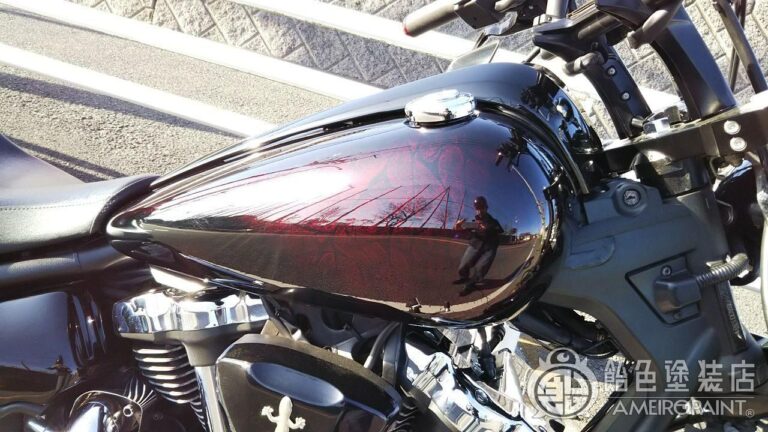 Accent to ordinary wrap paint with blurring and tank shape.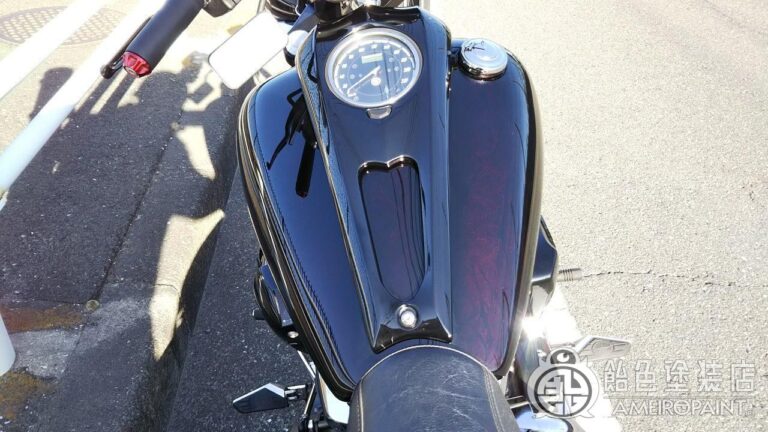 The gradation is as intended according to the opening of the meter dash!
OWNER
TOGAWA
PAINT
BASE
Solid-Black
Metallic(WRAP)
Ultra-Mini-Flake
PAINT PROCESS
-Japanese Page-