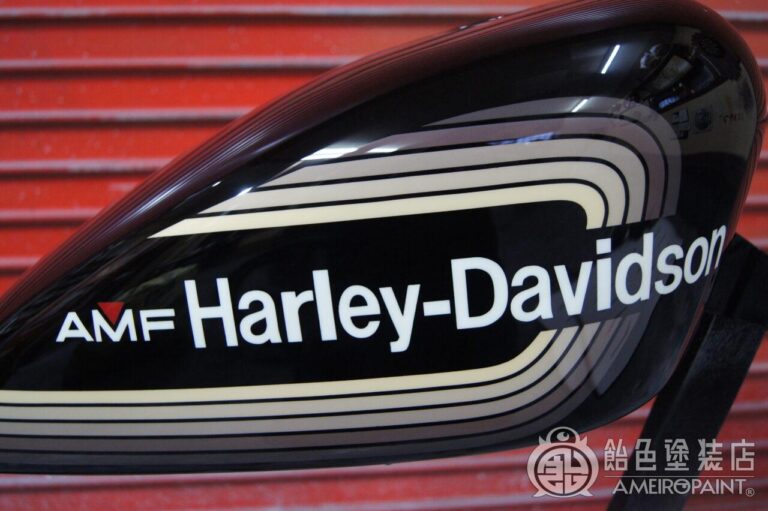 Paint the rainbow color on the external SportSter tank.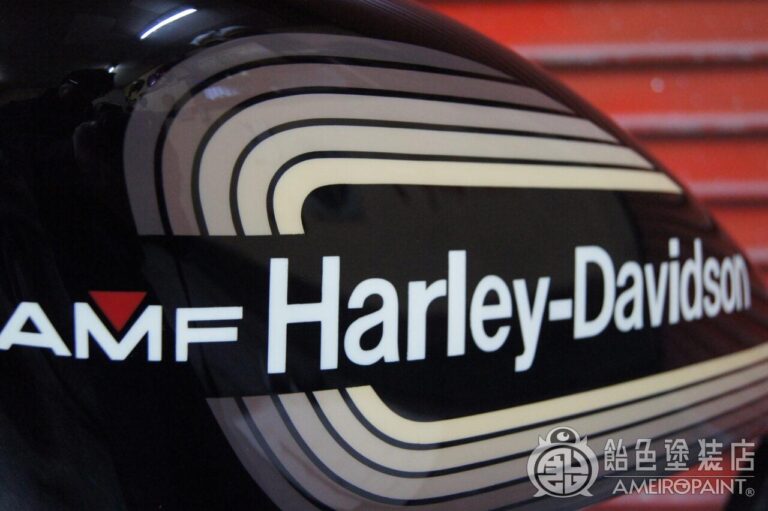 One point is the red triangle of AMF.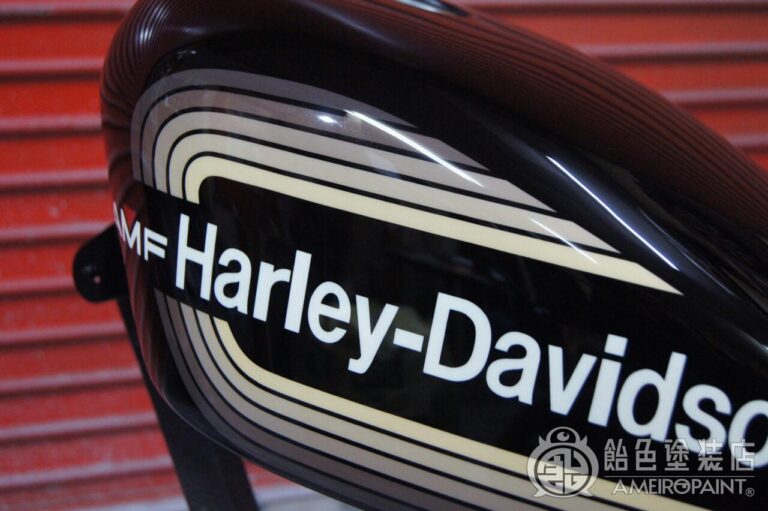 Toning colors from the original paint image.
The line was arranged according to this tank.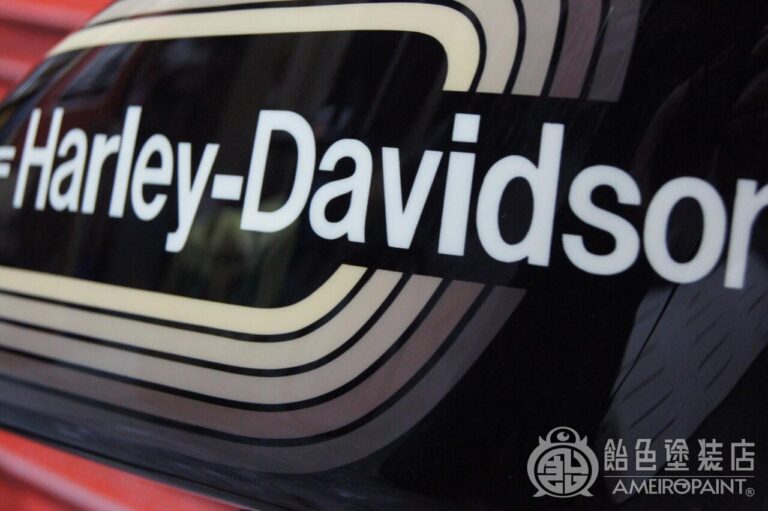 "Harley-Davidson" looks solid white, but I mixed it a little with yellow and black to eliminate the discomfort.


PAINT PROCESS
-Japanese Page-