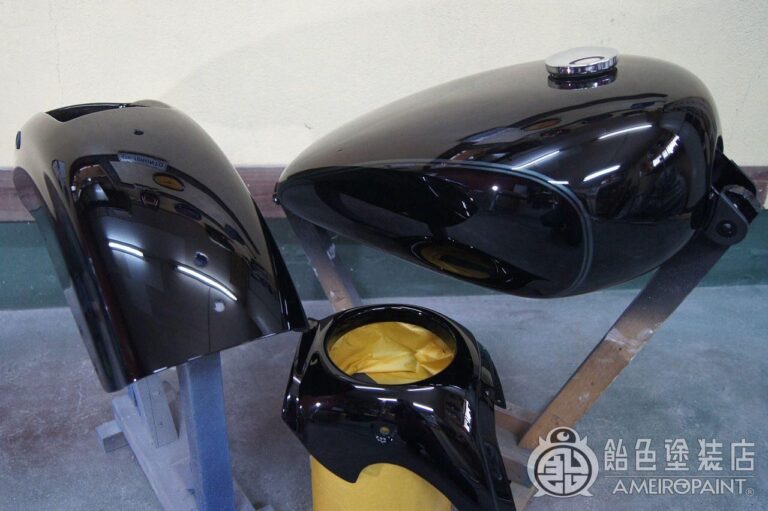 SportSter's custom 3-piece set, tank, rear fender and cowl.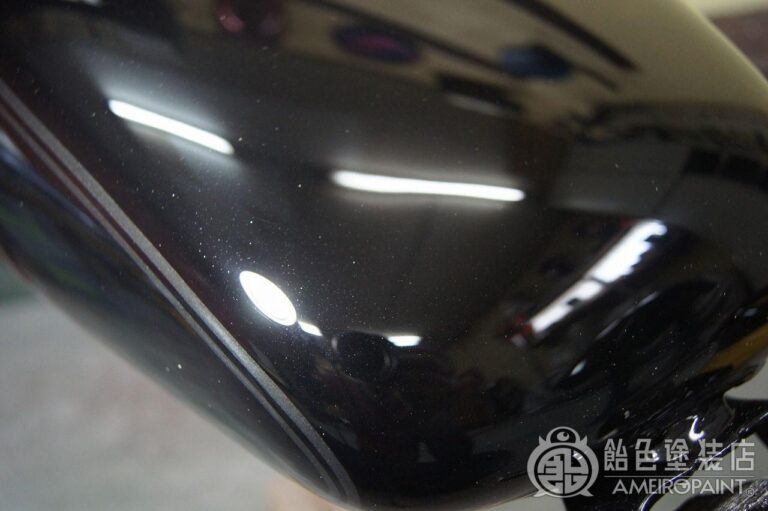 It looks solid black, but the base is ultra mini flakes.
When the light hits it, it sparkles and shines elegantly.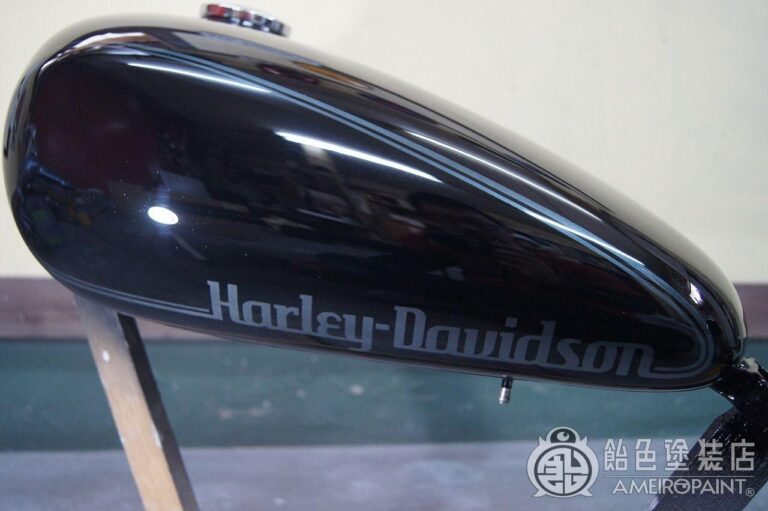 The tank side is a teardrop type with double lines.
I put a Harley logo so that it leads to the line.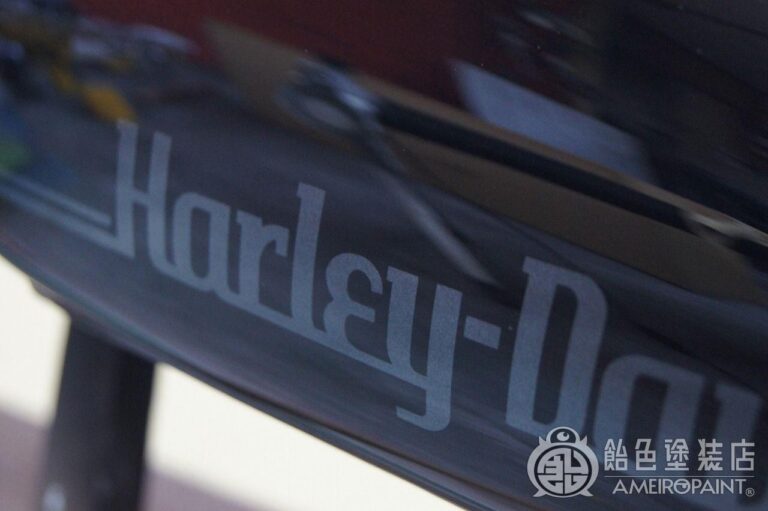 Candy black is layered on metallic to drop the tone.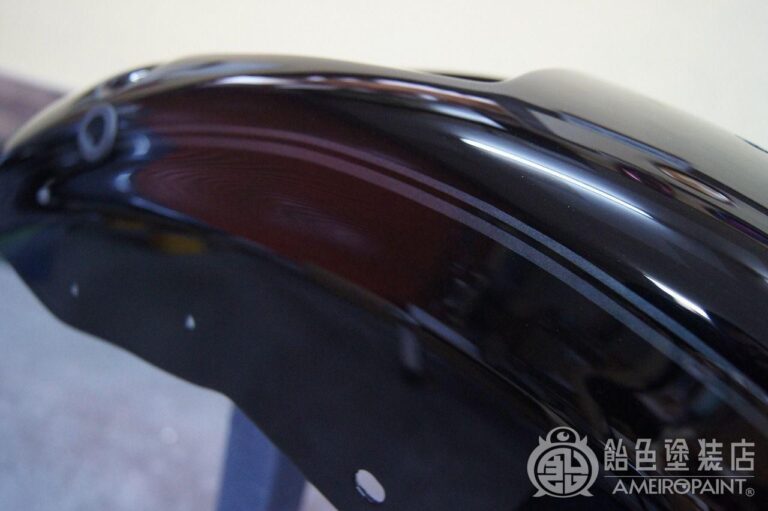 Double lines on the rear fender.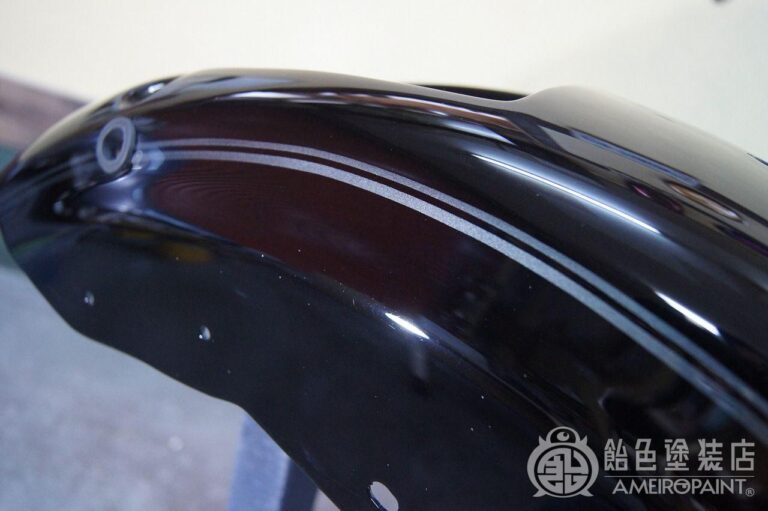 The color of the tank changes when the light hits it.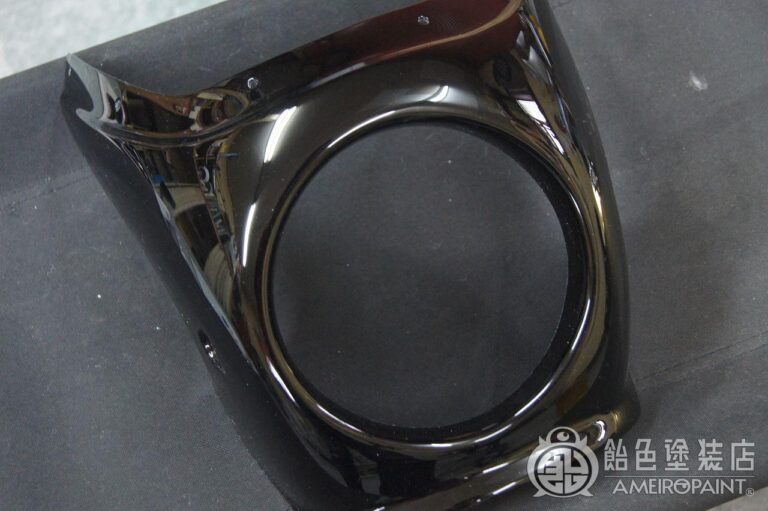 The cowl is a single color of candy black on ultra mini flakes.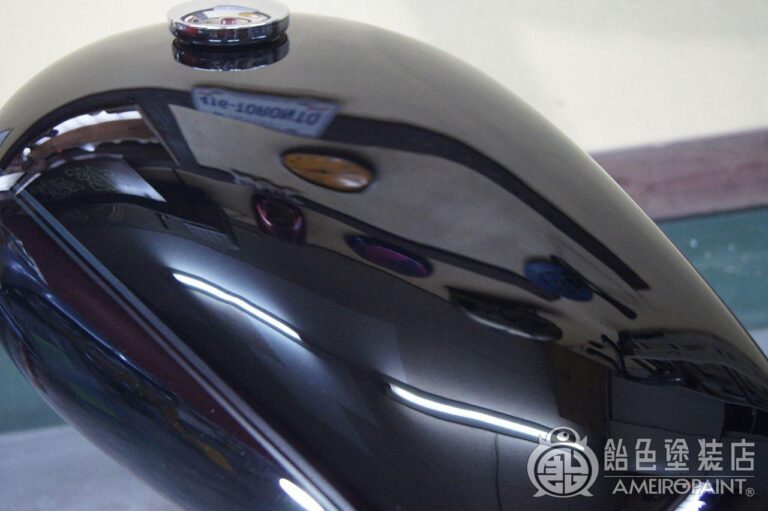 The distortion of the top peculiar to this tank has been smoothed out with body filler.
OWNER
YASUDA
PAINT
BASE
Solid-Black
Ultra-Mini-Flake
LINE&LOGO
Metallic-Small
PAINT PROCESS
-Japanese Page-