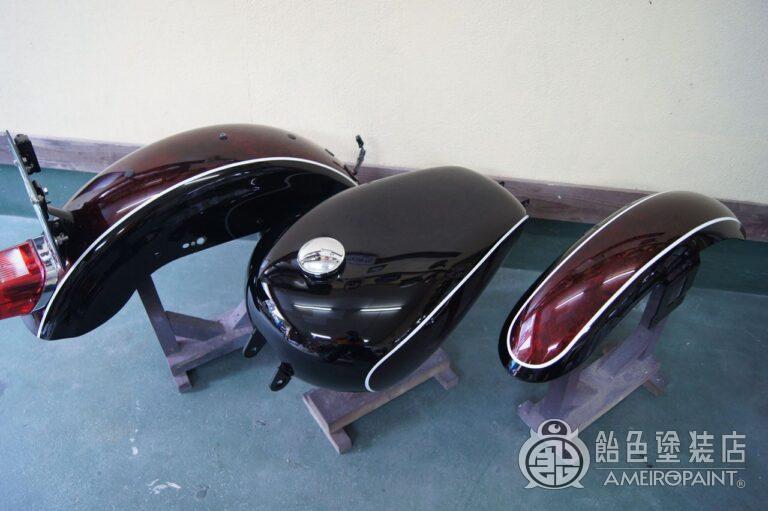 3-point paint of Sportster's tank and fender.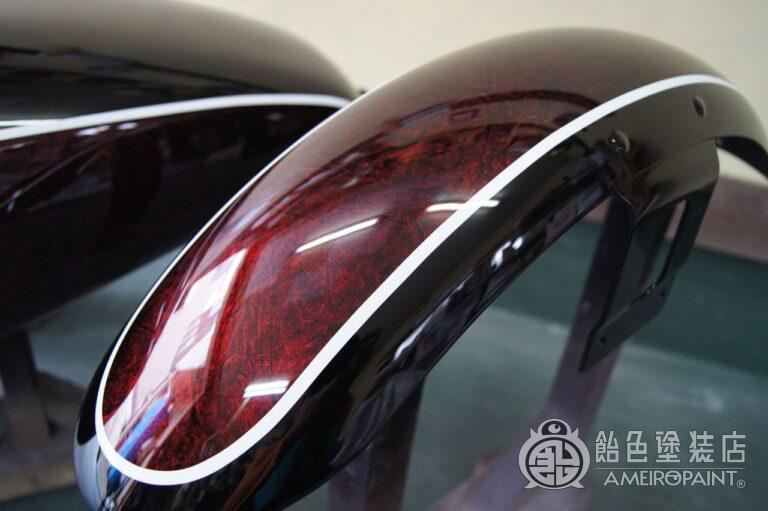 The design is simple red and black with white lines.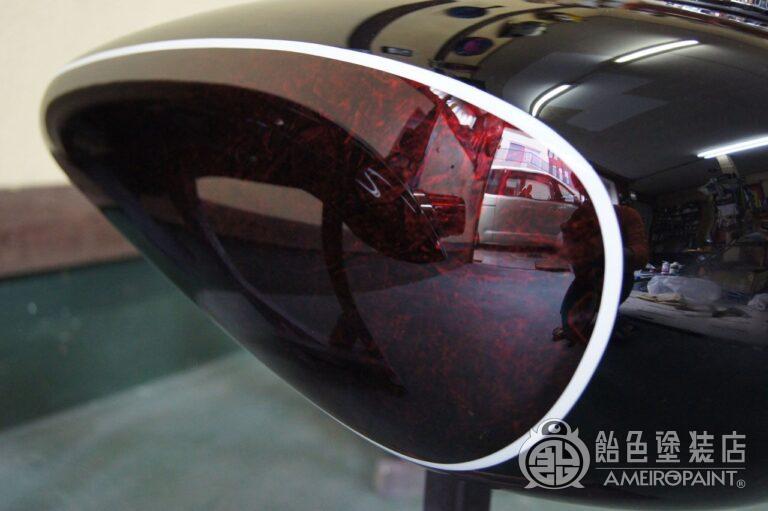 Red is candy wrap paint.Black is solid black.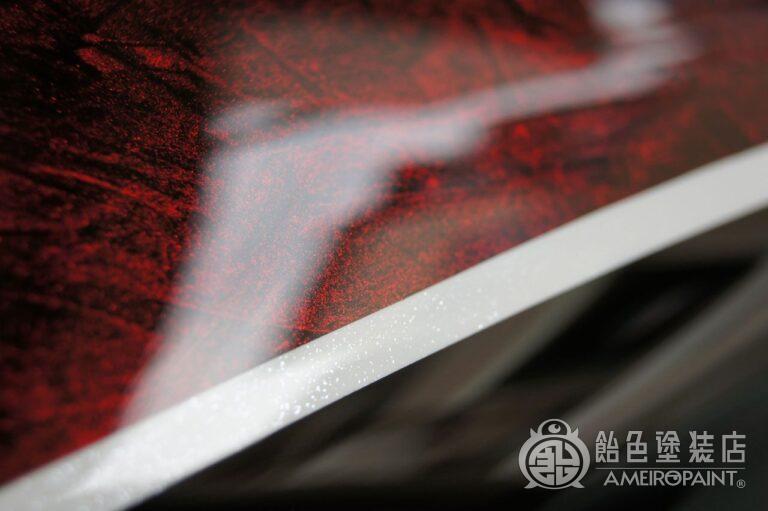 The white line is a masking line.
Instead of just white, add a little red and black to tone it down, and add ice white to give it a subtle shine.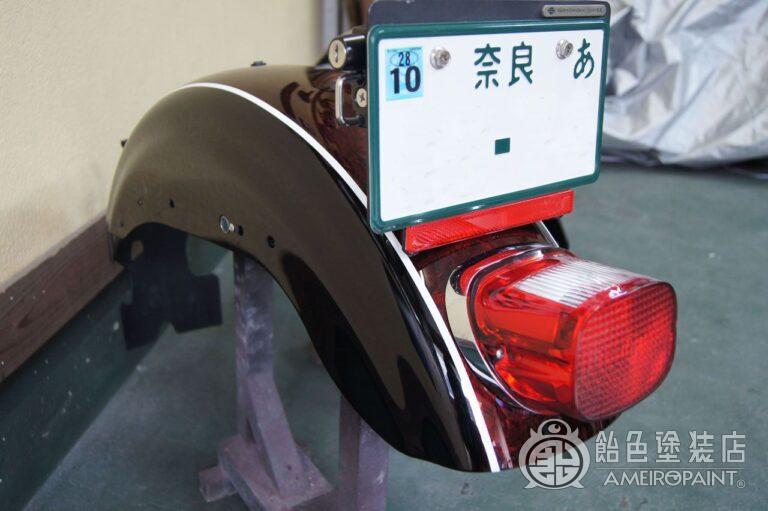 It's a very ordinary design, but it's a "casual" custom paint by adding a hidden flavor to the white line.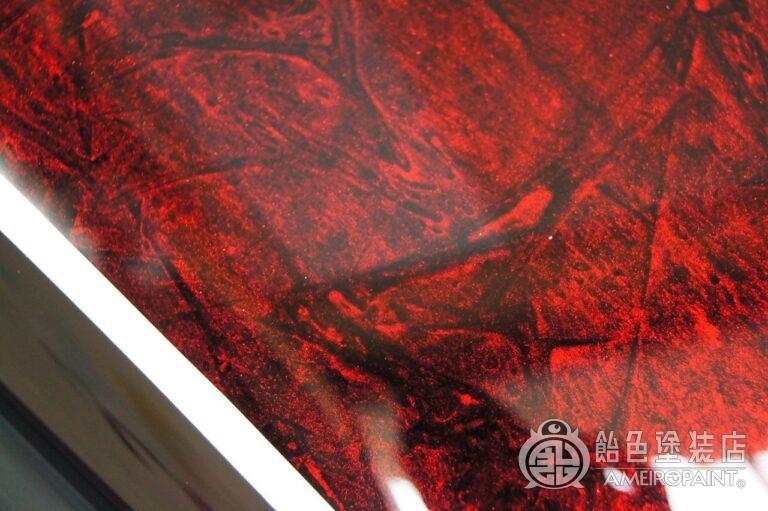 Since the owner is a woman, the wrap pattern has a soft feel.
She sent me a picture after assembly♪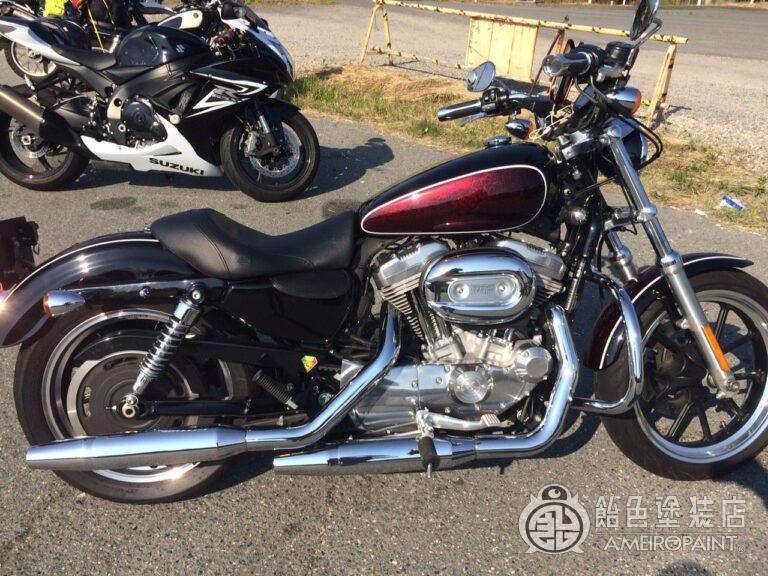 OWNER
FUJIKAWA
CANDYPAINT
BASE
Solid-Black
Metallic(Wrap)
Ultra-Mini-Flake
Solid-White
Ice-White
PAINT PROCESS
-Japanese Page-