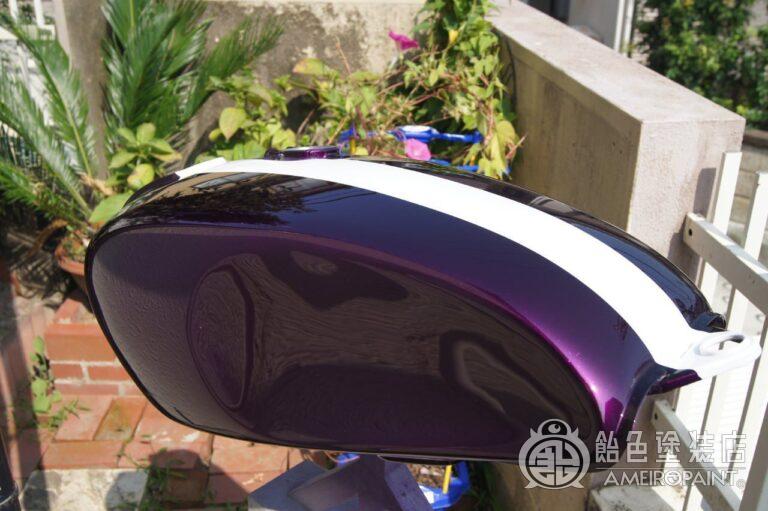 Simple custom paint for SR.
The center line is white, and the dark purple two-tone paint also considers its balance.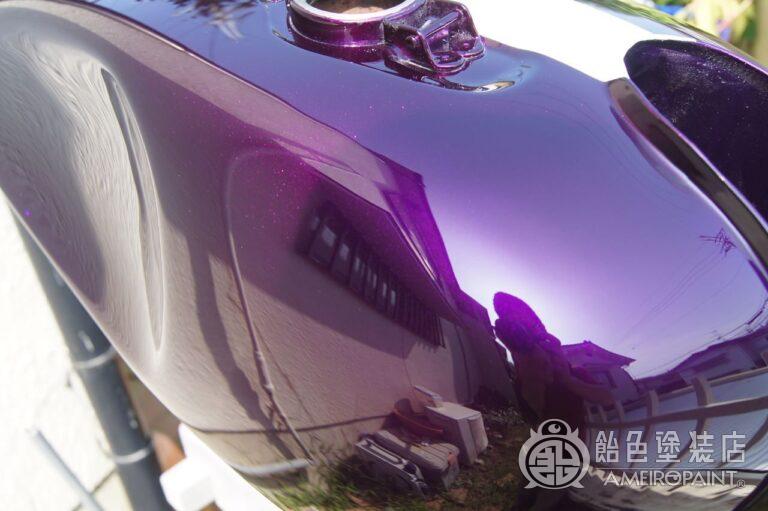 A metallic mini flake-based purple.
By using two colors, Purple and his Burple, it is a purple with a deep taste.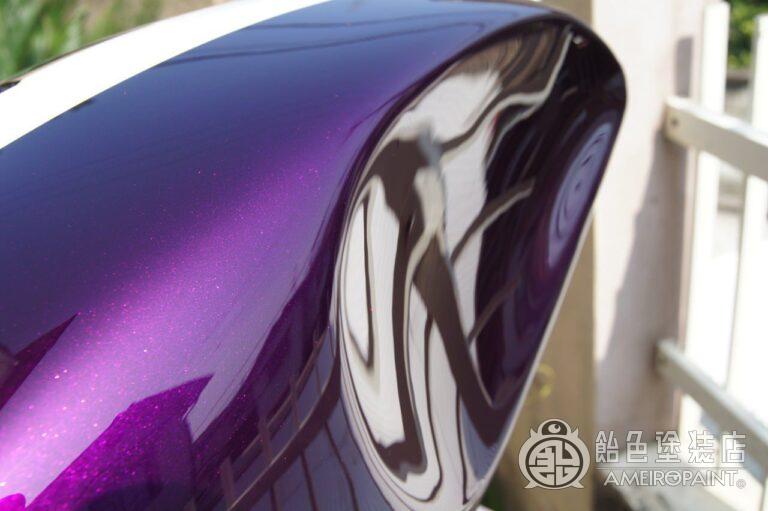 The normal tank has been subjected to harsh processing, so you can enjoy the shades of the colors even more.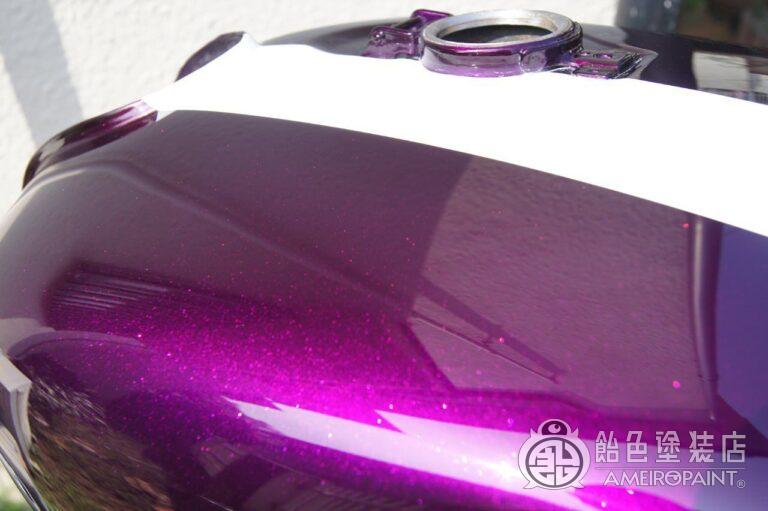 Depending on how the light hits it, it can look bright or deep.
The white of the center line is calm with a feeling of purple.
He sent me a picture of the completed installation.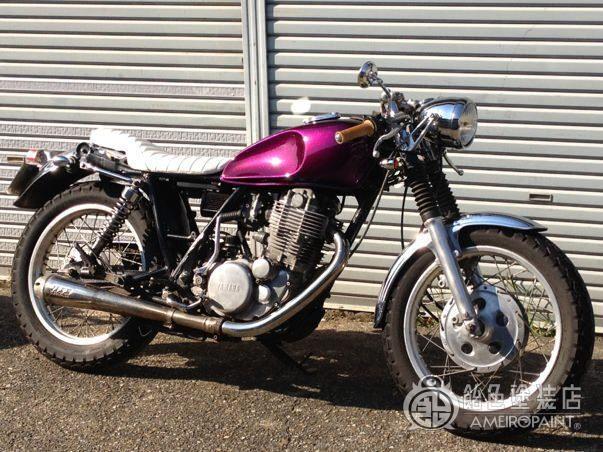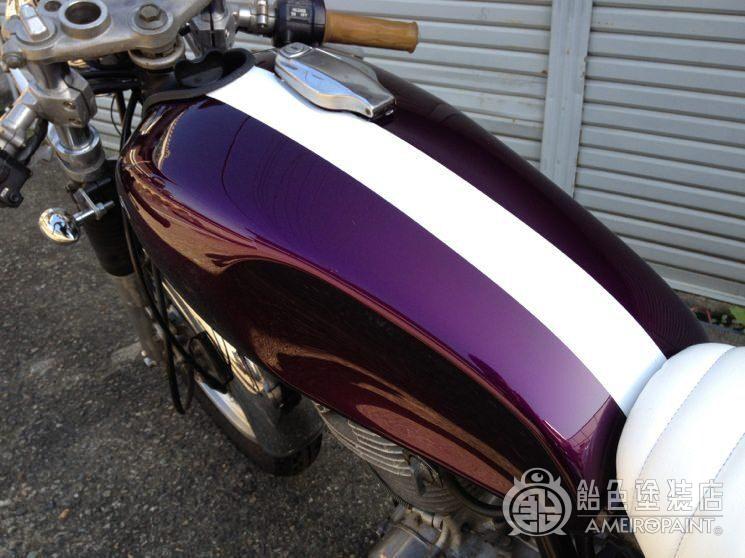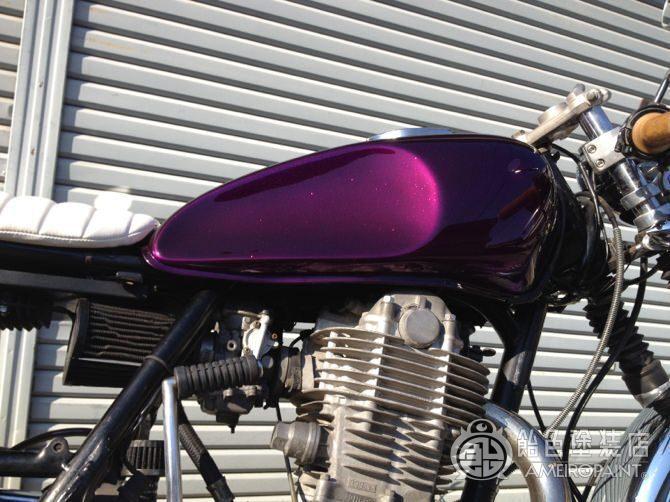 CLIENT
GARAGE "RIDE"
CANDYPAINT
BASE
Metallic
Mini-Flake
Solid-White