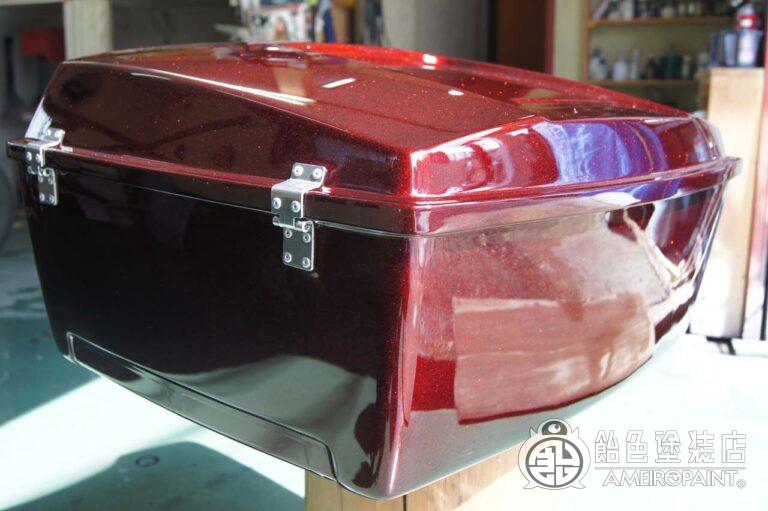 Custom paint to attach the tour pack for Shovel Head to the twin cam.
I removed the decoration parts, filled the unnecessary holes and painted.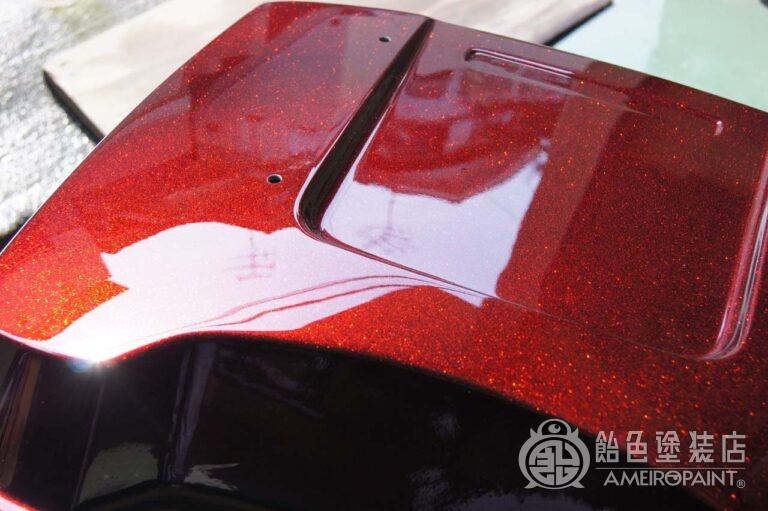 It is a single color of apple red that represents candy color.
Because it is yellowish red, it shines like orange when the light hits it strongly.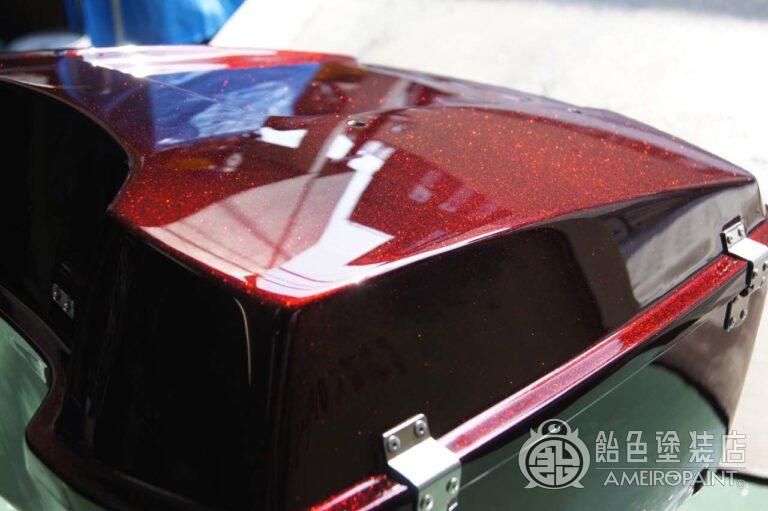 If the light doesn't hit it, it will be extremely dark.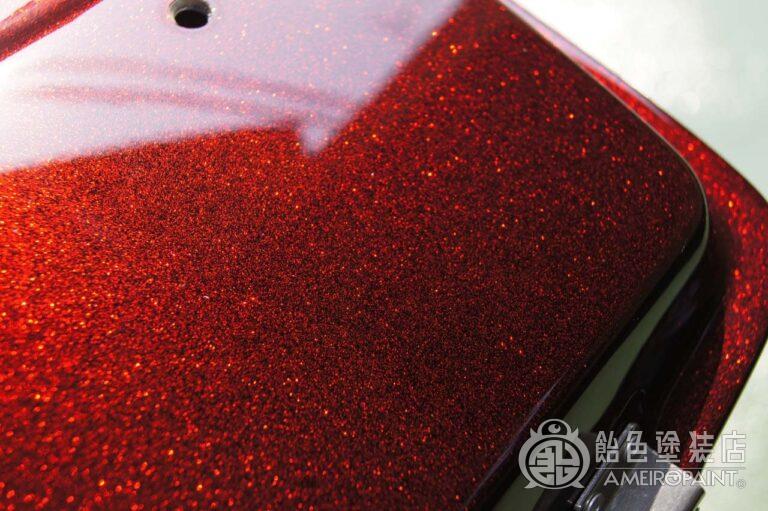 The secret is that the black is blown on the base before the flakes.
The black in the gap between the flakes gives this kind of effect.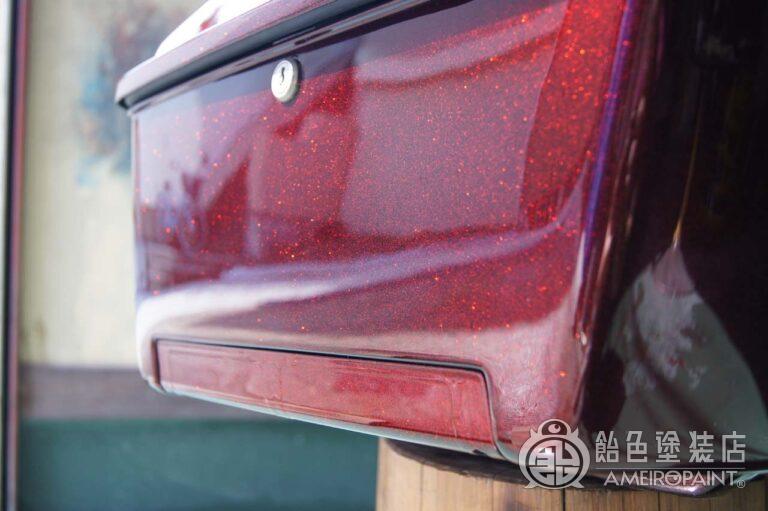 Since it is installed only when touring, it is not possible to connect the wiring every time when removing it.
The side lenses are also painted in the same color.
OWNER
T T
CANDY PAINT
BASE
Solid-Black
Ultra-Mini-Flake