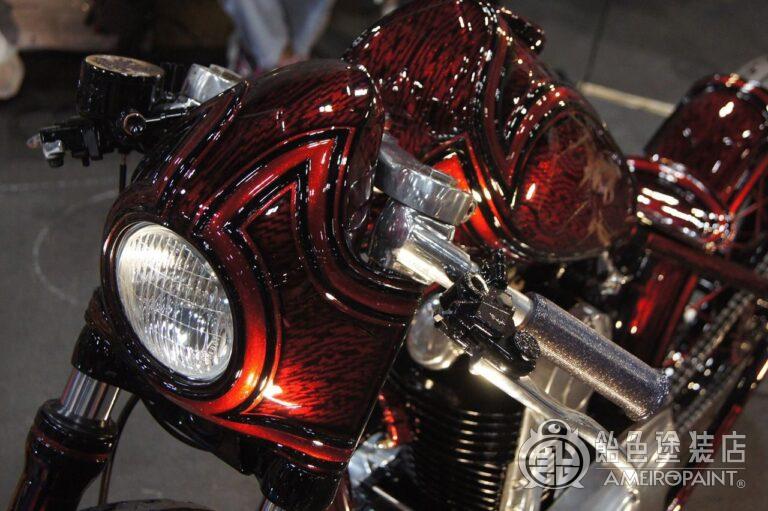 Kawasaki Estrella customized in collaboration with Ride.
Nacelle is the point chopper.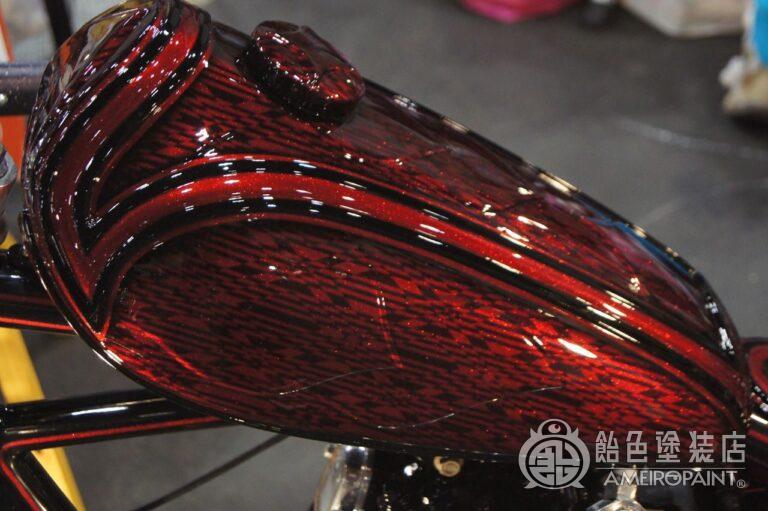 Three-dimensional molding with high-mounted YAMAHA tank.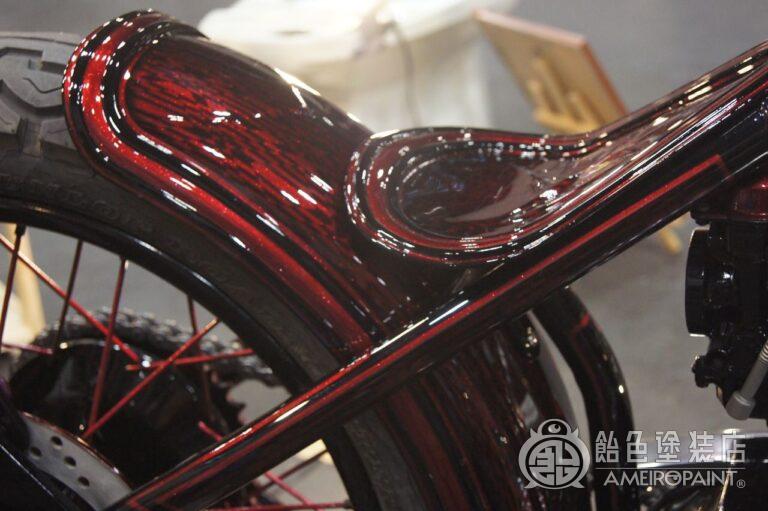 Since it is for display, the seat is also molded and painted.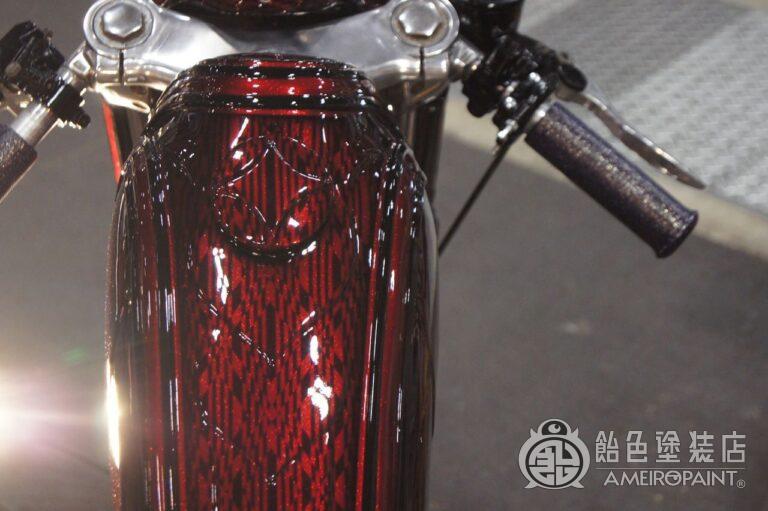 Paint the tank cap with a three-dimensional molding.
In order to make the most of the shape, candy colors are tightened with solid black in two colors.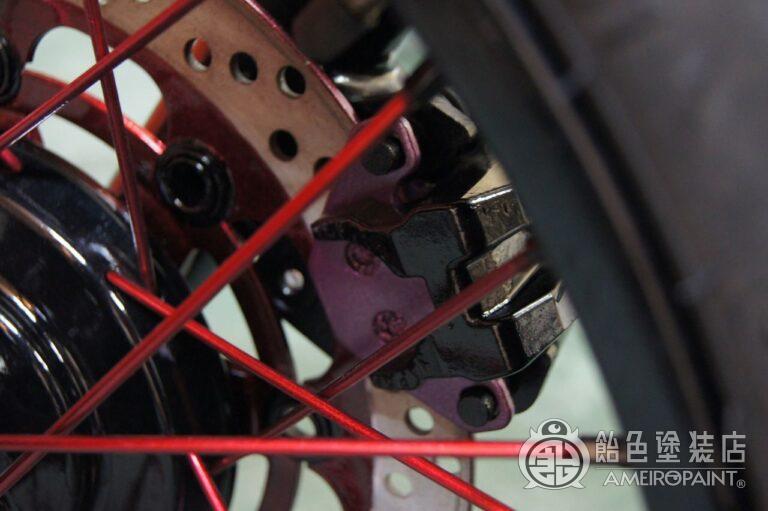 Red rotor on red spokes.
I installed the S-PROUD Super Regeneration Pads without thinking about it, and although it doesn't run yet, it is a brake that works very well.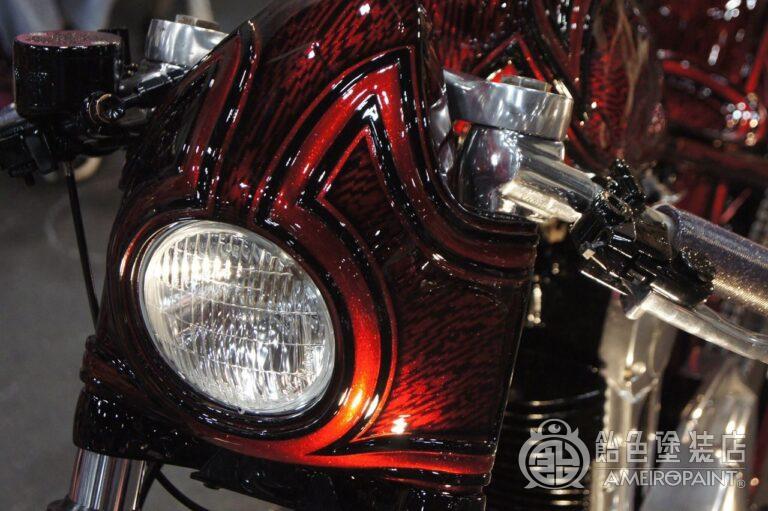 The front nacelle is a one-off made from FRP.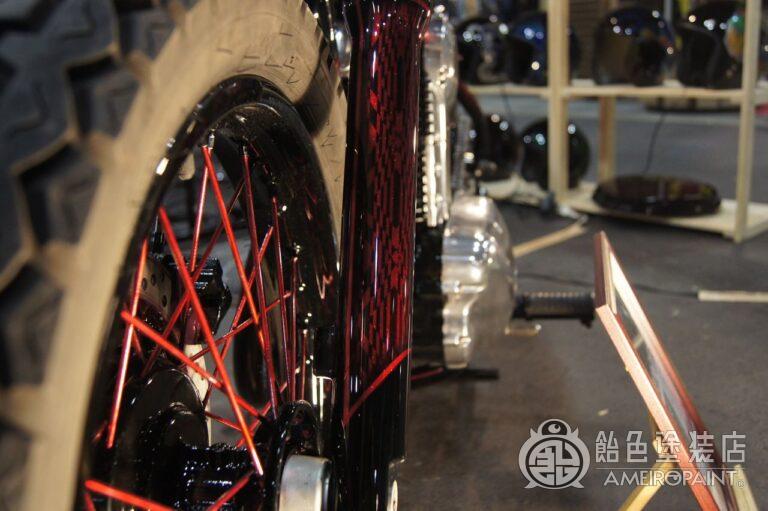 Also painted the front forks.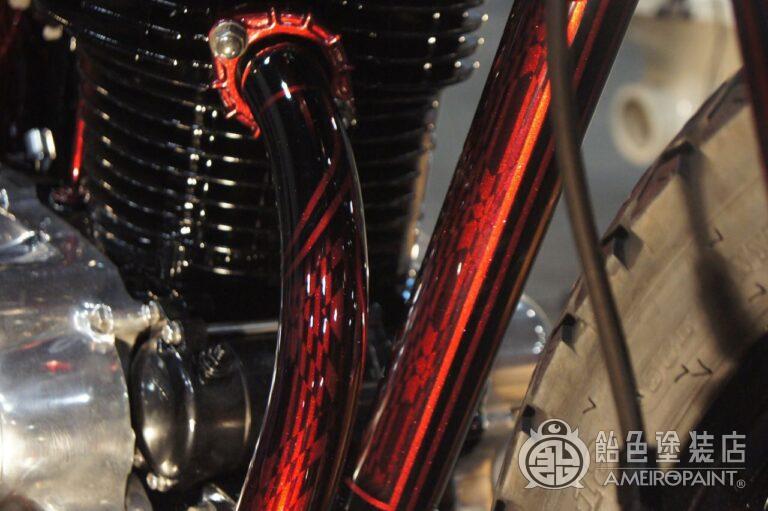 Since it is for display, I also painted the exhaust pipe ♪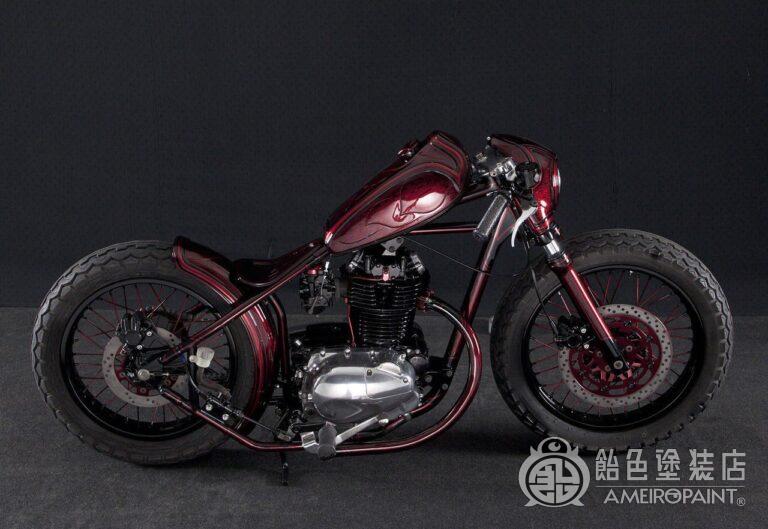 2014 JOINTS & NEW ORDER & Hot Rod Custom Show Exhibition vehicle
CUSTOMPAINT KAWASAKI ESTRELLA CHOPPER
OWNER
YUSEI
CANDYPAINT
BASE
Solid-Black
Metallic
Mini-Flake
BRAKE PADS
PAINT PROCESS
-Japanese Page-