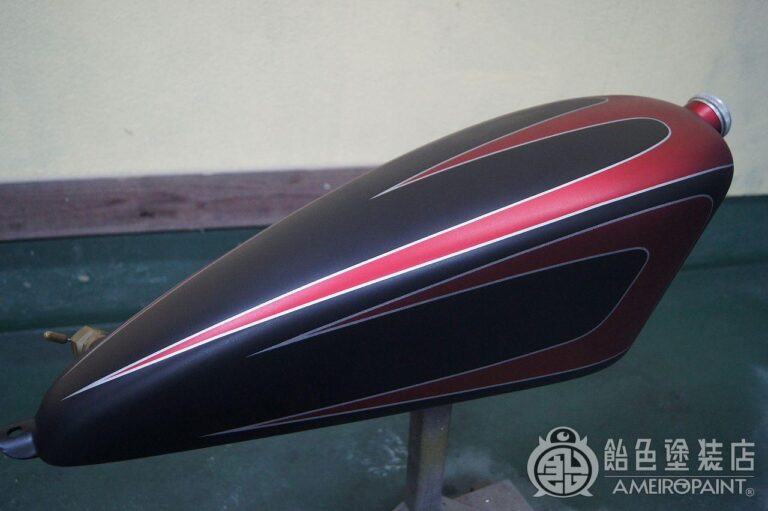 Custom painted matte scallops on a custom narrow tank.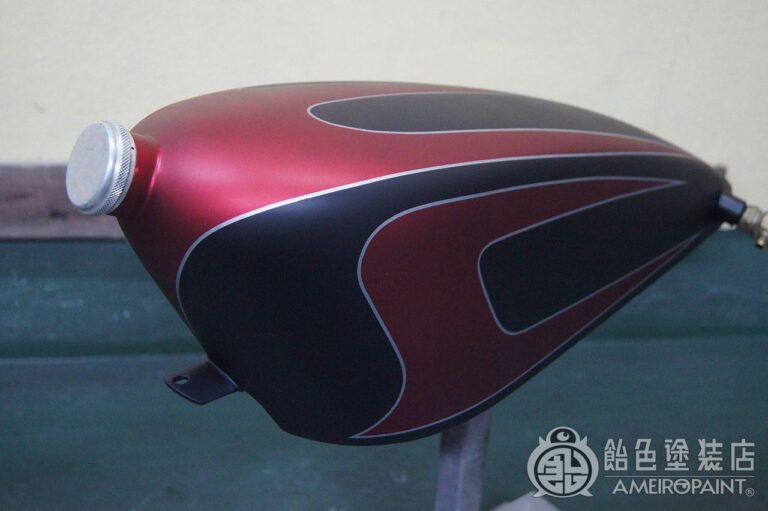 Red is candy red, line is silver.
Since it is matte, it looks like a solid color at first glance.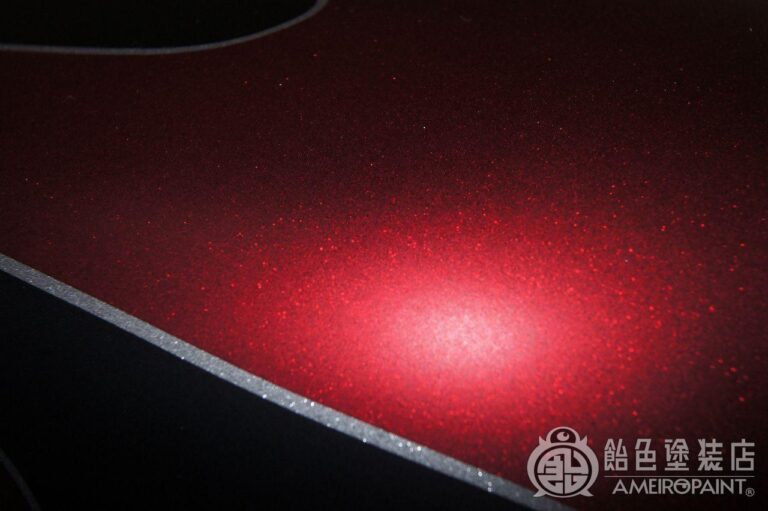 The flakes show their presence when exposed to light.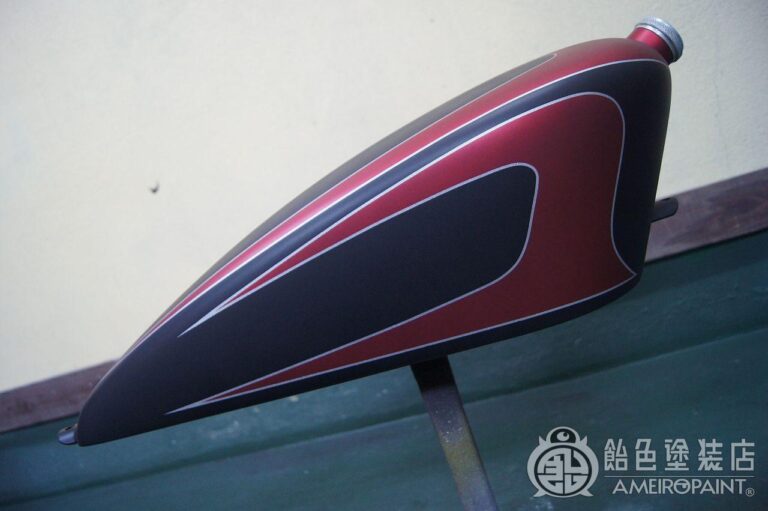 A tank attached to a stretch frame.
Judging from the position of the cap, when it is attached to the motorcycle, will it be at this angle? maybe more?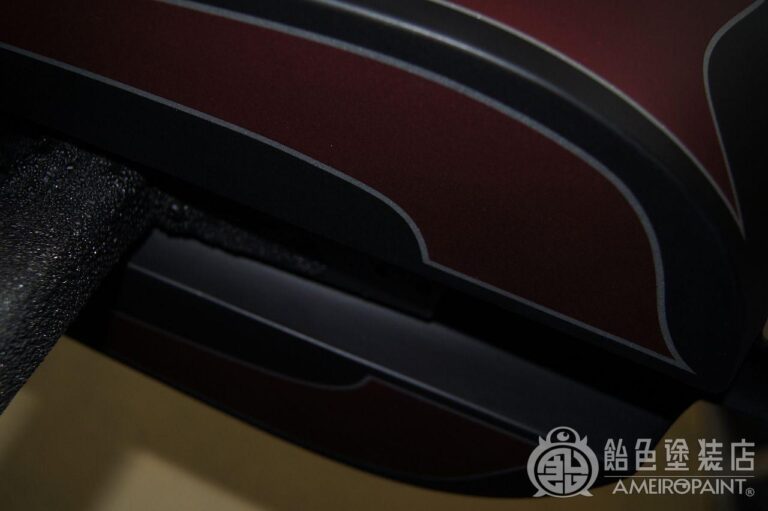 The picture is subtle, but there is a simple graphic on the back as well.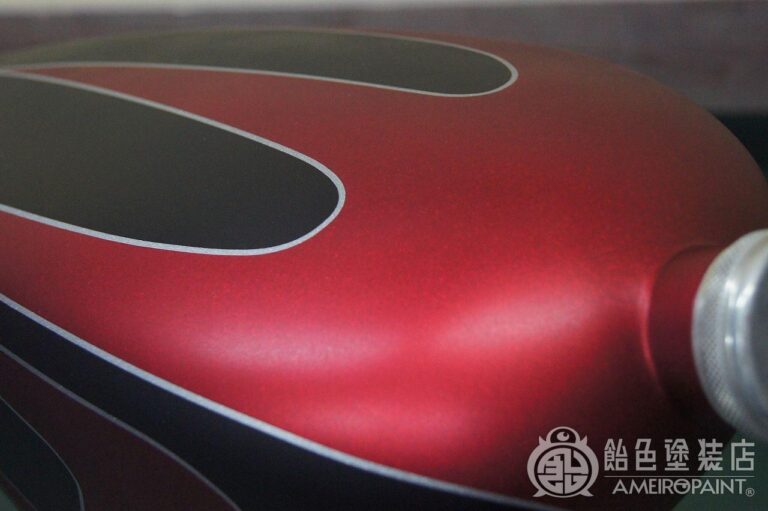 Matte candy flakes subtly shine.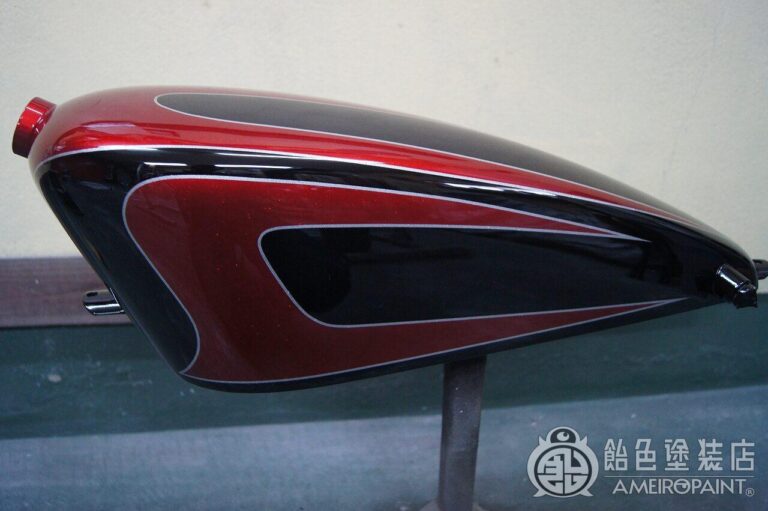 By the way, the state before matting.
Glossy is glossy and feels good.
PAINT PROCESS
-Japanese Page-