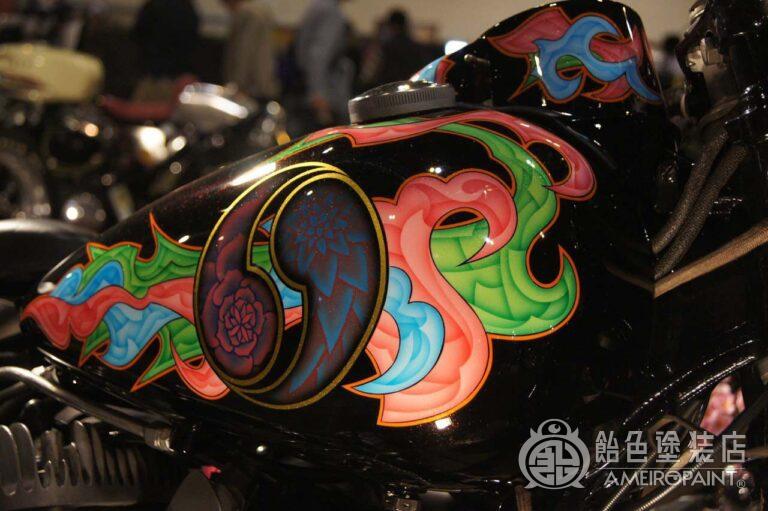 An order from S-PROUD, a brake special shop in the same Nara prefecture.
Graphic with white-based candy pastel.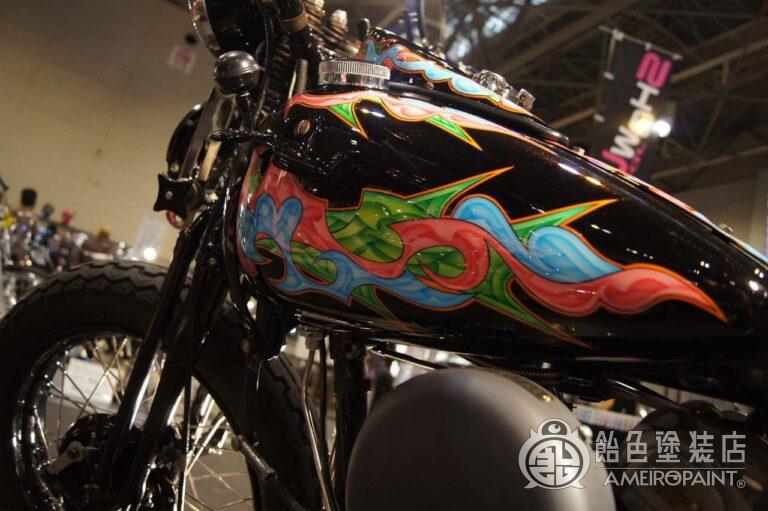 Our signature masking graphic flows from the front.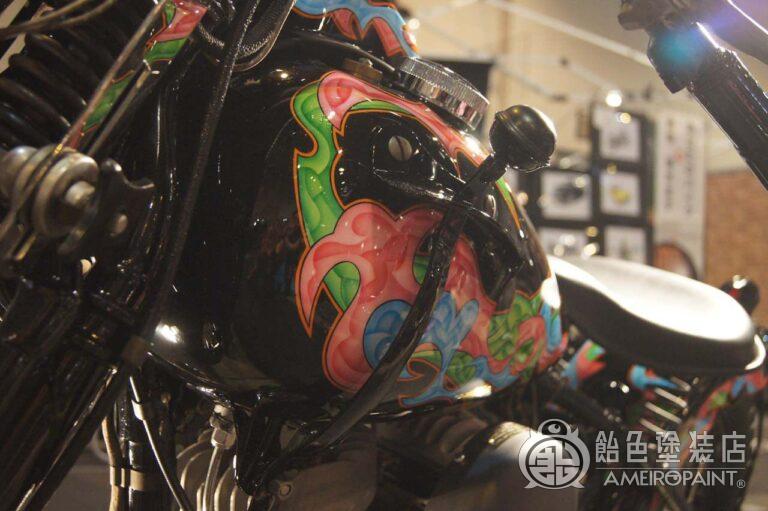 Since it is a tank-mounted hand shifter, the pattern is asymmetrical.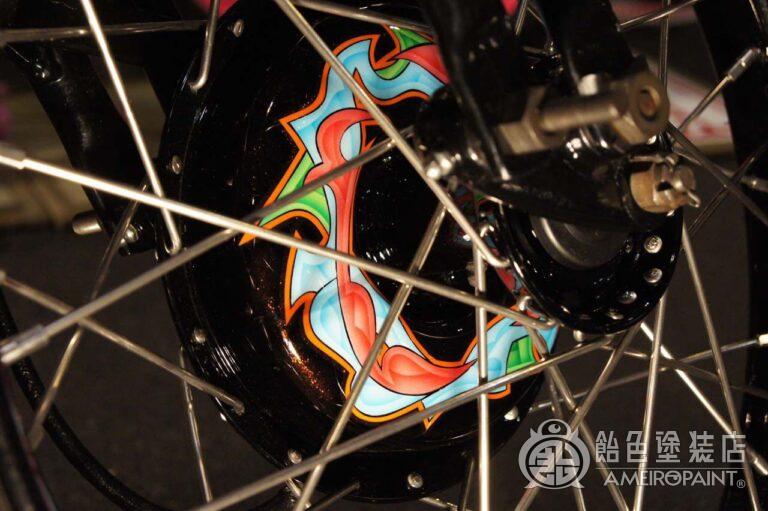 It's a brake shop, so I painted the hub drum too.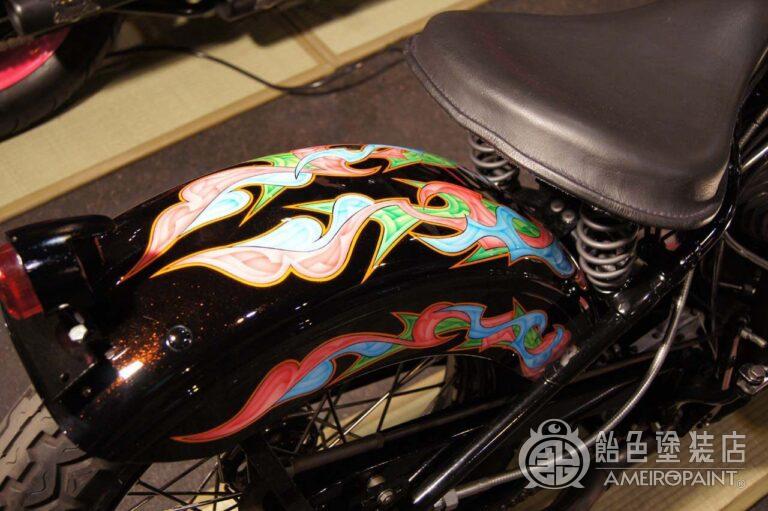 What looks like a black base is actually brown candy flakes.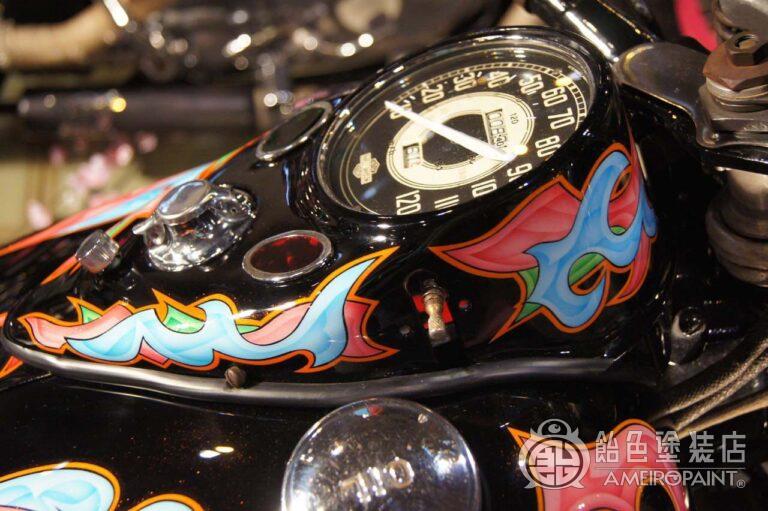 The borderline between colors in the candy pastel graphics looks black, but the line tape is cut with an art knife and the intensity is added to make it look like it was drawn with a brush.
The aim is to make the flakes of the base glitter when you look at them up close and say, "Oh, what a masking line!"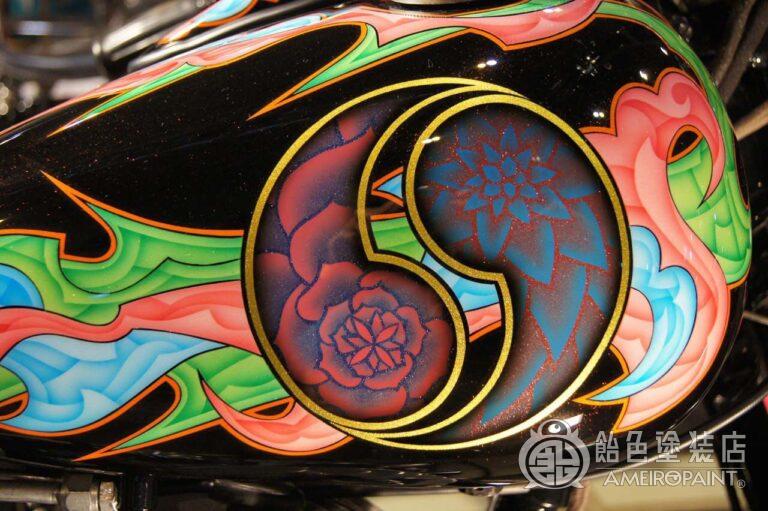 The logo that arranged the S-PROUD shop logo is on the right side of the tank.
I put together three textures: dark flakes for the base, candy pastel graphics for the white background, and a metallic gold logo.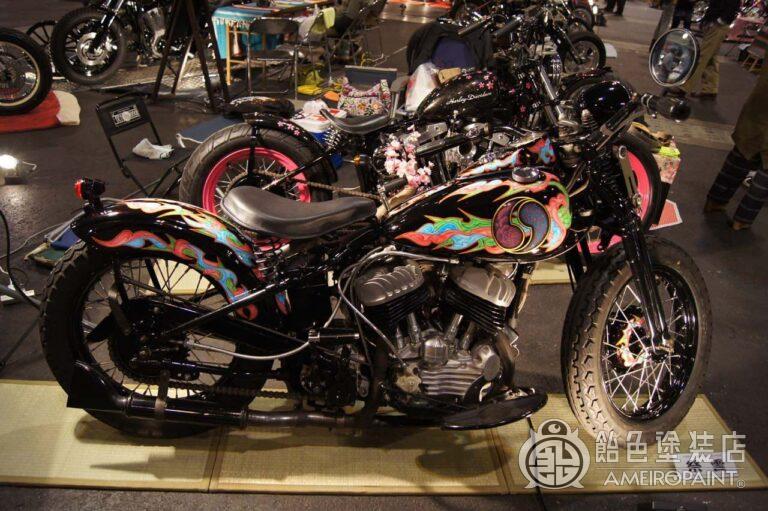 JOINTS CUSTOM BIKE SHOW 2013 exhibition vehicle.
The owner named it "Saiun" because the clouds look like they are having a party.
CLIENT
CANDYPAINT
BASE
Solid-Black
Mini-Flake
Solid-White
Ultra-Mini-Flake
Metallic-Gold
COLOR
Root-Beer
Brandywine
Oriental-Blue
Organic-Green
Pagan-Gold
Tangerine
Smoke
PAINT PROCESS
-Japanese Page-