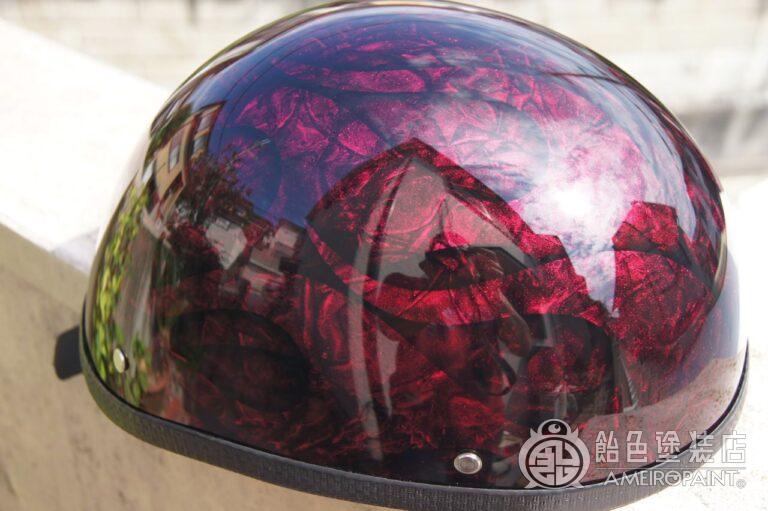 Wrap paint on duck tail helmet.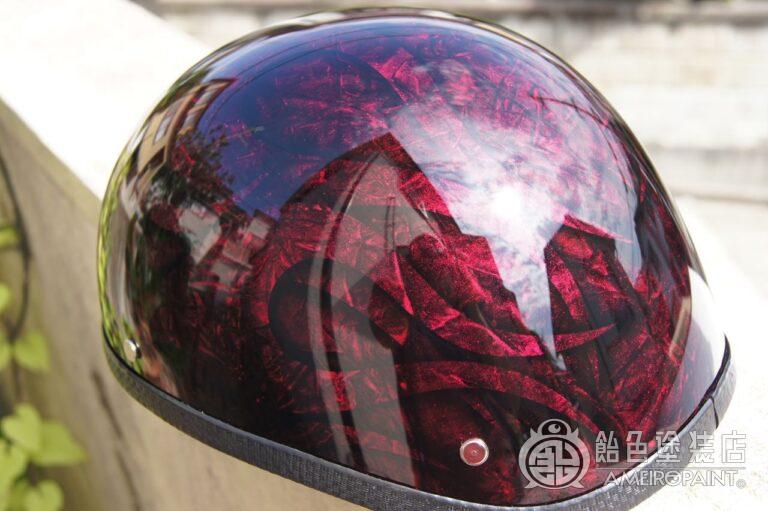 Graphics are contained thinly to make use of the pattern of wrap paint.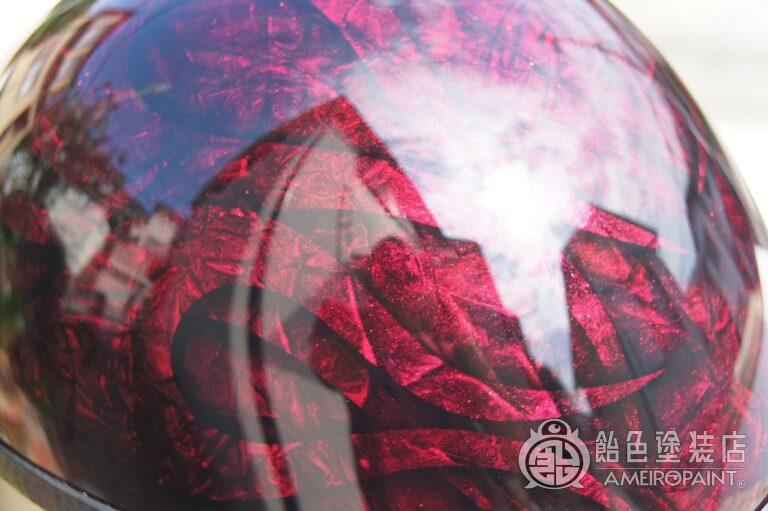 Flame is in such a way as to overlap, Flams is the image that lifted up by the pattern effect of the wrap.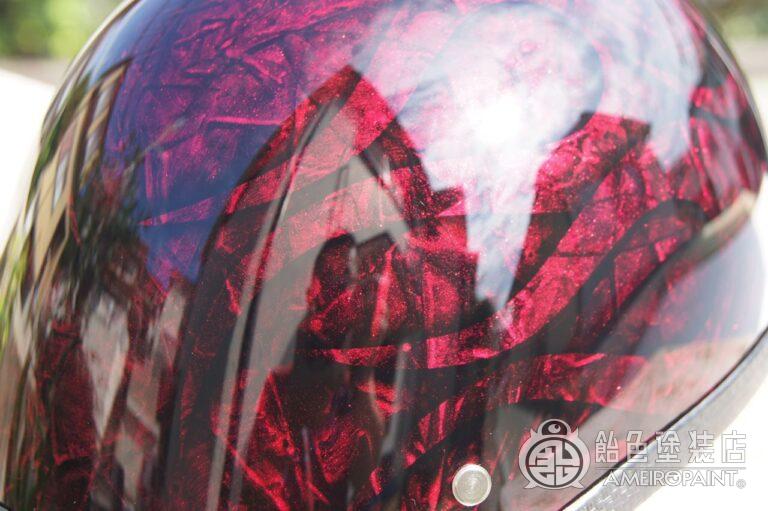 It's a simple flamenco graphic paint, but it's gorgeous with the effect of wrap paint.
SAMPLE
CANDYPAINT
BASE
Solid-Black
Metallic(Wrap)
Ultra-Mini-Flake
PAINT PROCESS
-Japanese Page-