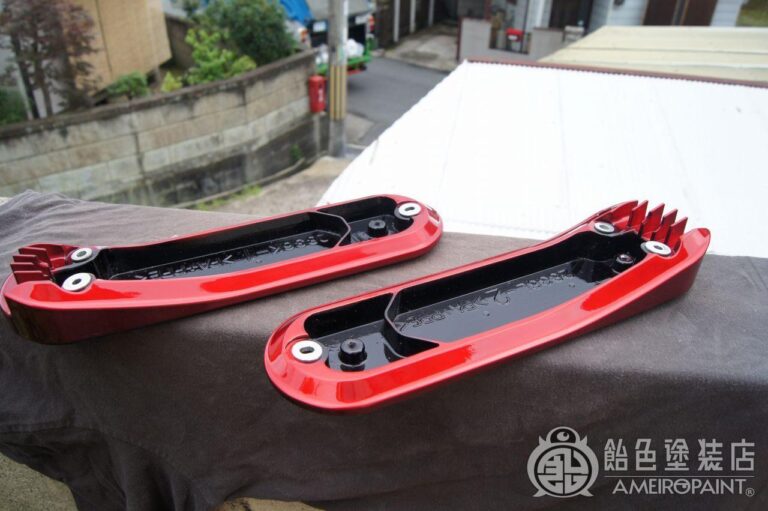 This is an additional order from the last time.
This part is attached to the side of the tank.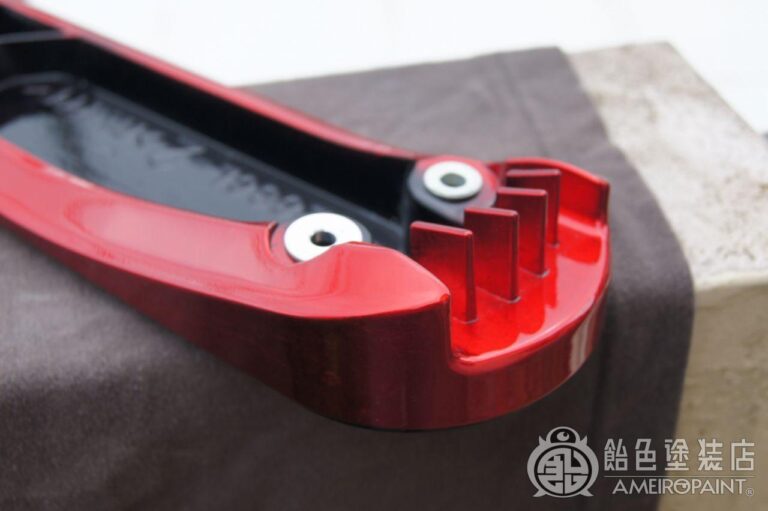 Candy red with full leaf attached.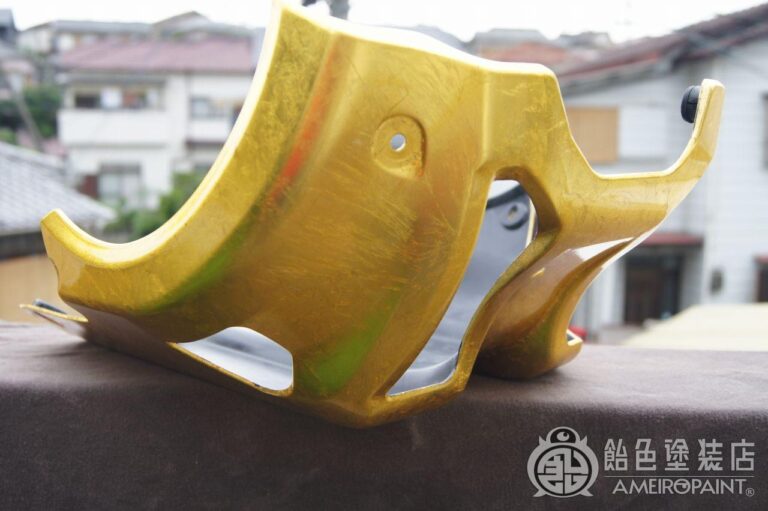 The under cover of the engine is gold leaf on the entire surface.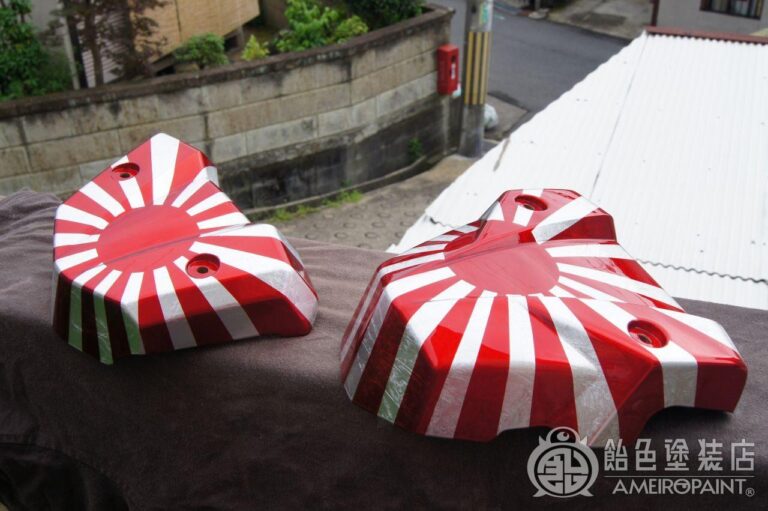 It is a part that reaches the position of the air cleaner in Harley.
The rising sun flag is graphic.
OWNER
FUKUSAKI
CANDYPAINT
COLOR
Brandywine
Apple-Red
Pagan-Gold
PAINT PROCESS
-Japanese Page-
SET PAINT