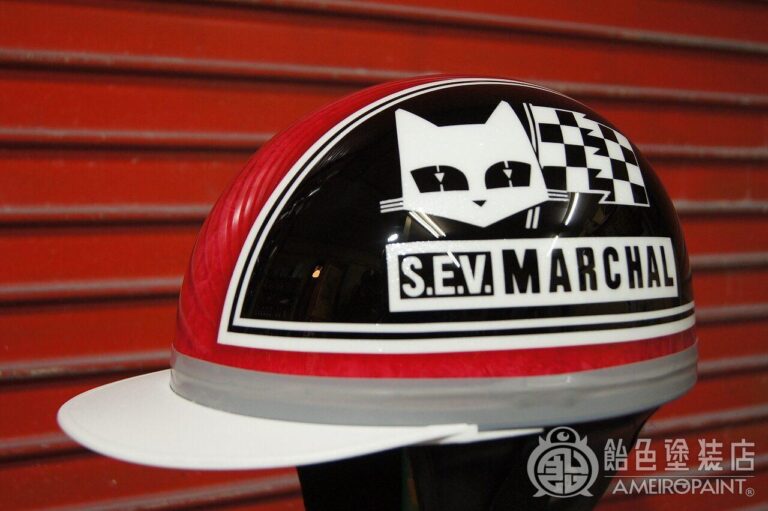 Custom paint the specified design to the cork helmet.

Solid white base with ice white for a glittery feel.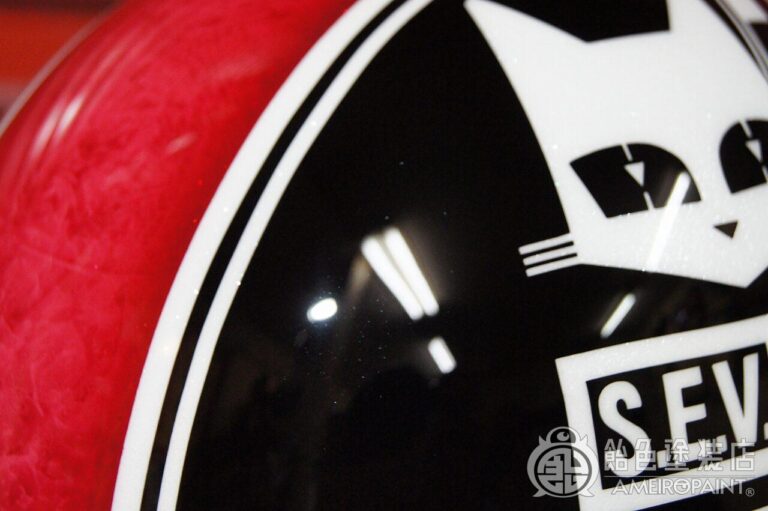 Solid black and candy black are used for the black part.
Is it just black? It makes me think that the sun is shining.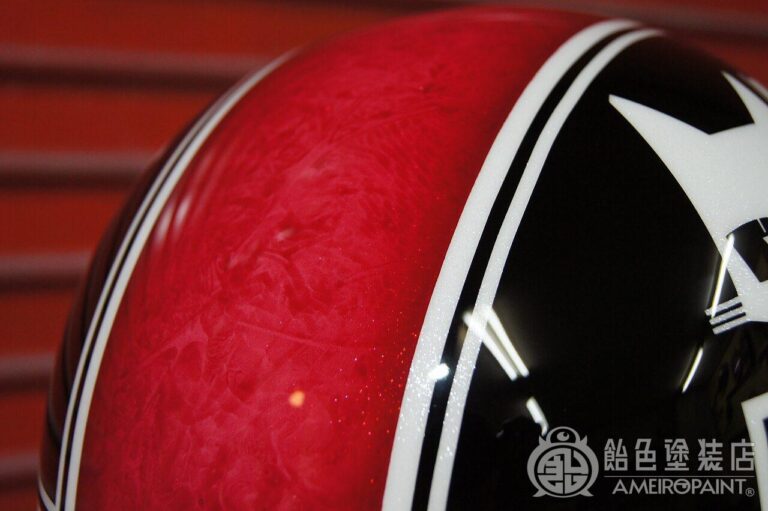 The center red is a wrap paint using a candy color.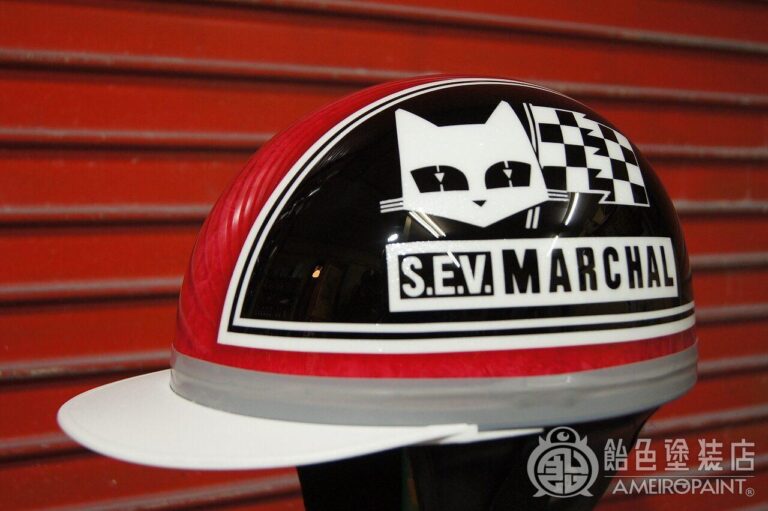 A candy wrap adds texture to the simple design.
コルク半 カスタムペイント ラップペイント CUSTOMPAINT CORK HELMET CANDY-WRAP
OWNER
TAO
CANDYPAINT
COLOR
Brandywine
Candy-Black
PAINT PROCESS
-Japanese Page-