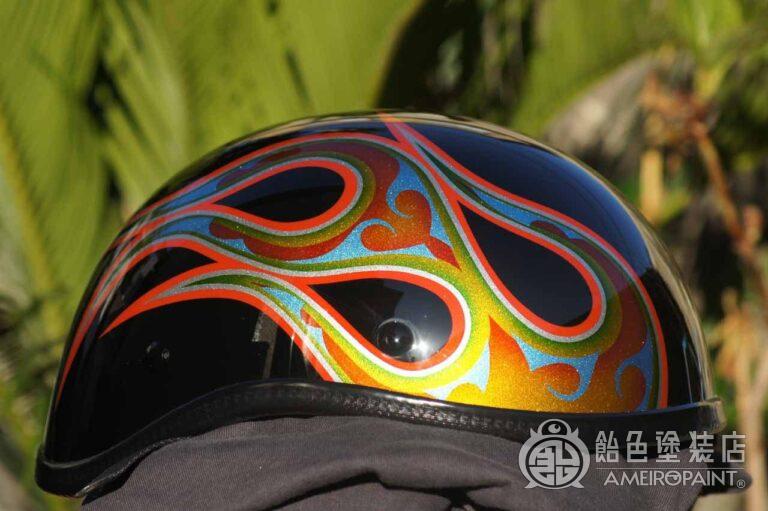 Flames inspired by the decorations of Todaiji Temple and Horyuji Temple in the ancient capital of Nara.
The newly built exterior must have had such vivid colors!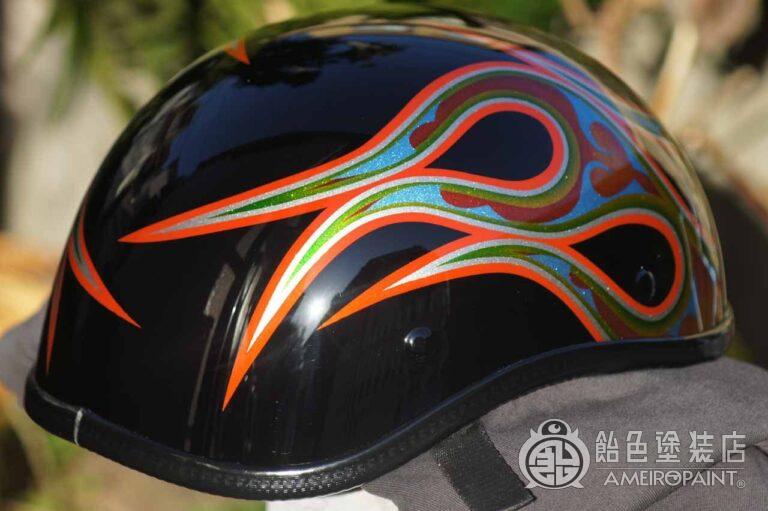 The edge of Flames is a vermillion that imagined a pillar.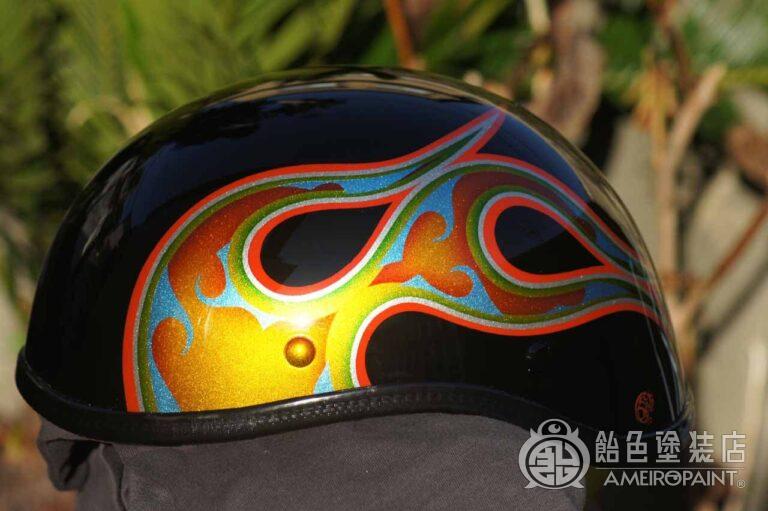 The solid black color complements the candy flakes.
Metallic sky blue is a helmet with a charm point.
カスタムペイント ダックテールヘルメット 奈良フレイムス
SAMPLE
CANDYPAINT
BASE
Solid-Black
Metallic
Mini-Flake
COLOR
Pagan-Gold
Tangerine
Apple-Red
Organic-Green
Oriental-Blue
PAINT PROCESS
-Japanese Page-