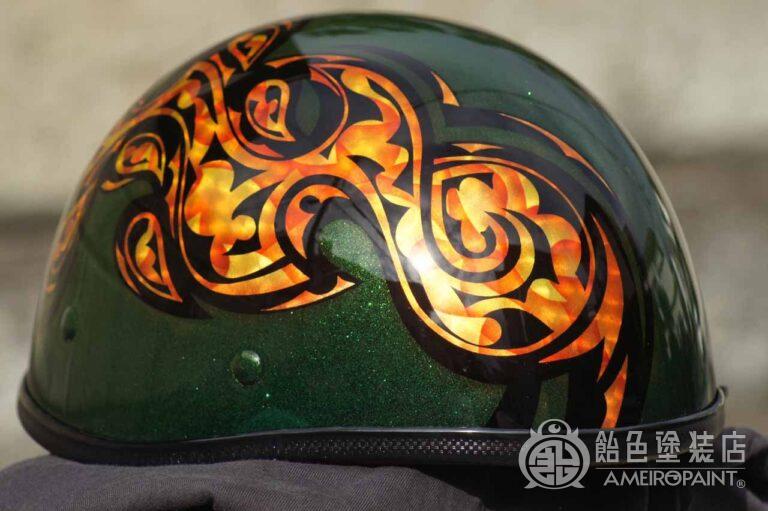 Custom painted outrow helmet.
It seems that you are using a gold leaf at first glance but candy yellow on silver leaf.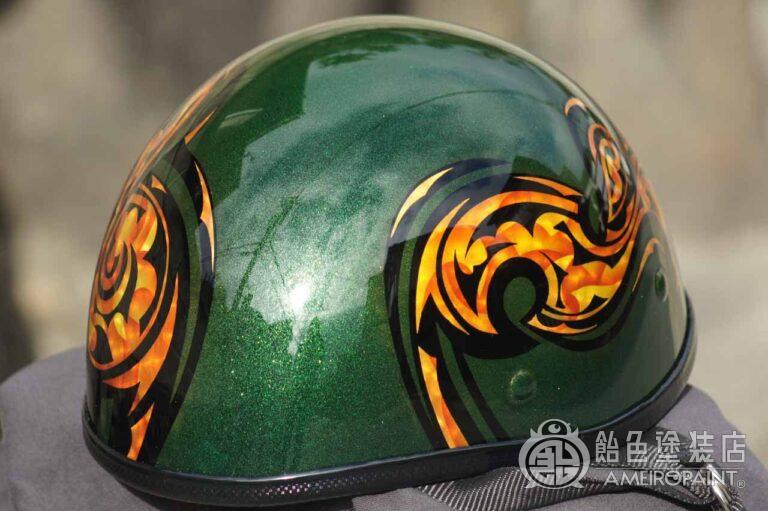 Normally spinning is done using velvet fabric, but spinning experiment substituting with one.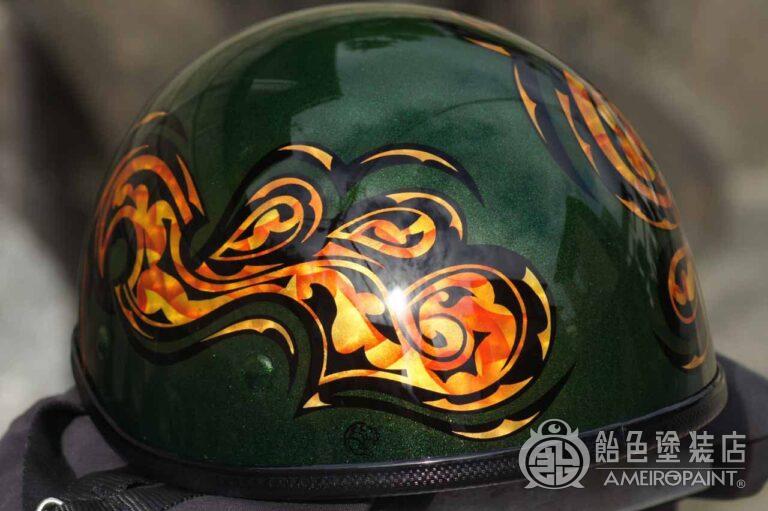 Because I experimented with various things, it became a paint which is worrisome in details.
I liked the design and I completed it.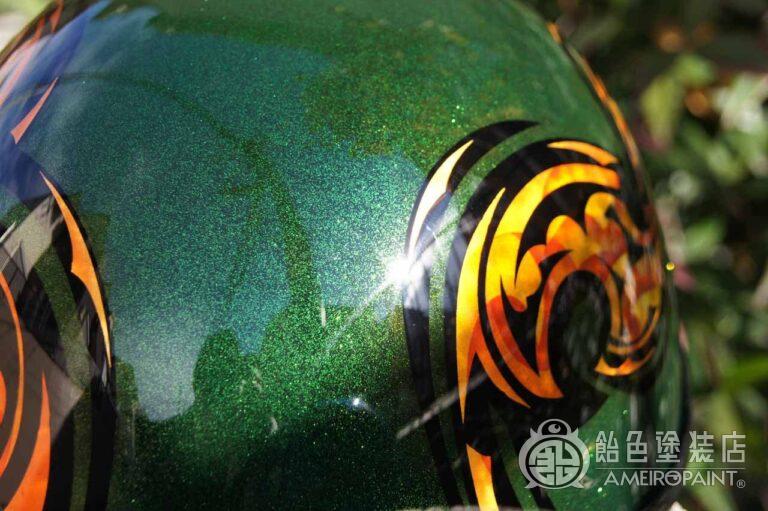 Candy flake, solid color, combination of leaves.
Did not they draw out their own taste?
カスタムペイント アウトローヘルメット スピニングリーフ
SAMPLE-Outlet
CANDYPAINT
BASE
Solid-Black
Mini-Flake
Silver-Leaf
COLOR
Organic-Green
Spanish-Gold
Apple-Red
PAINT PROCESS
-Japanese Page-