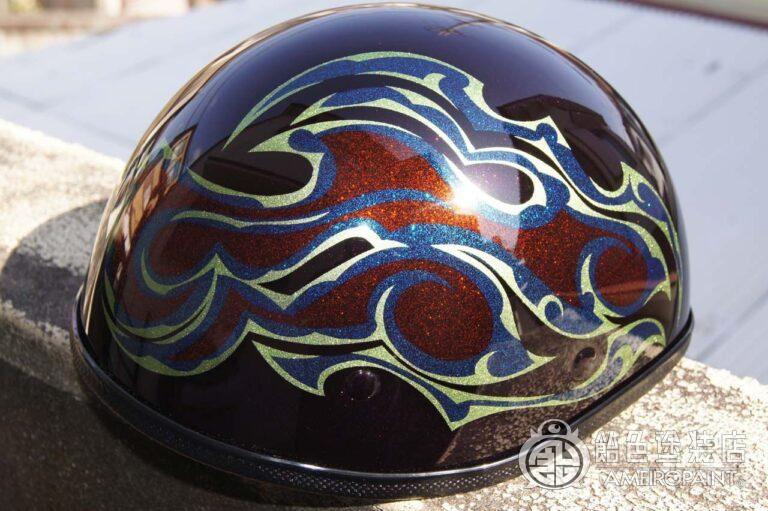 Custom painted outrow helmet.
The texture on the right side has been changed with graphics, metallic and mini flakes.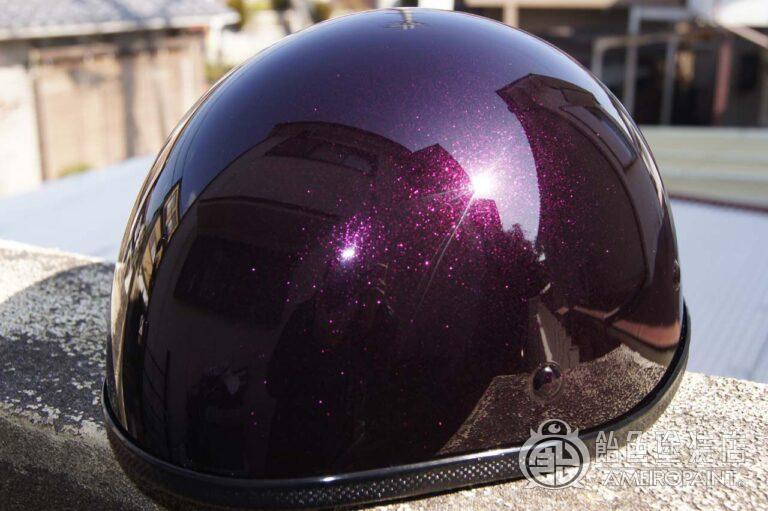 I expressed this feeling when I took 'KAN' at Mahjong and expressed the feeling when I was going to tie the top of the ridge.
Since the right side is a Cottelligraphic on the left side, it is pulled out with a single color of candy purple.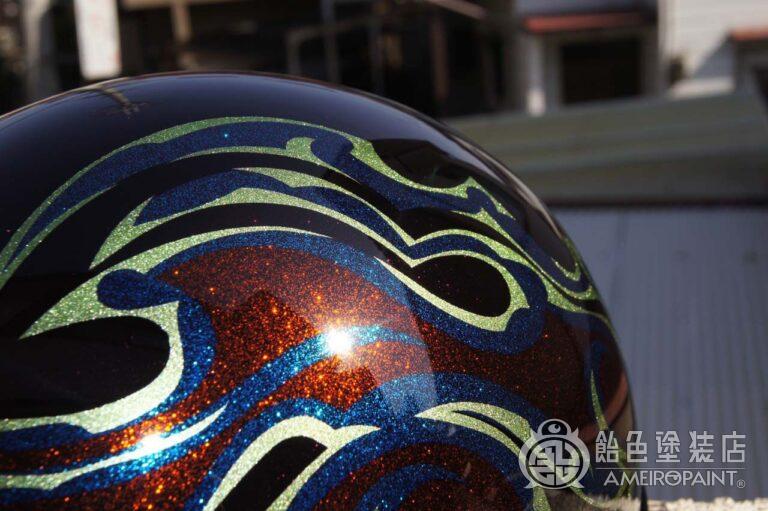 It looks like this when I look up.
SAMPLE
CANDYPAINT
BASE
Solid-Black
Mini-Flake
Metallic-Green
COLOR
Tangerine
Oriental-Blue
Purple
Smoke
PAINT PROCESS
-Japanese Page-