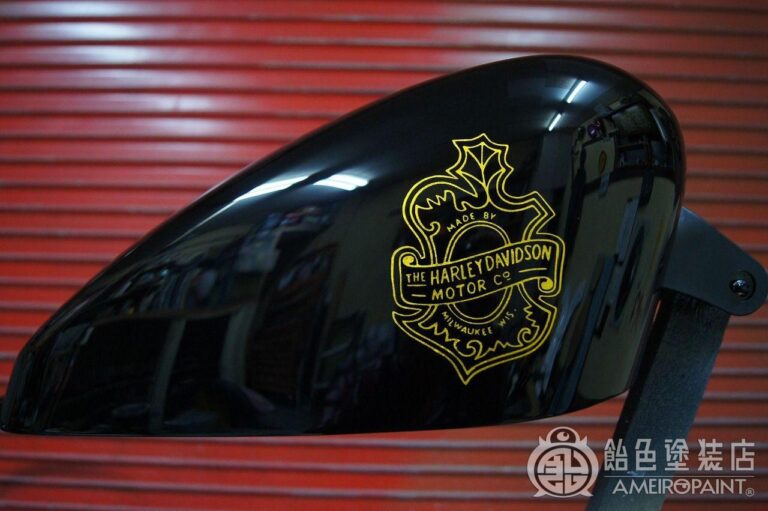 Custom painted sportster tank black with gold oak leaf.
It is masking by the brought-in data.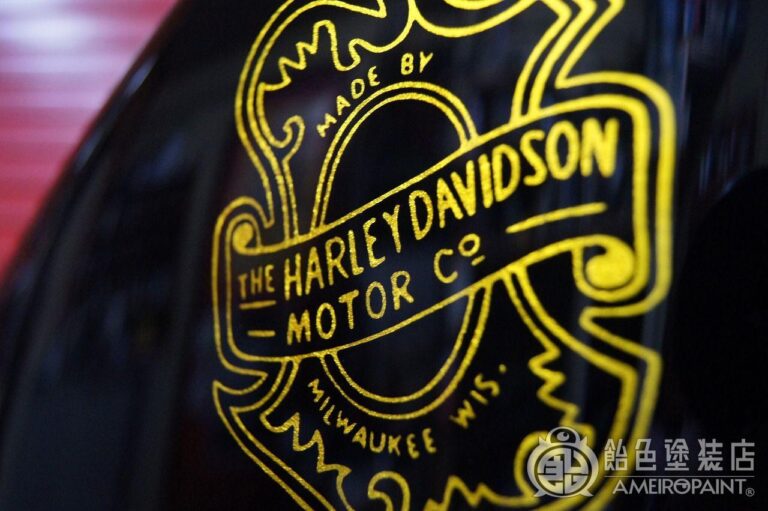 Gold leaf is used for oak leaf.
Candy yellow is layered as a secret ingredient to give depth to the color.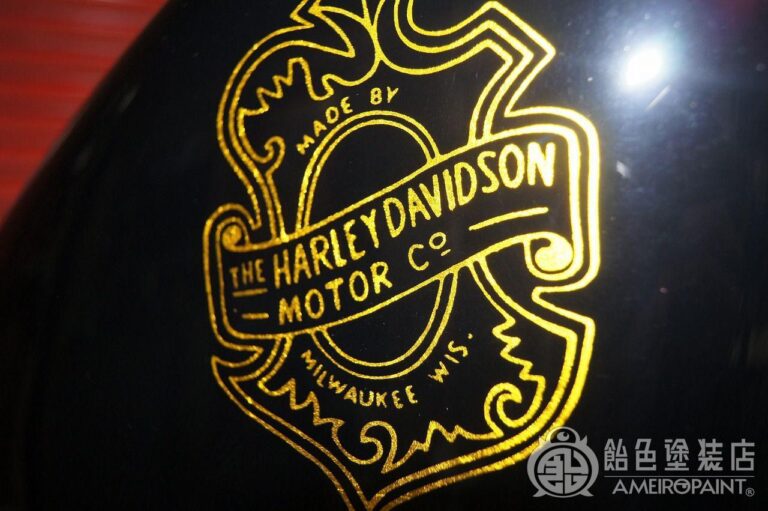 When the light hits it, the leaf has a unique shine.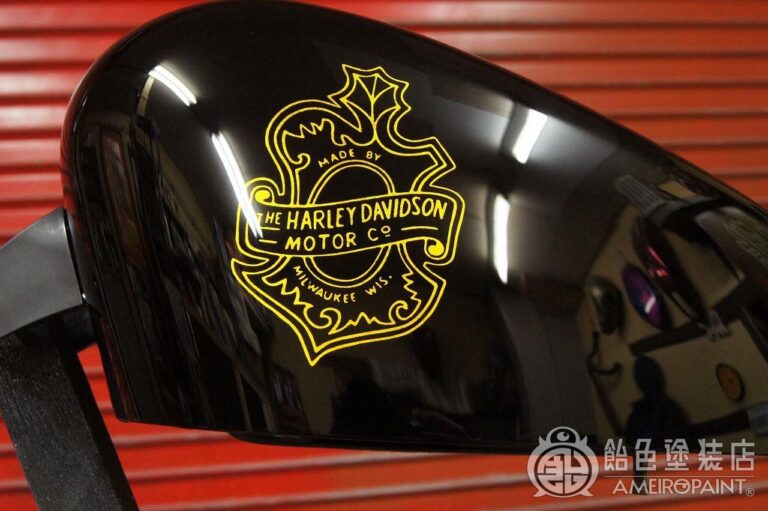 The tilt of the oak leaf is changed on the left and right.