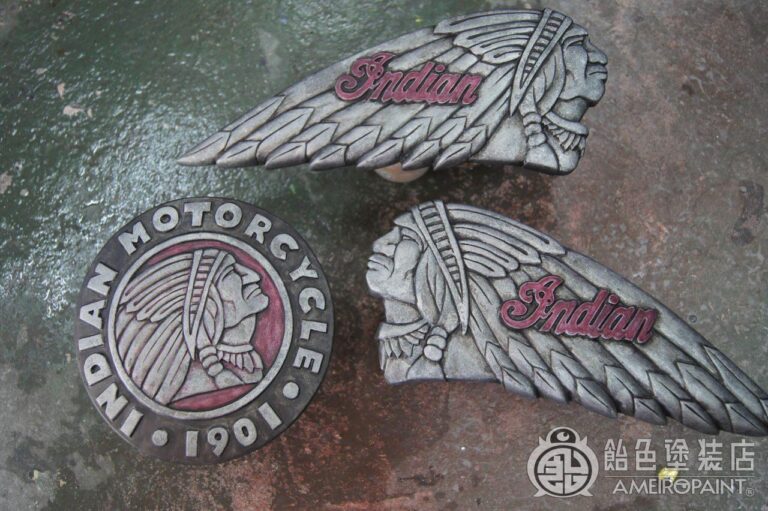 It is a relief production of a new Indian, a dark horse.
It is one point for the emblem on the tank side and the rear fender.
Before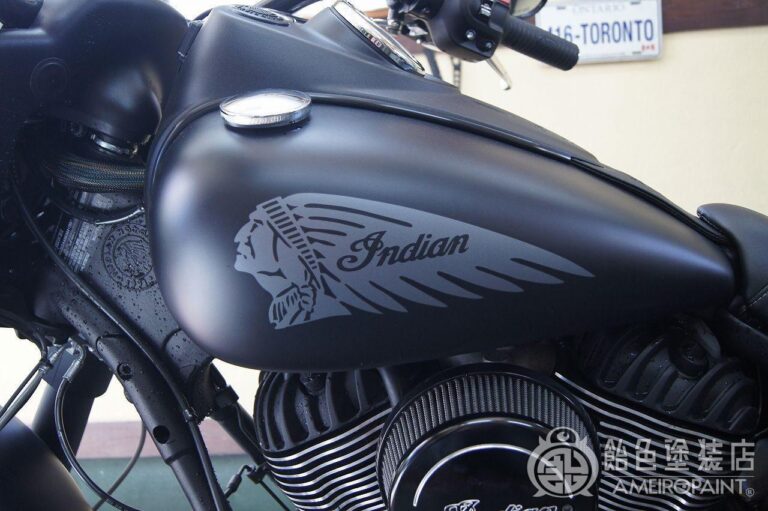 The genuine tank logo is a decal.
After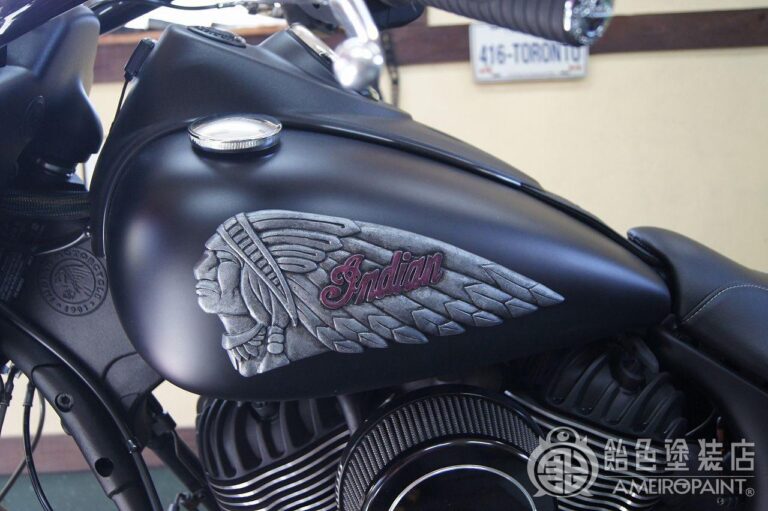 The tank logo has become a relief emblem, and the atmosphere has changed considerably ♪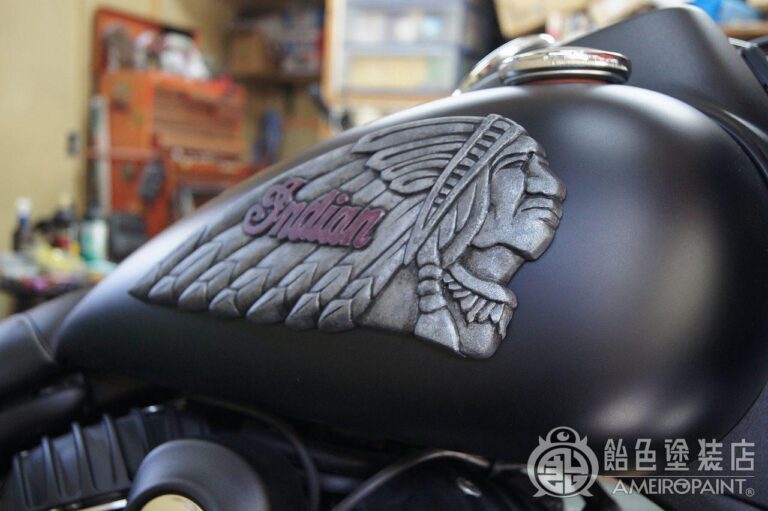 Because it is a hand-made one-of-a-kind item, I tried to imitate it as much as possible, but the expression on the left and right is still different.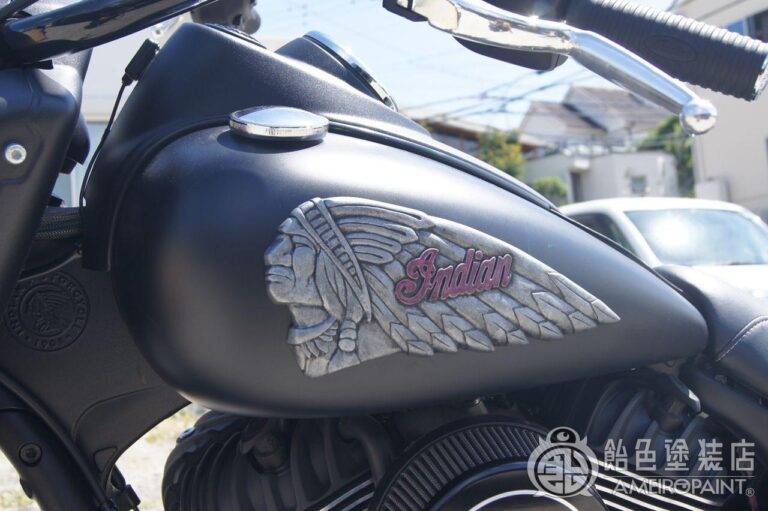 The image is a belt buckle.
It looks like a worn paint, but I focused on the texture and colored it.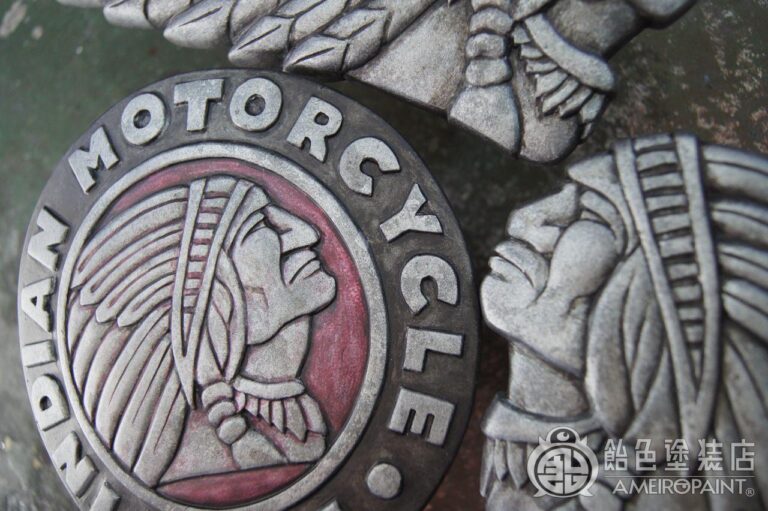 The "Indian" on the tank emblem and the red inside the center circle are candy colors.
Doesn't it make sense? No, the base gray is metallic, so it must be a candy color.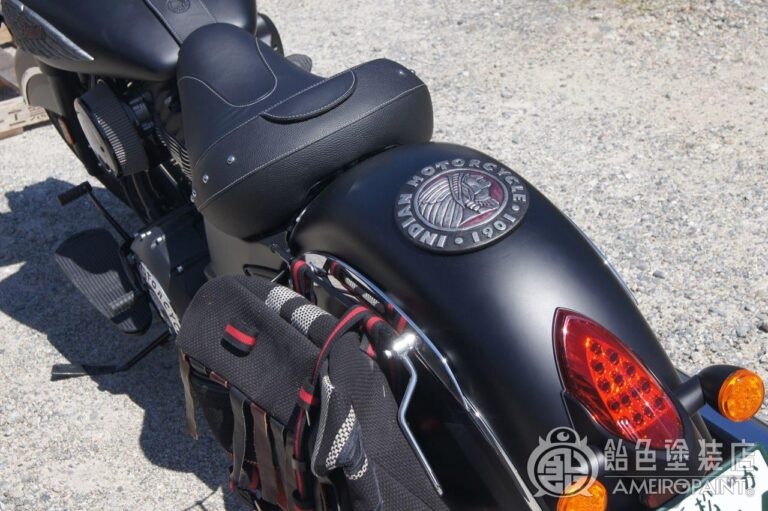 Set behind the top of the rear fender.
Indian characteristic fenders have become even more distinctive.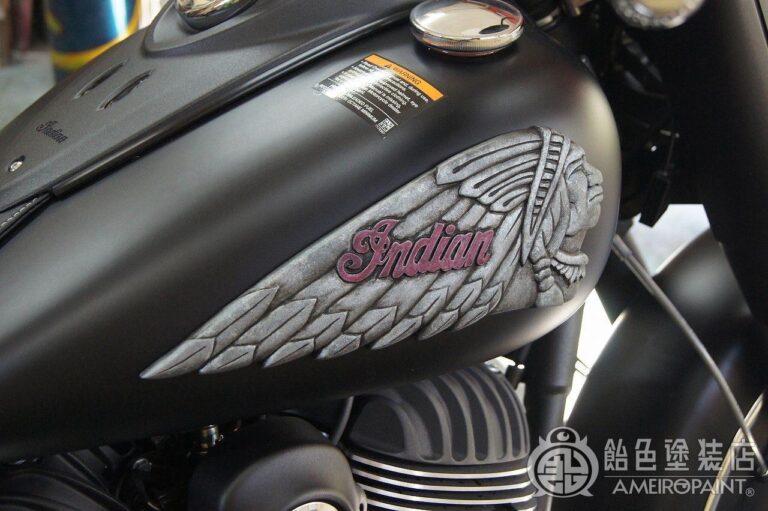 Half-dimensional emblem on matte black exterior.
Finished as a memorable item ♪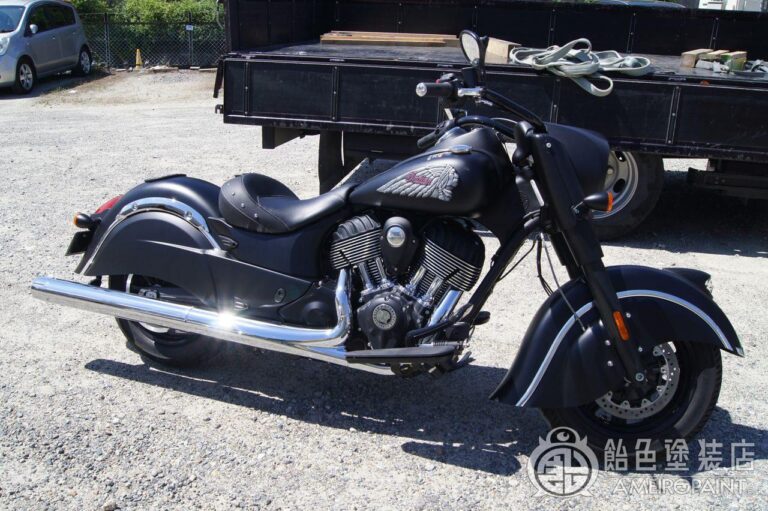 The whole picture looks like this.
OWNER
KURODA
CANDYPAINT
COLOR
Solid-Black
Wild-Cherry