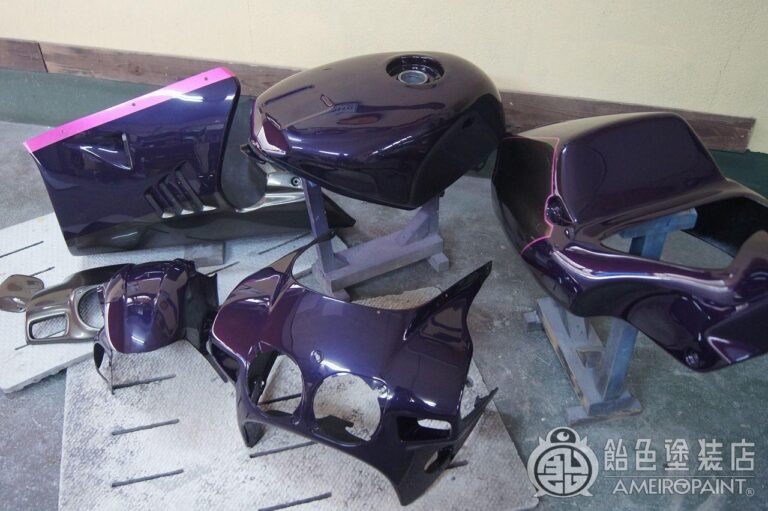 Custom paint to the exterior of NSR 250.
Three colors of pink and gunmetal, mainly pearl purple.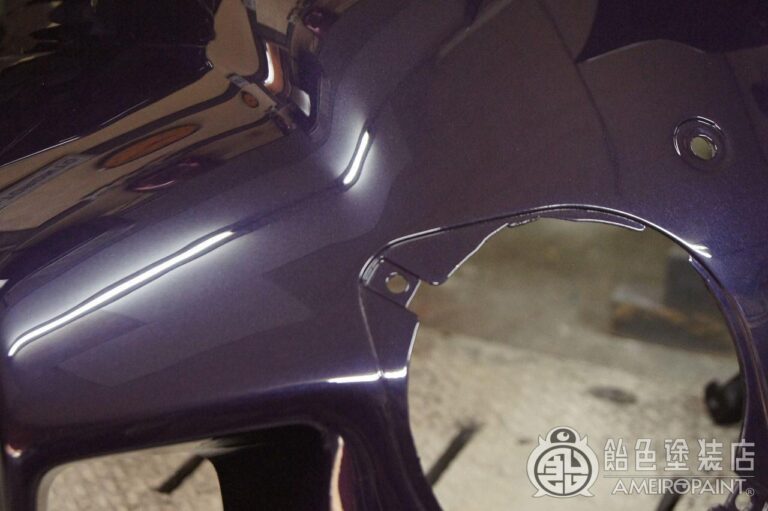 The color changes from purple to blue due to the adjustment of light.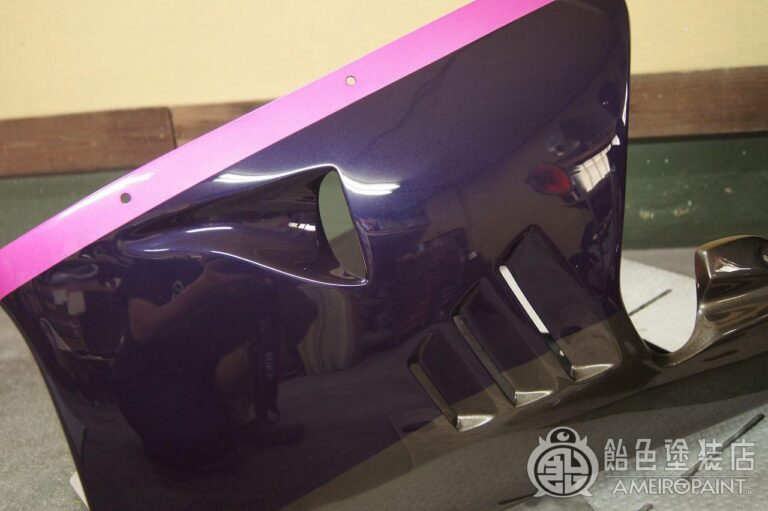 Also use 3 colors for under cowl.
The only candy color is pink.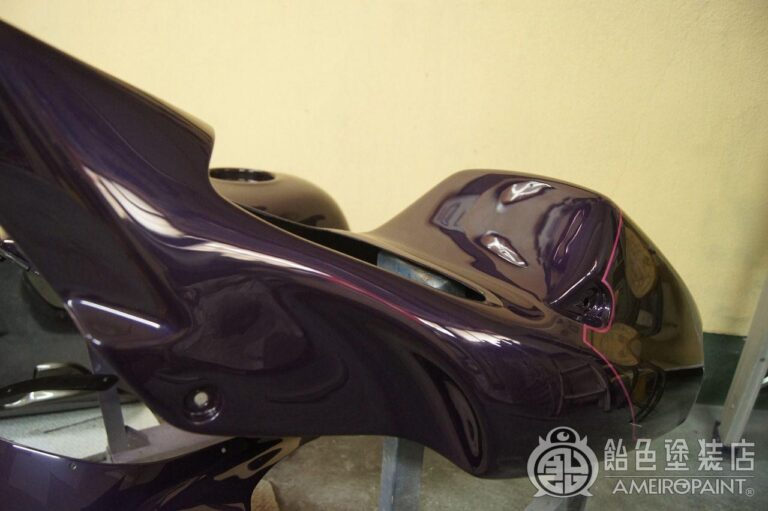 The curved surface of the seat cowl is interesting.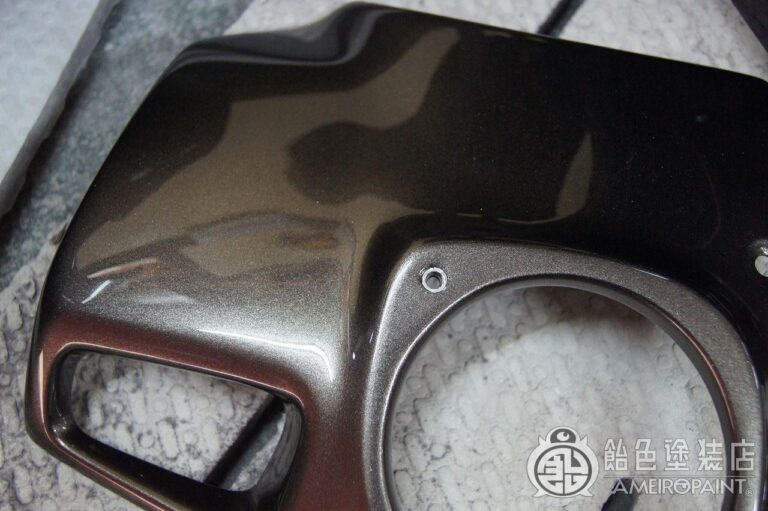 The headlight cover of the front cowl is gunmetal.
It is an accent on the face of NSR.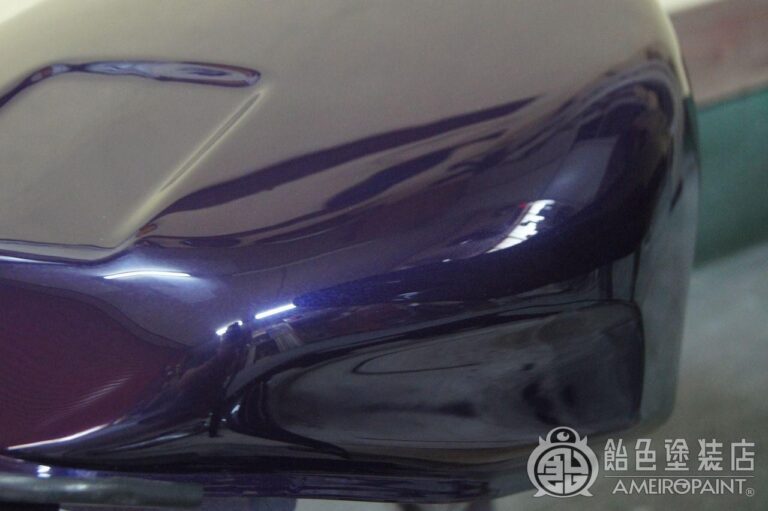 Curved surface of tank shape is also fun ♪
The owner sent me an assembly image ♪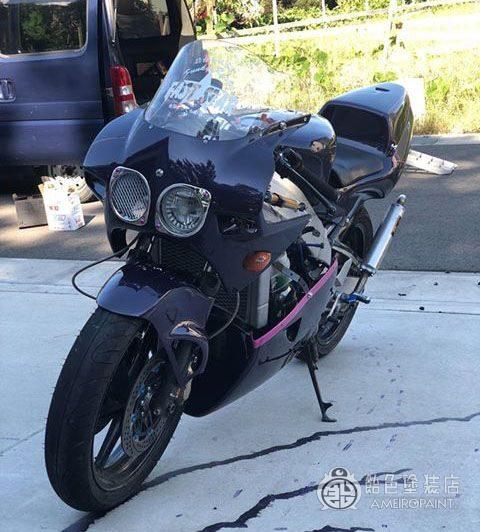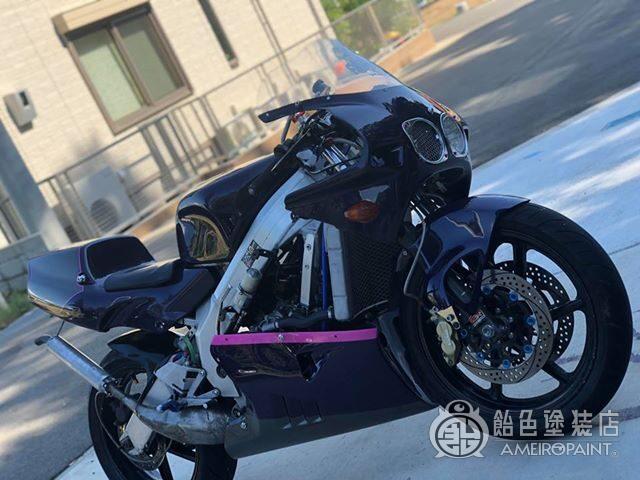 OWNER
SANEKATA
PAINT
BASE
Pearl-Purple
Gun-Metallic
Metallic