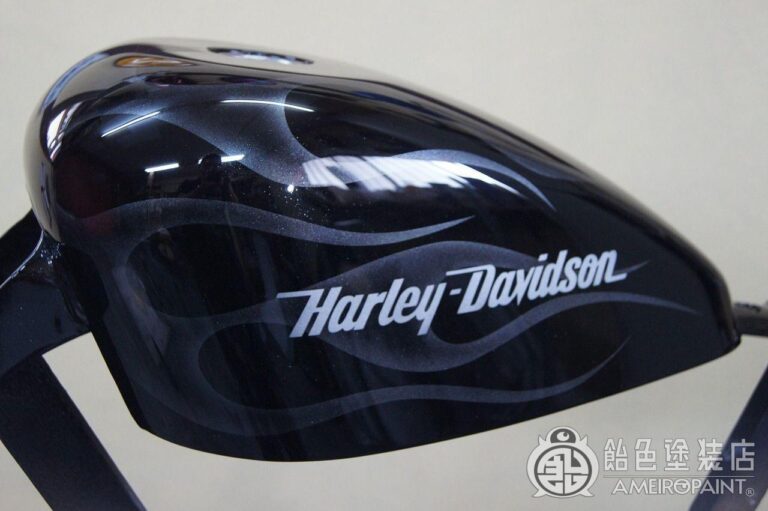 Custom paint for flames and logos to sportstar tank.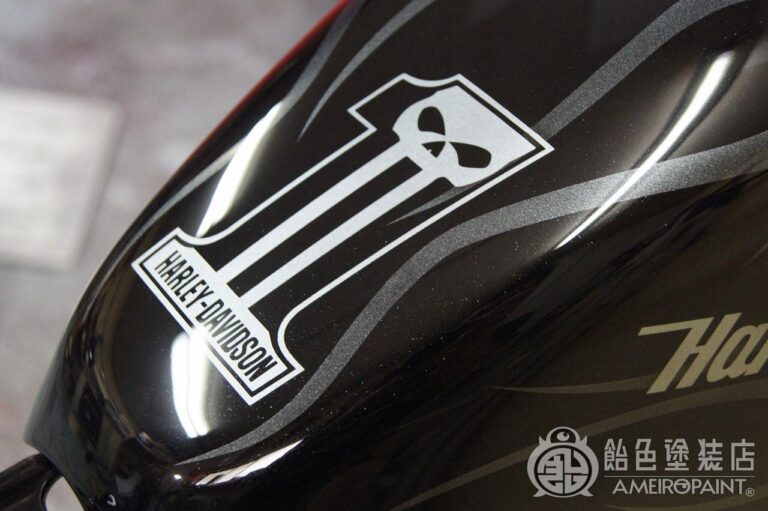 Number one logo on the top of the tank.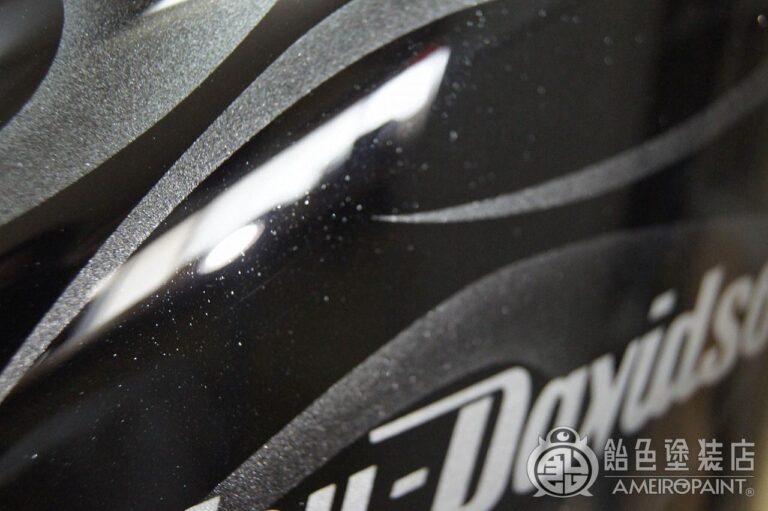 Mini flake for base, Flames for metallic, logo for fine detail metallic.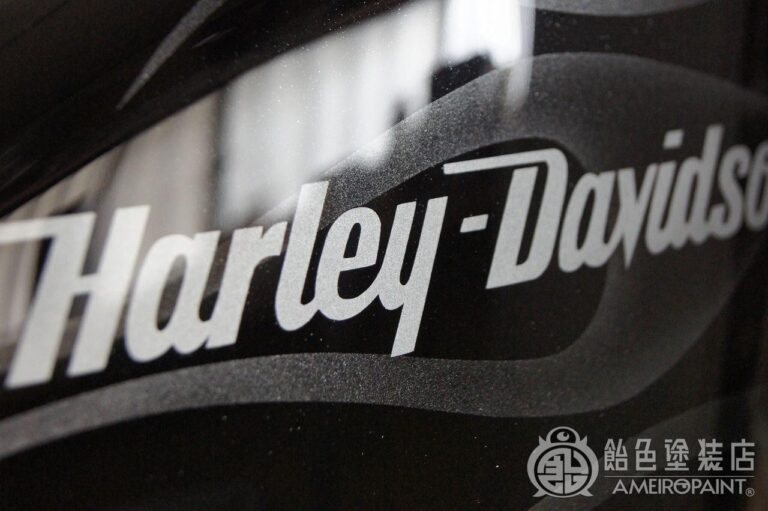 Only one color of candy black is the color.
The sharpness of the color and the difference of the particle have added sharpness.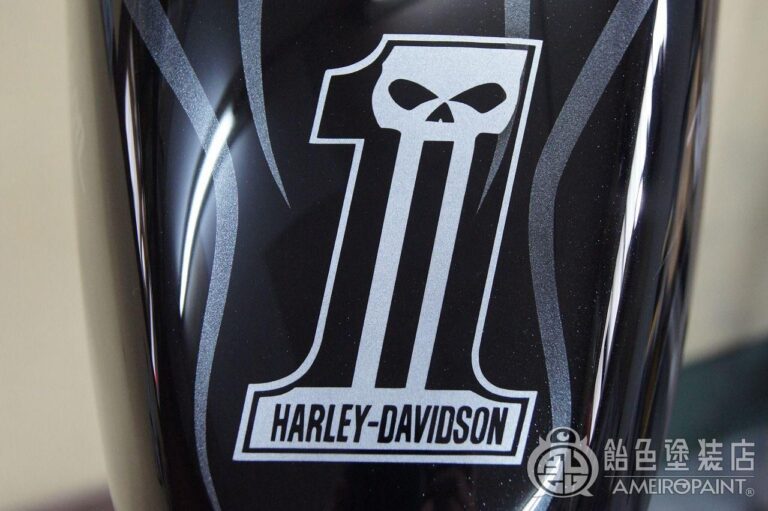 It is a charming point that Flame is overlapped slightly on the number one logo ♪
The owner sent me a picture of the assembly♪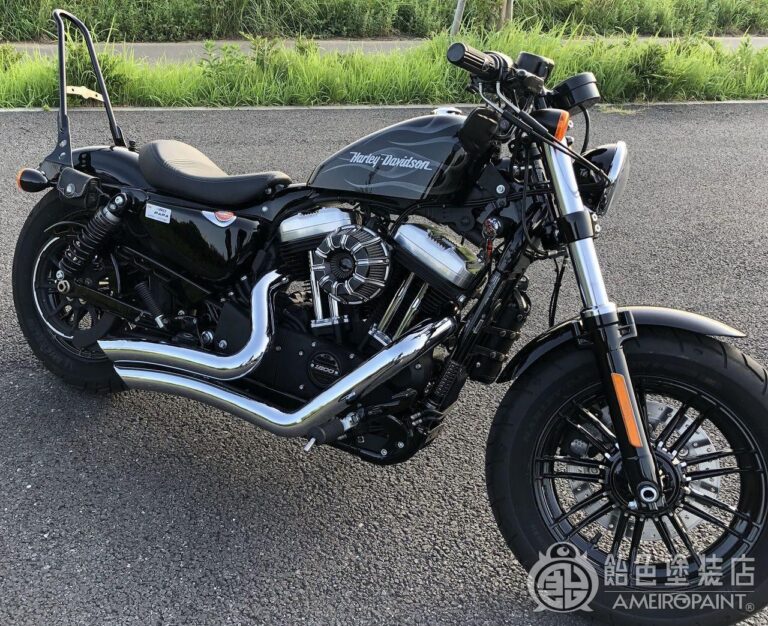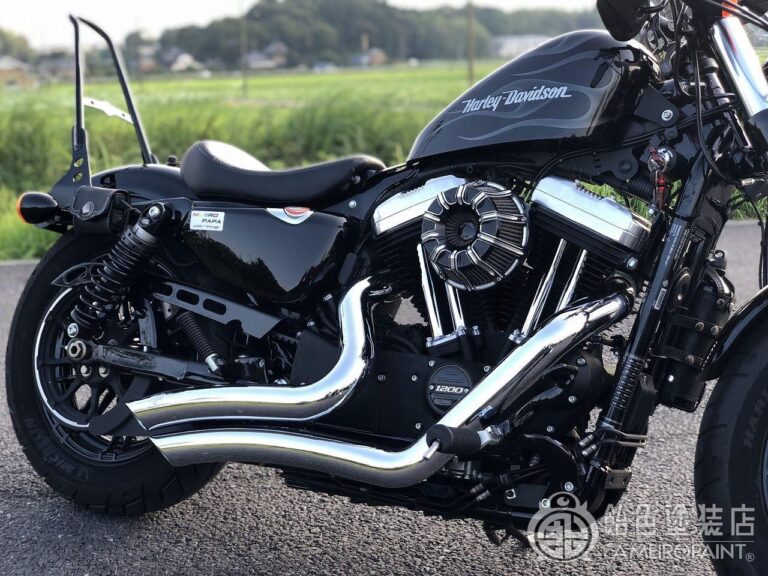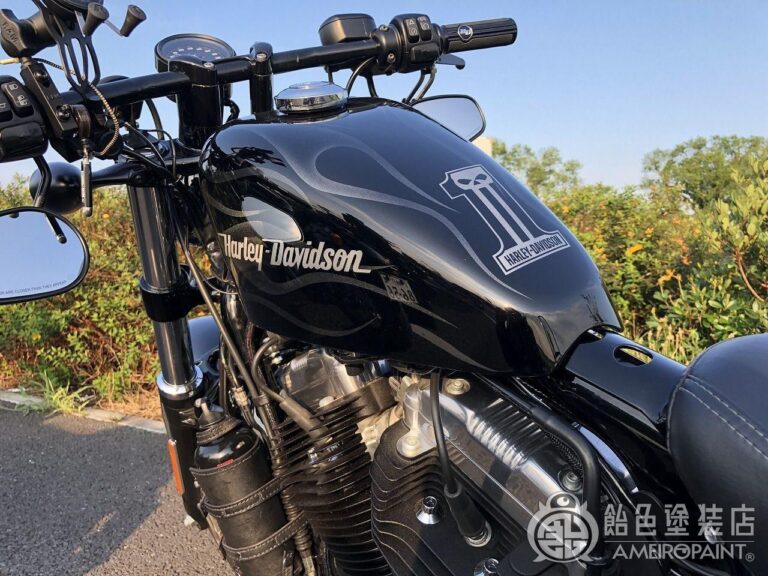 CUSTOMPAINT HARLEY-DAVIDSON SportSter "Flames'
OWNER
YAMANOI
PAINT
BASE
Solid-Black
Mini-Flake
Metallic
PAINT PROCESS
-Japanese Page-