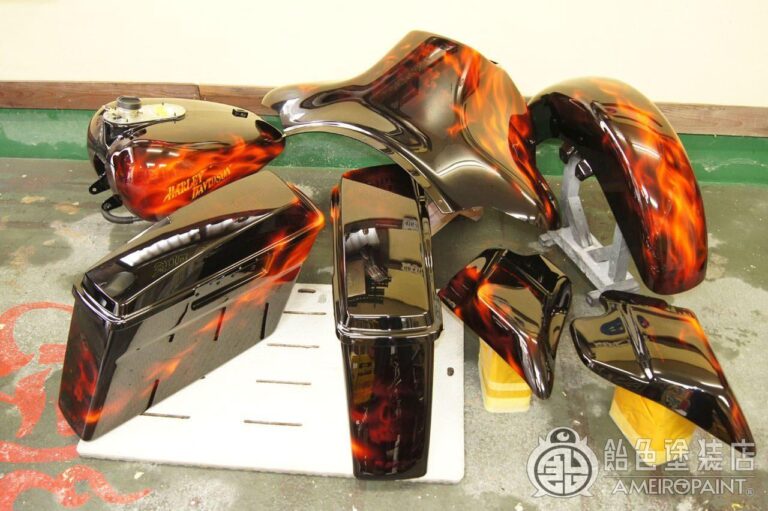 Clear coat order from AIR BRUSH TOMOHIRO.
This is an introduction that you can do this.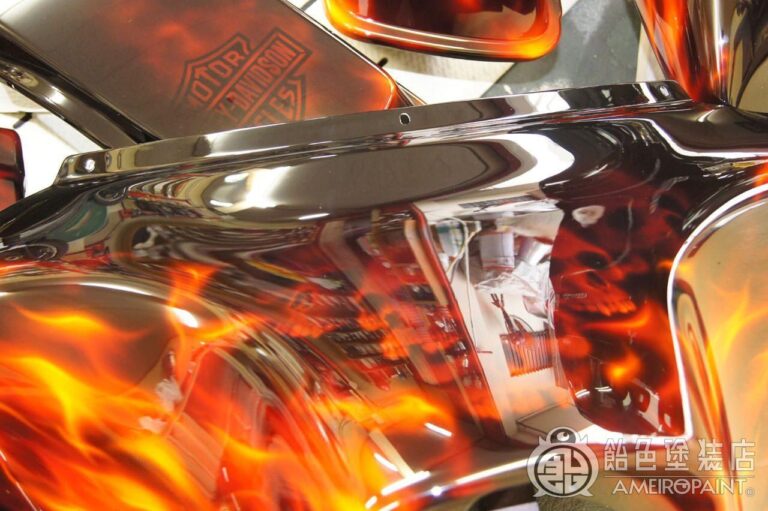 Skull and real flames with airbrush based on genuine vivid black.
On top of that, we did a clear coat at our store.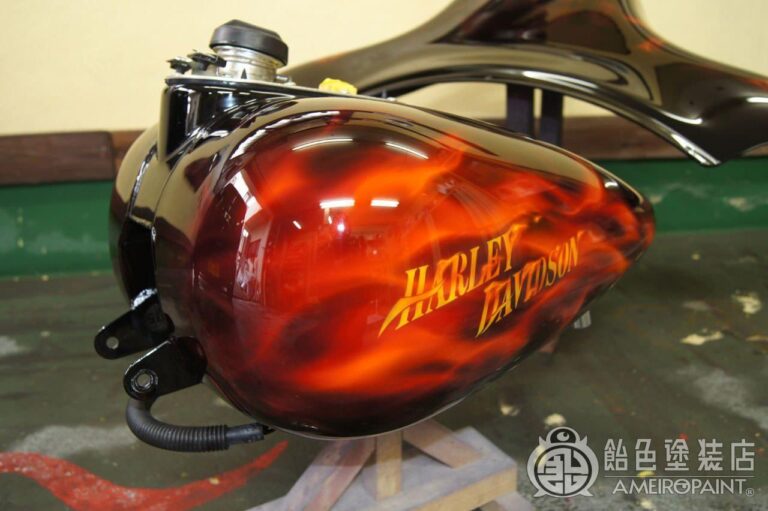 Since the base treatment can be done only by sanding, custom paint can be done at a reasonable price.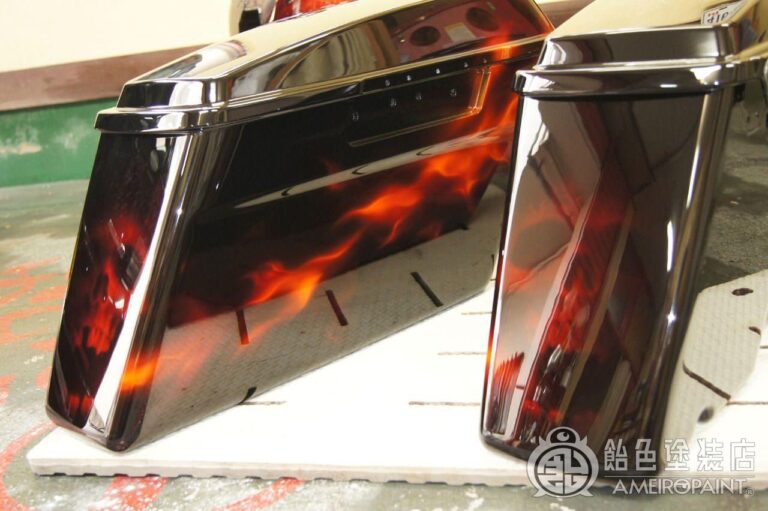 By adding an airbrush to a single black color, you can transform it into your own one.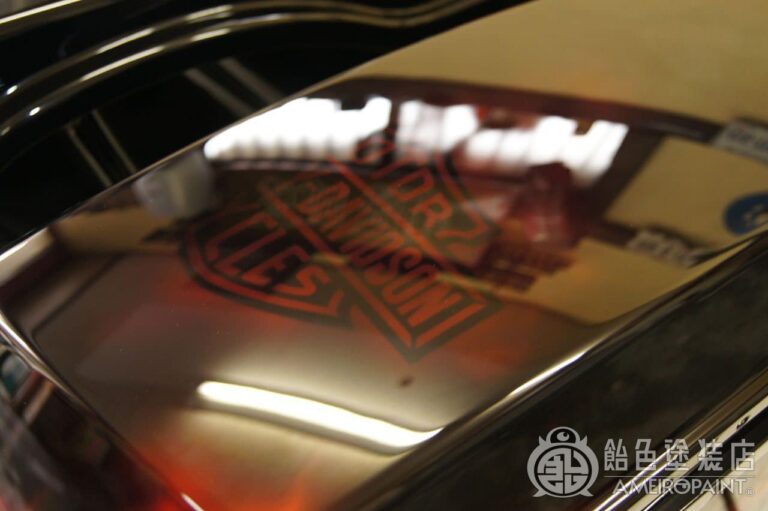 Since it is a genuine base, the painting procedure may change depending on the condition of the base.
組付後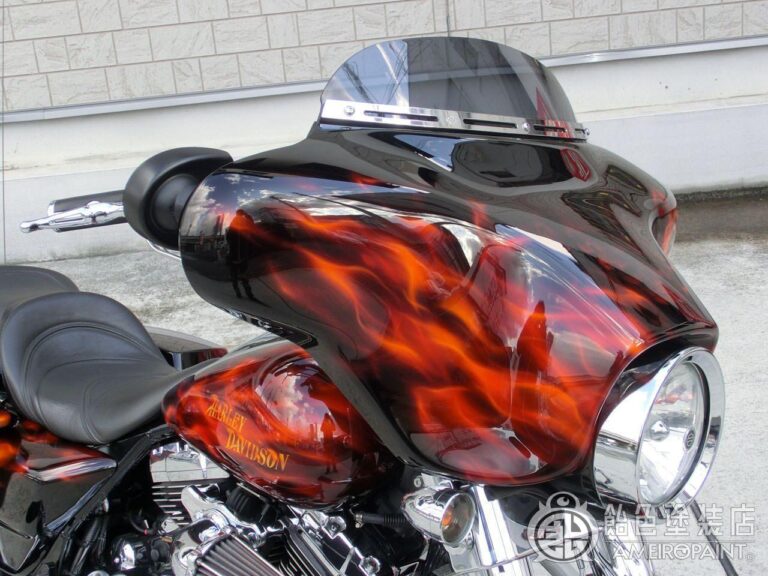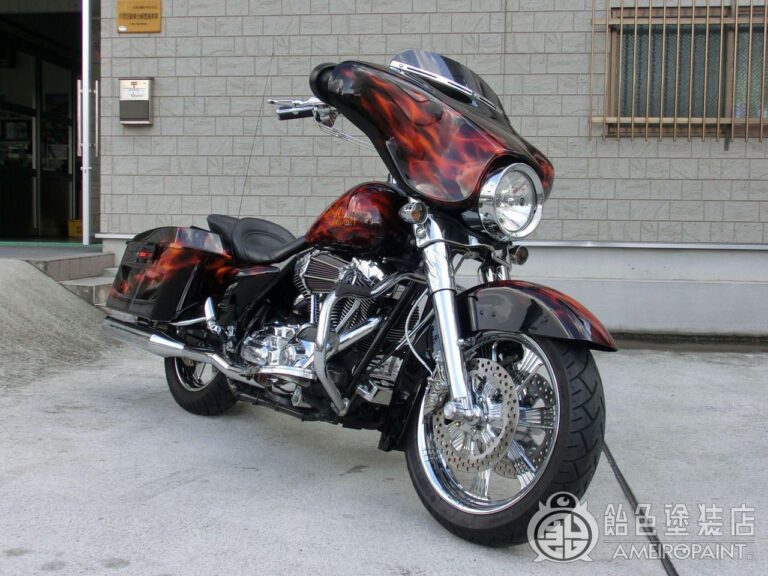 In AMEIROPAINT, two coats of clear are applied to the airbrush.

2-coat clear has the effect of giving depth to the color and making the airbrush stand out more.
PAINT PROCESS
-Japanese Page-