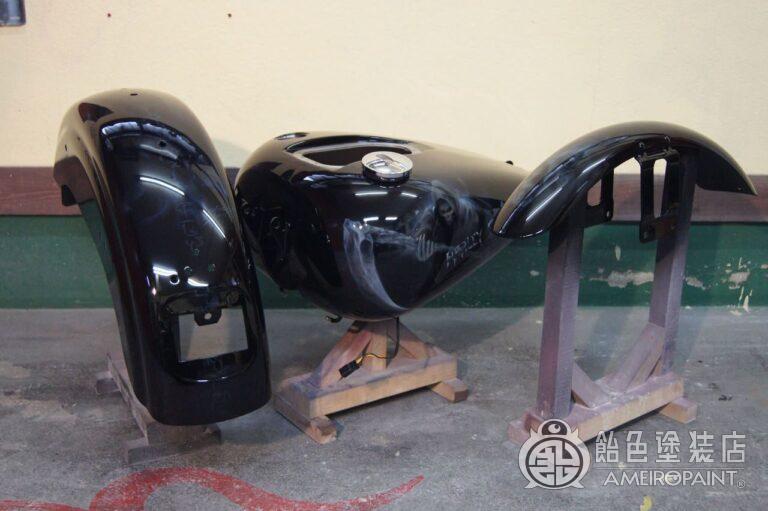 Collaboration paint with AIRBRUSH TOMOHIRO.
The base is solid color, which is rare in AMEIRO.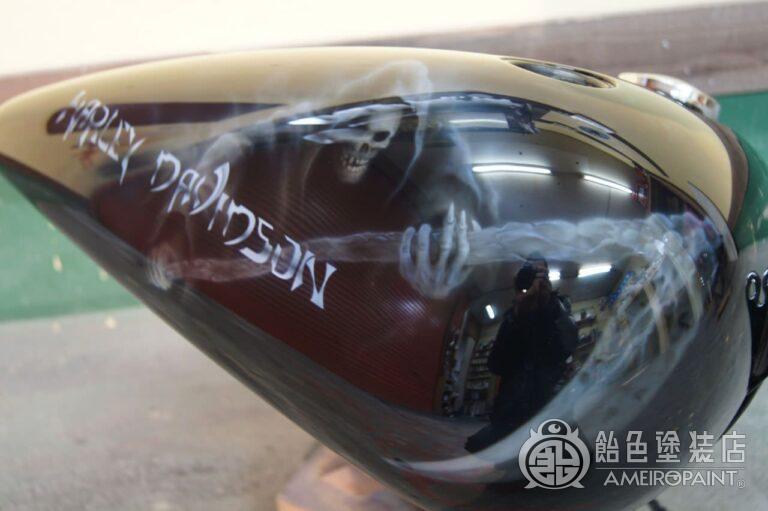 Grim Reaper is drawn on both sides of the tank.
"V" of "HARLEY-DAVIDSON" is sickle.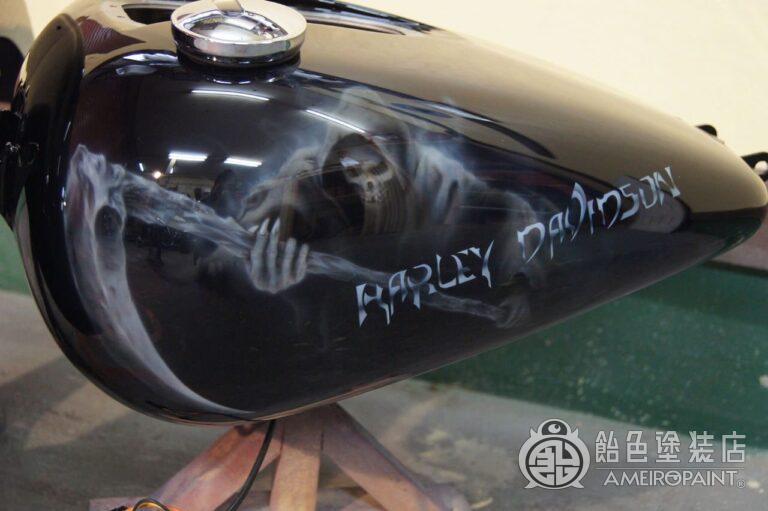 The left and right Grim Reaper sickles have different textures.
If you look closely at that scythe...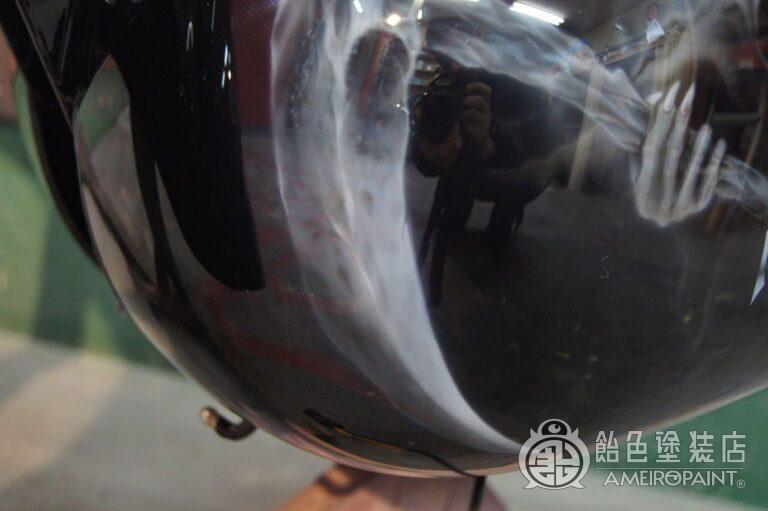 It contains the souls of those taken by the Grim Reaper.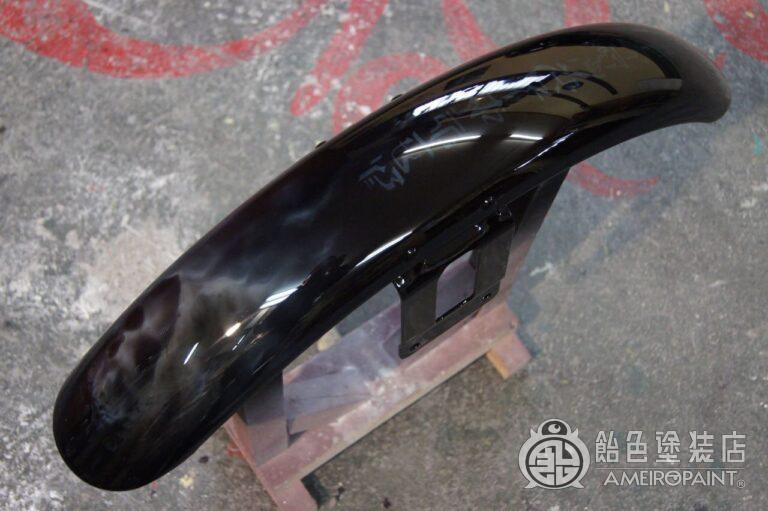 At the tip of the front fender, there is a Grim Reaper's close-up, and the letters flow behind it.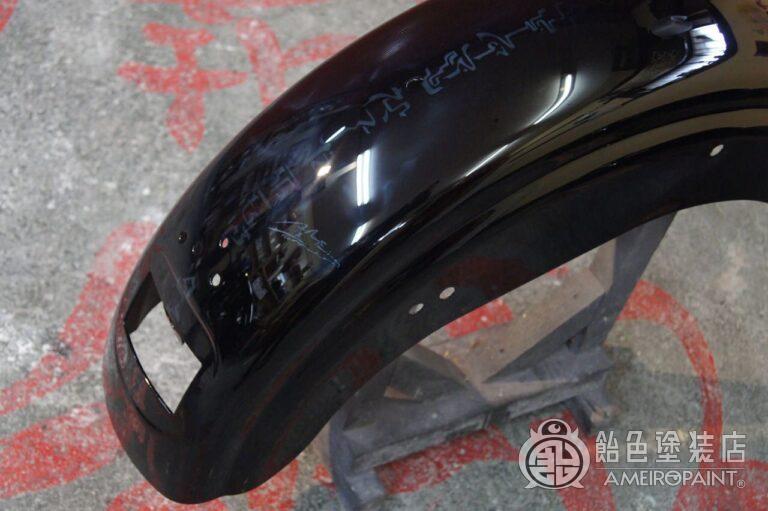 It seems that the characters drawn on the rear fender are inspired by the characters of the god of death.
Does it say "Next is your turn"?
OWNER
SUGITA
BASE
Solid-Black
AIRBRUSH
PAINT PROCESS
-Japanese Page-