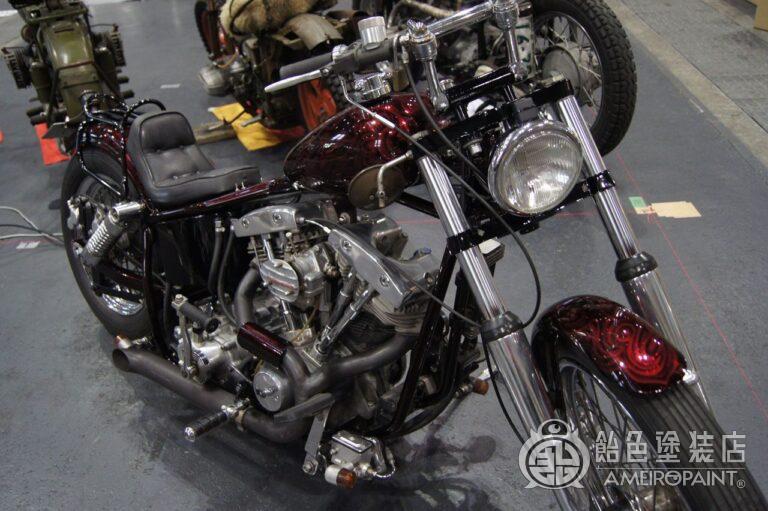 This is the 5th color change of my favorite car Shovelhead.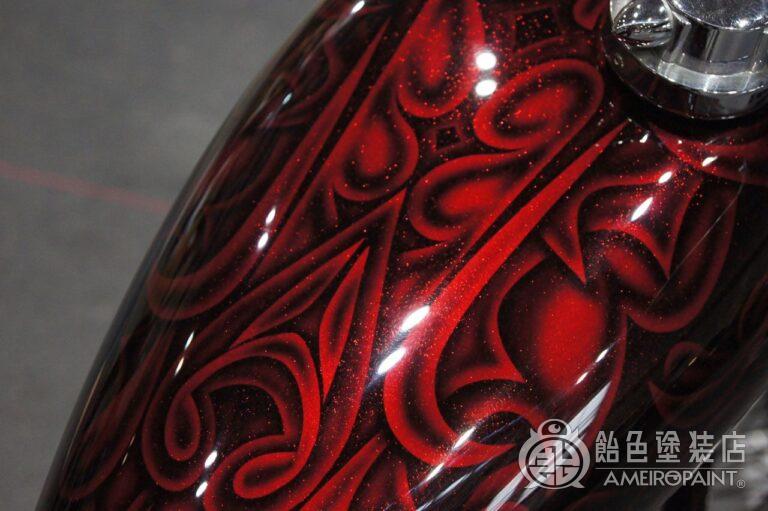 The theme this time seems to be elaborate with few colors.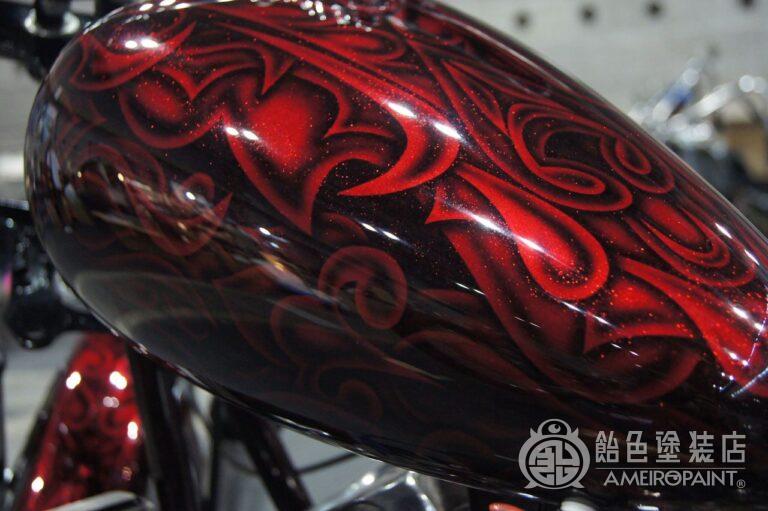 Two-tone graphics in black and metallic and sprayed with mini flakes.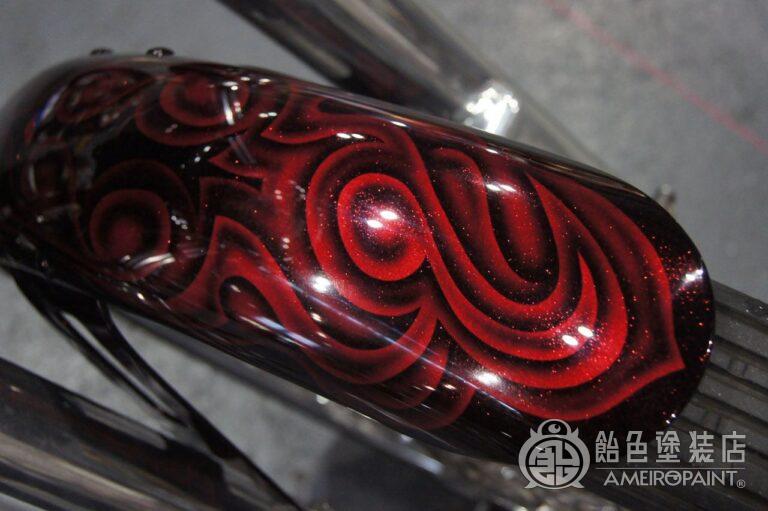 Coated with candy red on it.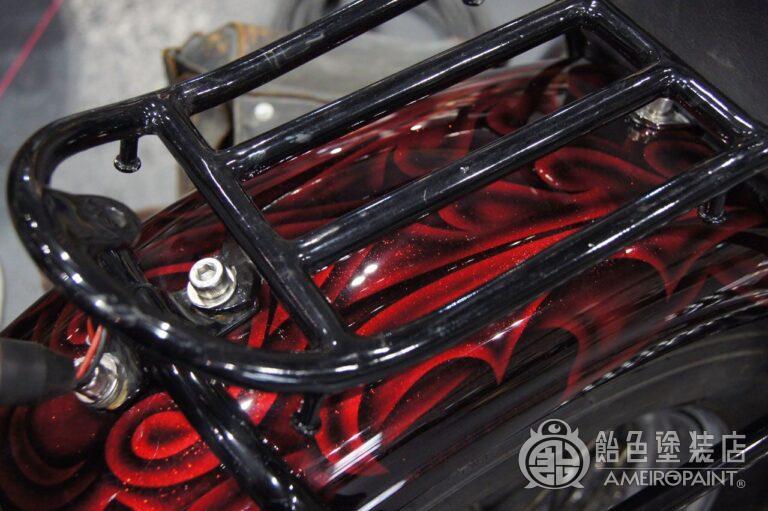 This is how it looks with the shade due to the difference in the base.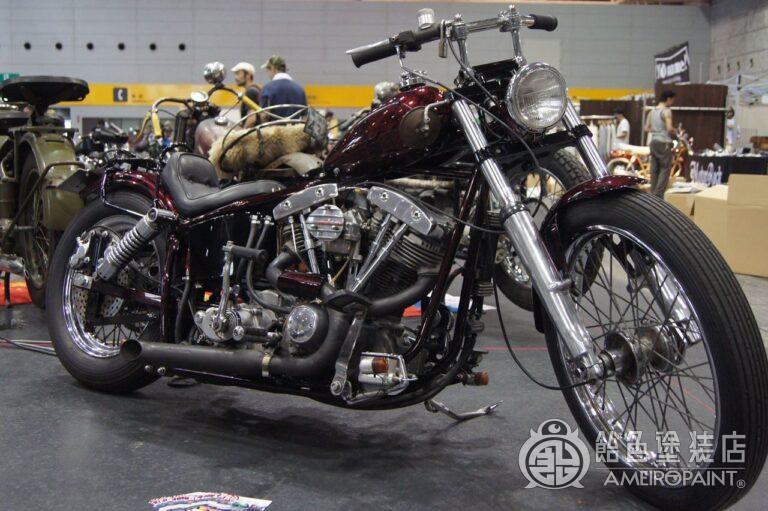 2015 NEW ORDER exhibition vehicle.
OWNER
AMEIRO
CANDYPAINT
BASE
Solid-Black
Metallic
Mini-Flake
REPAINT