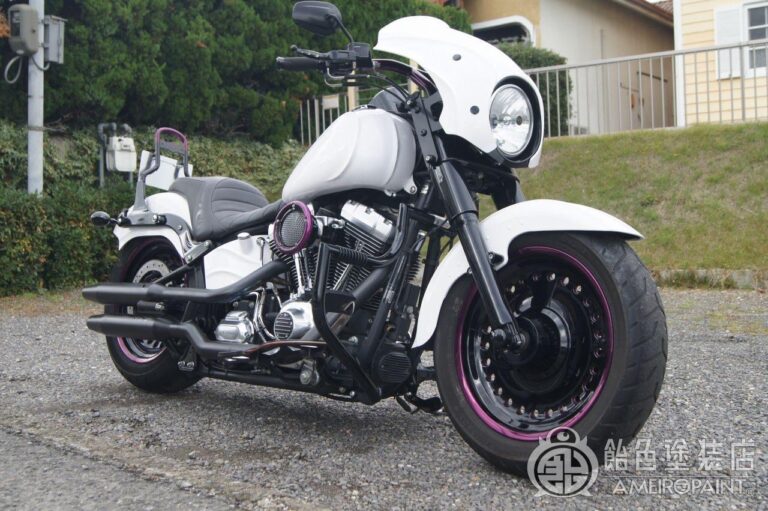 Paint repaired fat boy, from black to white image change.
Collaboration painting of Nara paint association.
CANDY PAINT "AMEIRO"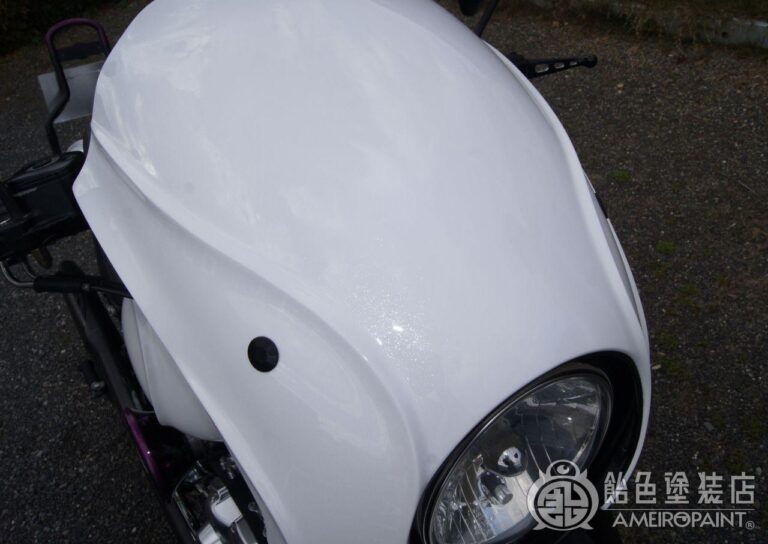 Our shop is responsible for base production and base color.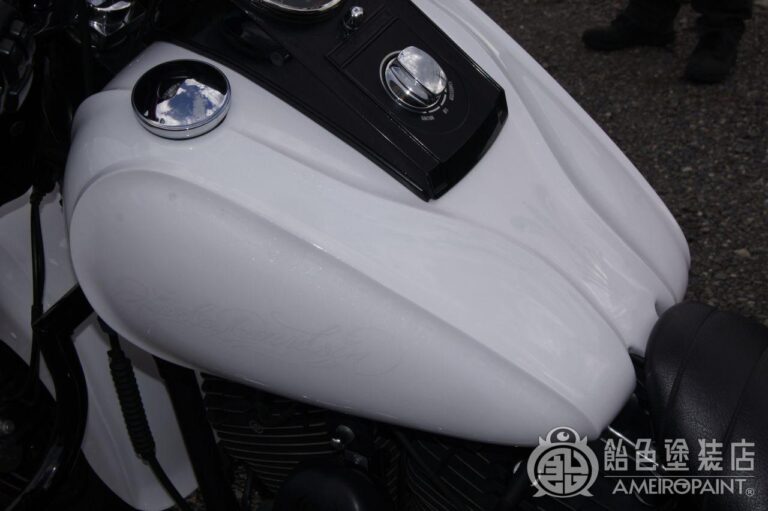 It gives a look with natural gradation due to rib shadow.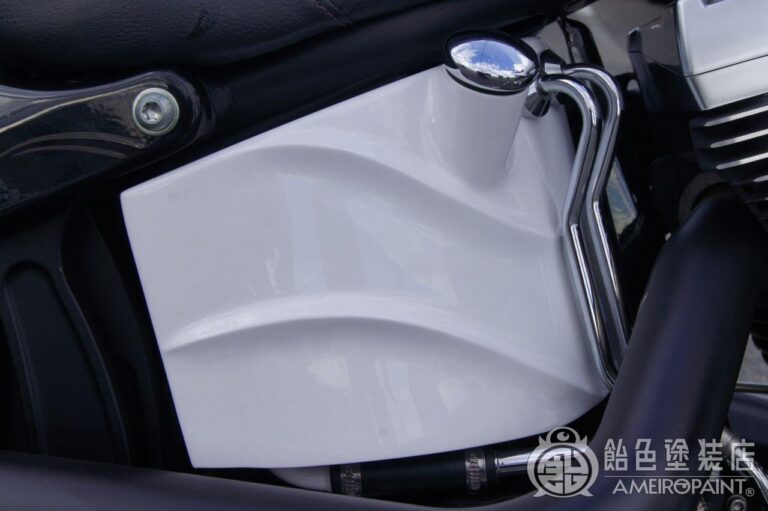 The shooting date is cloudy and it looks like solid white, but when it hits the light ...

Ice white shines.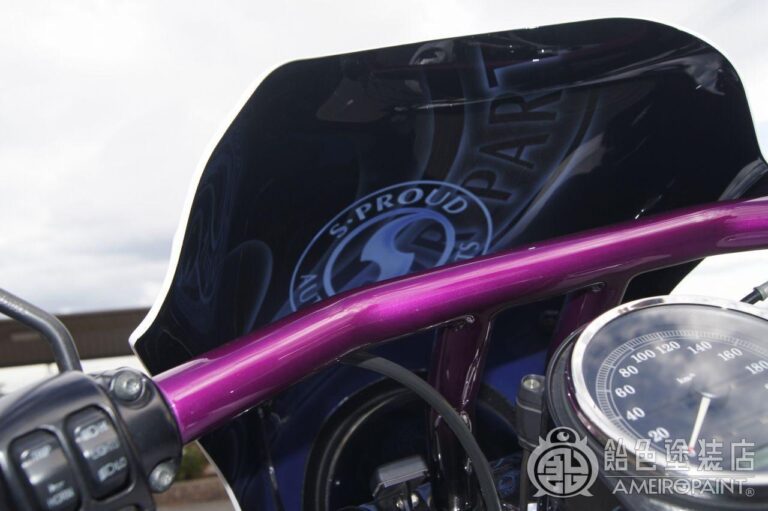 Handle with candy purple.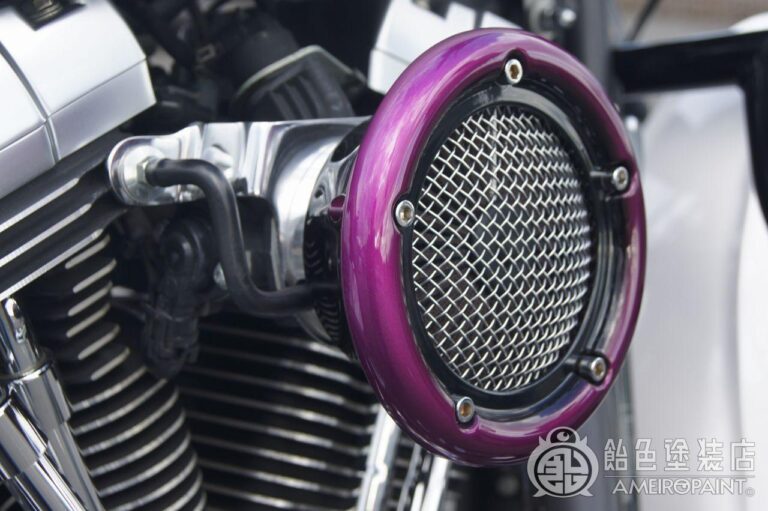 air cleaner.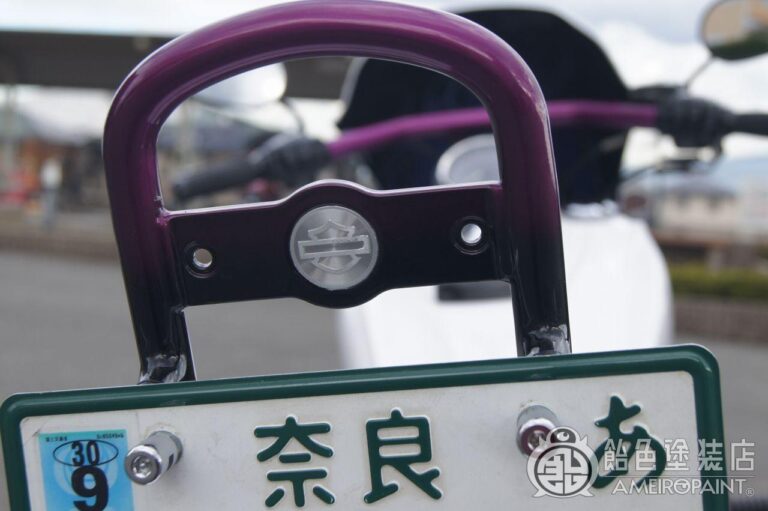 Gradation the Sissy bar to black.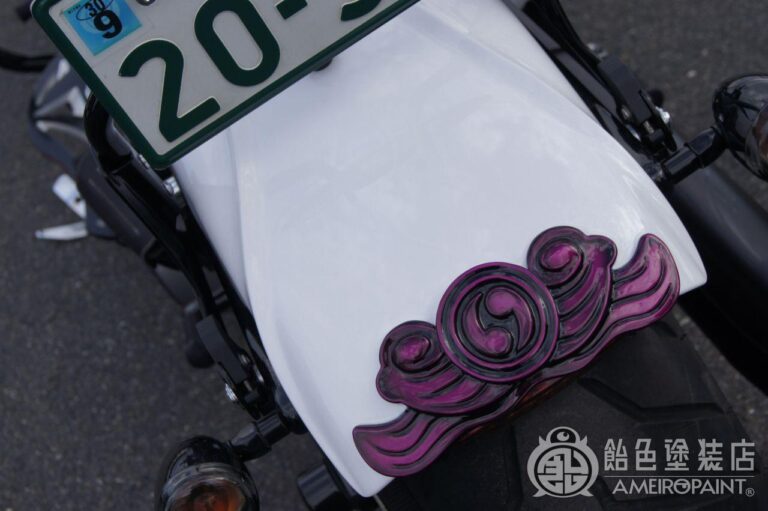 I used the rear fender's emblem as it was last time.
AIRBRUSH TOMOHIRO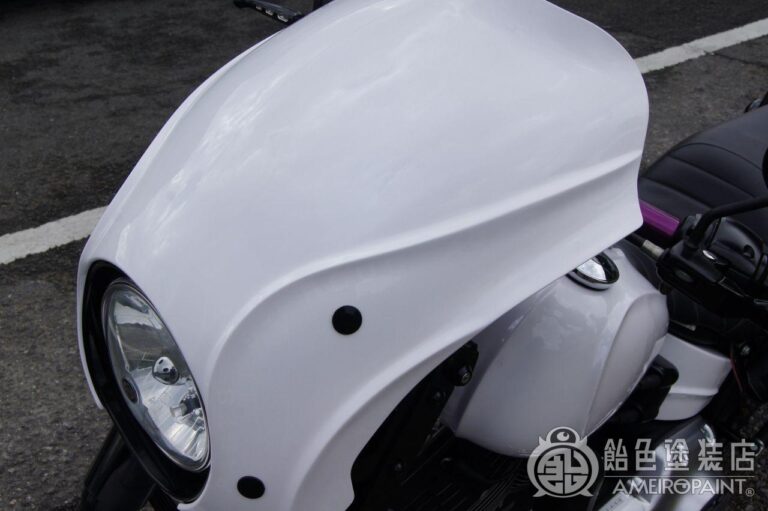 A solid white airbrush, Real Flame 's, which you can see on the movie above, is included. It is burning when you see it near.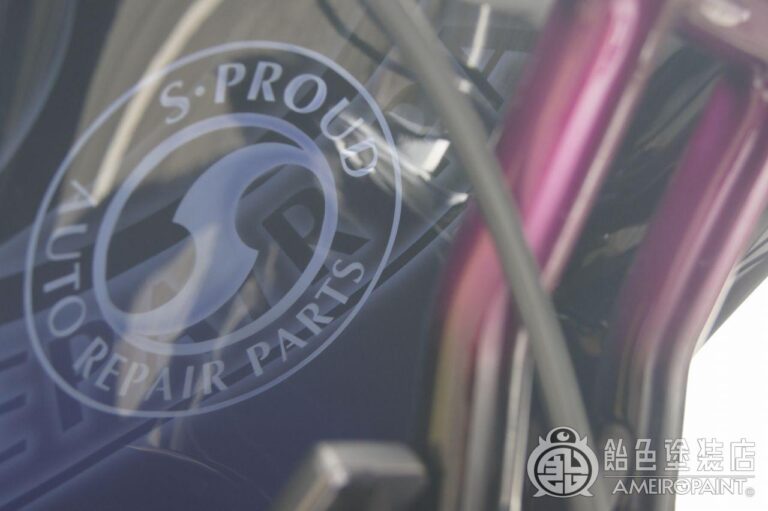 Paint the logo as a demonstration motorbike on the back of the cowl.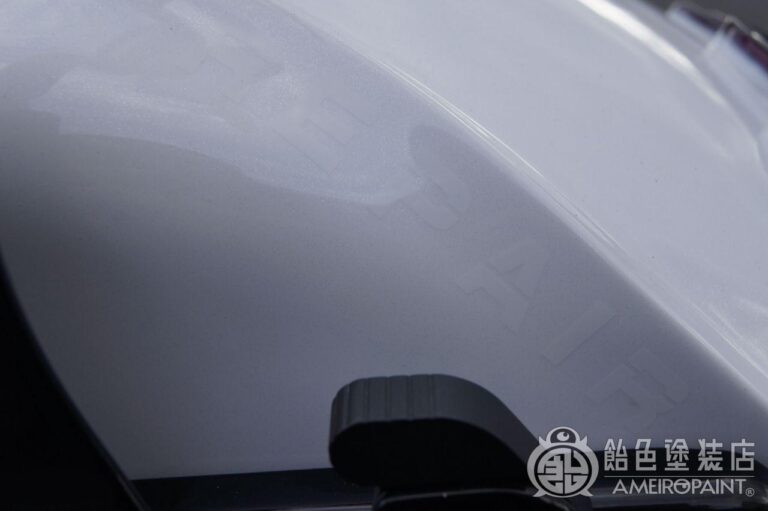 Like the real flame stencil shop concept to follow the ribs in solid white as well.
PINSTRIPE "SHO"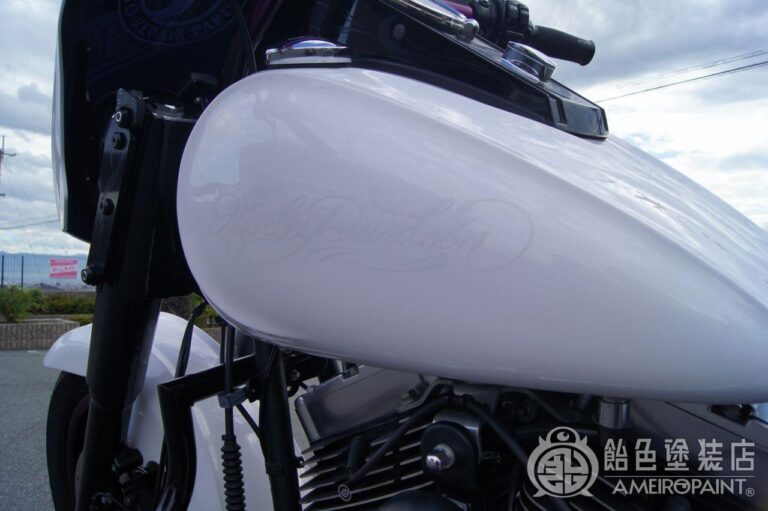 Lettering of tank & pin stripe is mat white.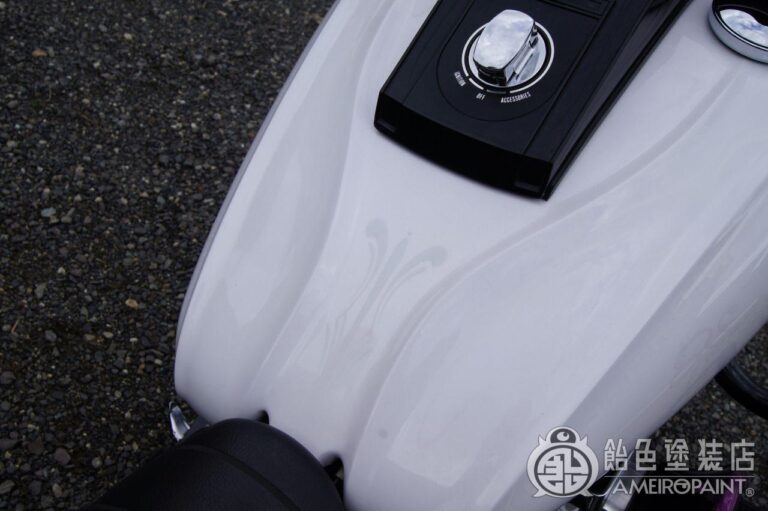 White in white. Matt to gloss.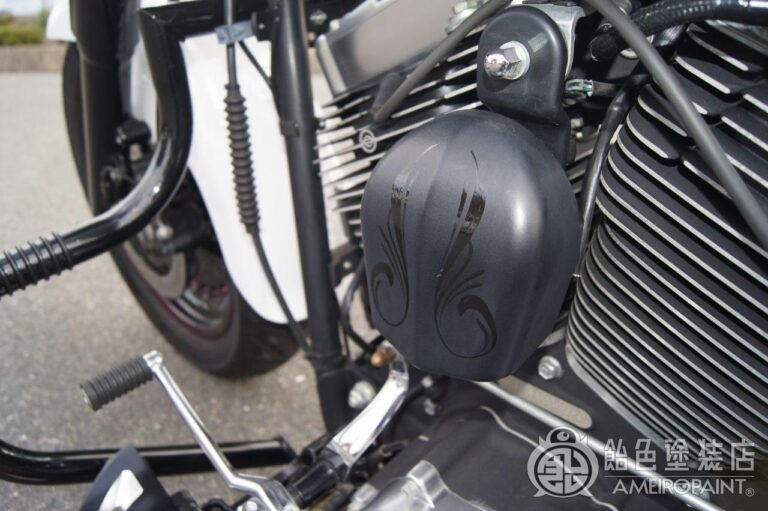 Gross on mats.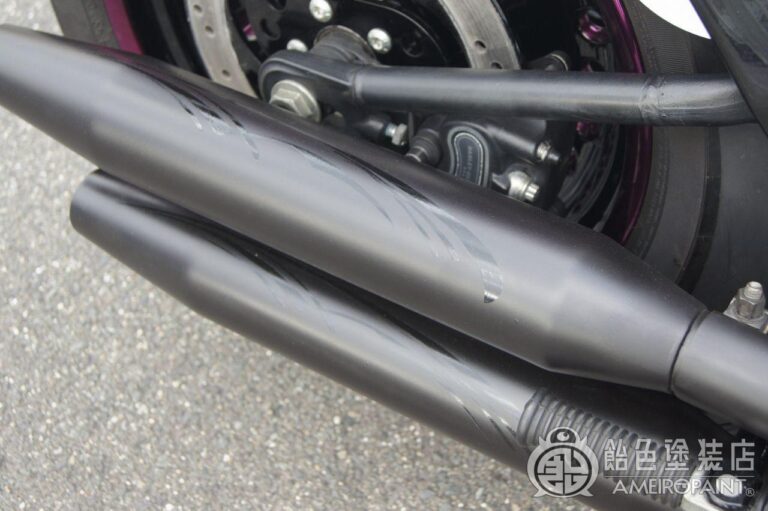 The muffler also has a pinstring.
Painted with the theme color purple to "shadow" by ribs, "gross & mat" in the concept "white & white".
PAINT PROCESS
-Japanese Page-
REPAINT