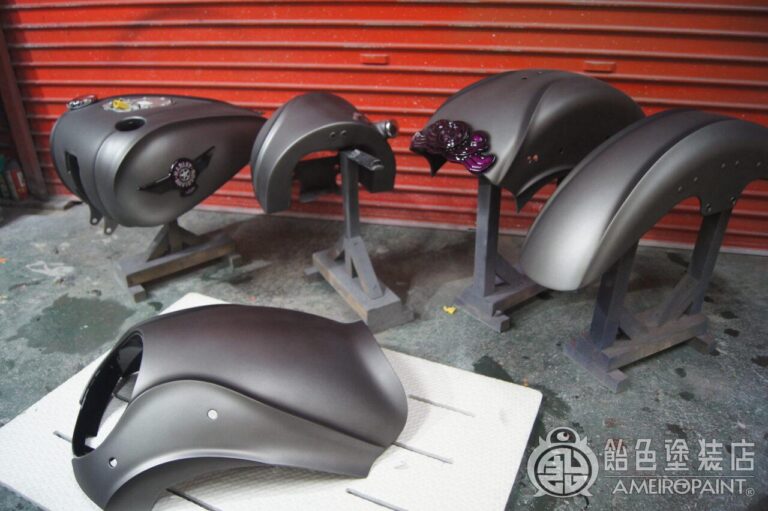 Sproud Fat Boy recoloring paint.
From gloss black to gloss white, and this time matte gunmetal.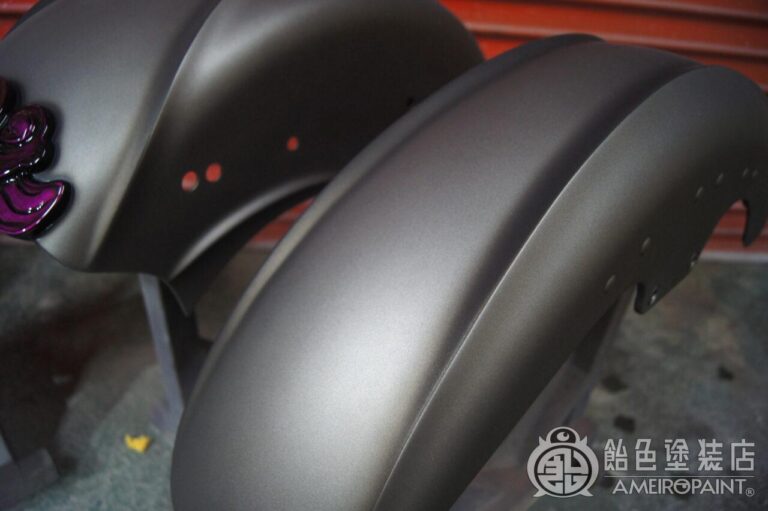 Two types of gunmetal with different combinations of black and metallic are gradation along the ribs.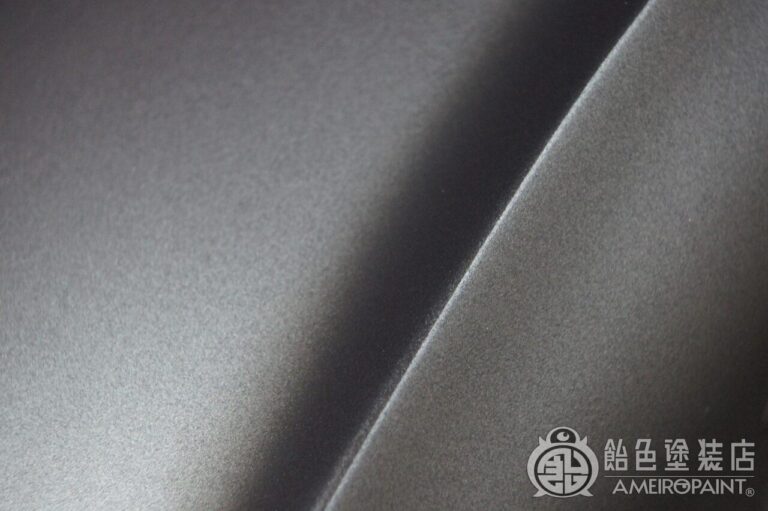 The matte finish creates a natural connection.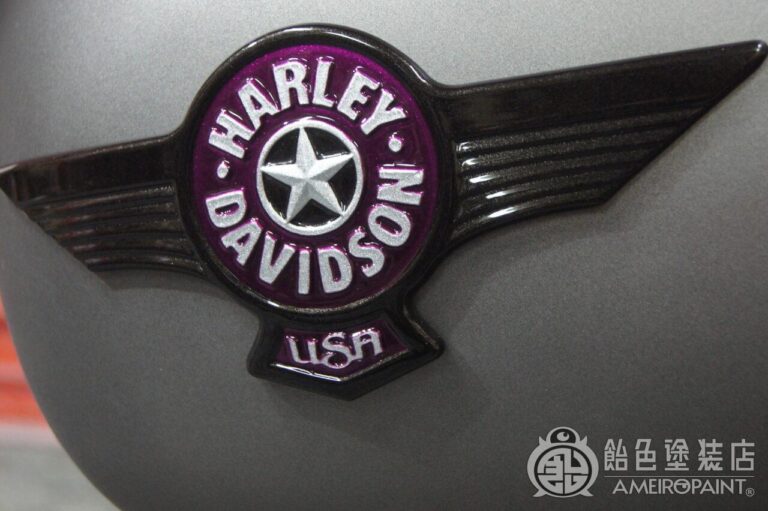 Speaking of Sproud, purple is the shop color.
The emblem of the tank is glossy.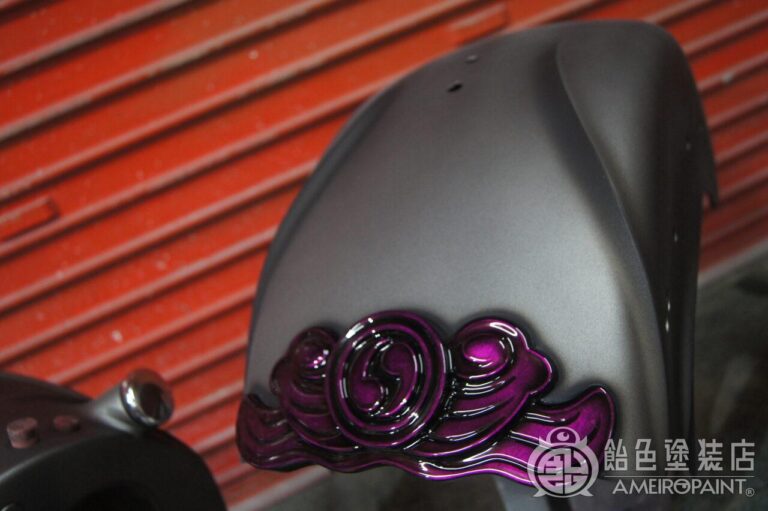 The relief of the rear fender is glossy.
It is a collaboration of matte and glossy.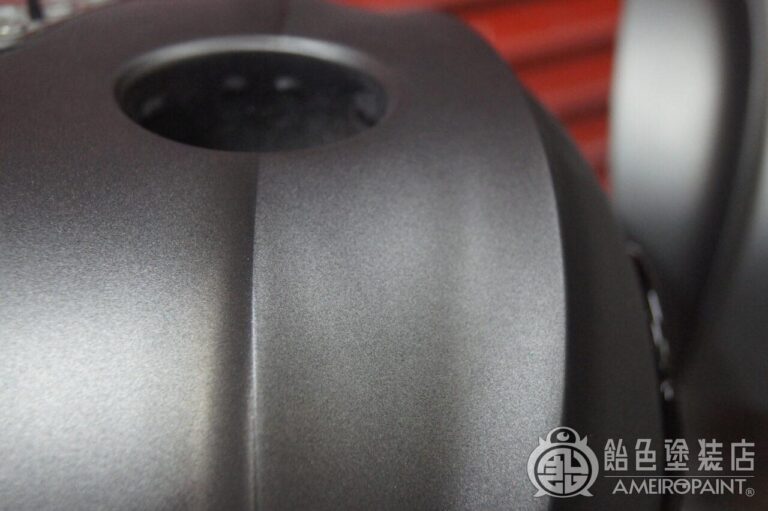 It is a discerning custom paint that uses the shadow of painting and the shadow of nature at the top of the rib.
Assembly completed!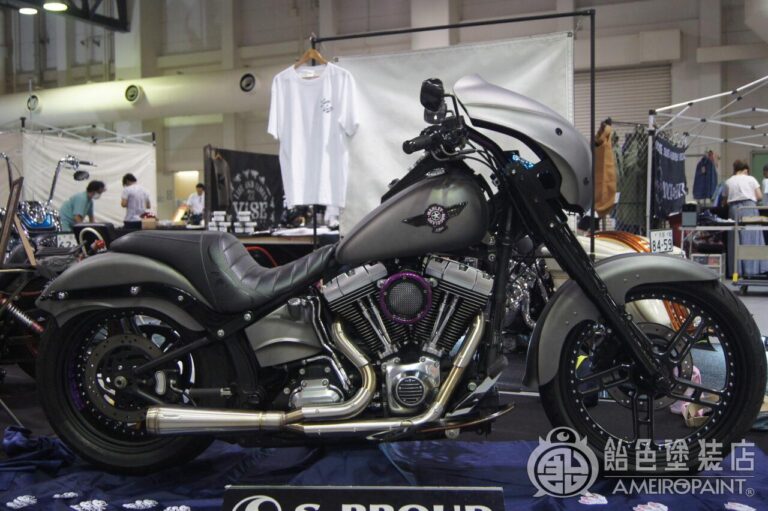 At NEW ORDER CHOPPER SHOW 16th.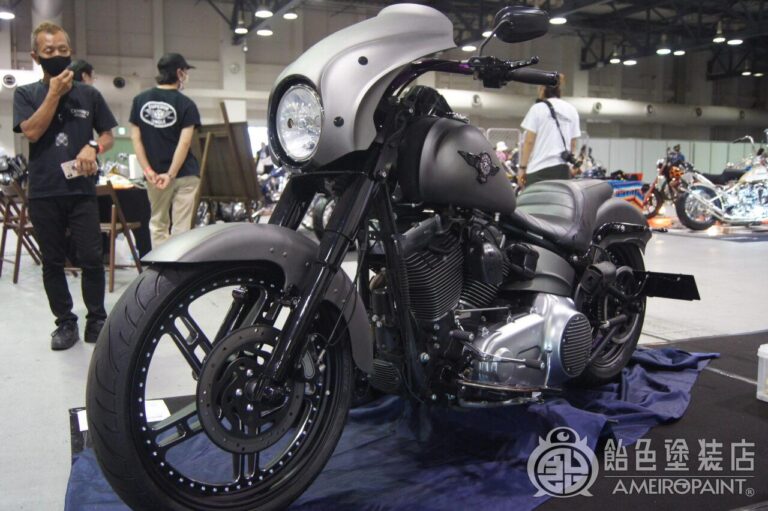 I was able to maximize the goodness of genuine parts and custom parts.
Custom paint based on matte gunmetal.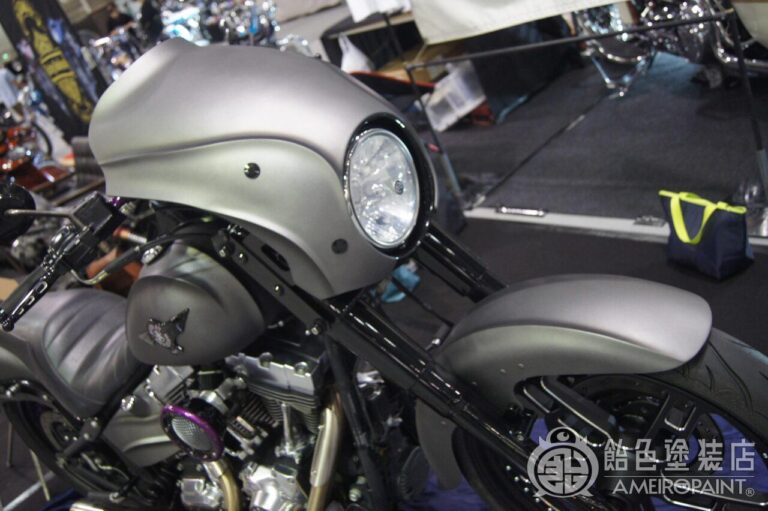 Two-color gunmetal with a different combination of metallic and black based on the top of the rib.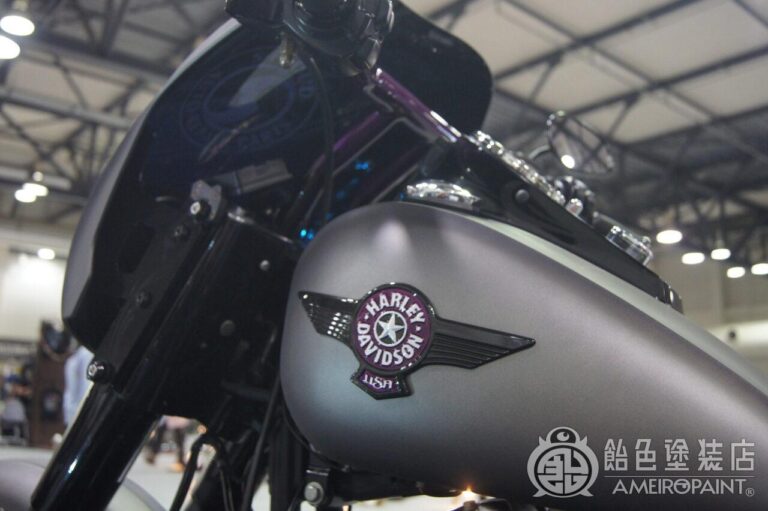 The back of the cowl retains the previous paint, and the handlebars and emblems are glossy and effectively sharpened.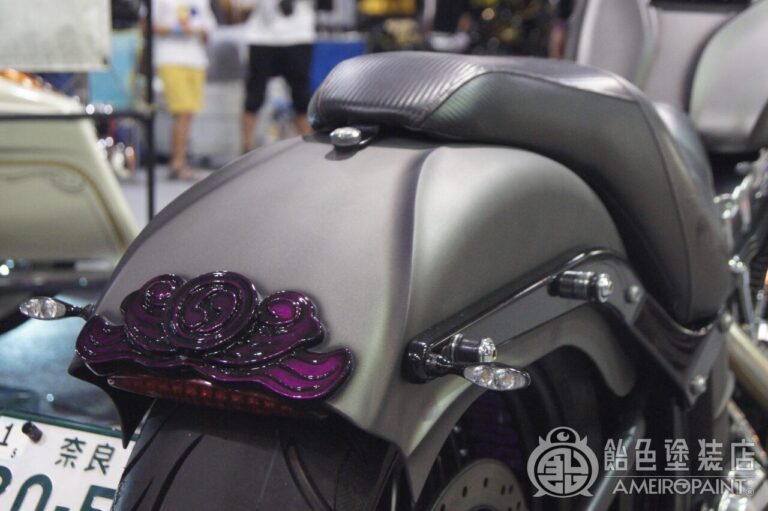 Rear fender relief inherited from the early days.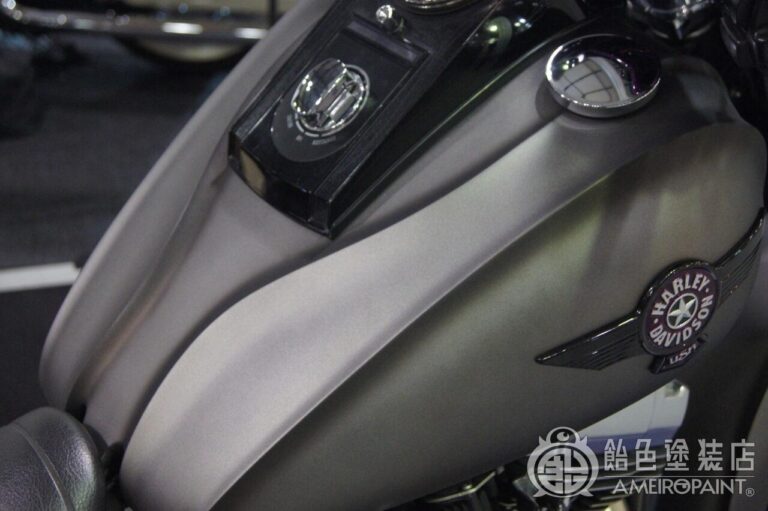 The most important point of this time is the collaboration of shadows made with colors and shadows due to the unevenness of nature.
CLIENT
PAINT
BASE
Matte gunmetal 2color
REPAINT