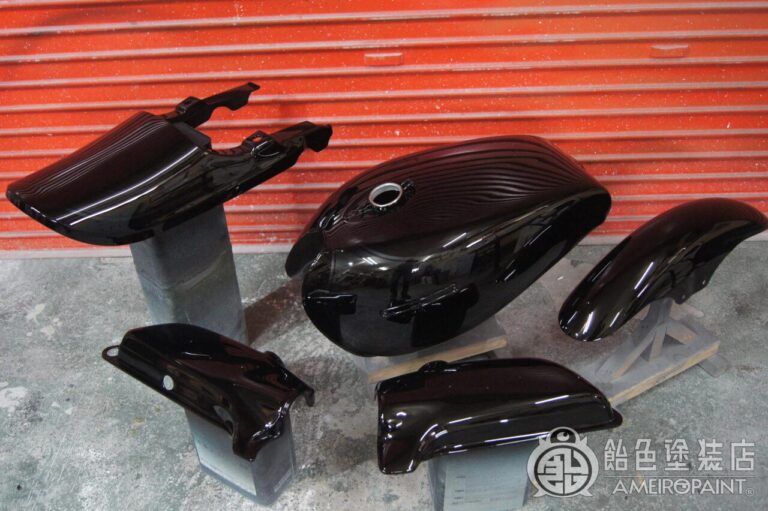 Custom paint the exterior of Z1 on a black fireball.
The side cover and front fender are simply solid black.
The tank and seat cowl contain fireball graphics.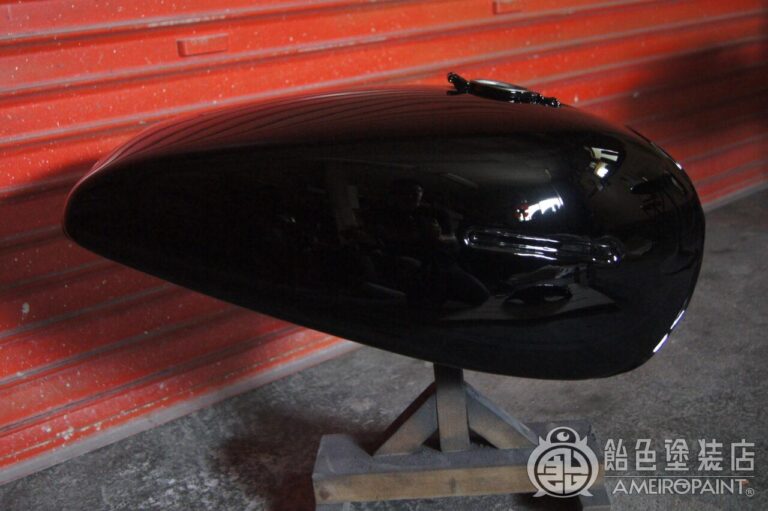 It looks like a black solid black when it is not exposed to light, but ...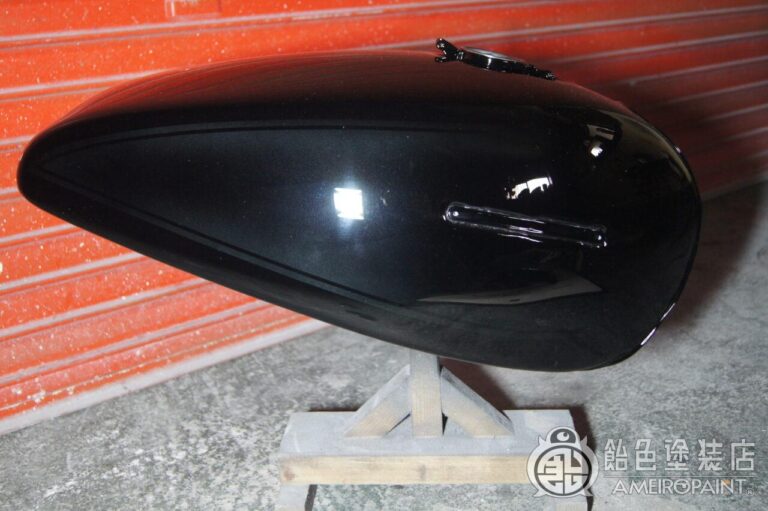 When the light hits, a fireball floats up.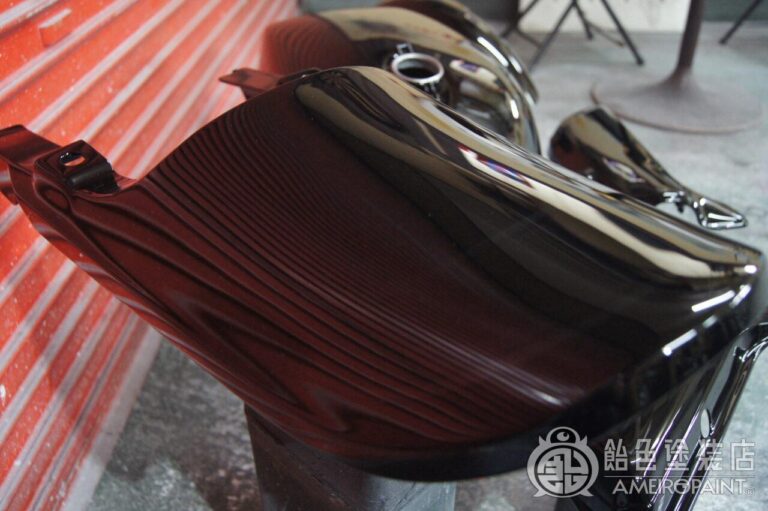 The seat cowl looks just black, but ...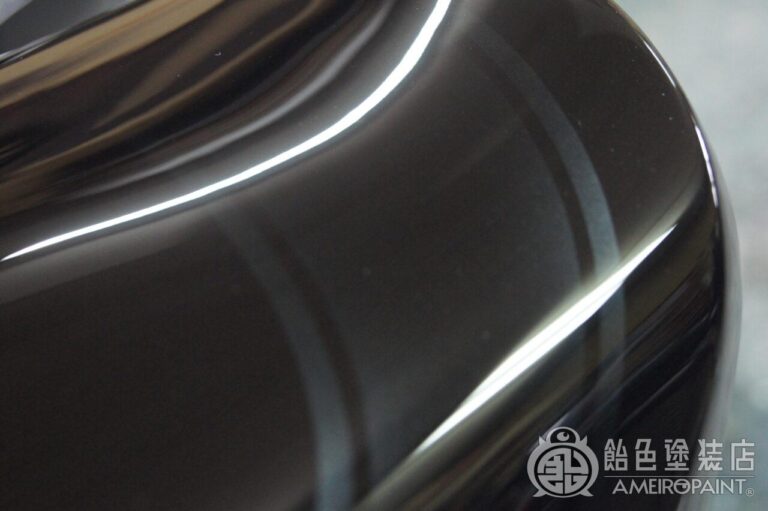 You can see that the graphic is included depending on the amount of light and the viewing angle.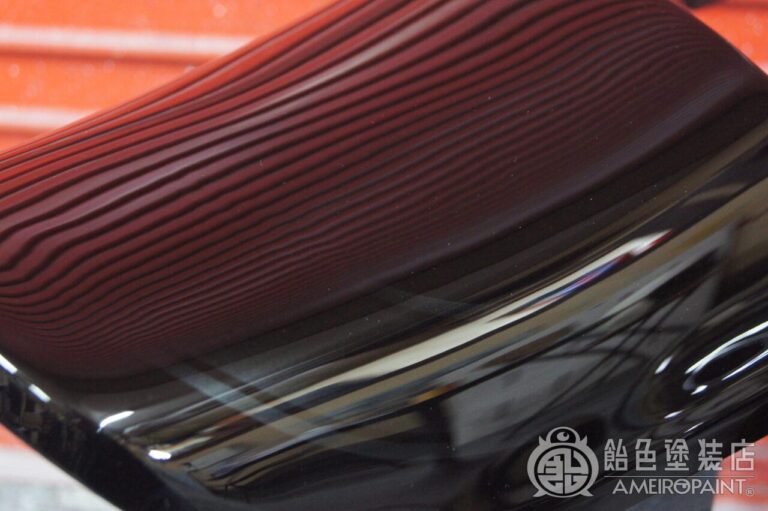 Since it is a ghost paint specification, the graphic seems to disappear.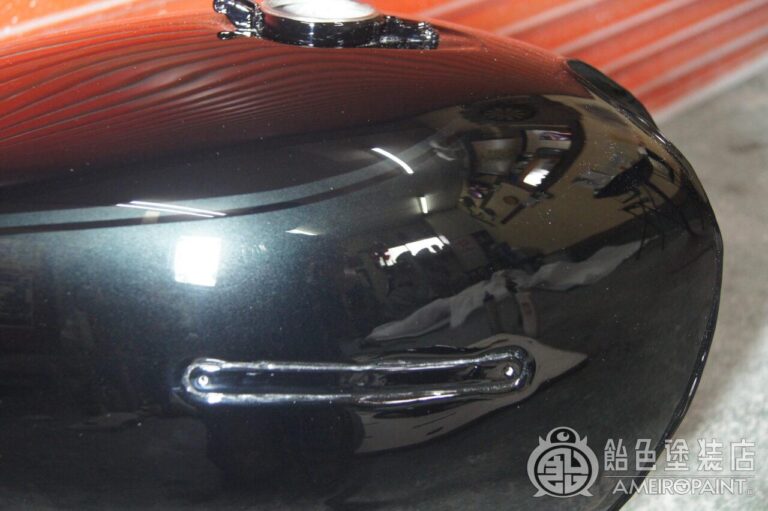 The graphic claims to be exposed to light!
PAINT PROCESS
-Japanese Page-