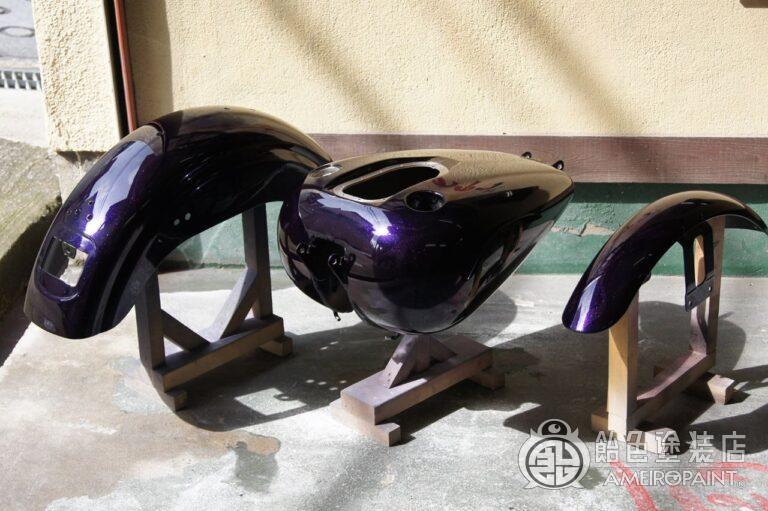 Custom paint Flames to Dyna Lowrider.
The theme was purple flames, not flashy and not plain.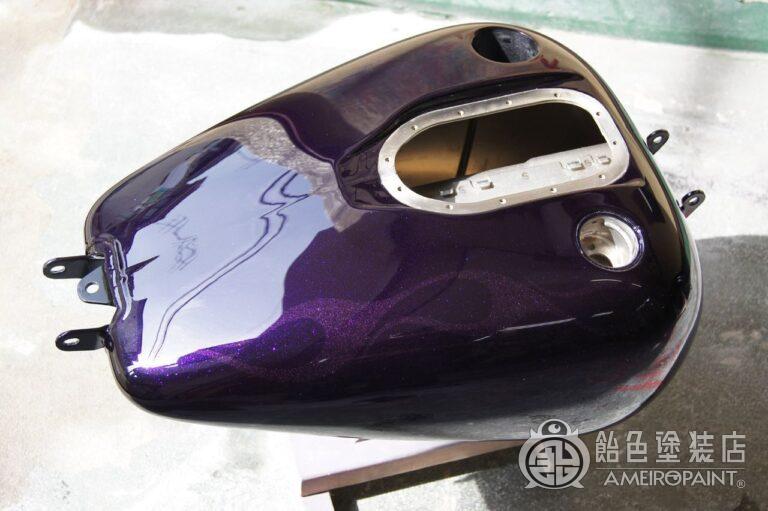 The mini flake base is Burple, and the flames are ultra mini flakes with different particles.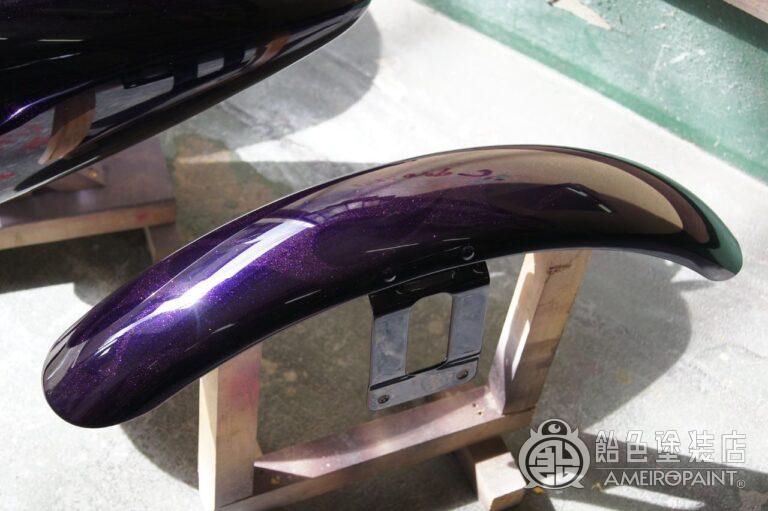 Purple is blown on it.
Burple of mini flakes can be seen from the gap between ultra mini flakes.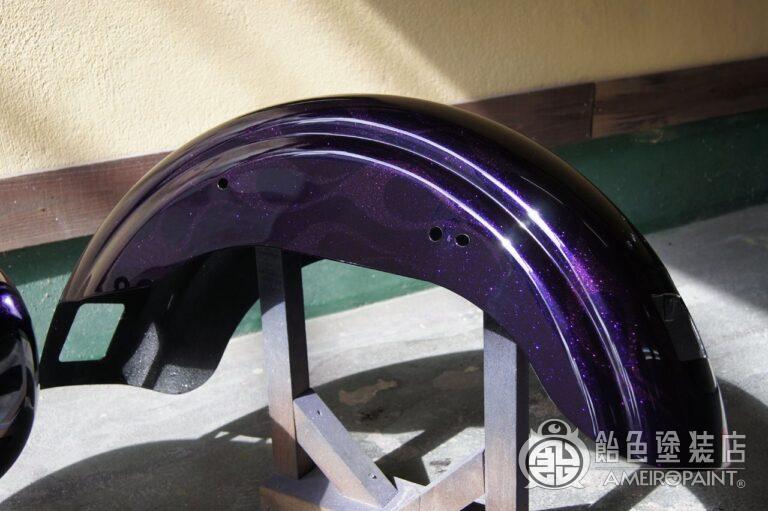 The base color becomes bluish or purplish depending on the amount of light.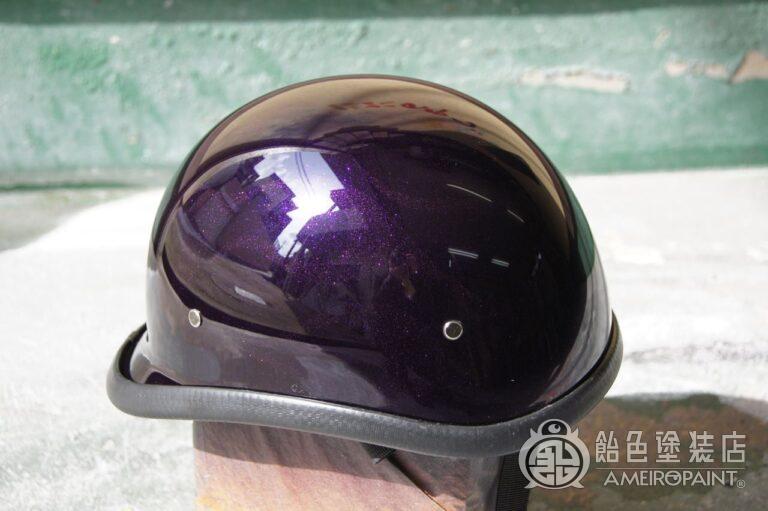 The helmet is also painted as a set.
By replacing the chin strap, the front and back are reversed.
OWNER
HAYASHI
CLIENT
CANDYPAINT
BASE
Solid-Black
Mini-Flake
Ultra-Mini-Flake
PAINT PROCESS
-Japanese Page-