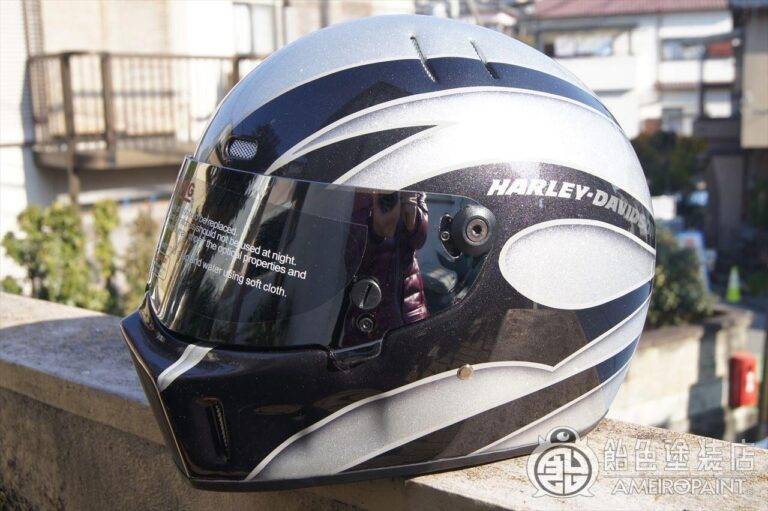 Custom painted CGS full face in CVO Street Glide colors.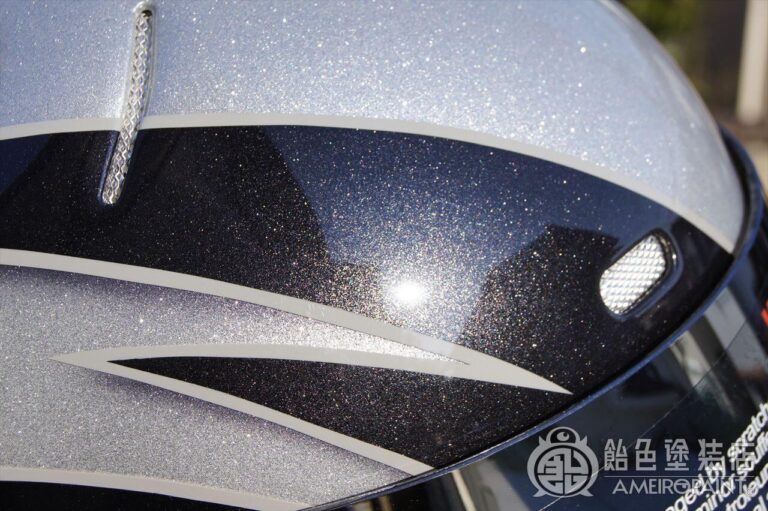 Flames black metallic with a unique shape is expressed in three clear colors.
The pin line is SHO.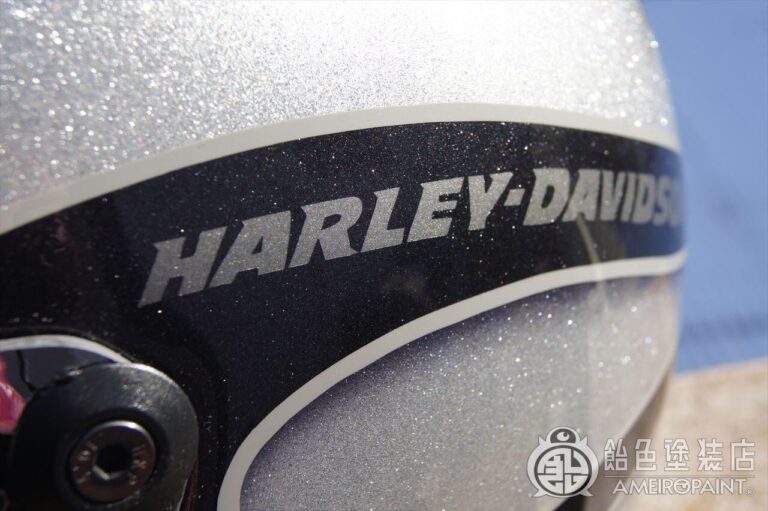 Harley logo on the side.
The size of metallic particles is changed.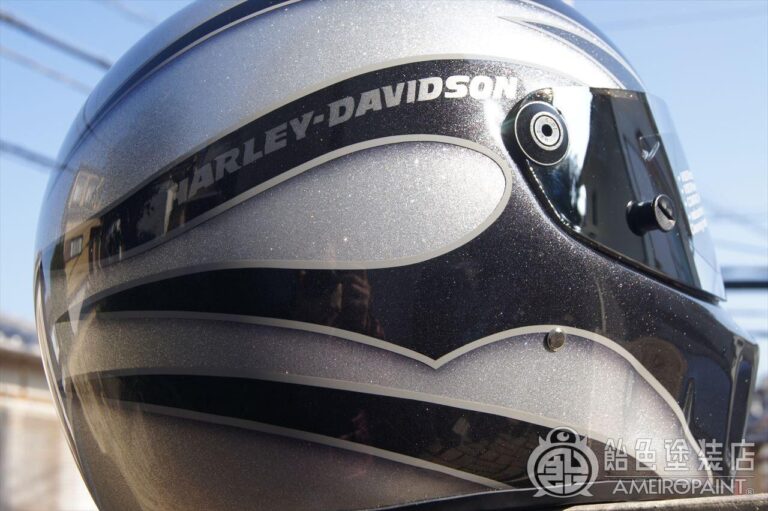 Add shadows to the flames to create a floating image.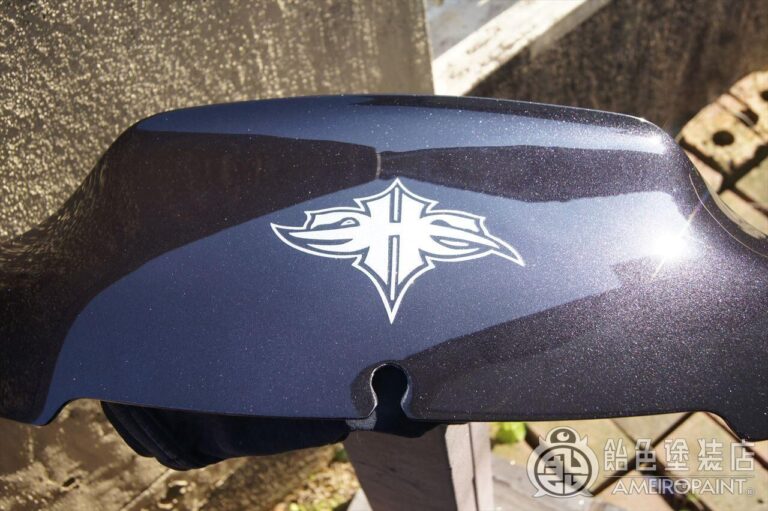 I also painted the cowl screen at the same time.
CUSTOMPAINT CGS Full Face "CVO Street Glide PAINT"
OWNER
TAKAOKA
PAINT
BASE
Metallic
Mini-Flake
Ultra-Mini-Flake
PAINT PROCESS
-Japanese Page-