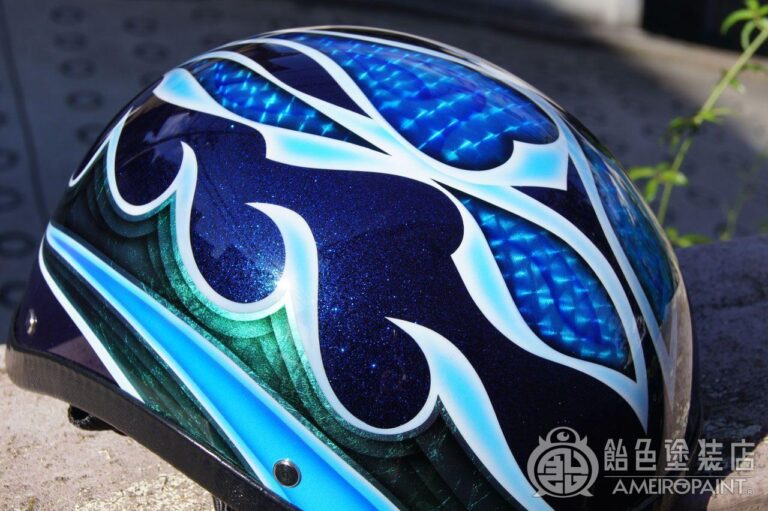 What happens when overlaying the candy color in Silver & Gold Leaf?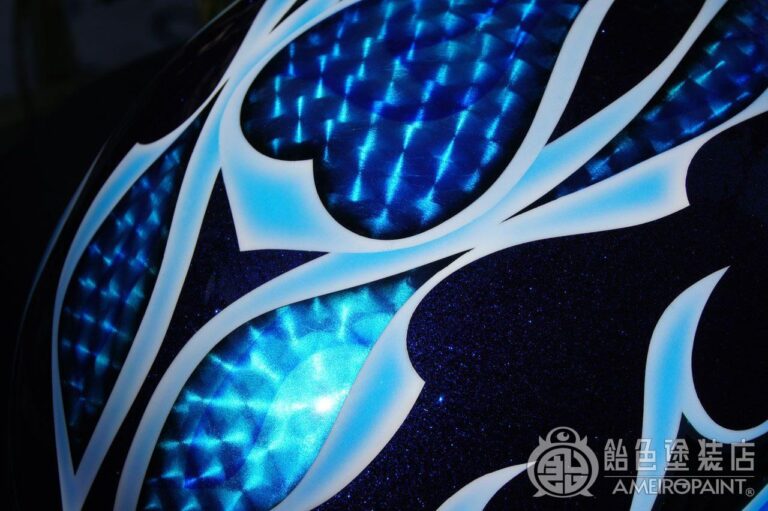 Spinning in silver leaf.
Colored oriental blue, is the beautiful pattern of spinning.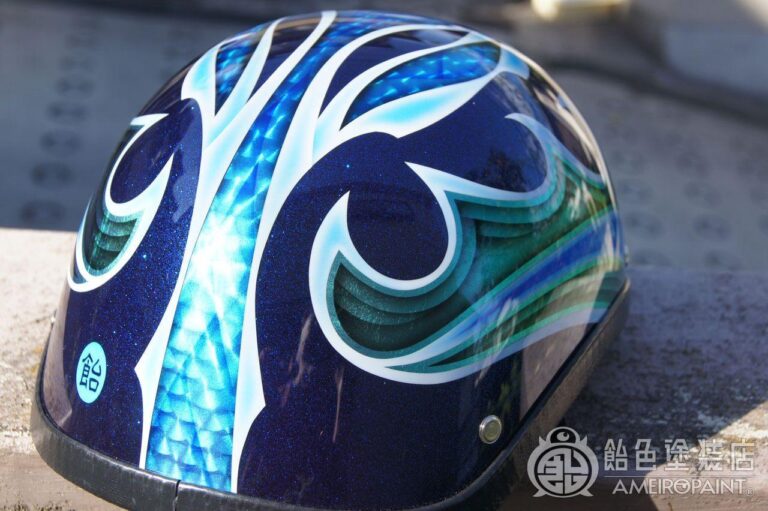 A little hard to understand in the photograph, but the spinning part that contains the graphics in cobalt blue.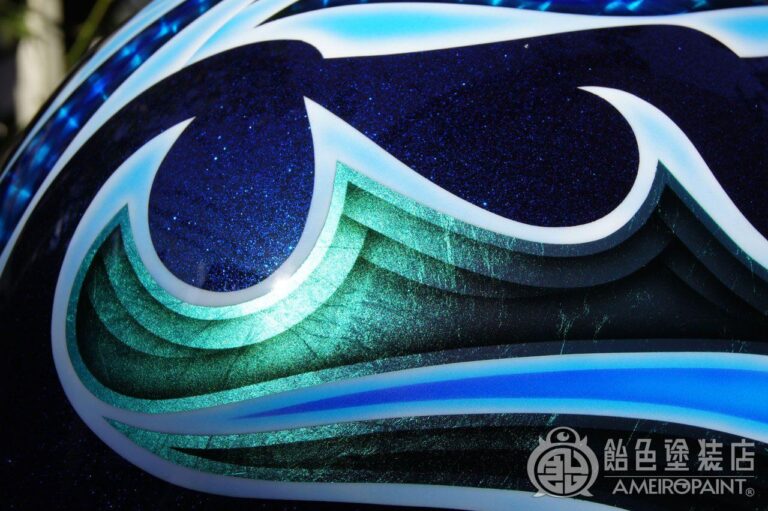 Gold leaf on the side.But are green, silver leaf similarly colored oriental blue.
Green becomes a little bit different color and in the candy.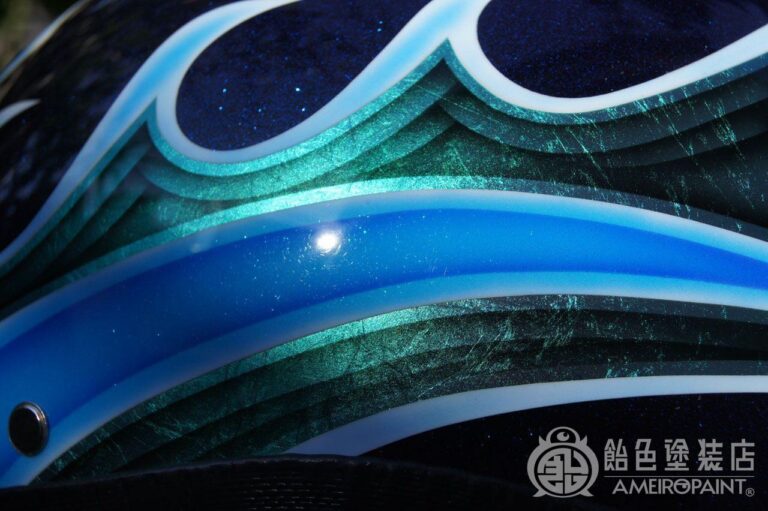 Shining gently because the line that appears in light blue are ice white is blowing in the base.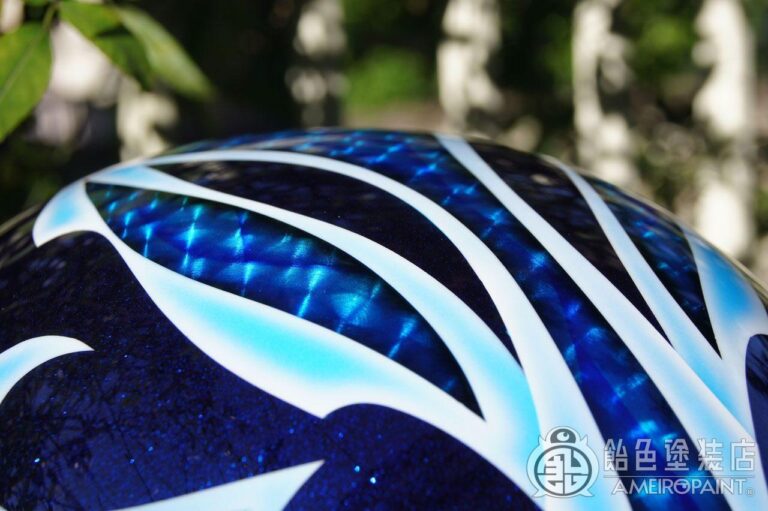 In the base of the material in the same color show in this way a lot of expression.
カスタムペイント ダックテールヘルメット リーフグラフィック
SAMPLE
PAINT
BASE
Solid-Black
Mini-Flake
Silver-Leaf
Gold-Leaf
COLOR
Oriental-Blue
Cobalt-Blue
Smoke
PAINT PROCESS
-Japanese Page-