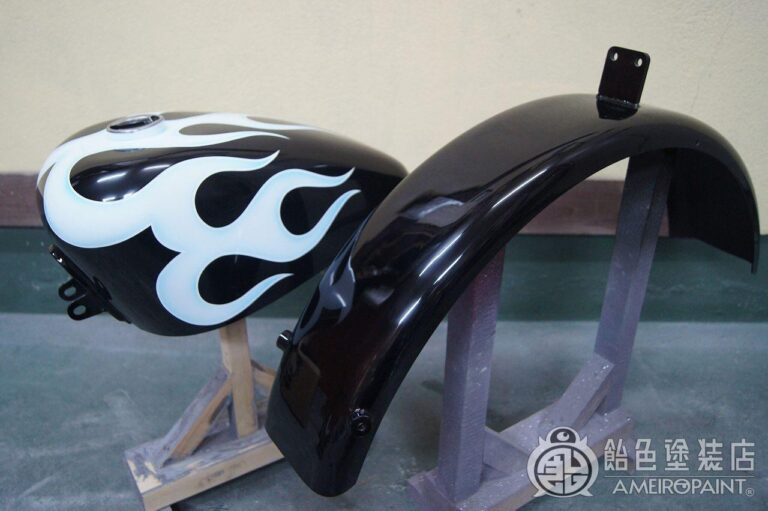 Iron Sportster tank and rear fender.
Painted with the concept of Flames in the 60's.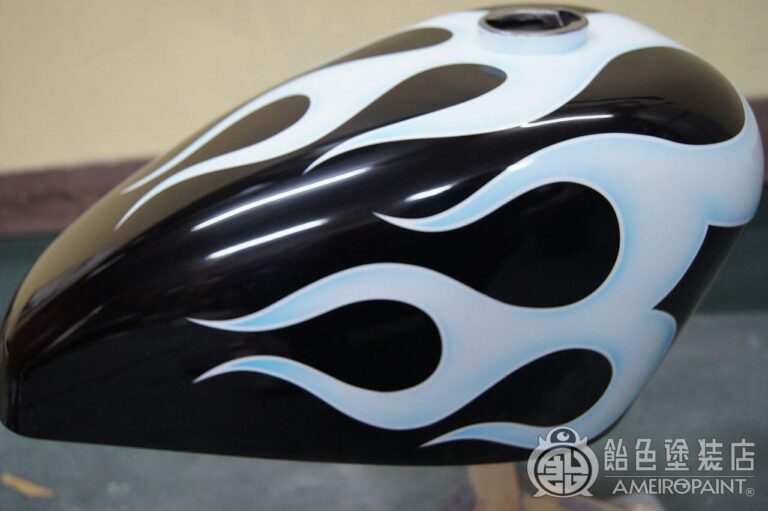 Flames with an old-fashioned design, so I made them short and rounded.
A gradation is added to the flames to give it a sexy look.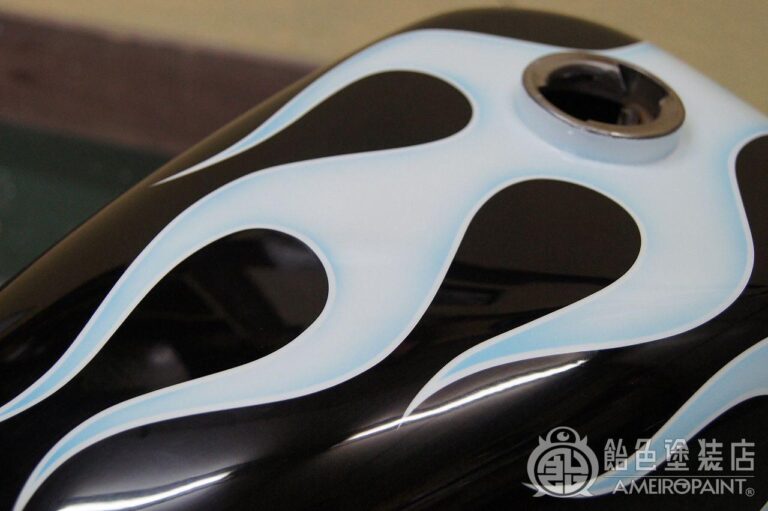 The tank center has a symmetrical design for the production of the 60's.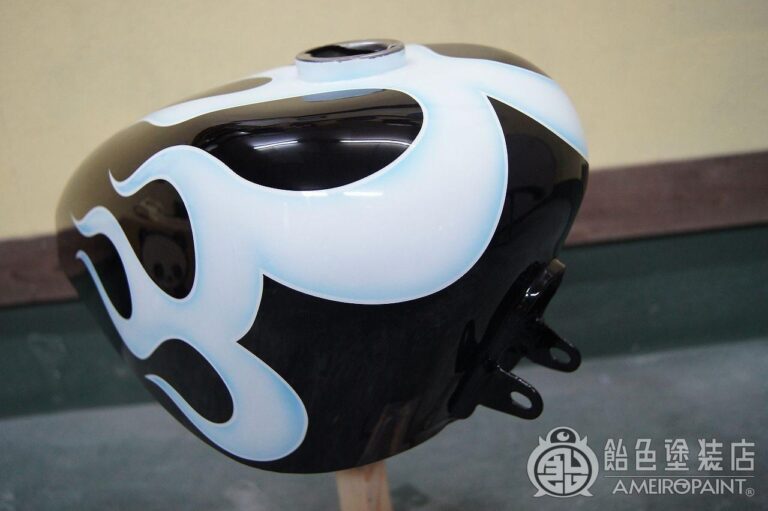 Normally, flames are connected to the front, but since the design was up to me, I played around with it a little.
CLIENT
CANDYPAINT
BASE
Solid-Black
Solid-White
PAINT PROCESS
-Japanese Page-