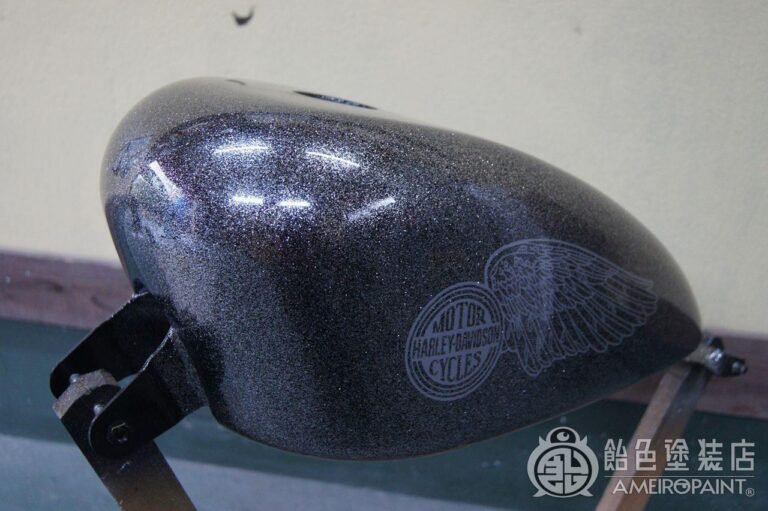 It is flake painting to a king size SportSter tank.
Hard candy chrome flake paint.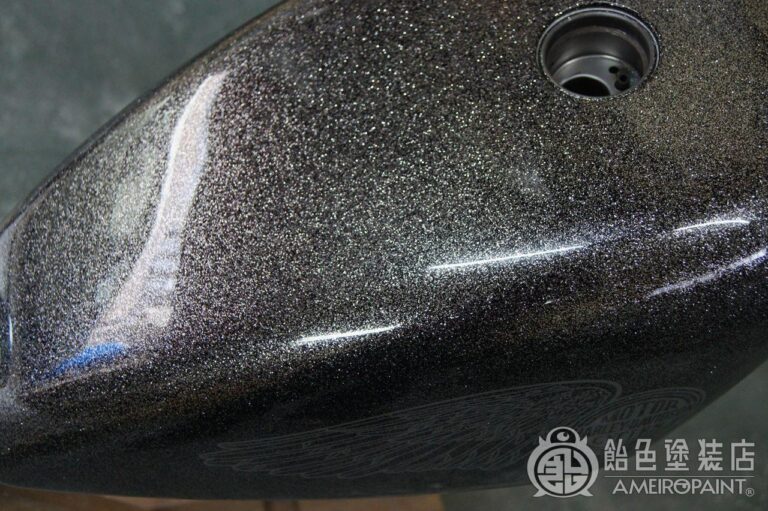 It is a simple paint with no silver flake candy color on a black base.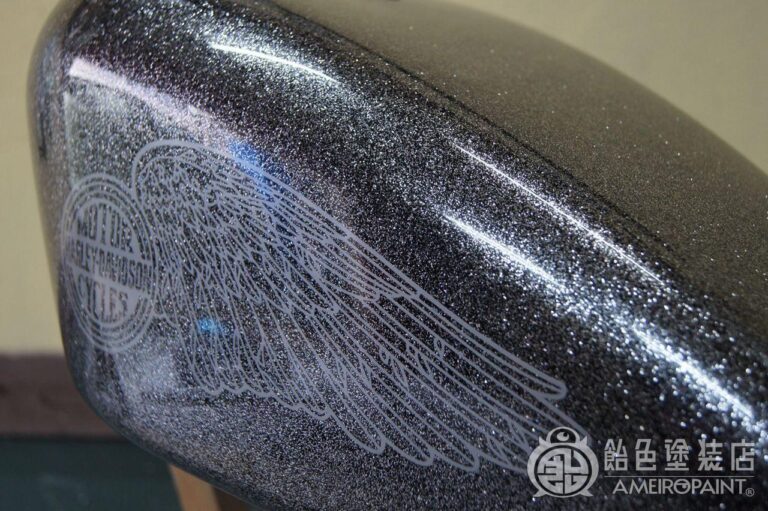 The tank side is clear coated with decals brought in by the owner.
We accept decals that you bring in.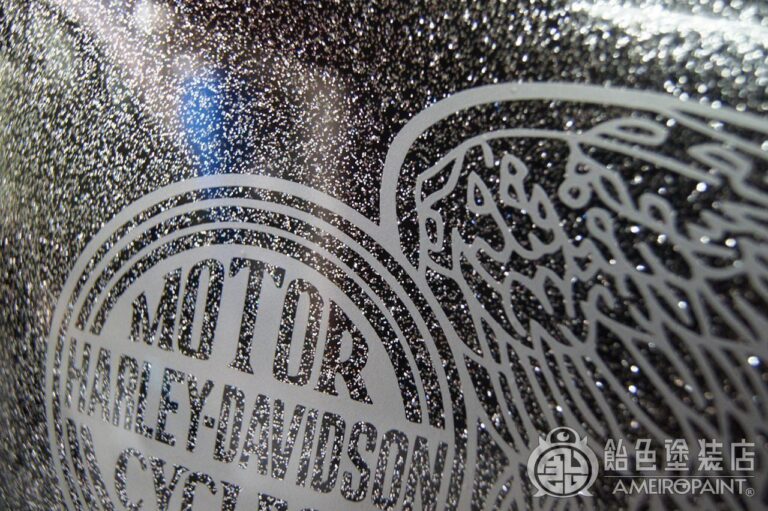 The metallic decal is the same color as silver, but it is moderately asserted.
I sent you a picture after installation.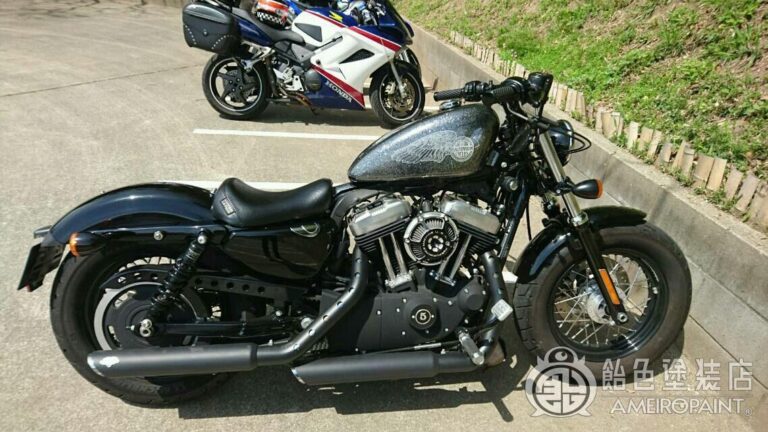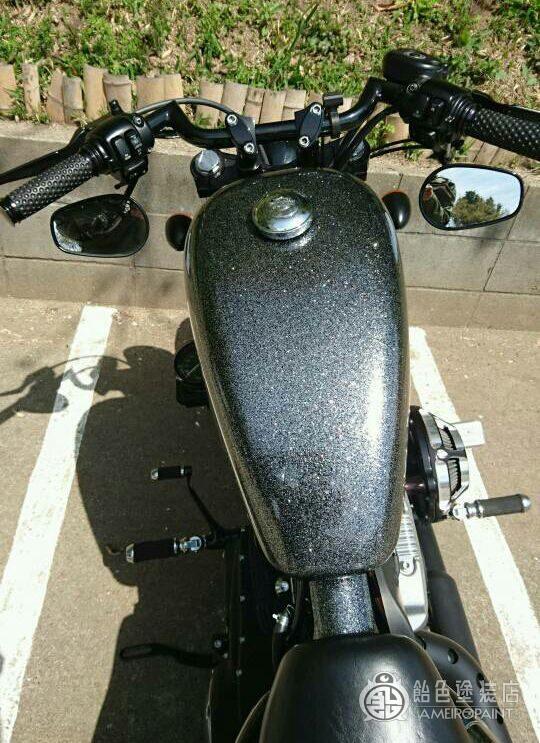 It's a king-sized tank, but I think it's built naturally without feeling out of place.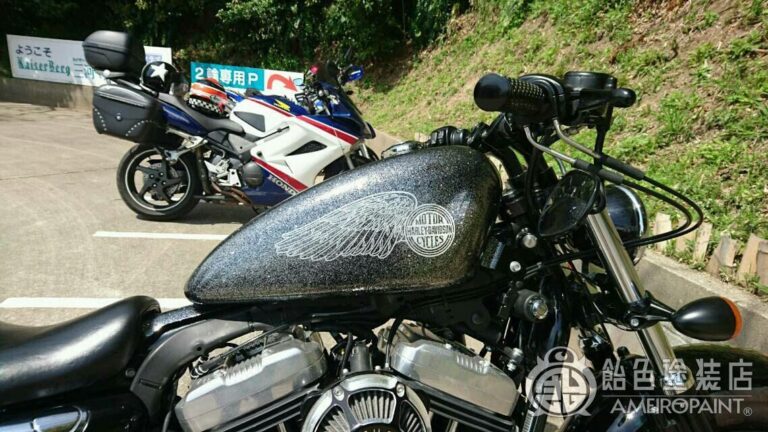 If you like long trips and are worried about gasoline capacity, I think this is a good reference.
OWNER
YAMAMOTO
BASE
Solid-Black
Lil' Surfite Silver
PAINT PROCESS
-Japanese Page-