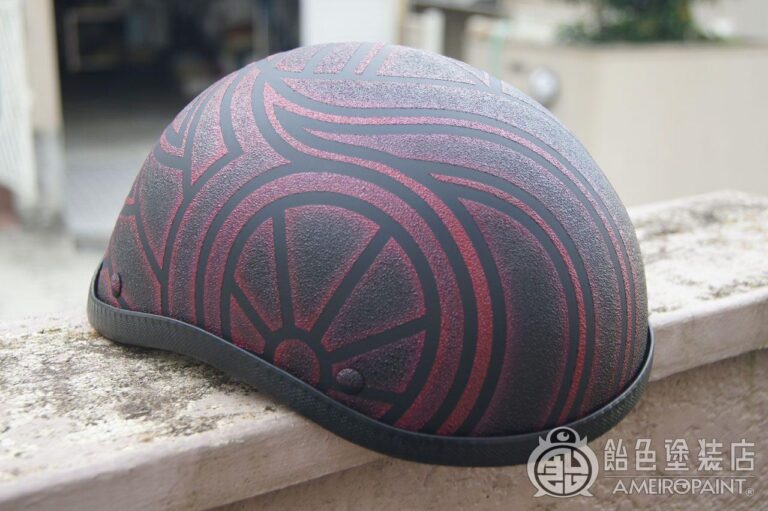 Undercoat on matt black.
I colored it with red.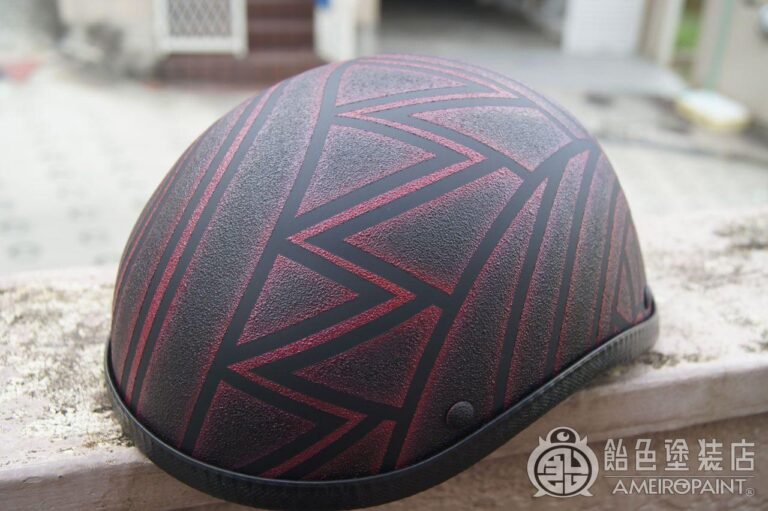 Feel free to design.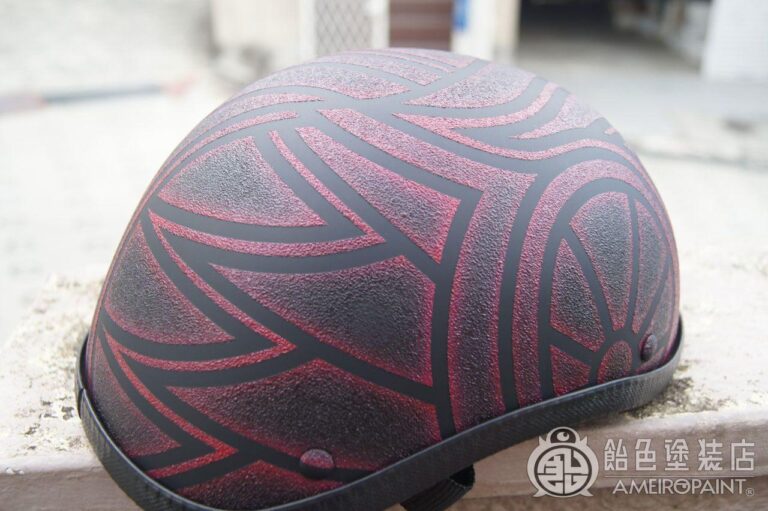 Designed with 5mm line tape.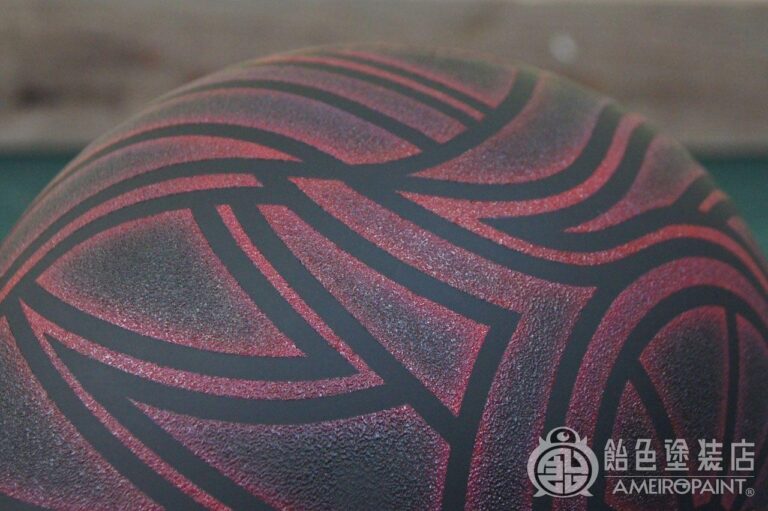 If red is applied directly over the undercoat, the color will not develop well, so gray is sprayed on the undercoat.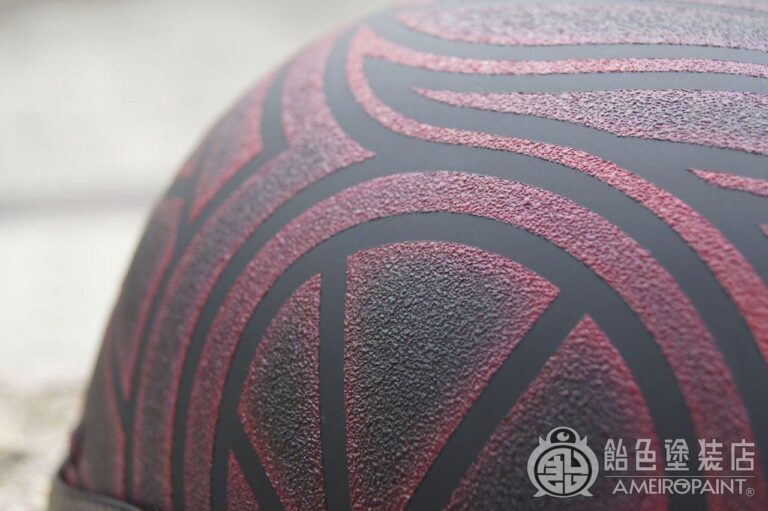 The textured red of the undercoat also brings out the individuality.
カスタムペイント ダックテールヘルメット アンダーコートレッド
PAINT PROCESS
-Japanese Page-