Custom paint that doubles as a refresher for jet helmets of unknown manufacturer.
Paint with different colors of the old paint design.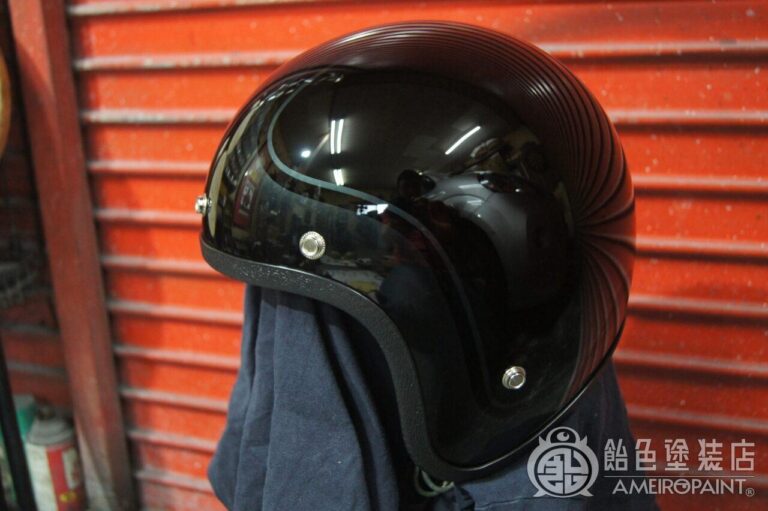 An order from the owner of the KAWASAKI Z1 that I painted last time.
The color is candy black, which is lighter than last time.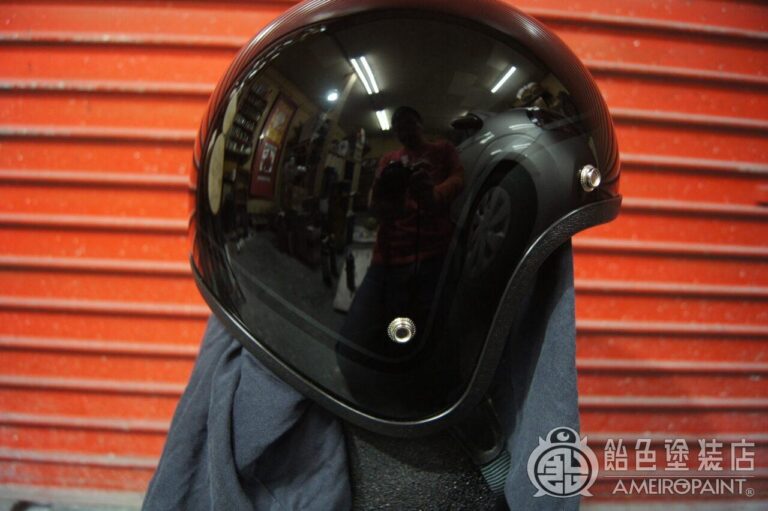 The appearance changes depending on the real pleasure of candy black, the angle and the amount of light.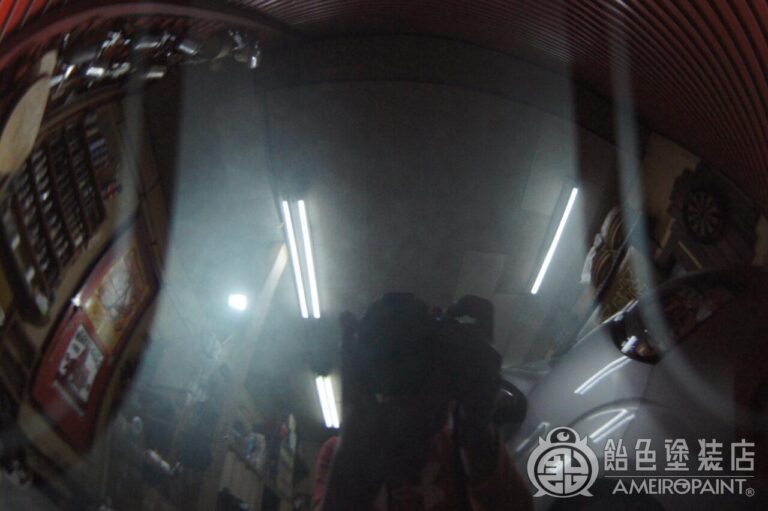 It looks like a simple two-tone paint, but it subtly gradations metallic to give depth to the color.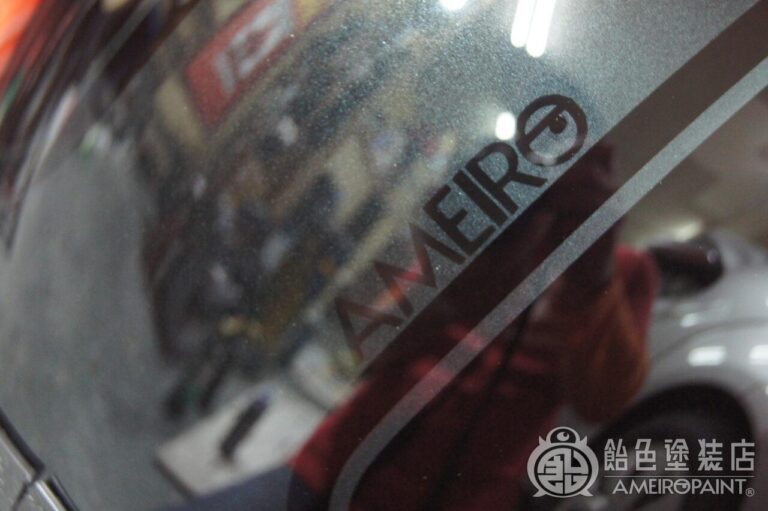 One point because the design is simple.
I secretly signed it.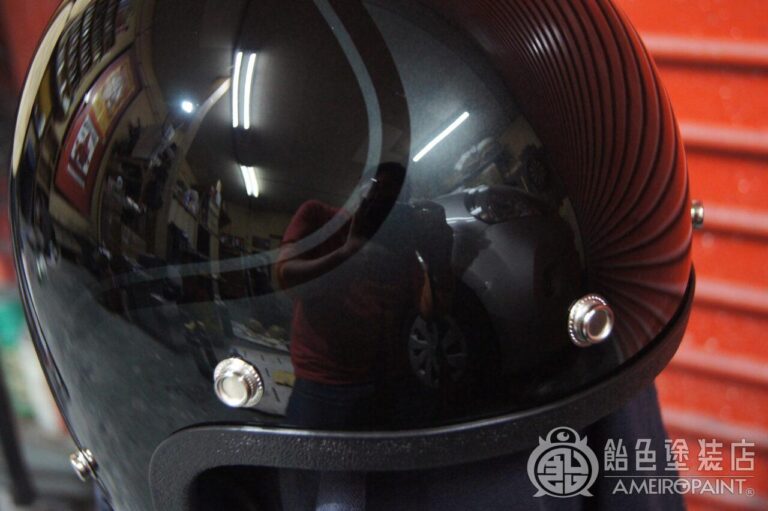 Replace the buttons and rubber edges with new ones.
PAINT PROCESS
-Japanese Page-