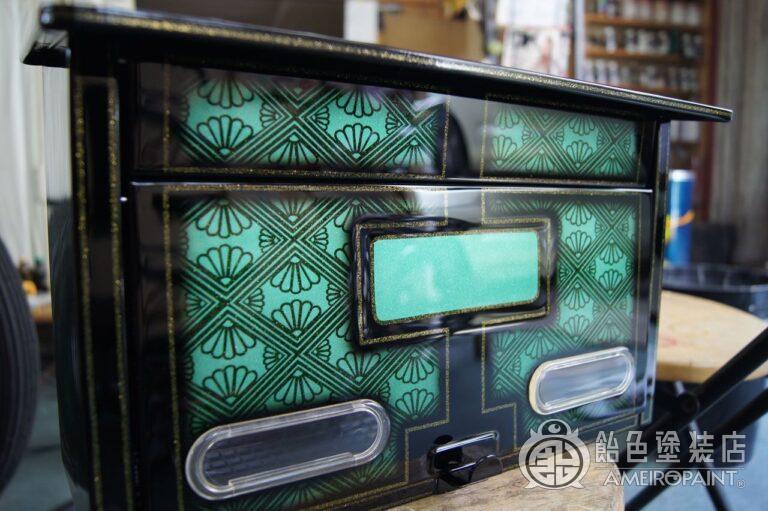 Candy paint a Japanese pattern on a mailbox.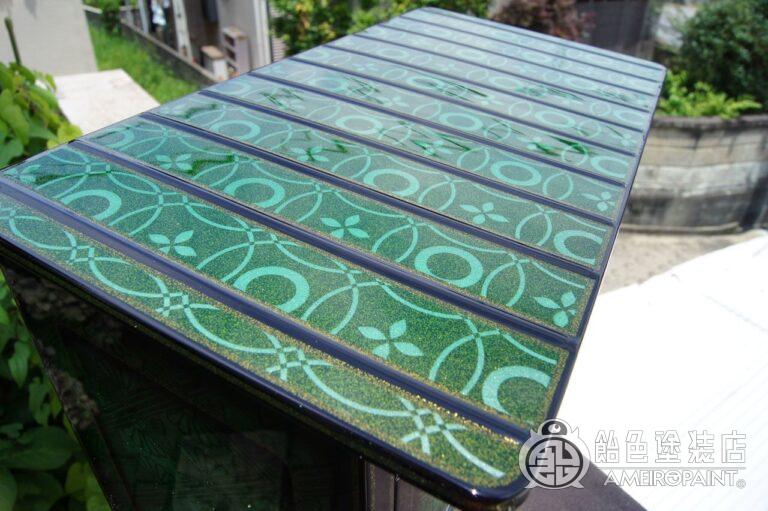 The roof is painted with a different Japanese pattern.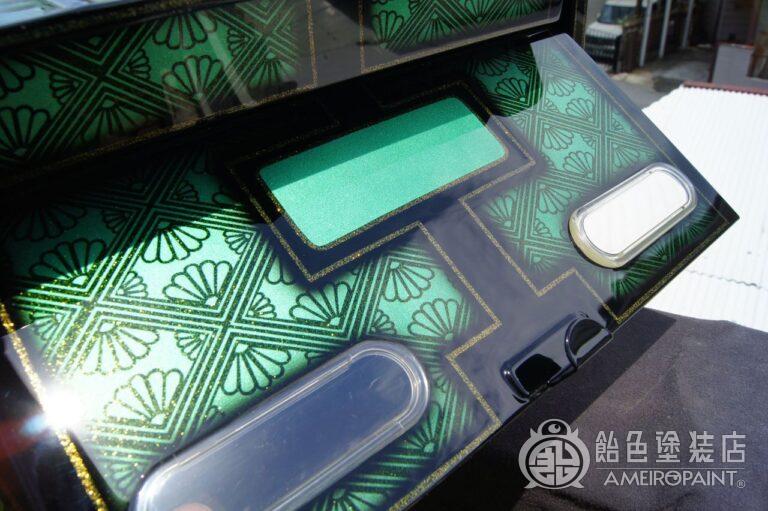 The front and sides have a diamond-shaped Japanese pattern that resembles a fusuma (sliding door).
Because it is a candy flake, it will glaringly claim when it hits the light.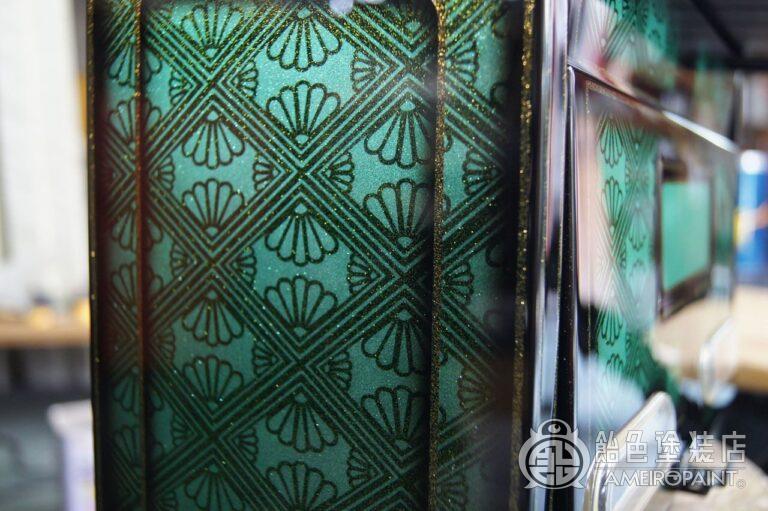 I painted the sides with the image of a fusuma (sliding door) when I opened the fusuma in a playful way.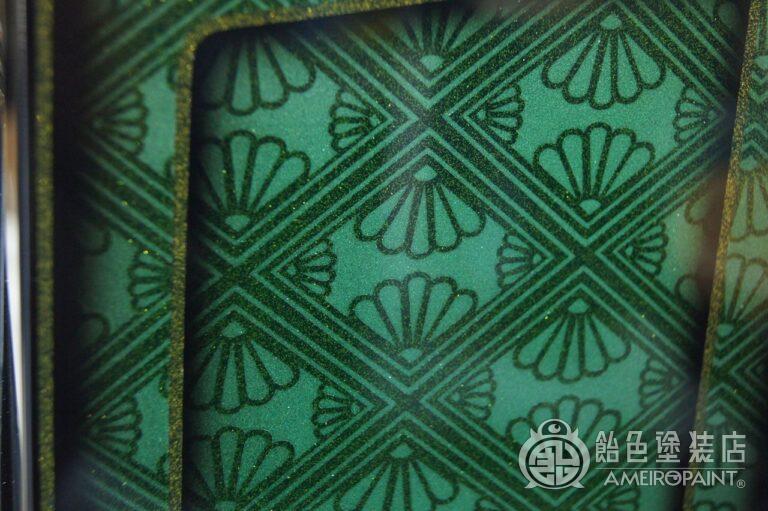 If you look closely, it looks like this Japanese pattern.
SAMPLE
CANDY PAINT
BASE
Solid-Black
Mini-Flake
Metallic
COLOR
Pagan-Gold
Organic-Green
PAINT PROCESS
-Japanese Page-