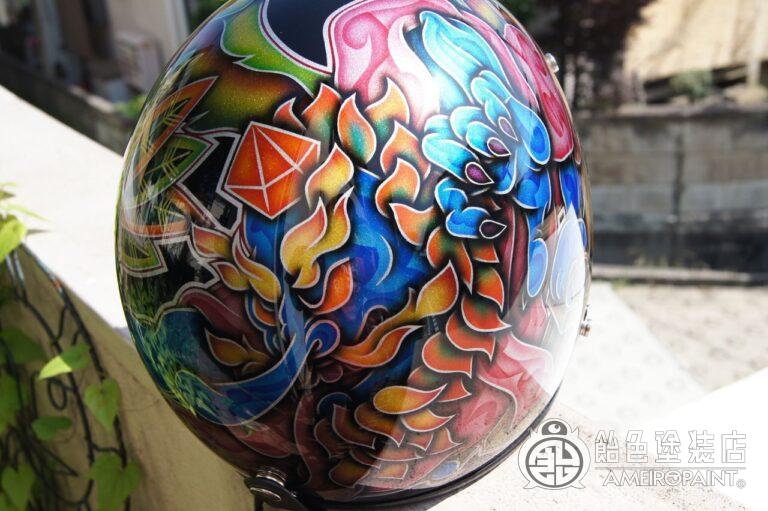 The theme is 'Tengu'
The sample produced for 'CUSTOMPAINT HEAVEN'.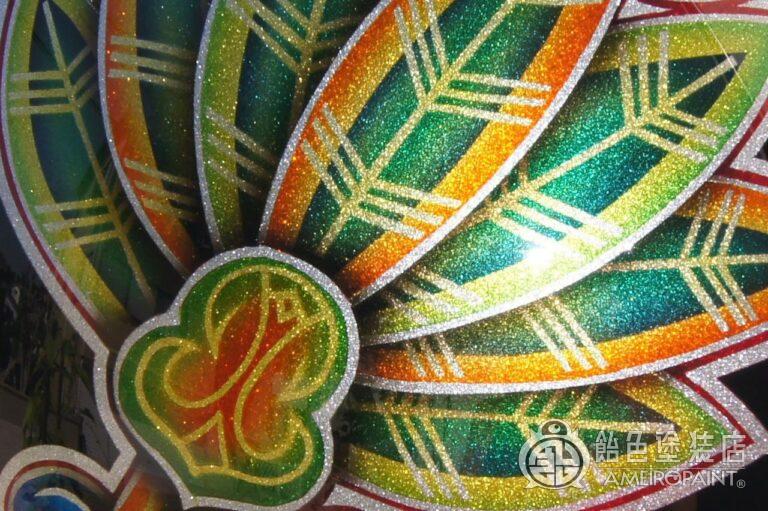 Fan and feathers candy paint the yellow in the main.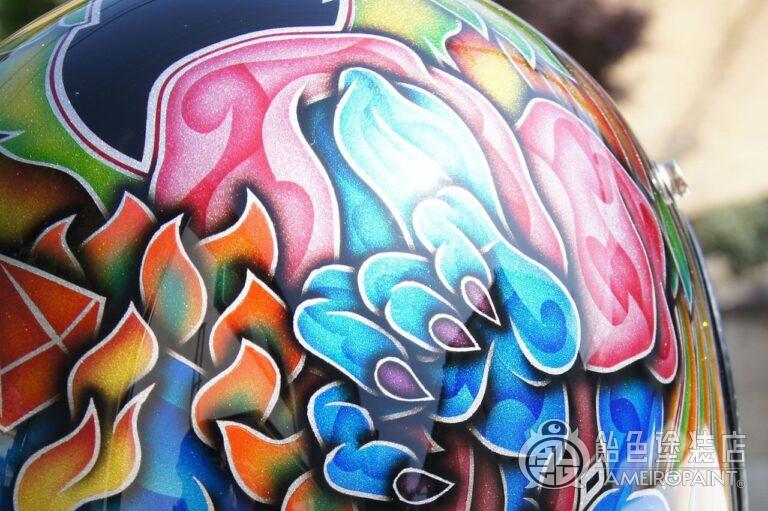 The arms and face shade blue in two colors.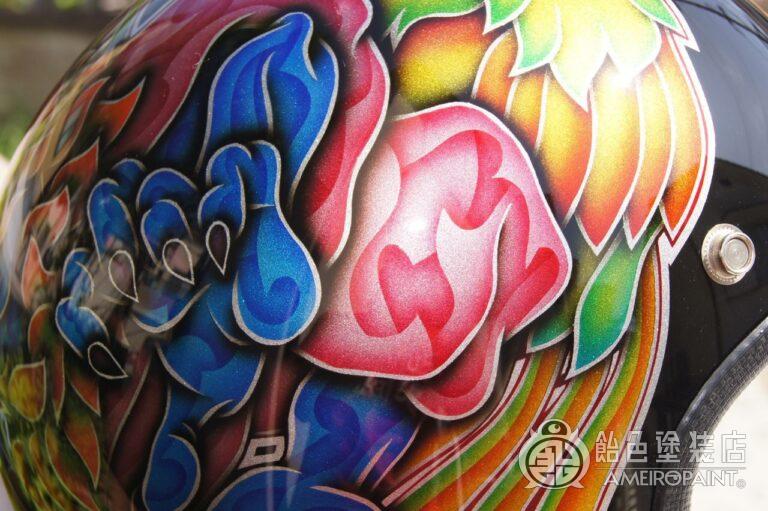 Clothes are given the shade just depth the color of candy.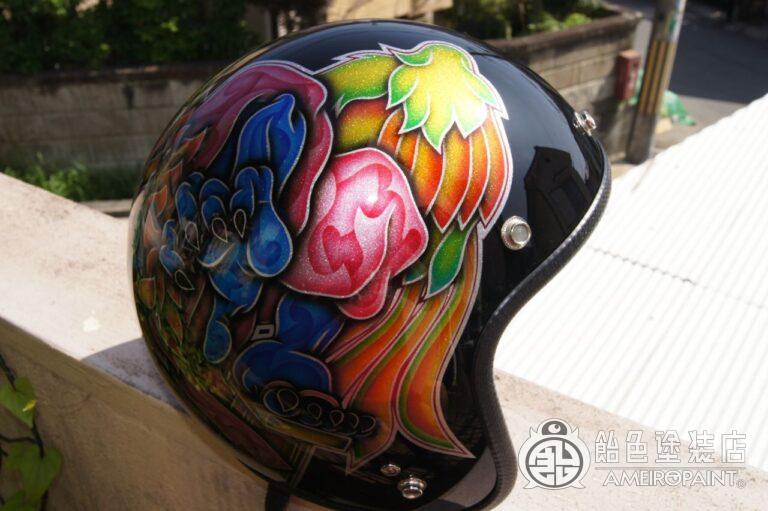 Right side of the wings and yellow clothes of red.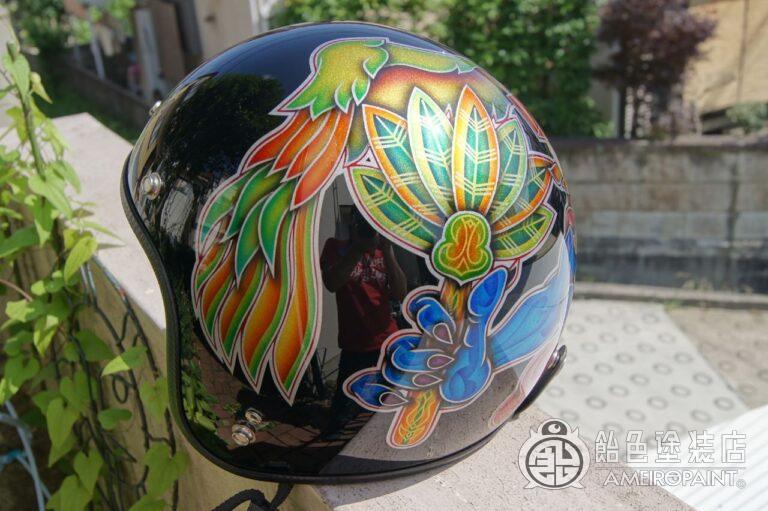 Left side is changed for the impression that you saw in the left and right of the yellow and arms of feather and fan Blue.
CUSTOMPAINT JET-HELMET Tengu カスタムペイント ジェットヘルメット 天狗
And it is listed in the following technical books.
CUSTOMPAINT HEAVEN
"custom paint Haven technique & Gallery"
The latest technology and works of custom painting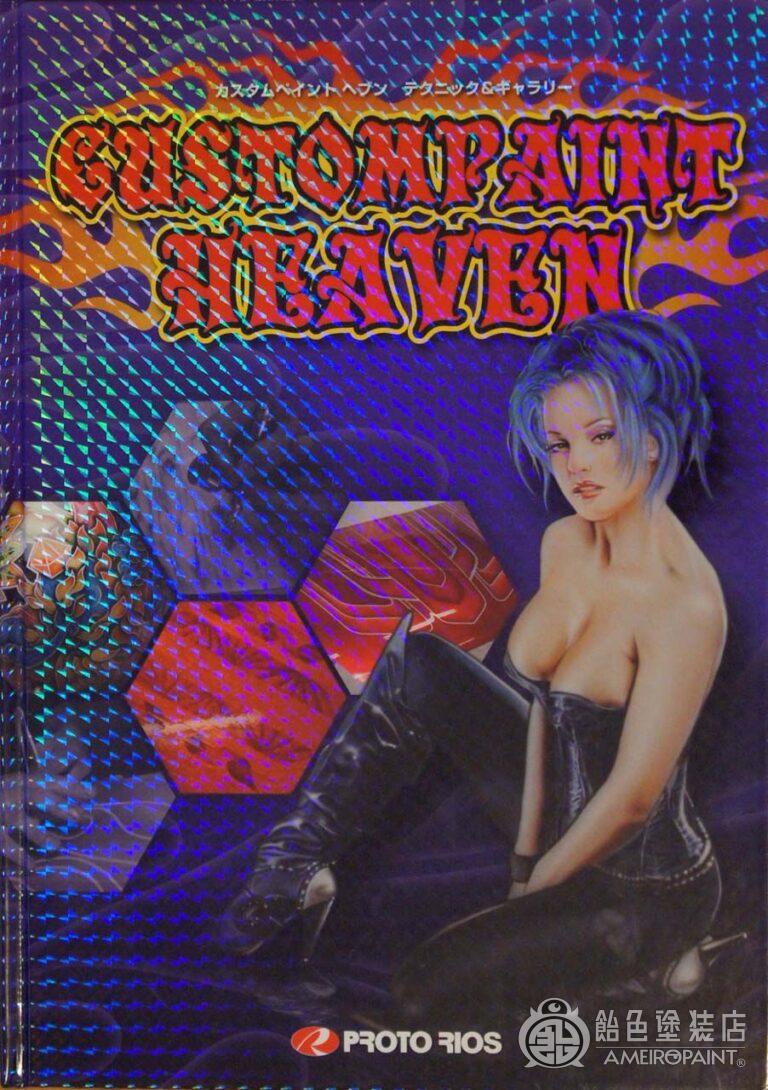 18 well-known custom painters from all over Japan show off complex design patterns and creative airbrush art.
This is an easy-to-understand book on custom painting techniques with a large number of photographs.
SAMPLE
CANDYPAINT
BASE
Metallic
Mini-Flake
Solid-Black
COLOR
Brandywine
Cobalt-Blue
Oriental-Blue
Wild-Cherry
Apple-Red
Tangerine
Pagan-Gold
Persimmon
Purple
Smoke