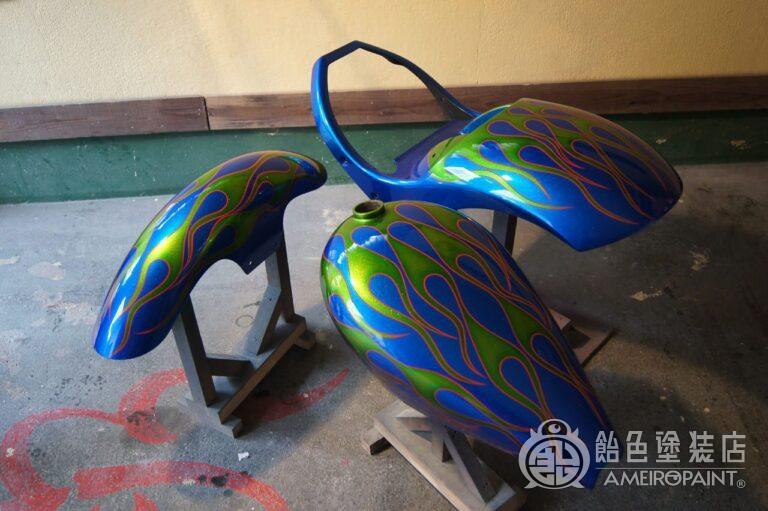 Just like West Coast Choppers! An order called.
Is the actual color like this while looking at the photo collection? Flames design paint while thinking.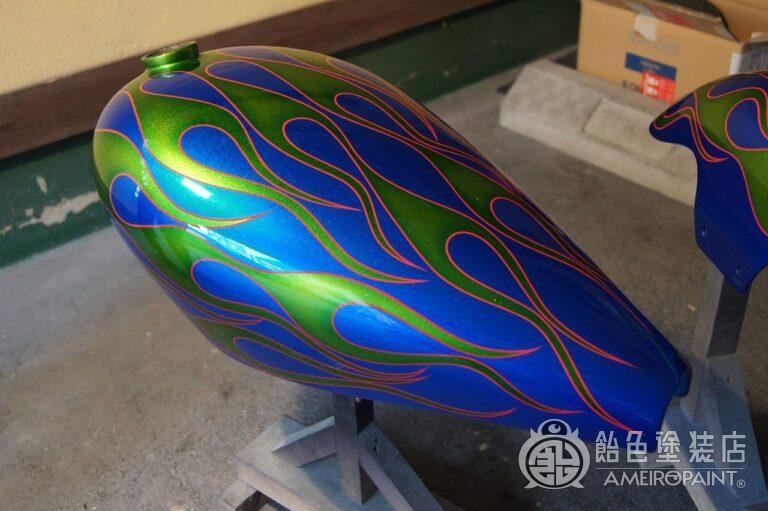 West Coast Choppers tank.
The back of the tank is processed for injection.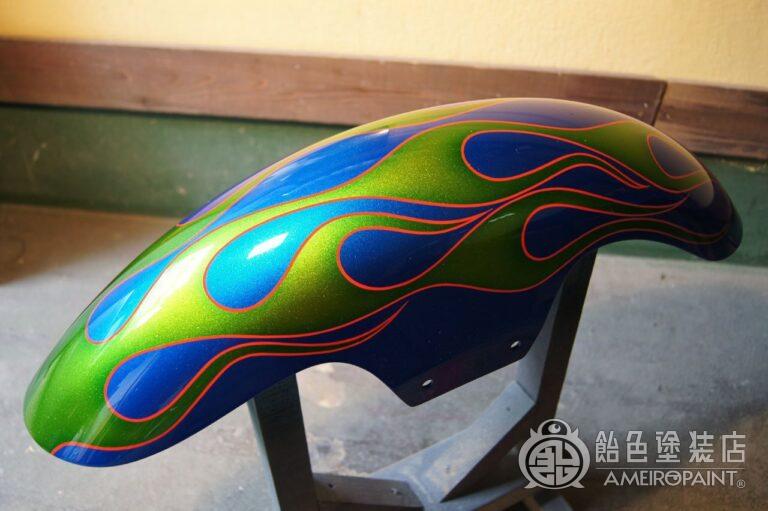 Custom front fender made of resin.
For the blue part, I used two colors of candy blue, depending on the amount of light, to make it light blue or dark blue.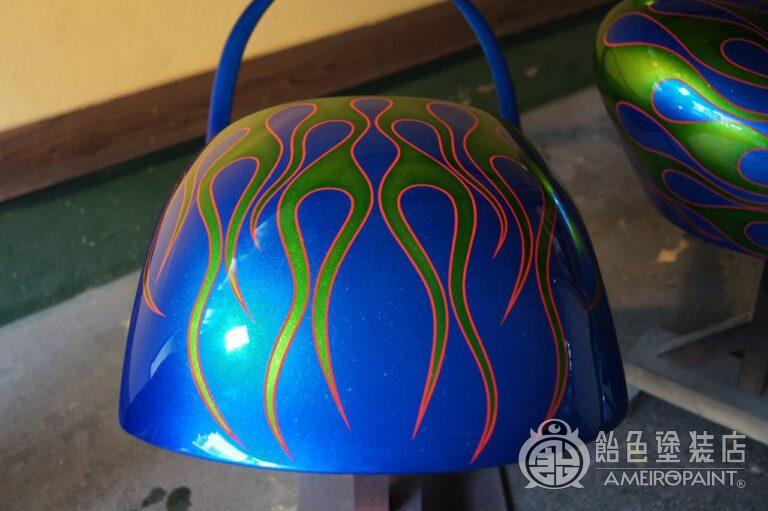 The powerful rear fender is said to be equipped with 300 tires.
CLIENT
CANDYPAINT
COLOR
Oriental-Blue
Cobalt-Blue
Organic-Green
Pagan-Gold
PINLINE
Continental pinstriping
PAINT PROCESS
-Japanese Page-