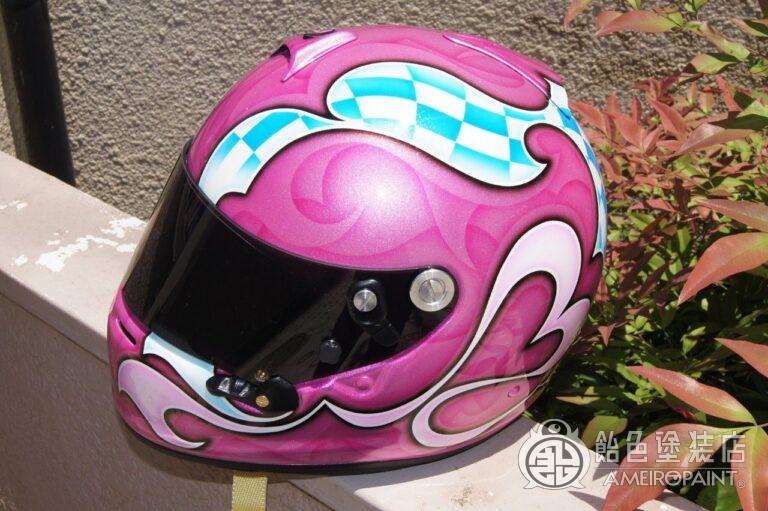 Female racer Order from Eri Okamura.
Pink Heart Checkered Flag is the subject.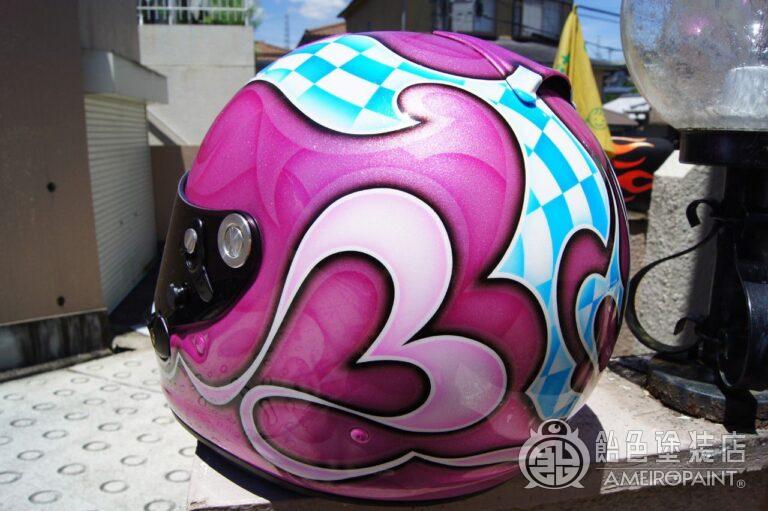 Heart adds almost arrange not to impair team color....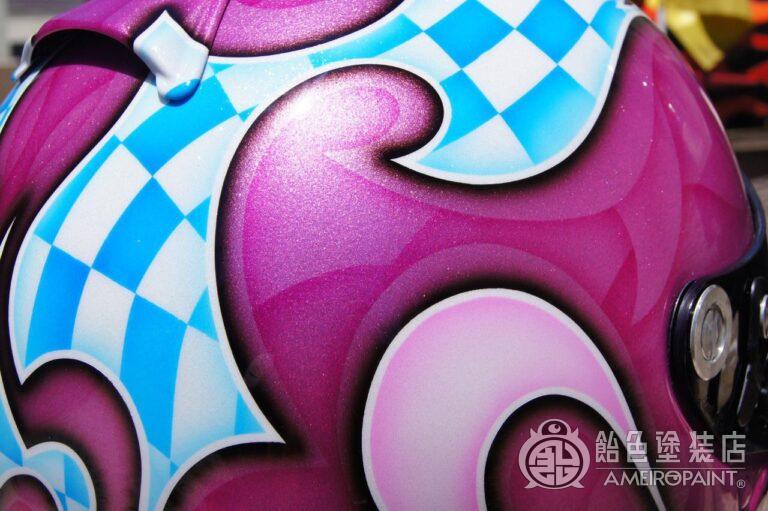 The checkered flag is blue and light blue to match the uniform.
Like a heart, the edge is gradated in black with an image emerging.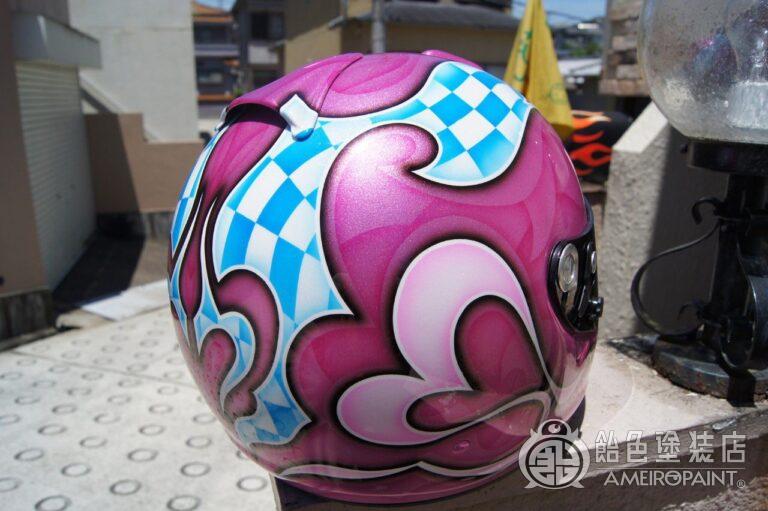 It is bilaterally symmetrical but it is nearly symmetrical because it draws lines by hand.
It is the taste of paint.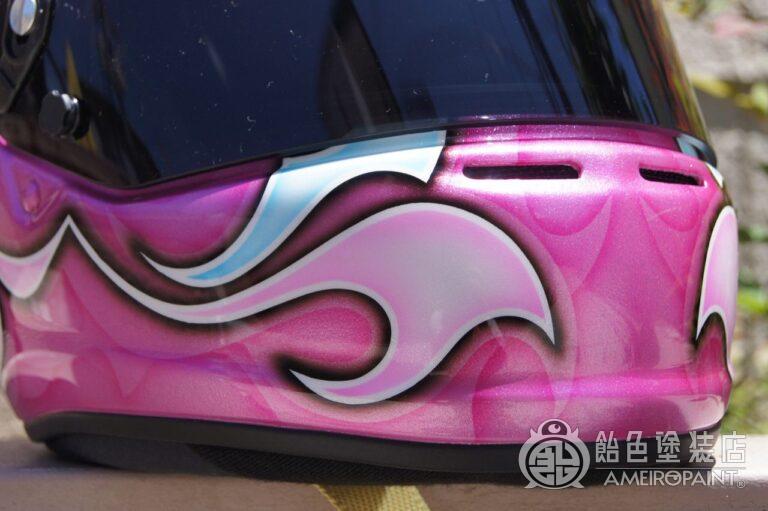 Base pink is metallic, graphic with mini flakes in candy red.
Heart and checkered flag are solid white, ice pearl.
Pastel color finishes thinly overlapping candy colors.
OWNER
CANDYPAINT
BASE
Metallic
Mini-Flake
Solid-White
Ice-White
COLOR
Pink
Brandywine
Oriental-Blue
Smoke
PAINT PROCESS
-Japanese Page-