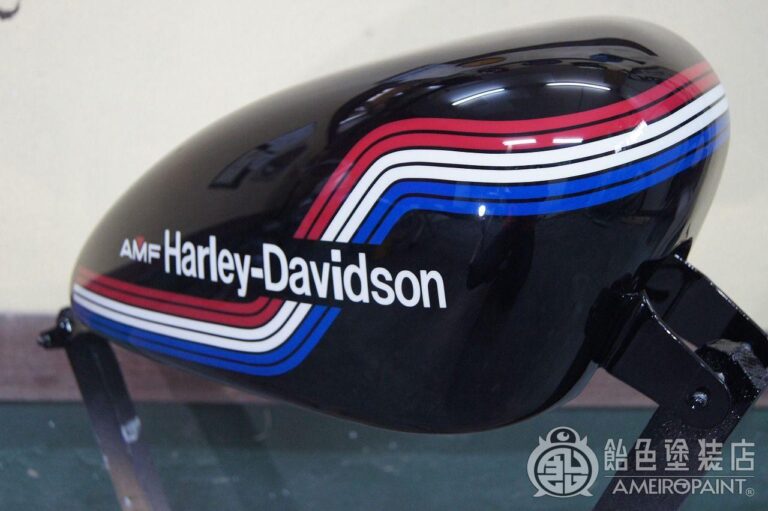 It is a custom paint of the rainbow line on the SportSter tank.
It is a three-color rainbow of red, white and blue.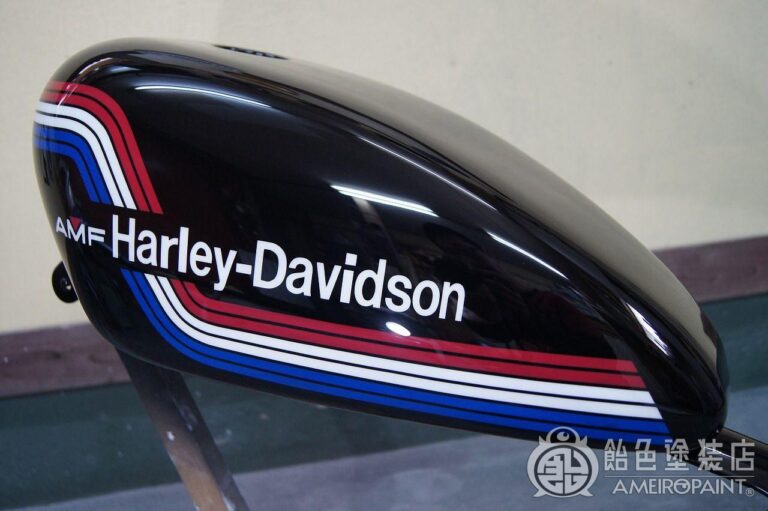 If the primary color is white, it will look cheap compared to black.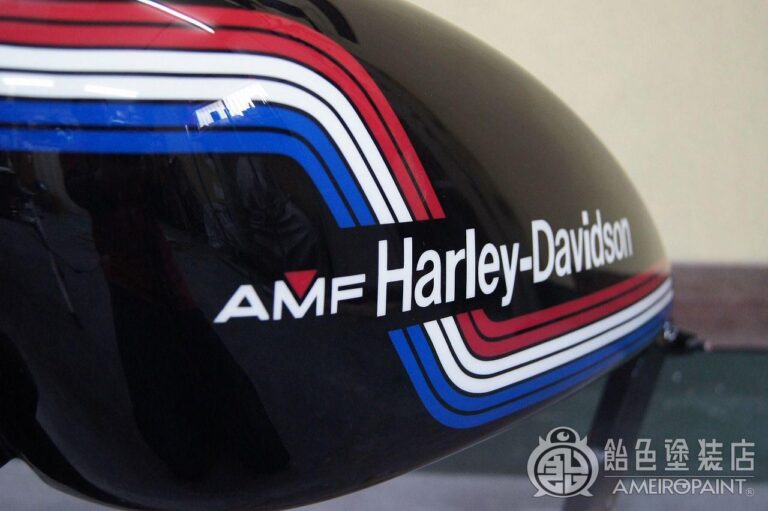 White becomes natural white by muddying the primary color.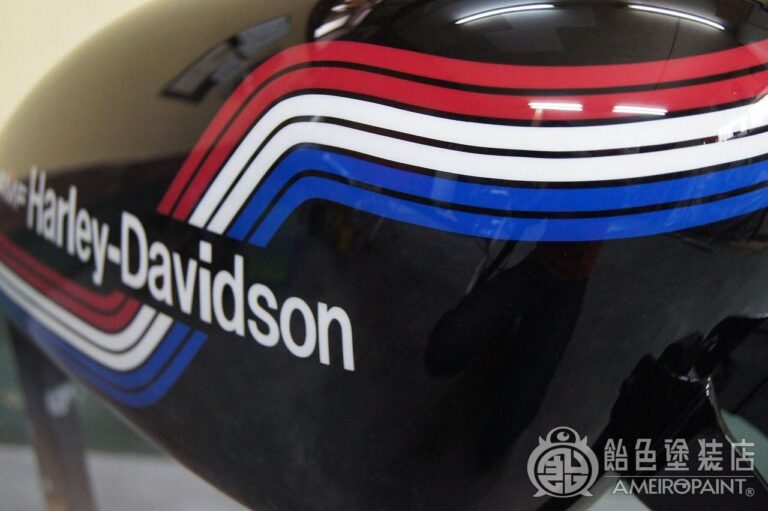 Red and blue are similarly muddy.
OWNER
FUKUSHIMA
PAINT
COLOR
Solid-White
Solid-Red
Solid-Blue