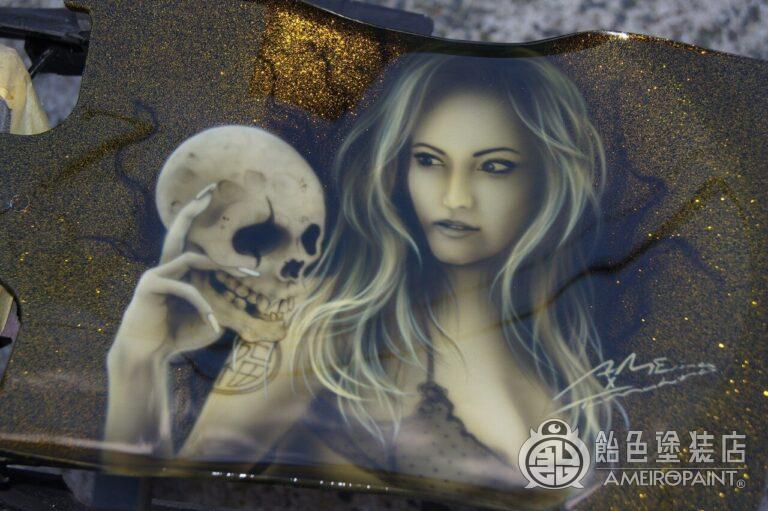 Collaboration paint with AIRBRUSH TOMOHIRO.
Our shop is in charge of the base color and paints on maniac parts.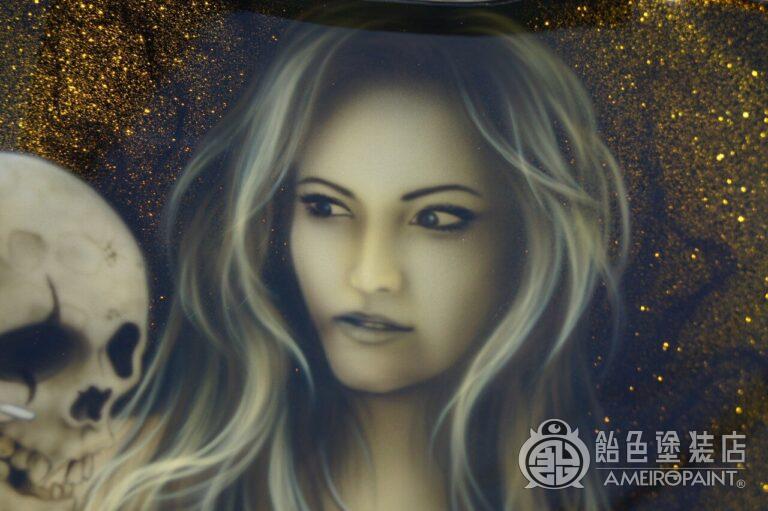 The theme is Erotic Older Sister.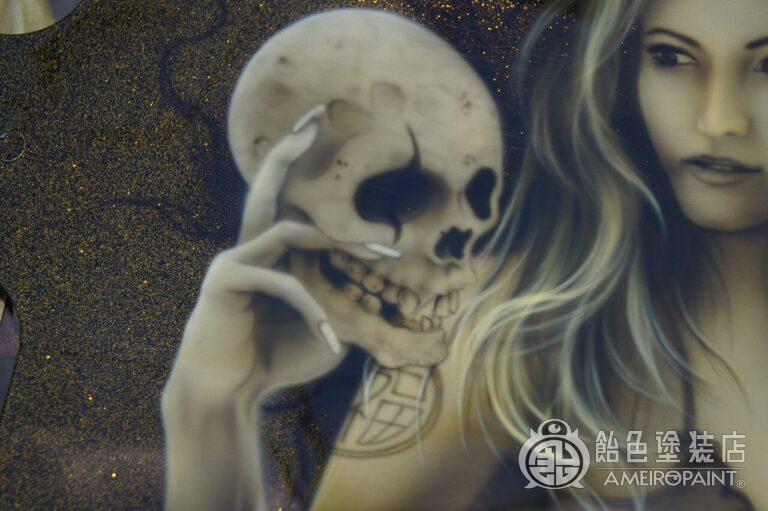 One letter from the owner's last name on the erotic older sister's shoulder.
It is a sign of love for the owner ♪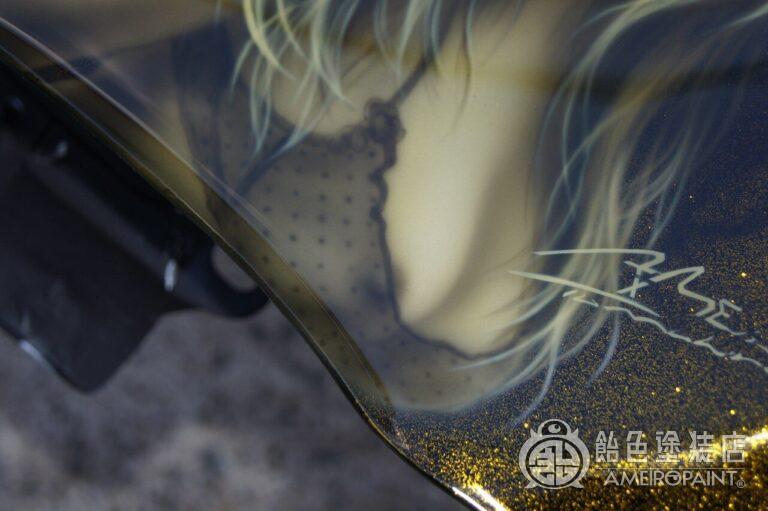 See through rather than slightly visible.
According to TOMOHIRO, this is what eroticism means.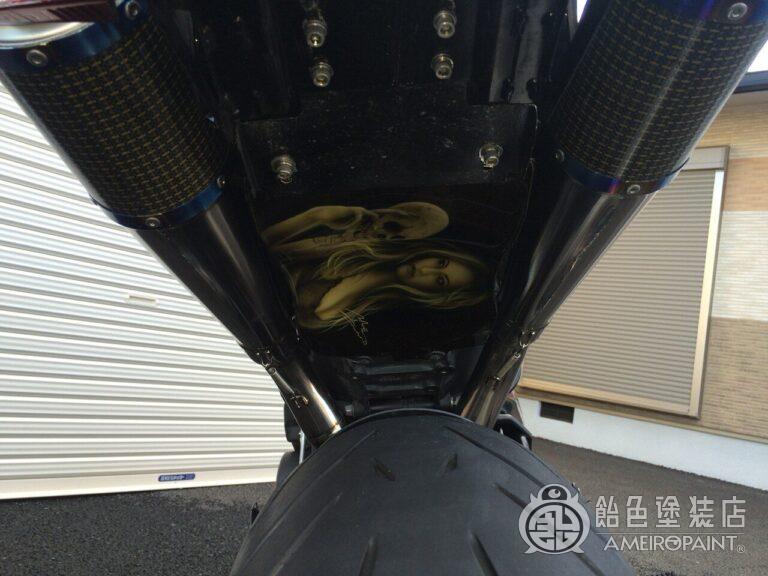 The owner sent me a picture of the assembly.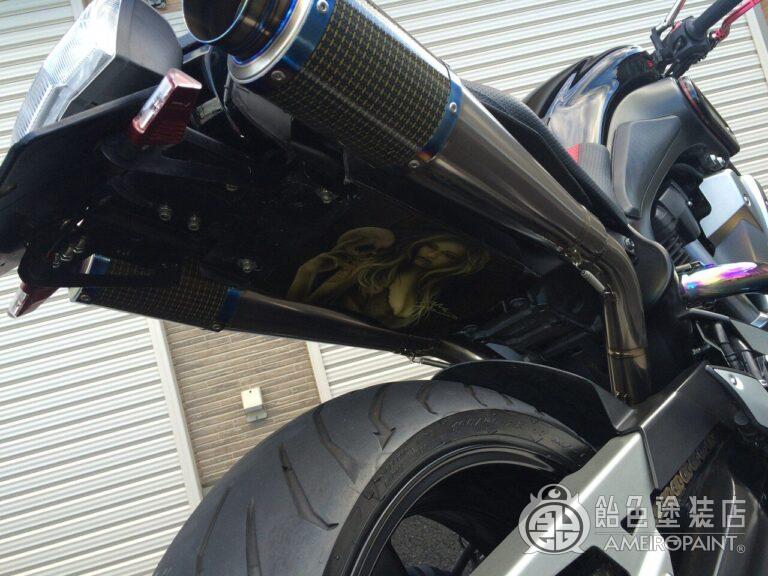 Paint on the parts behind the seat cowl.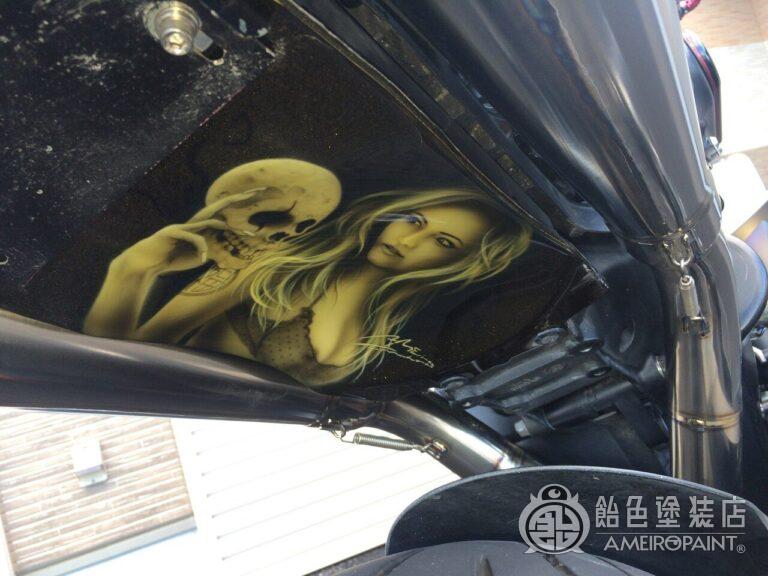 It was my sister's layout to see it from this angle.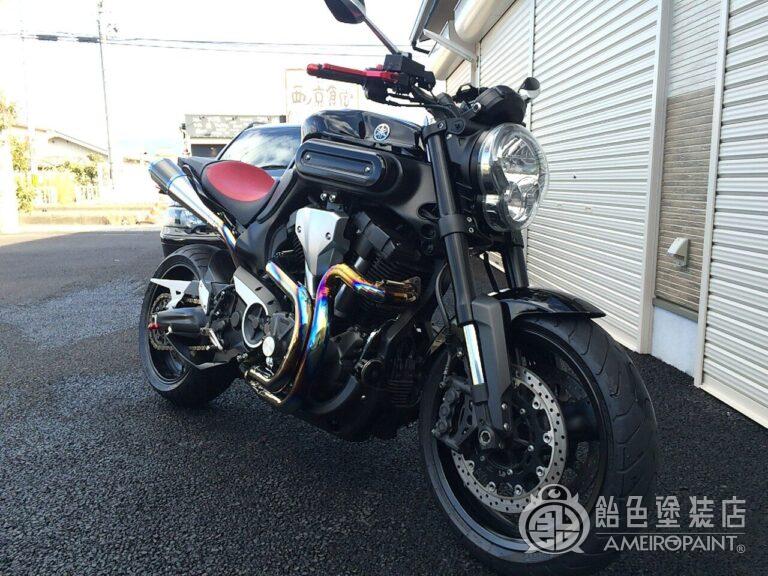 Yamaha MT-01, the owner's favorite car.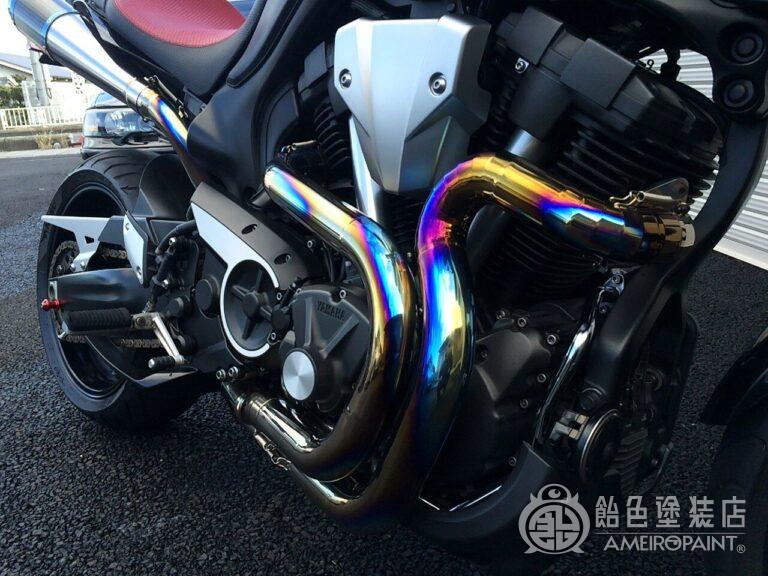 The burnt color of the exhaust pipe is nice ♪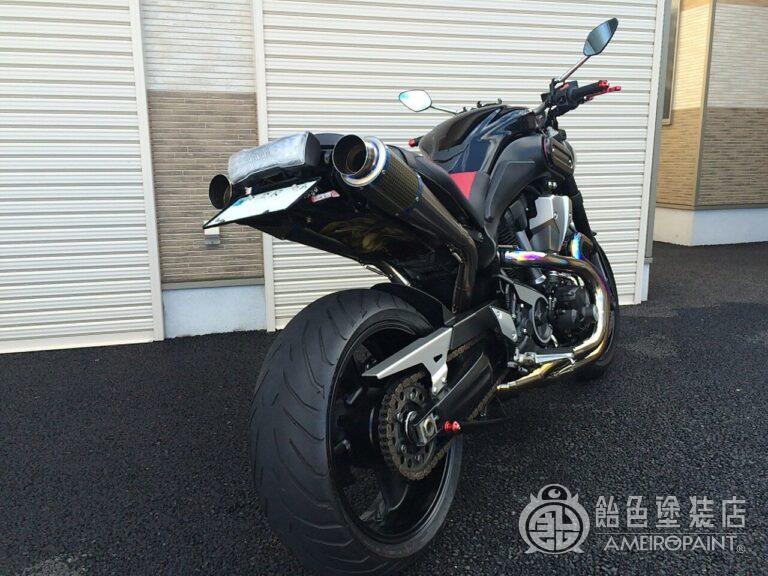 Paint in places that are almost invisible while running.
But that is the maniac man's special paint.
CANDY PAINT
BASE
Solid-Black
Mini-Flake
AIRBRUSH
SET PAINT