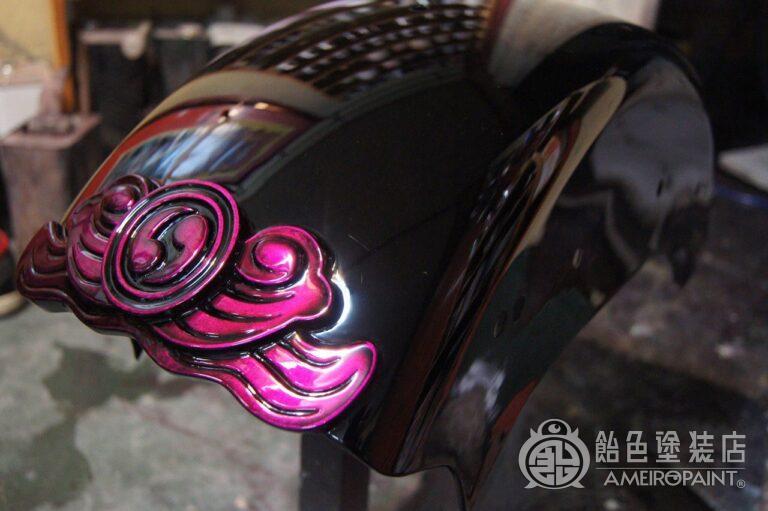 One point relief on the rear fender.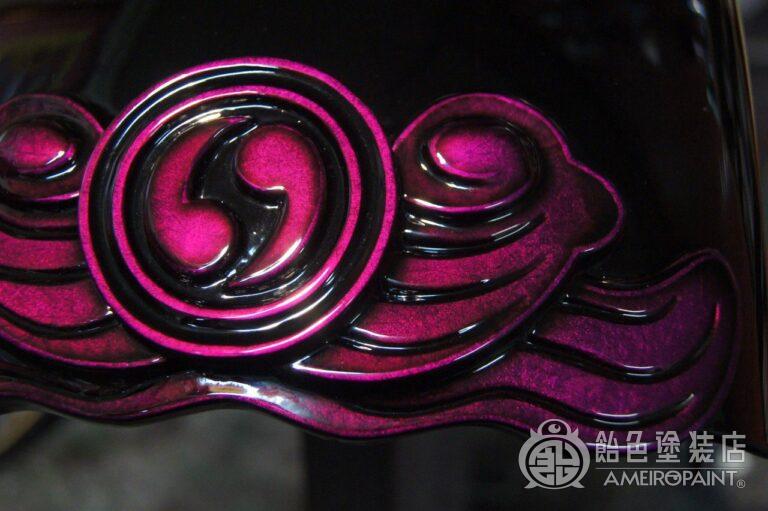 Make a solid with body filler sculpture, candy purple on silver leaf.
The three-dimensional shape was further emphasized with black shading.

It is a relief with three stages of height differences.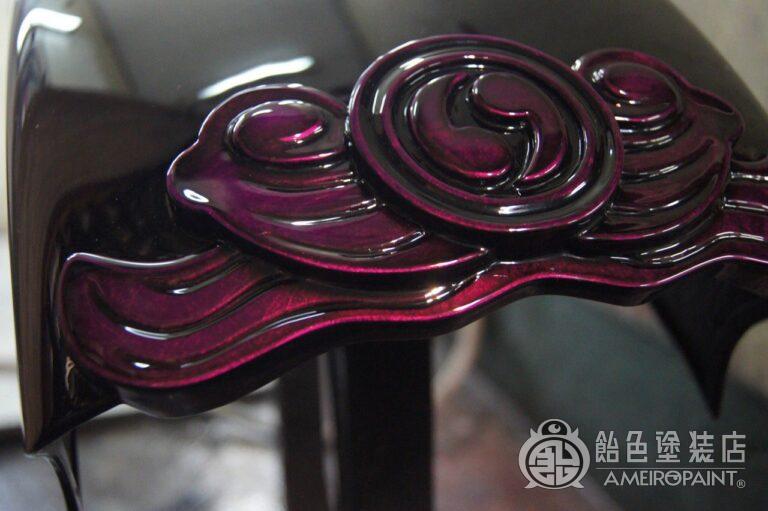 S・PROUD The tiles of Taima-dera Temple, the local area, are used as motifs, and the "S" mark is placed in the center.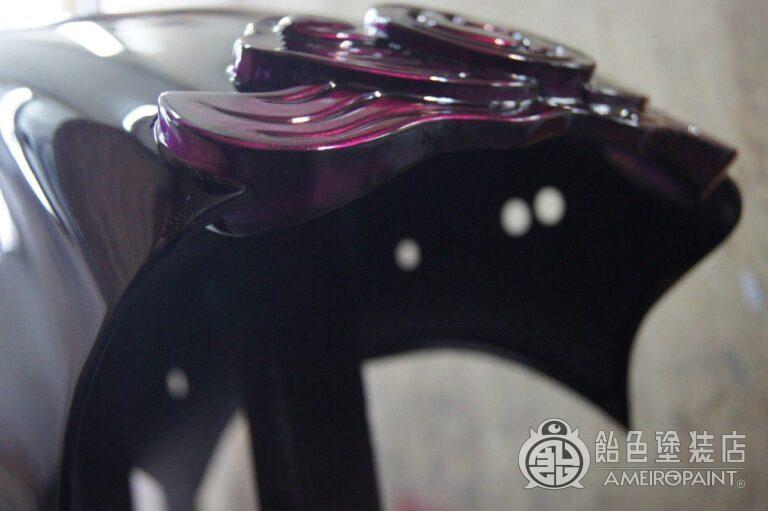 The lines of the tail lamp and the fender are different, so I attached a three-dimensional figure on the back as if the relief was sandwiched between the fenders.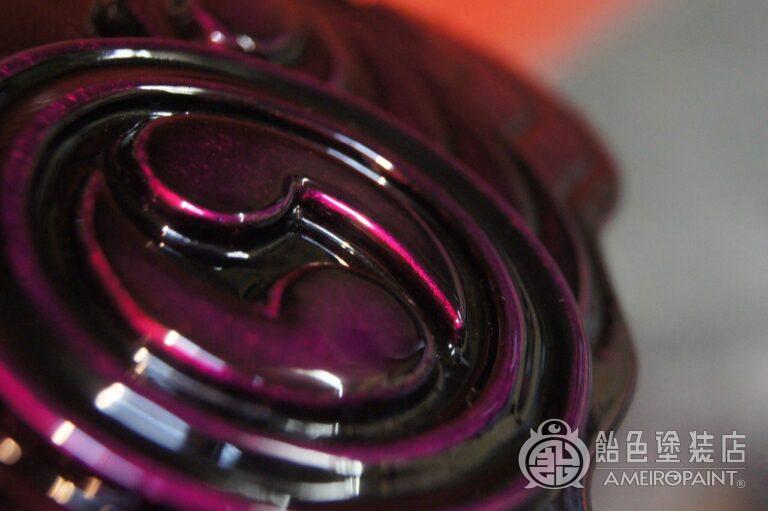 The corners of the three-dimensional figure are masked with line tape and then blurred out, so the corners are the brightest and sharpest.
CLIENT
CANDYPAINT
BASE
Solid-Black
Silver-Leaf
PAINT PROCESS
-Japanese Page-
SET PAINT