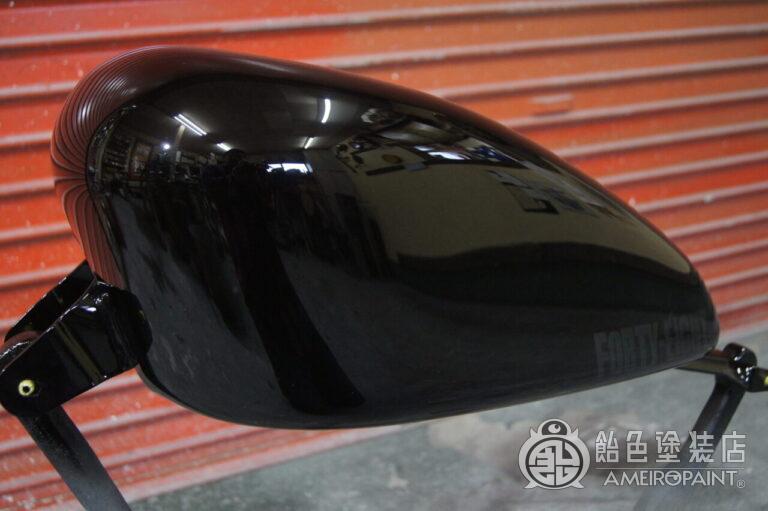 Custom paint Ghost Flames on a non-genuine sportster tank.
Indoors it looks like black paint.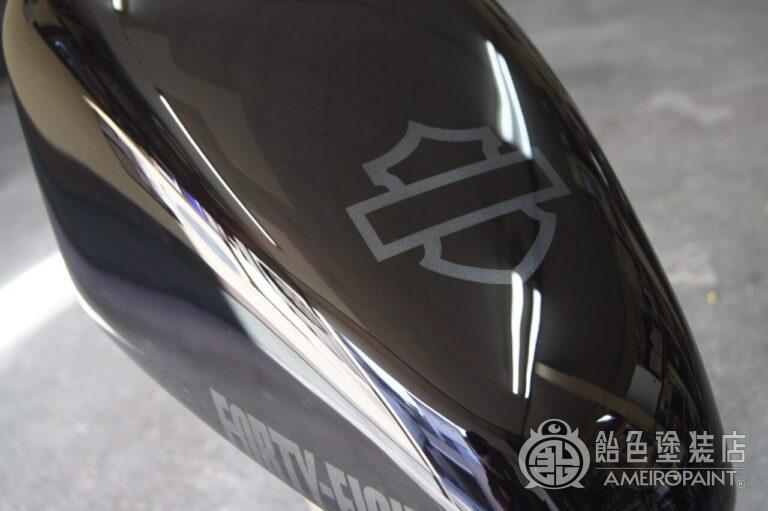 Bar and shield on the tank top.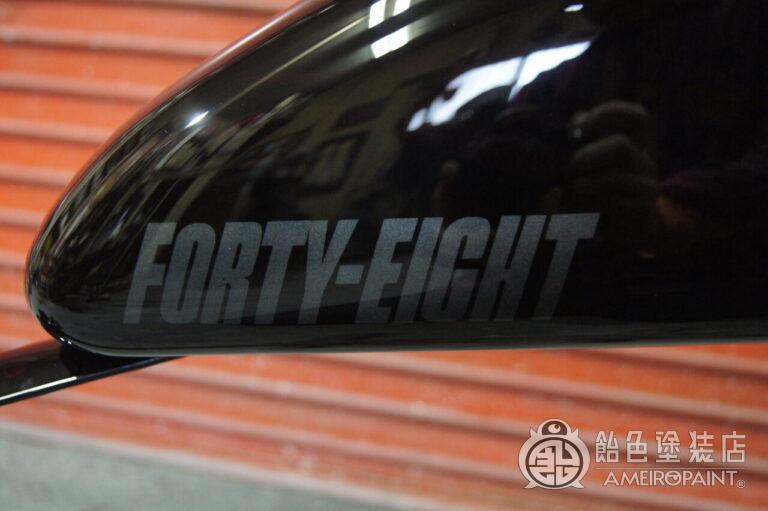 "FORTY-EIGHT" is in both sides.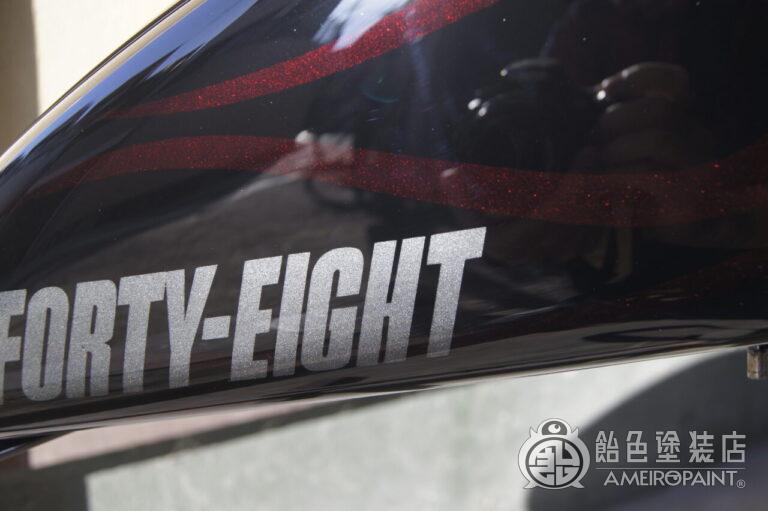 And when the light hits, the red flames emerge.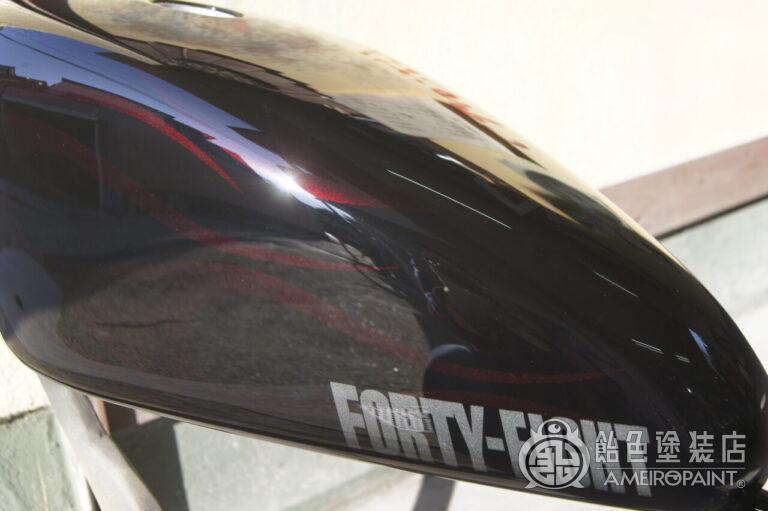 It changes like a different thing in the light and dark of the light.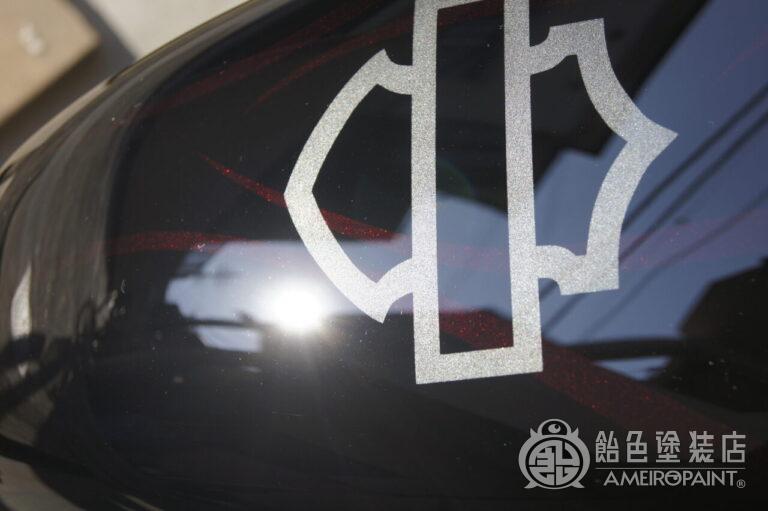 Flames are included so that they pass under the bar and shield on the top surface.
He sent me a picture of the installation♪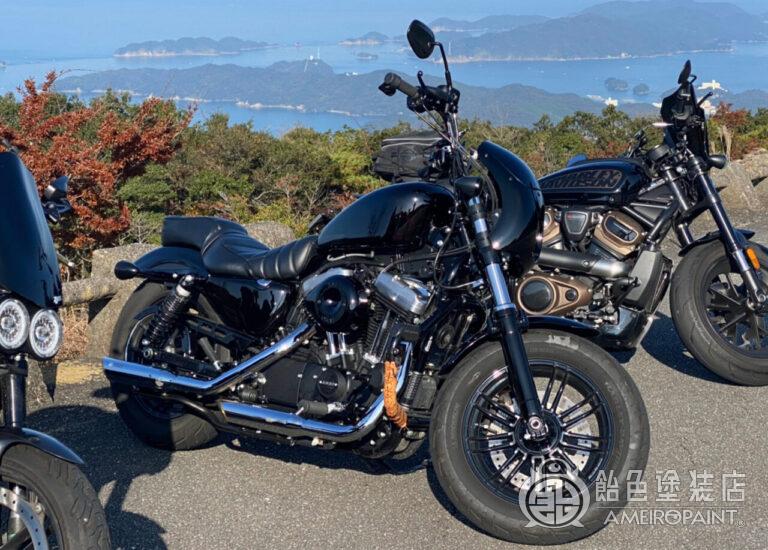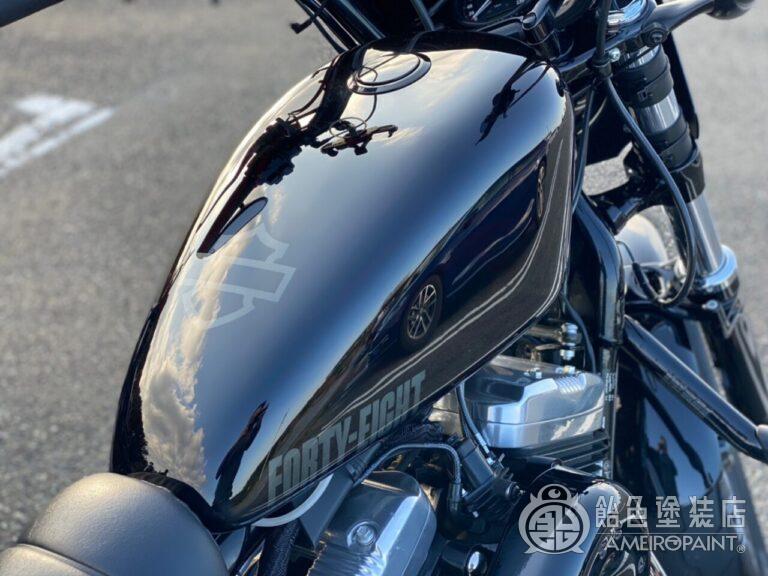 Only the logo is in terms of light hit.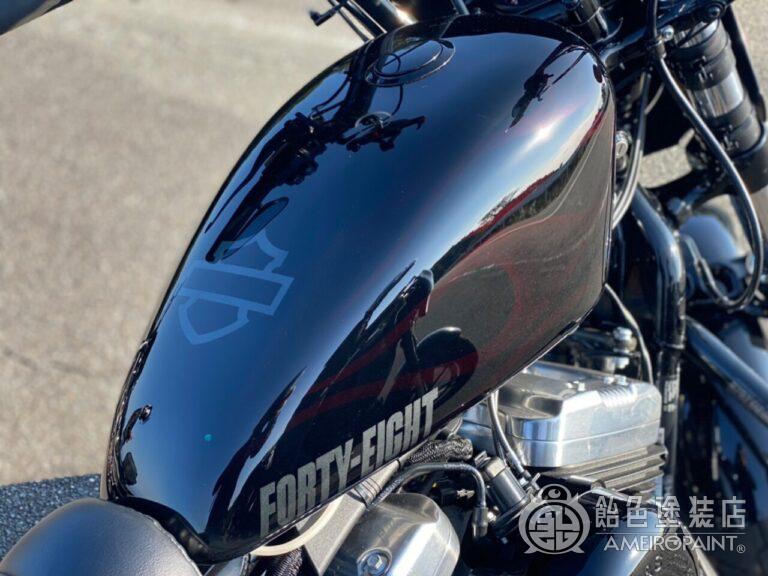 When the light hits, Flames will appear.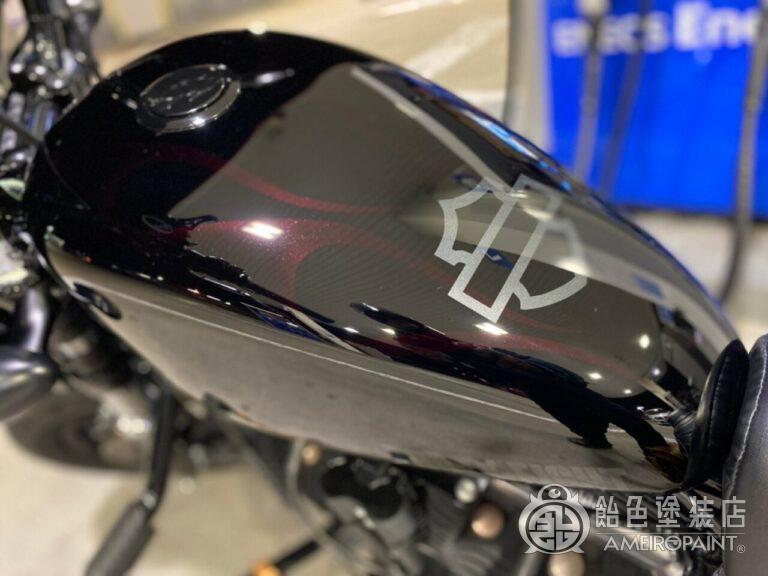 The difference in appearance depending on the environment is the real pleasure of ghost painting ♪
OWNER
APOLLO-PAPA
CANDYPAINT
BASE
Solid-Black
Metallic
Mini-Flake
COLOR
Burgundy
Smoke
Candy-Black
PAINT PROCESS
-Japanese Page-