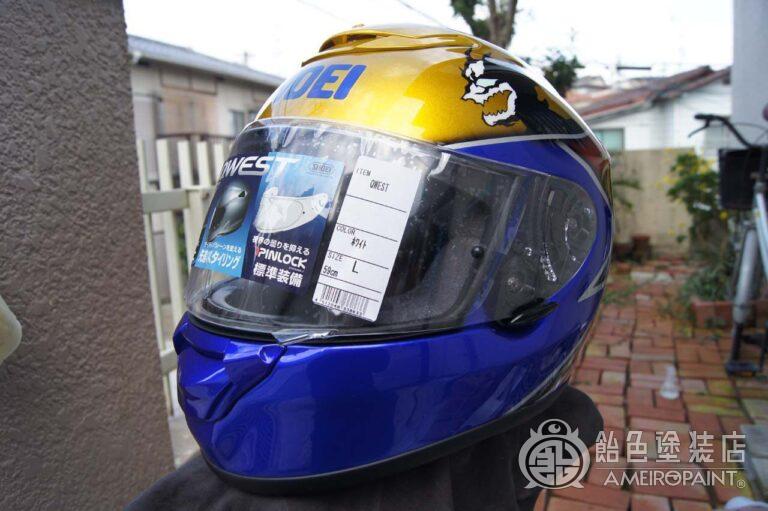 Custom paint incorporating the owner's favorite character.
A favorite painted helmet has become old, so remake it with candy.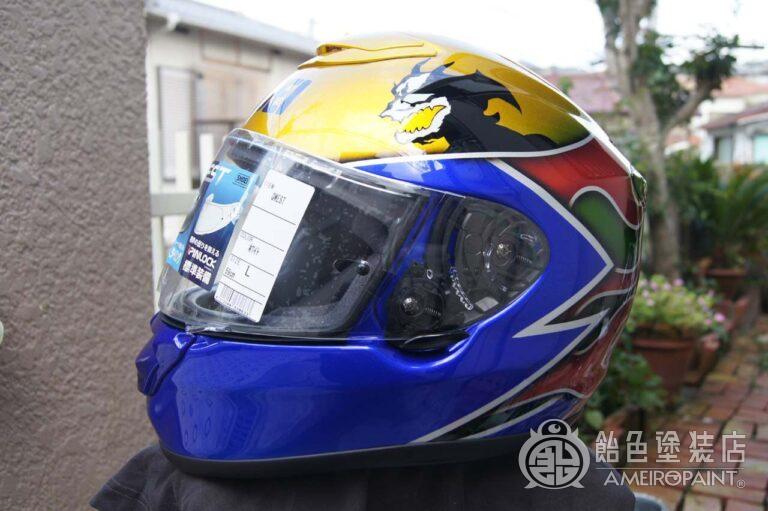 In the flashy eye with the three primary colors of red, blue and yellow.
It's like this when it's cloudy ...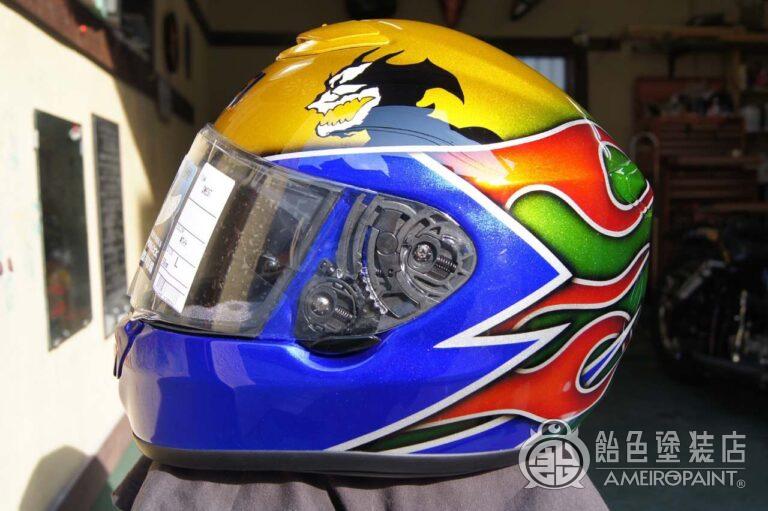 When the sun hits the flakes will shine.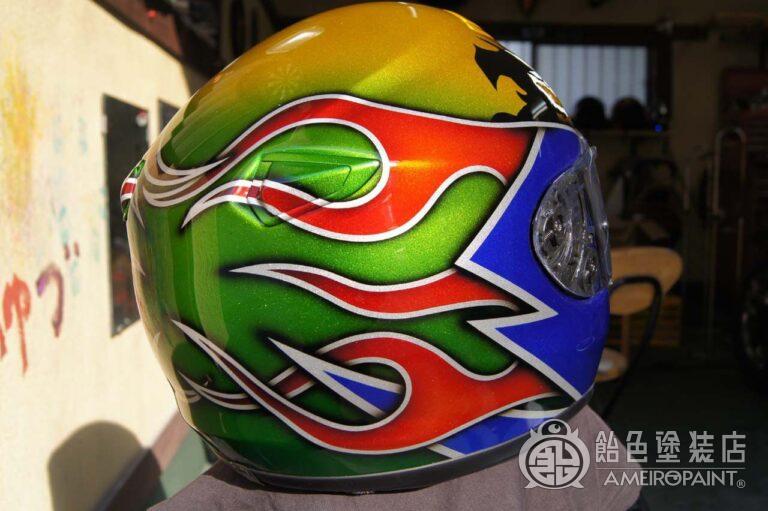 I put a shadow in the graphics of Flames and Blue, and is sharpening the graphic.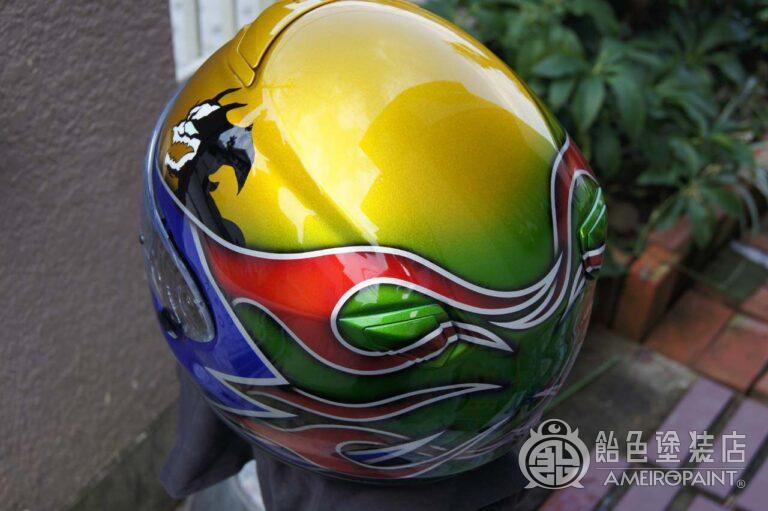 From Green to Yellow, the complementary color effect of Flame Thread and Green further adds sharpness.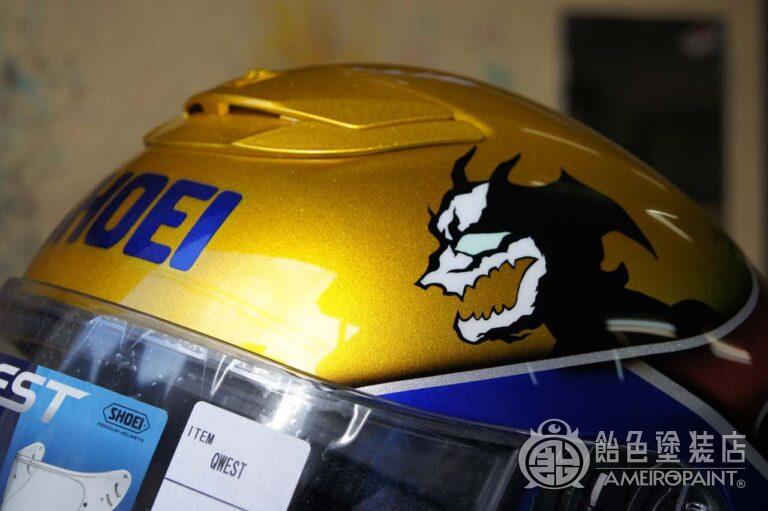 A character that anyone knows.
Comic version is a motif.
OWNER
YAMAMOTO
CANDYPAINT
COLOR
Burple
Pagan-Gold
Organic-Green
Oriental-Blue
Apple-Red
Tangerine
Smoke
PAINT PROCESS
-Japanese Page-