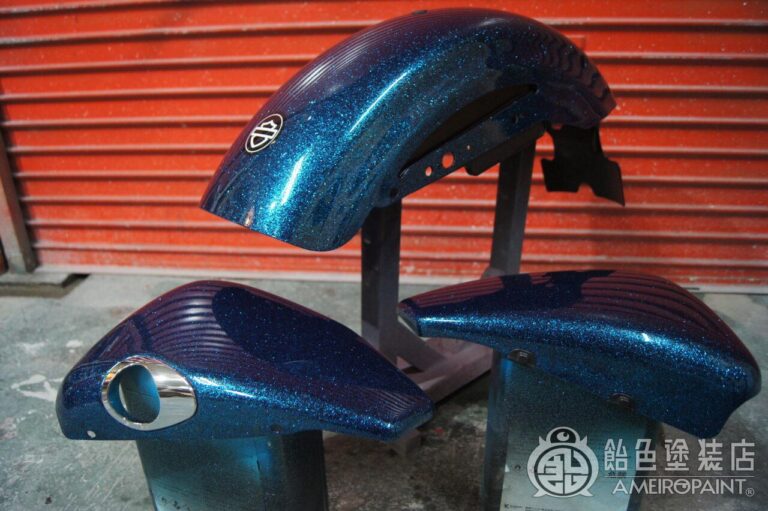 The genuine paint has been damaged, so it is a repaint.
3 points of rear fender and side cover.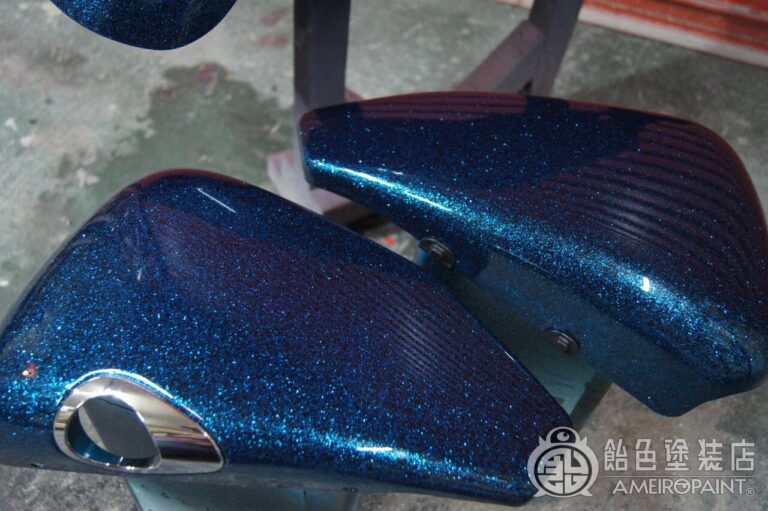 The side cover, which was solid black in the genuine product, has been renewed to candy flakes at this opportunity.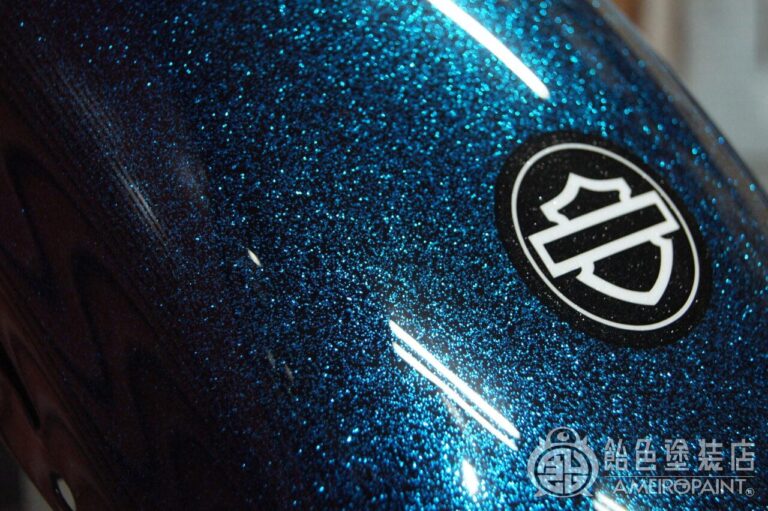 For the rear fender, fill one unnecessary hole and paint the bar and shield.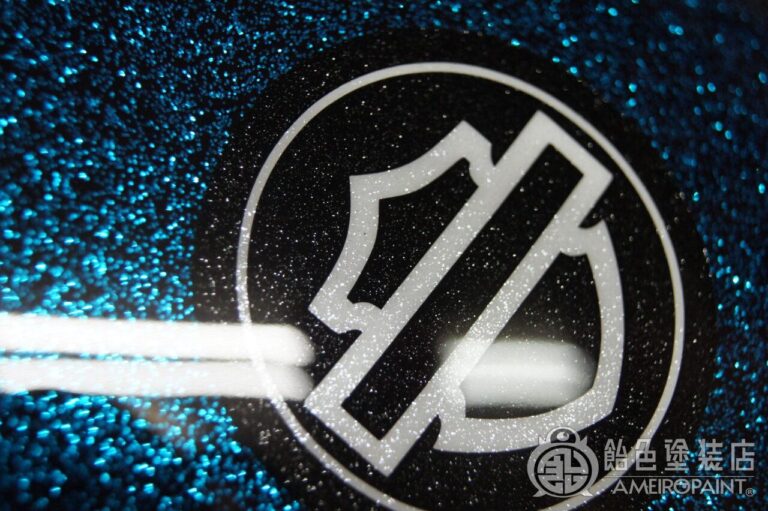 Ultra mini flakes on a black base, candy black on it, solid white with a secret flavor and ice white, making it a glittering one point.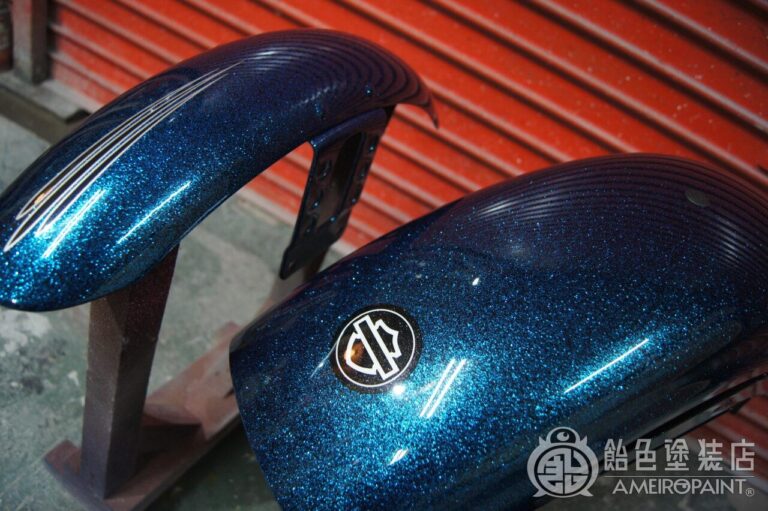 The borrowed front fender for color matching and two shots.
With one point, it became the only genuine paint in the world ♪
OWNER
KAMESHIMA
CANDY PAINT
BASE
Solid-Black
Lil' Surfite Silver
COLOR
Pagan-Gold
Oriental-Blue
ONE POINT
BASE
Solid-Black
Ultra-Mini-Flake
Solid-White
Ice-White