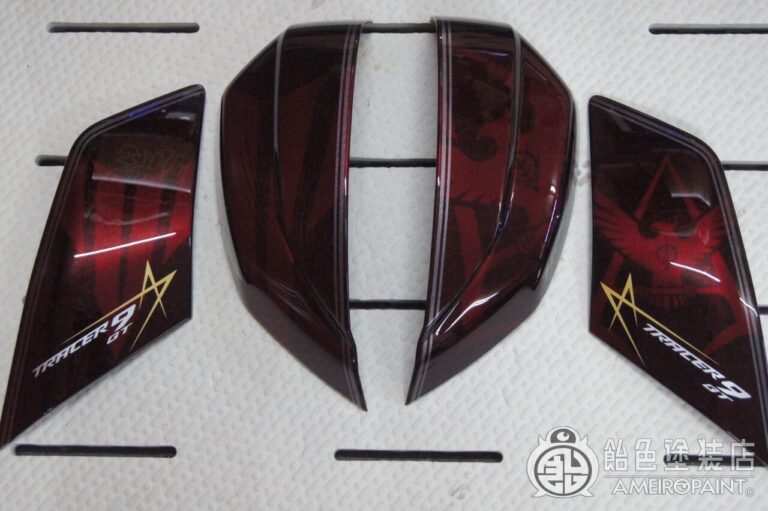 Custom paint for accessory parts of Tracer 9.
Top case and side case parts.
Since the vehicle to be installed is a solid red vehicle waiting for delivery, it was decided to paint with red candy.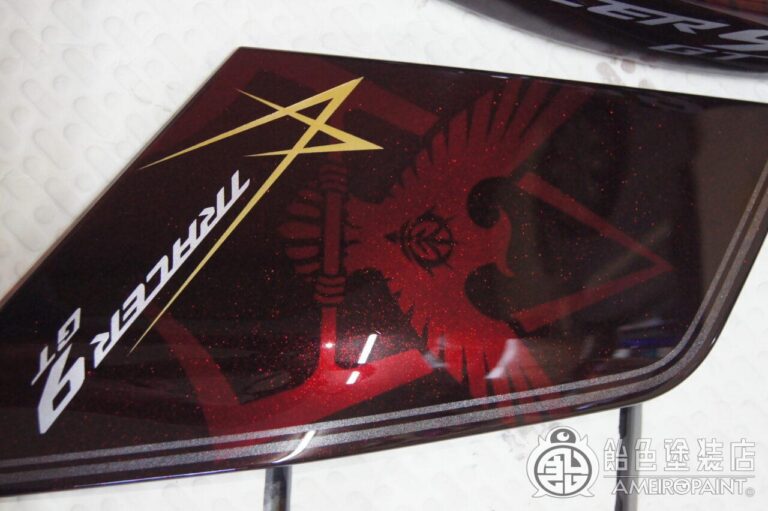 The design has been changed on the left and right, and the red guy's mark is on the right part.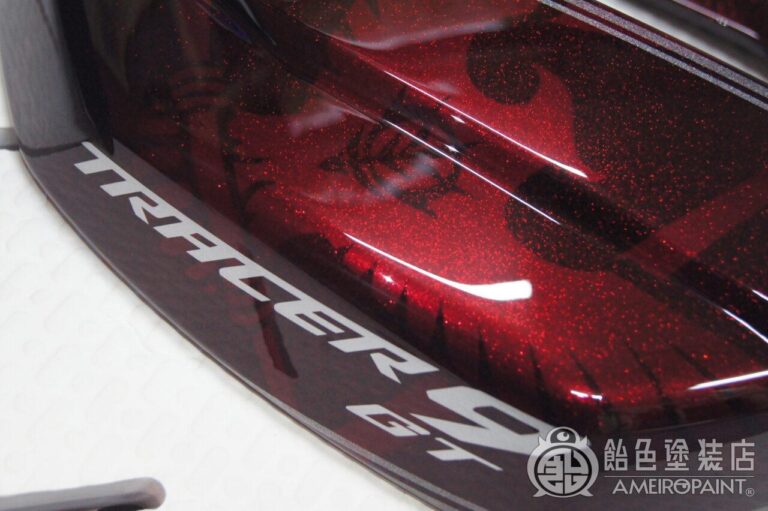 The owner is the same generation, born in the 70's, and the only one who speaks red is probably.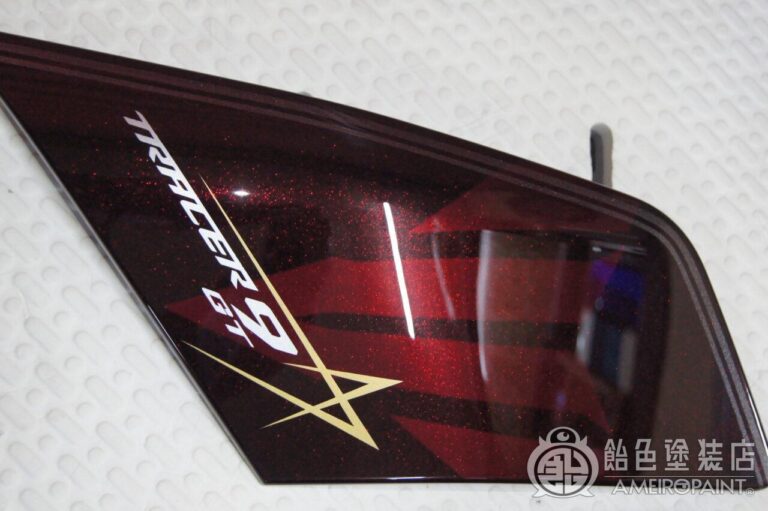 The left side is based on the MT logo.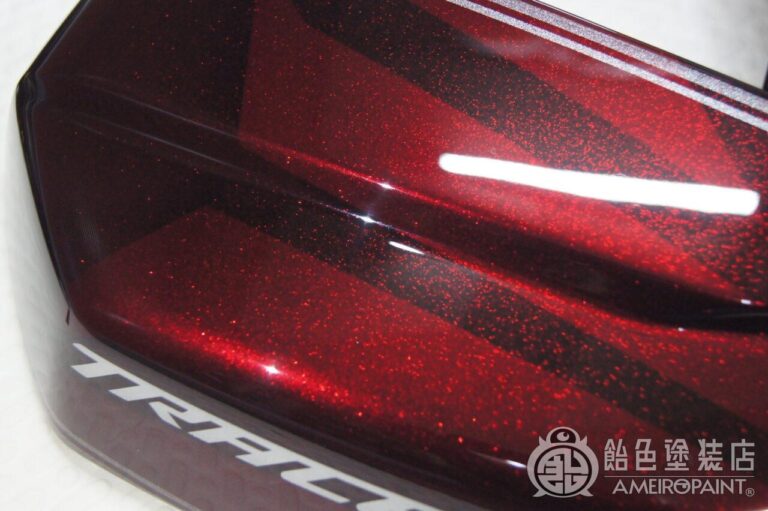 I painted candy color with mini flakes and burgundy based on two tones of metallic and solid black.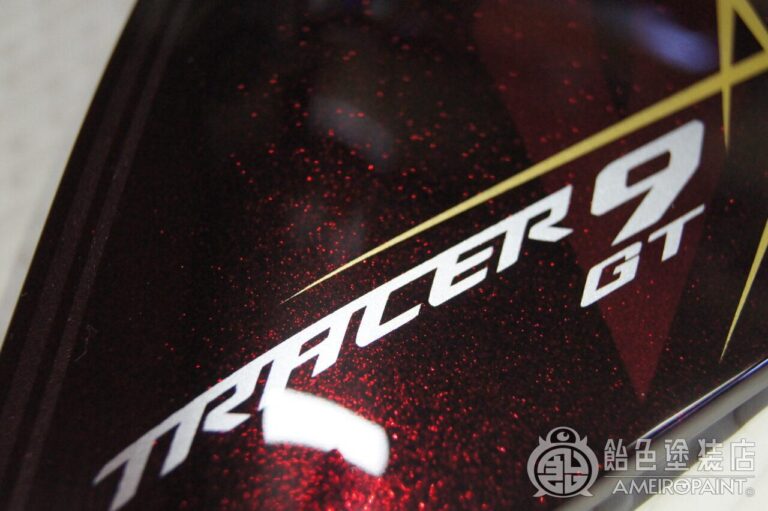 "TRACER 9 GT" uses a fine metallic size.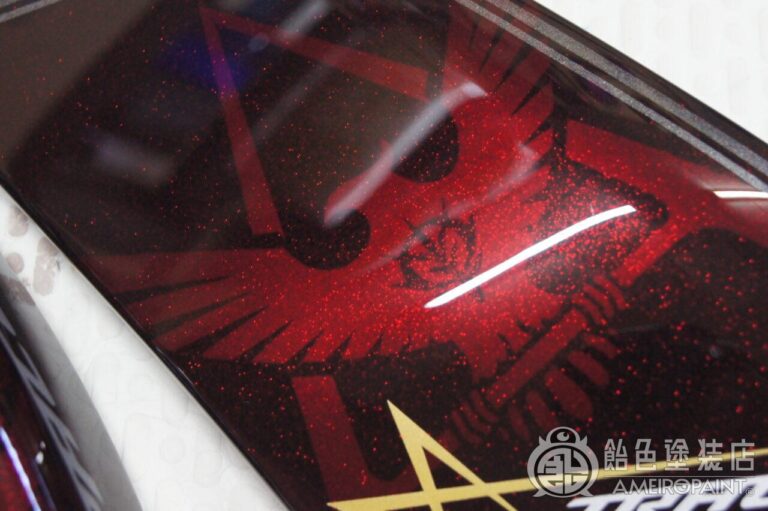 The silver line on the edge is made of coarse metallic and blown so that the base can be seen through.
The shooting star-like design is gold fine metallic.
Can the red aircraft run three times faster than normal?
OWNER
OYABU
CANDYPAINT
BASE
Solid-Black
Metallic
Mini-Flake
LOGO & LINE
Metallic-Small
MetallicGold-Small
Metallic
PAINT PROCESS
-Japanese Page-