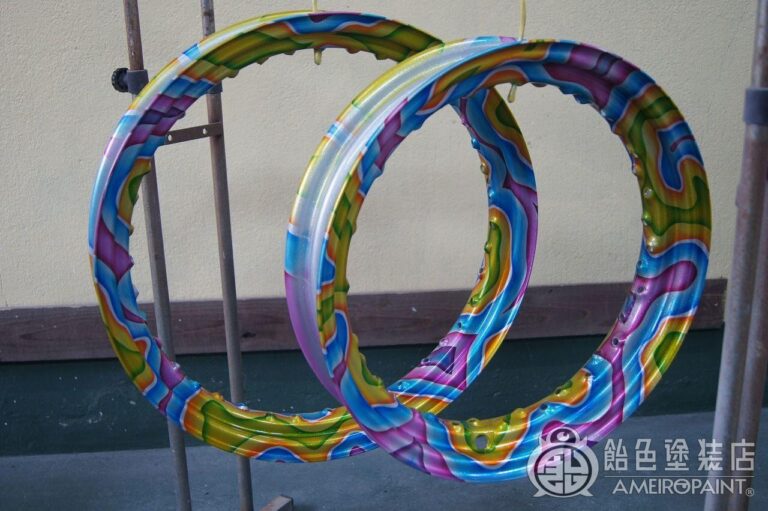 Custom paint on front and rear wheel rims.
The vehicle is a monochromatic black, and the concept is to make your feet look stylish.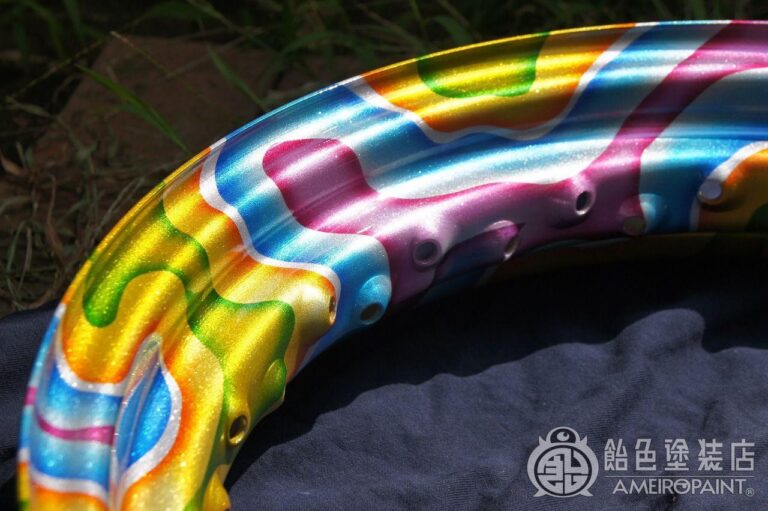 It is a vivid candy paint based on metallic to make the wheel stand out.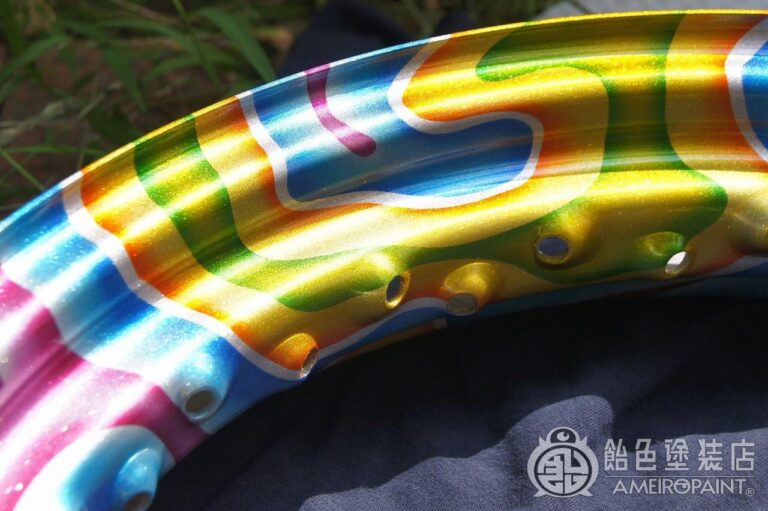 The graphics that I don't know what to say are based on the motif of the Nishikigoi pattern.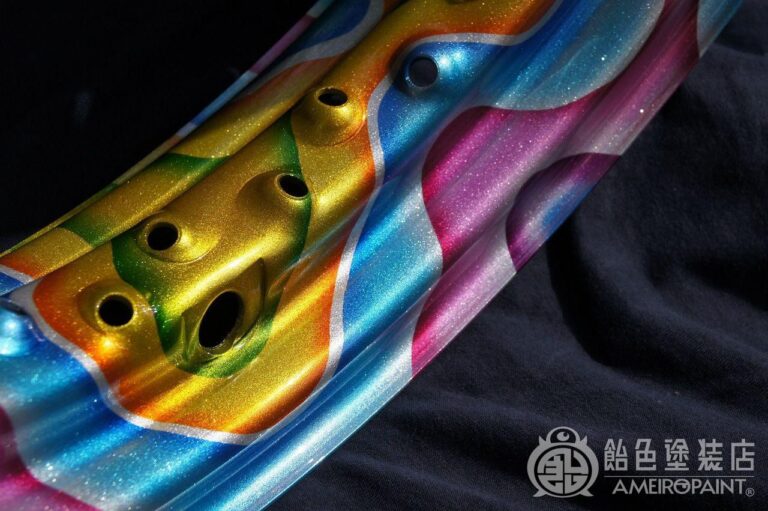 There are 8 colors, and by making it colorful, it is a specification that you can not understand even if it is said that Nishikigoi is a motif.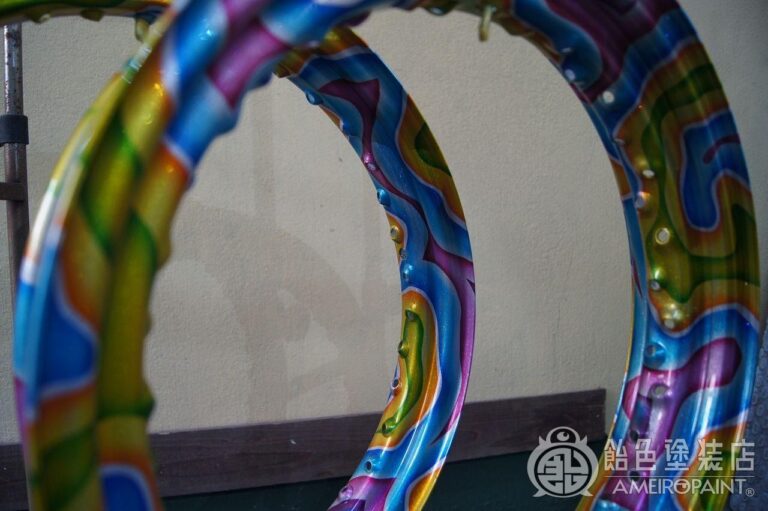 We designed the part that flows in the direction of rotation and the part that stops the flow.
What kind of balance will the assembled vehicle have?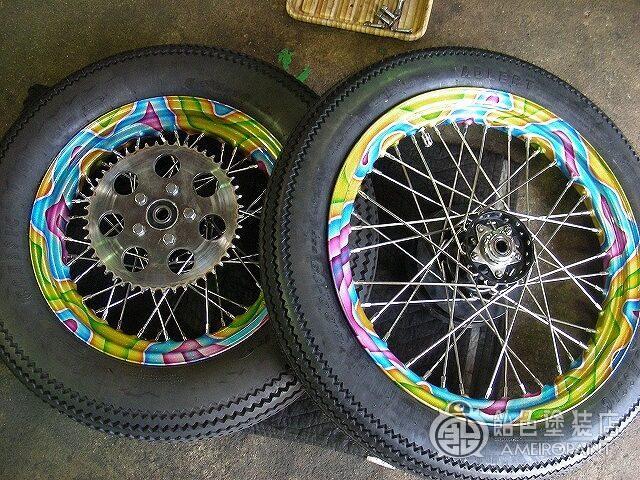 I borrowed the assembled image.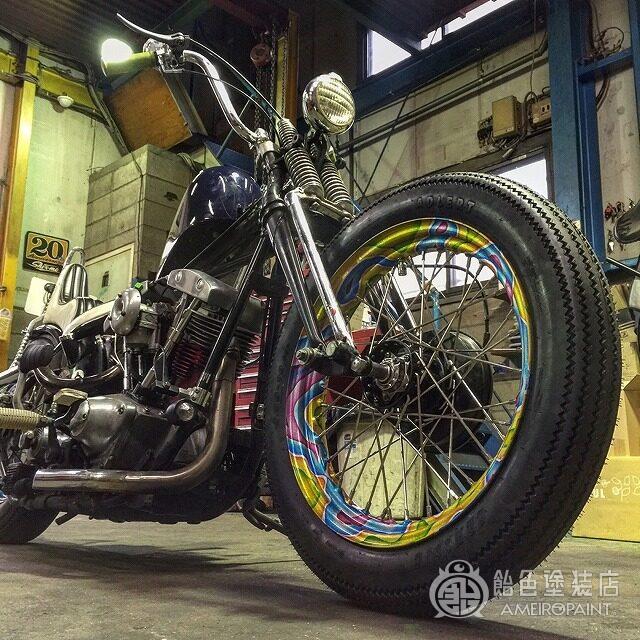 Is it one point? It's becoming a paint called ♪
CLIENT
CANDYPAINT
COLOR
Organic-Green
Tangerine
Pagan-Gold
Purple
Burgundy
Pink
Cobalt-Blue
Oriental-Blue
PAINT PROCESS
-Japanese Page-