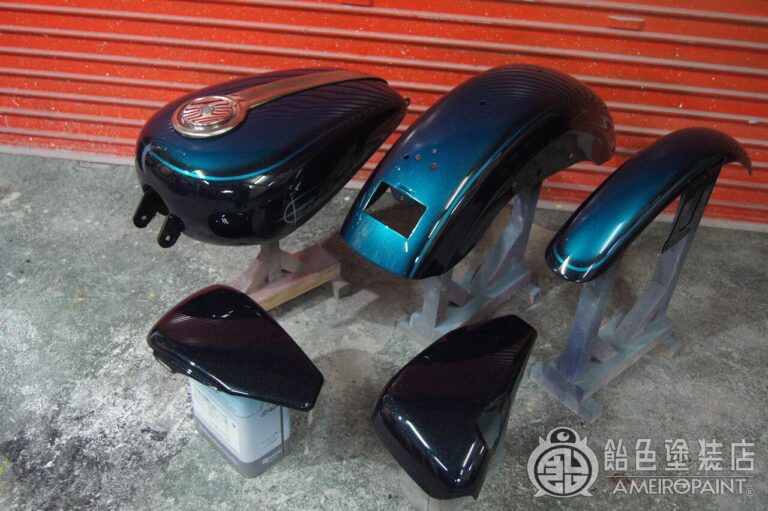 It's a custom-painted all-pen for SportSter.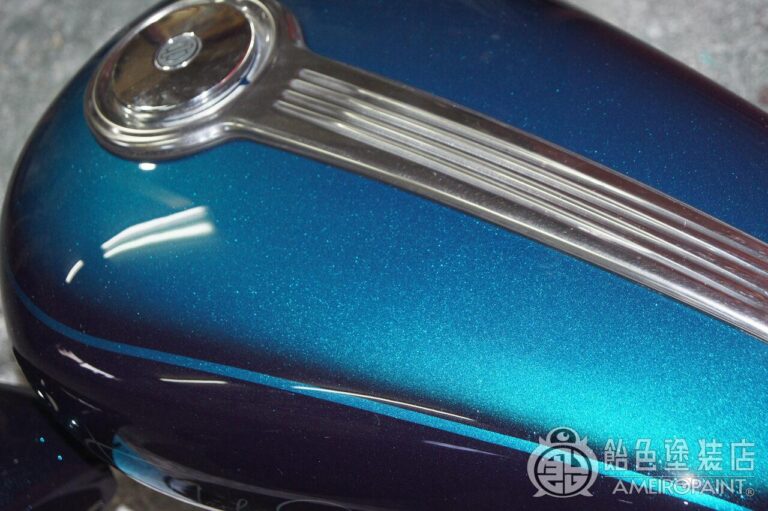 Gradation with the background color.
Accented by adding lines.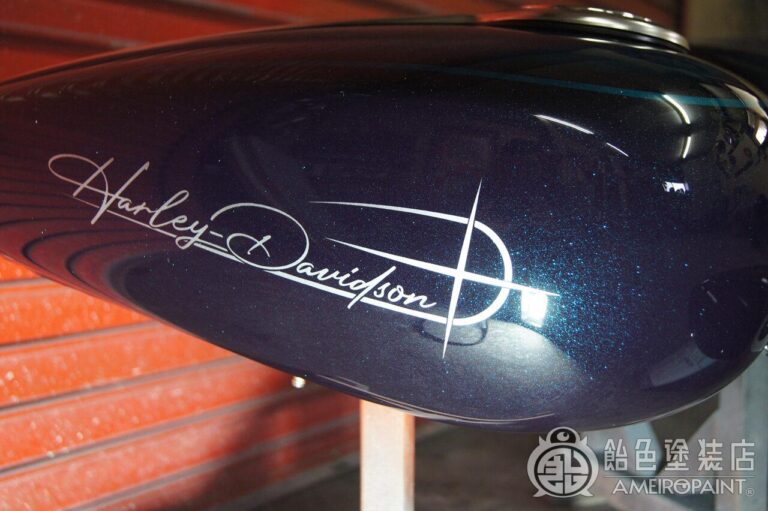 The tank side is a Harley logo designed by the owner himself.
Teal is mixed with the secret taste of metallic.

The fender is simple with lines and gradation.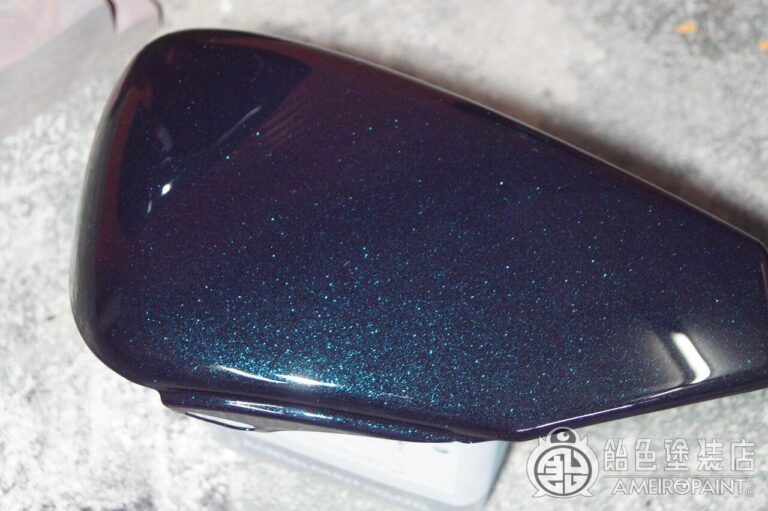 The side cover is the same color as the sides of the other parts.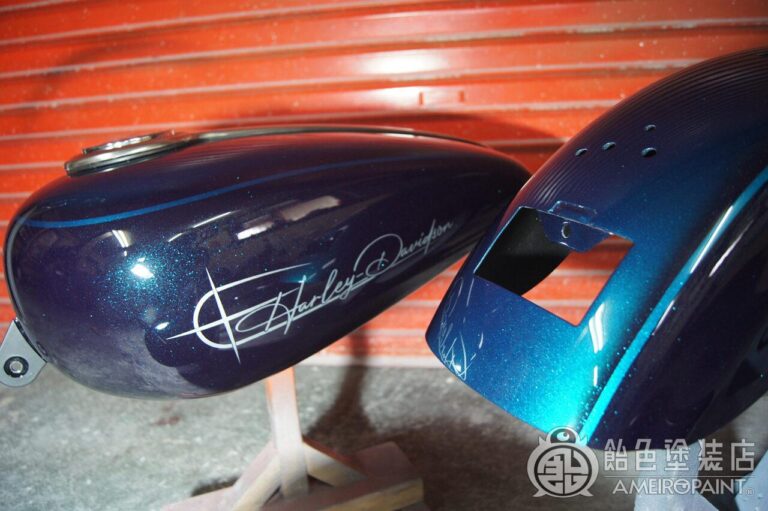 At first glance, the candy color looks like one color, but the teal is layered with oriental blue to create a candy blue-green hue.
CUSTOMPAINT Harlery-Davidson XL1200c
After assembling, he sent me a photo ♪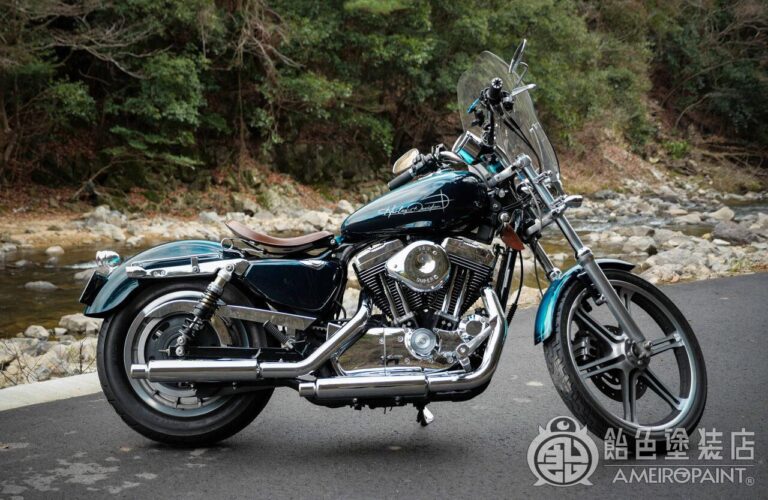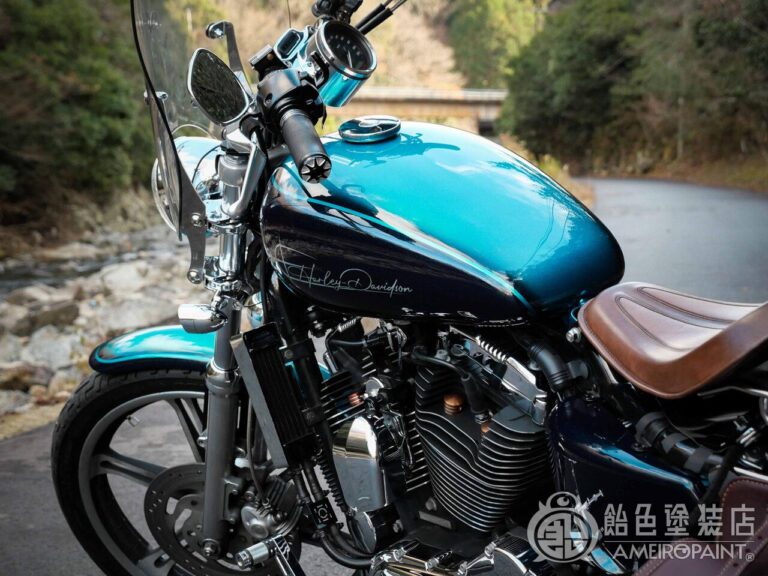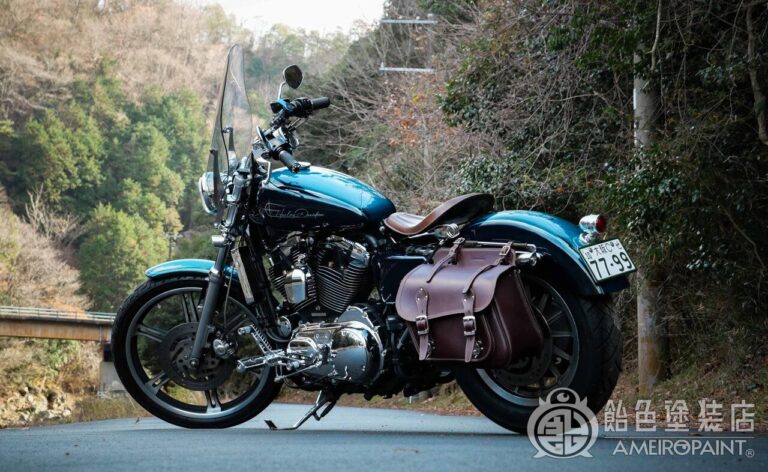 The owner is a professional photographer and has a nice atmosphere.
OWNER
HIRAYAMA
CANDYPAINT
BASE
Solid-Black
GunMetal
Ultra-Mini-Flake
PAINT PROCESS
-Japanese Page-