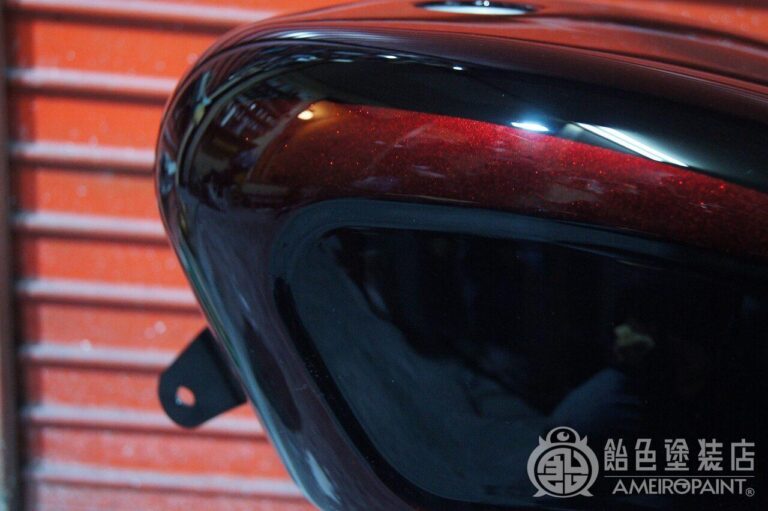 Scallop to a dent type King SportSter tank.
It is graphicized along the gouging line.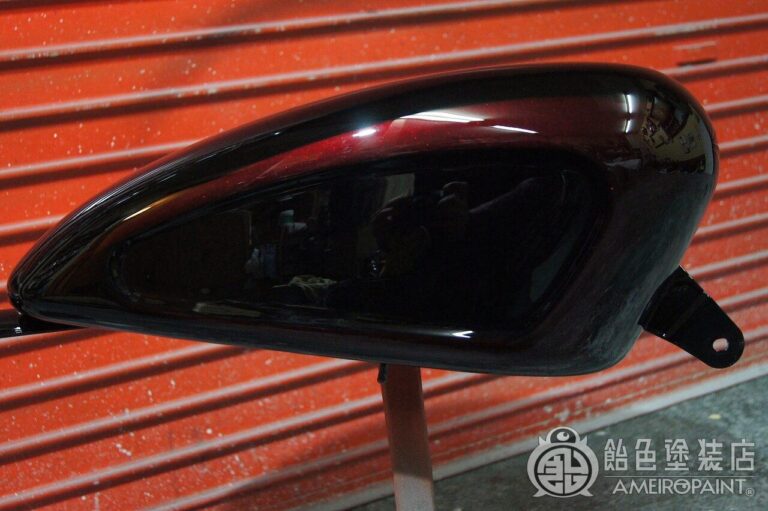 The base color of the scallop is gunmetal.
The background color makes the candy color look darker.

Forced flash photography.
The scallops are clearly visible when exposed to light.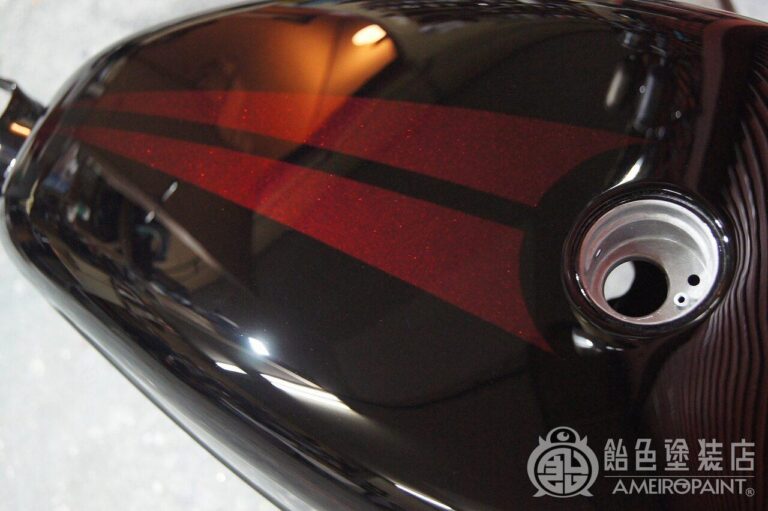 The king size has the width of the upper surface.
I put a graphic in the center so that it would not be delayed.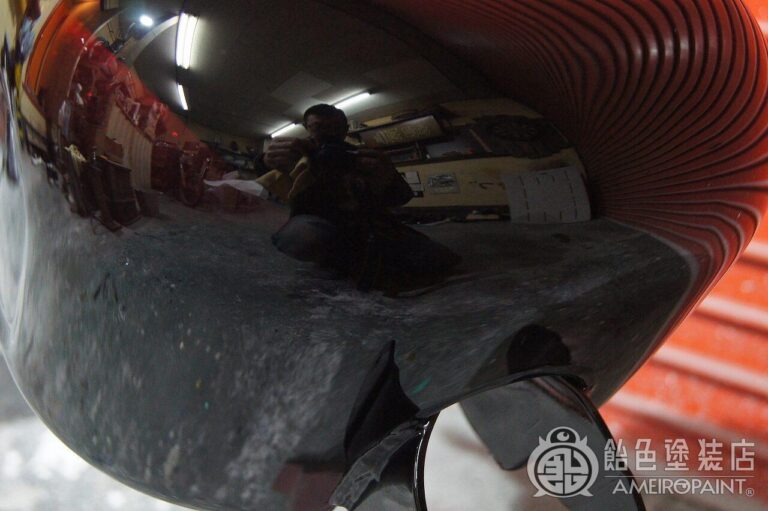 Choose burgundy for candy red. It's darker and the scenery is part of the paint ♪
He sent me a picture of the installation.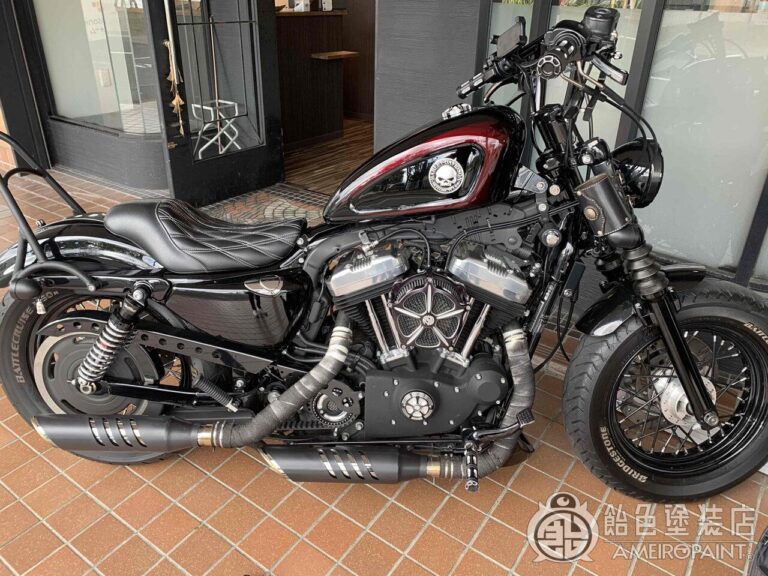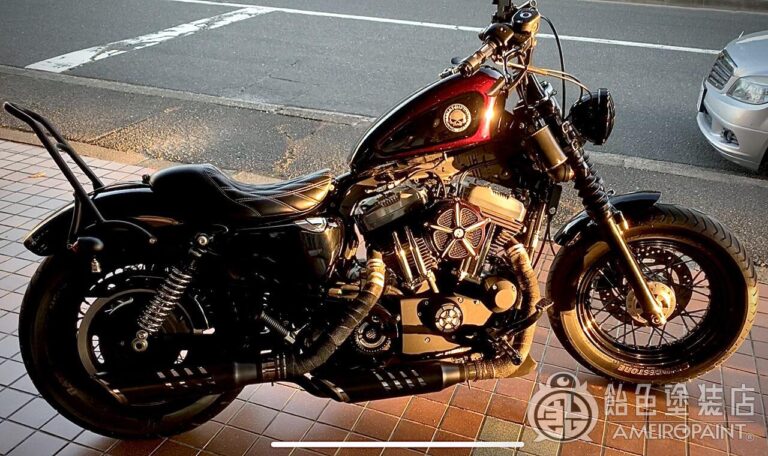 Vivid scallops in the slanted sunlight.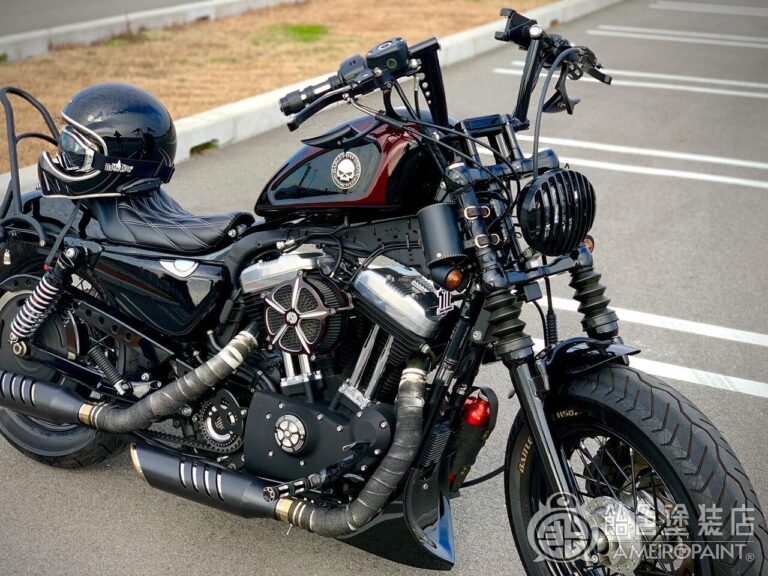 It plays a role in the heavy balance.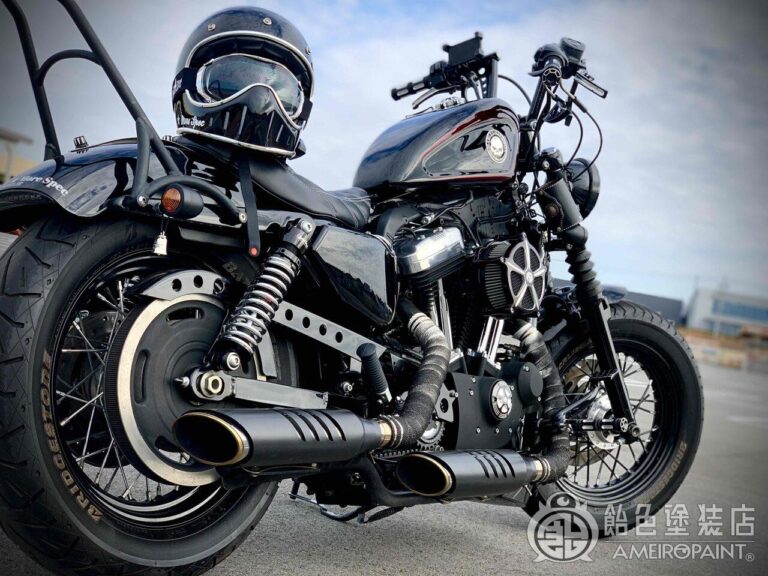 I love this angle!
OWNER
NISHI
CANDYPAINT
BASE
Solid-Black
GunMetal
Ultra-Mini-Flake
PAINT PROCESS
-Japanese Page-