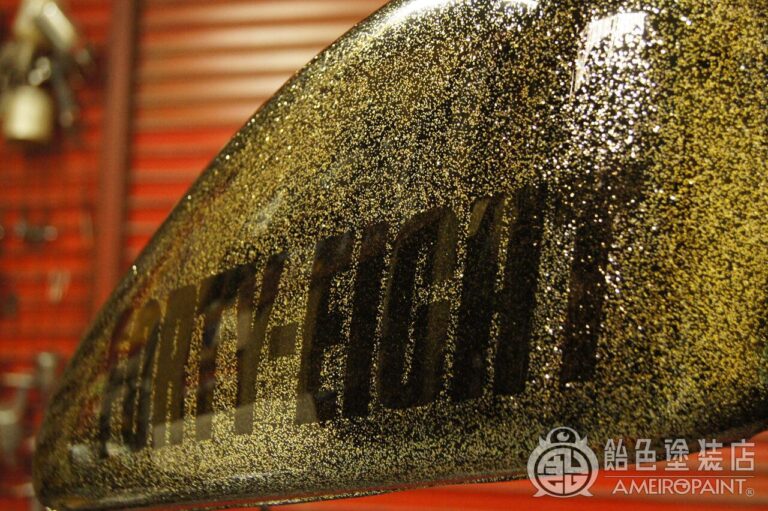 Flake paint on the FORTY-EIGHT tank.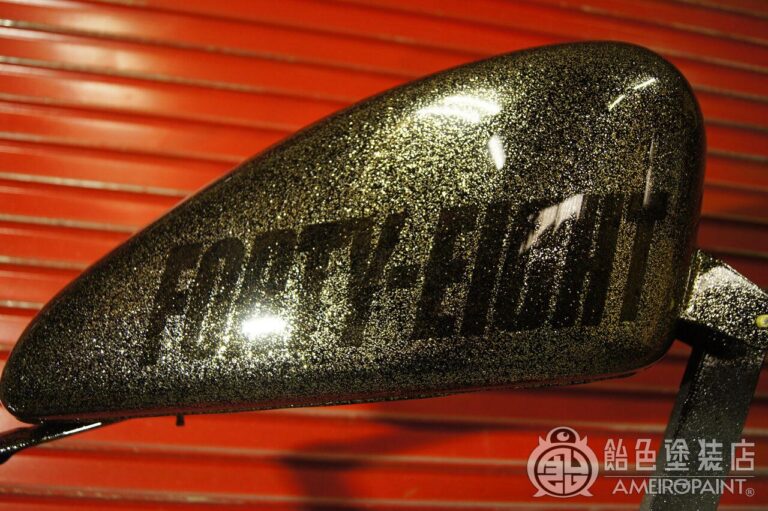 Simply 'FORTY-EIGHT' to the tank side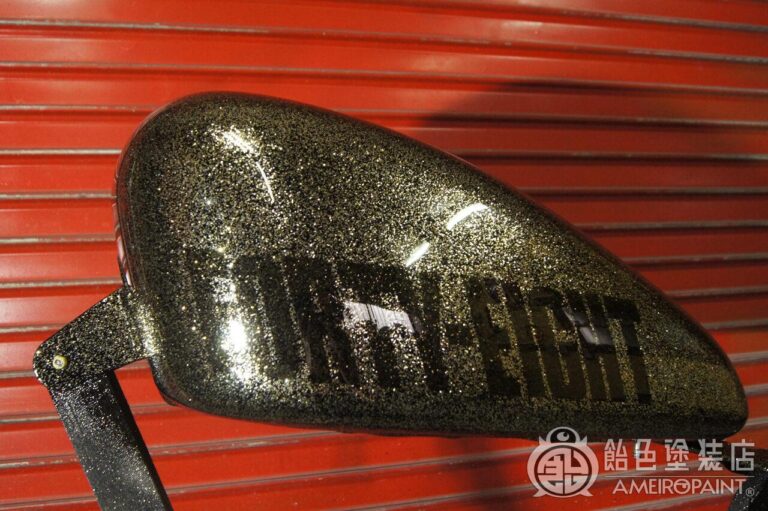 The inclination of the characters is reversed on the left and right.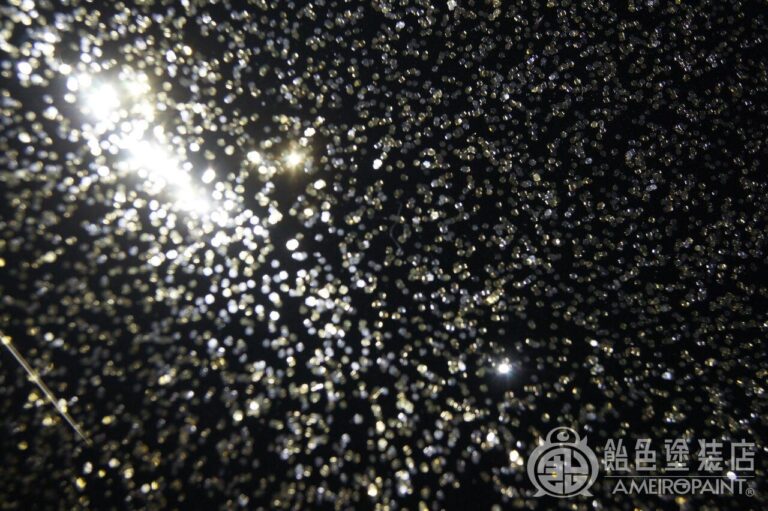 A blend of gold color flakes and silver flakes.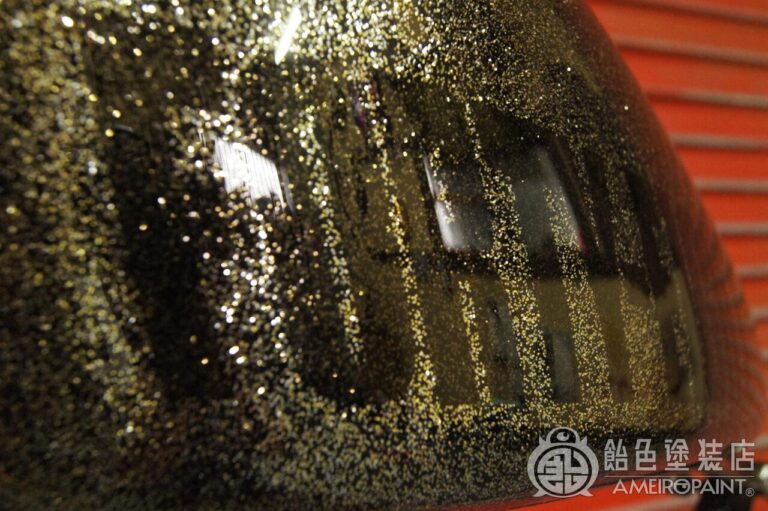 The text color is smoked and elegant, and the genuine paint has the supporting role logo as the leading role.
CUSTOMPAINT FORTY-EIGHT TANK
CLIENT
CANDYPAINT
BASE
Solid-Black
Lil' Surfite Silver
Brilliant Gold
PAINT PROCESS
-Japanese Page-