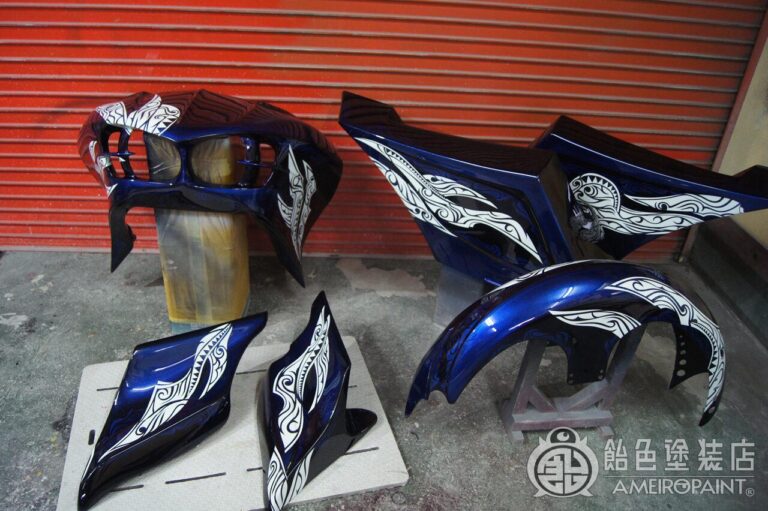 It is an all-pen for fully customized vehicles in the 'Iron Paddock'.
Since we delivered from the finished parts, this image is the final finish.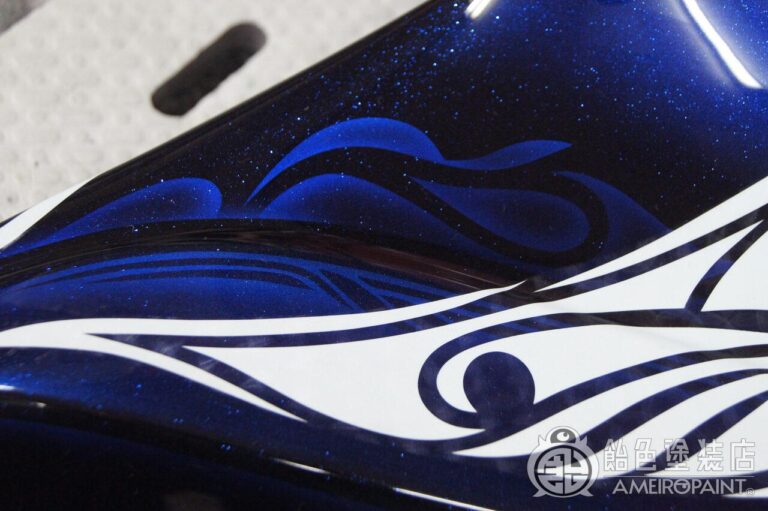 Designed with the theme of "blue and white".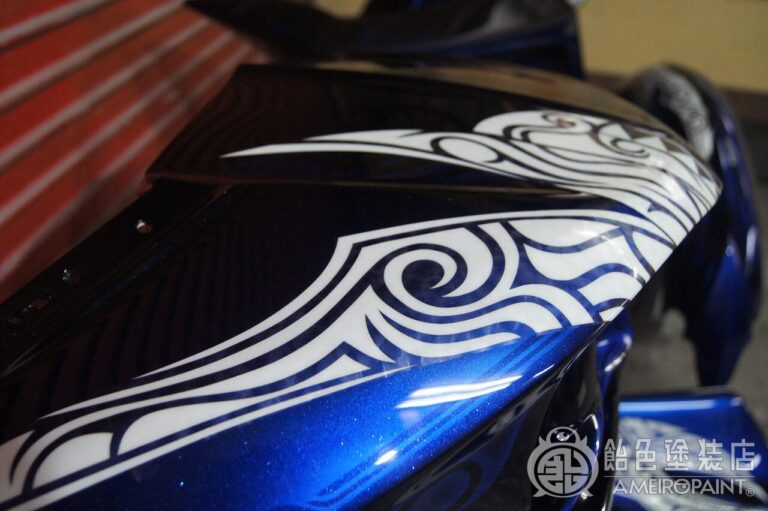 Cobalt blue is the only candy color in the blue part.
The color is changed with the base.

The white part is white with a secret flavor and ice white.
Clear spinning gives it a personality.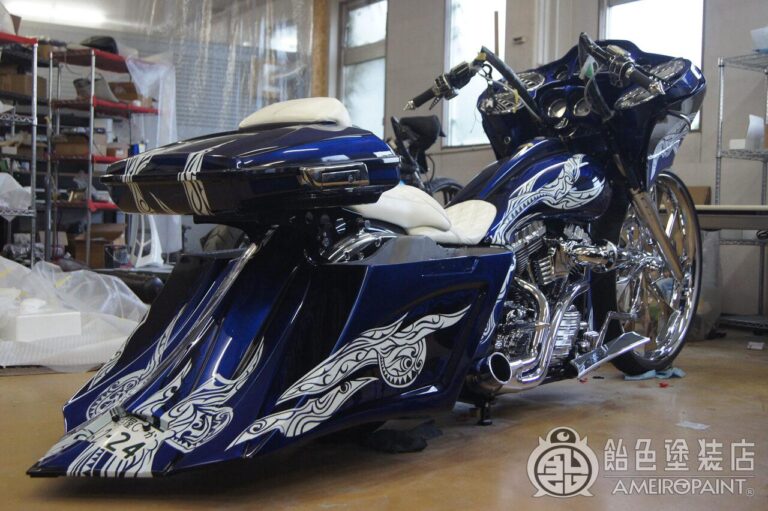 Delivered the final parts. I had them temporarily assembled.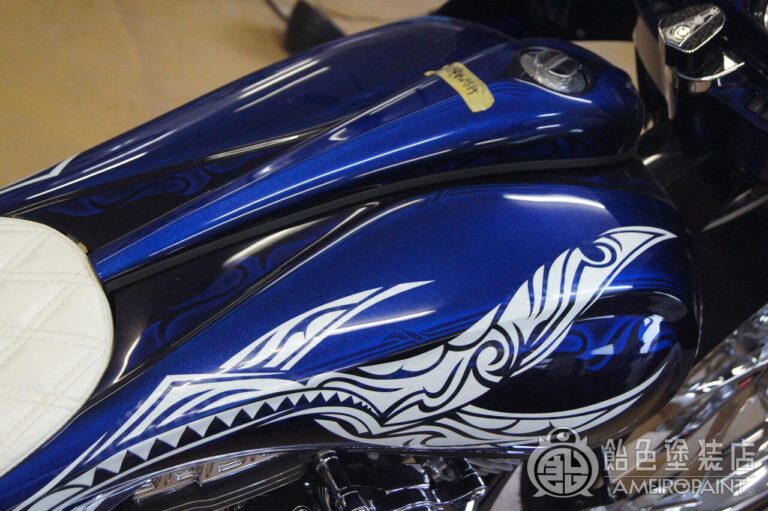 The tank etc. was modeled with reference to the model of the rear fender.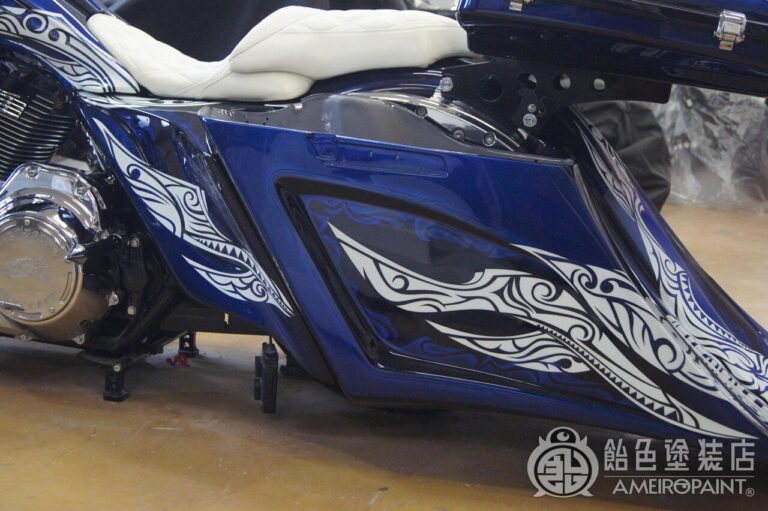 White graphics in a folk tattoo style.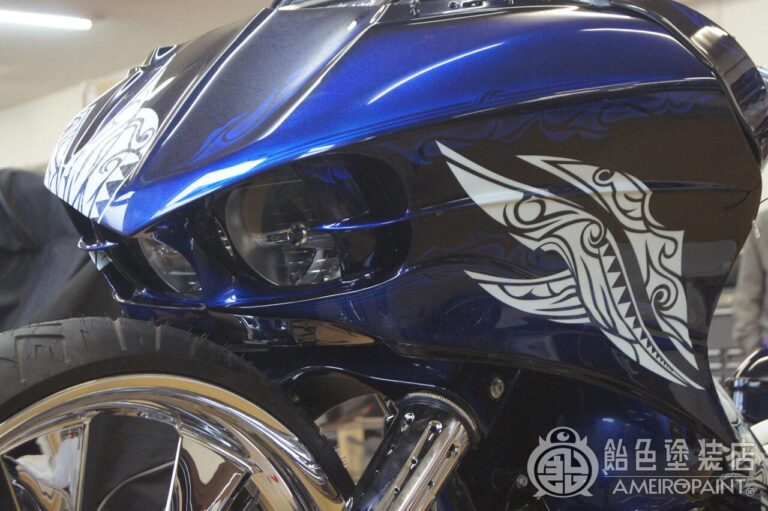 Powerful front mask.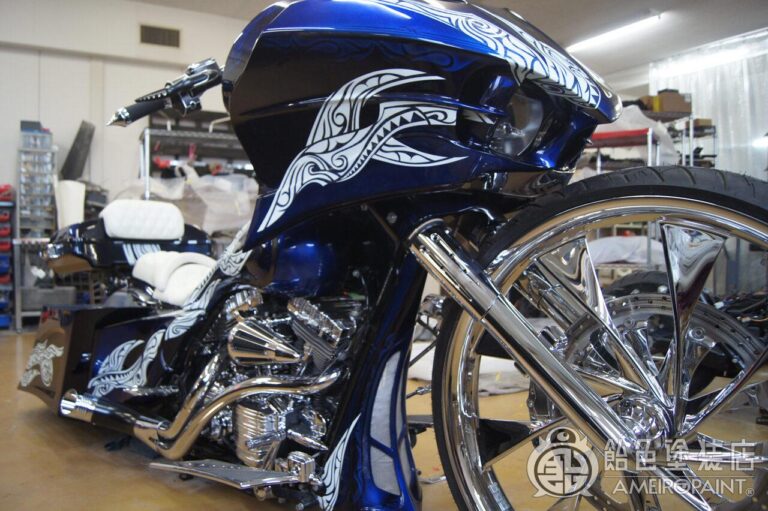 Is this angle the most powerful for baggers?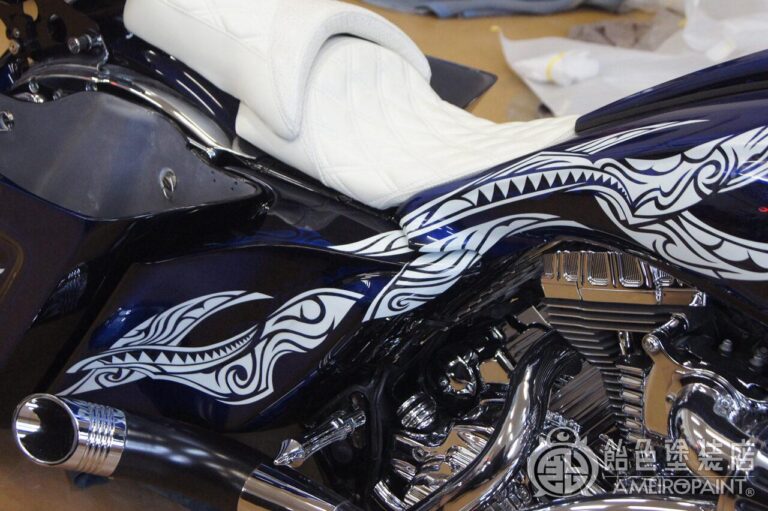 The white graphic is matched to the white sheet.
The line is from the tank to the side cover.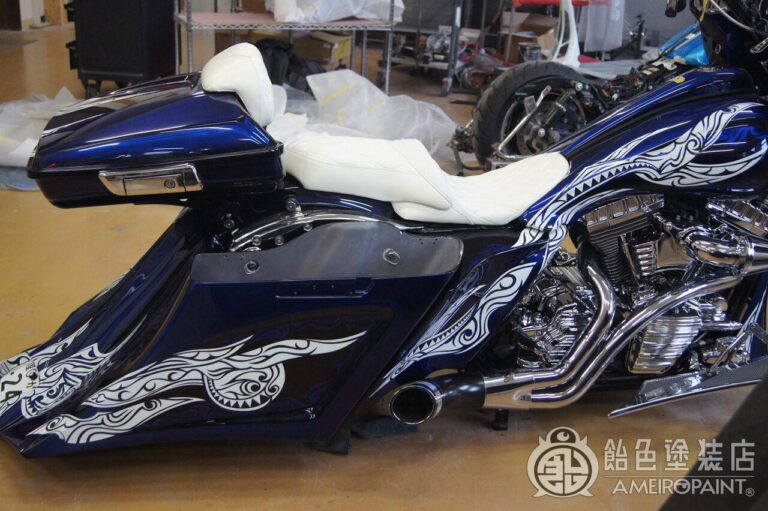 And I designed it so that it connects from the saddle bag to the rear fender.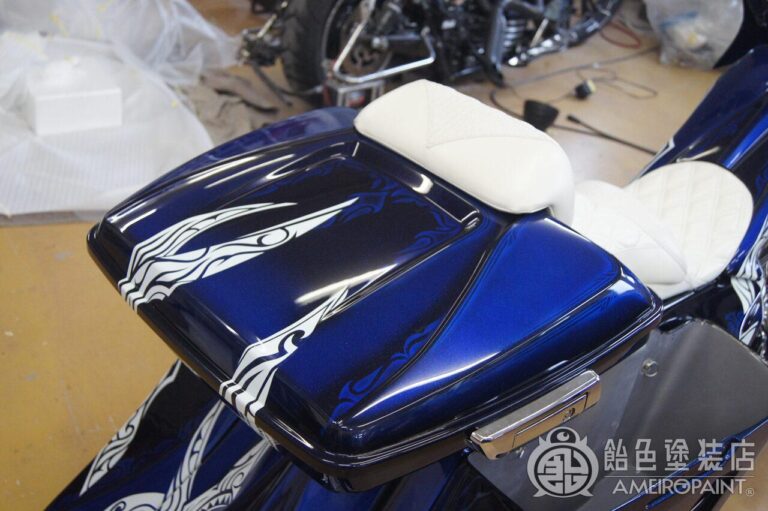 Also modeled on a tour pack.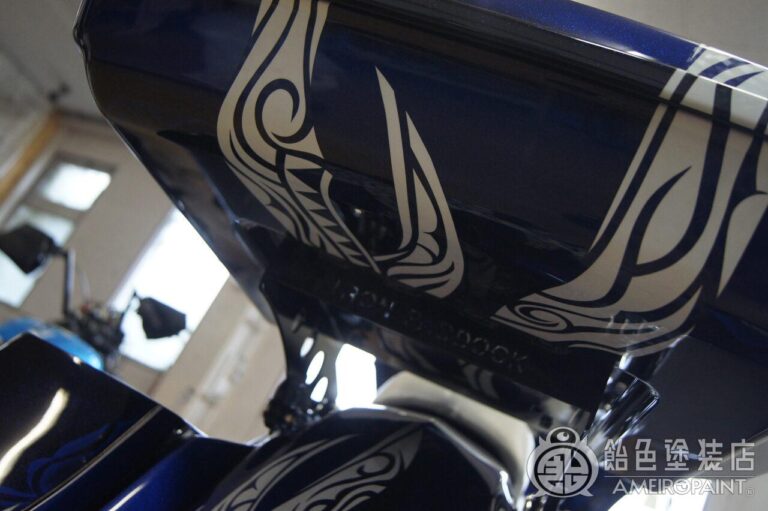 Designed to connect to the back side.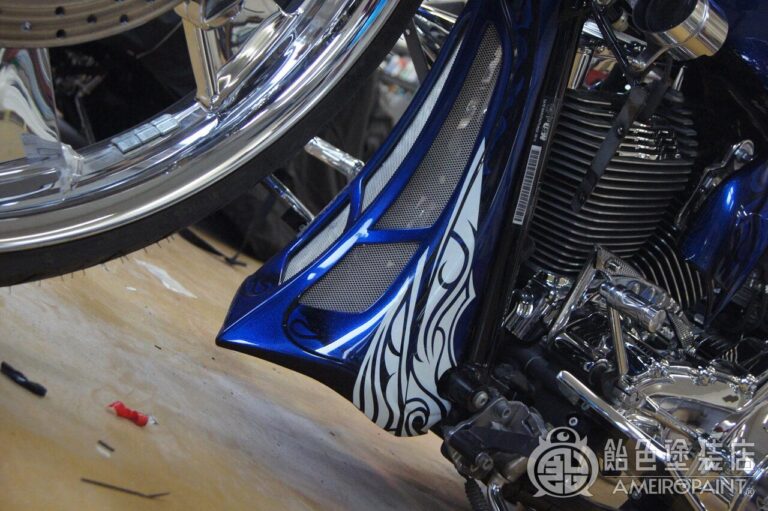 The chin spoiler was also modeled in the same way.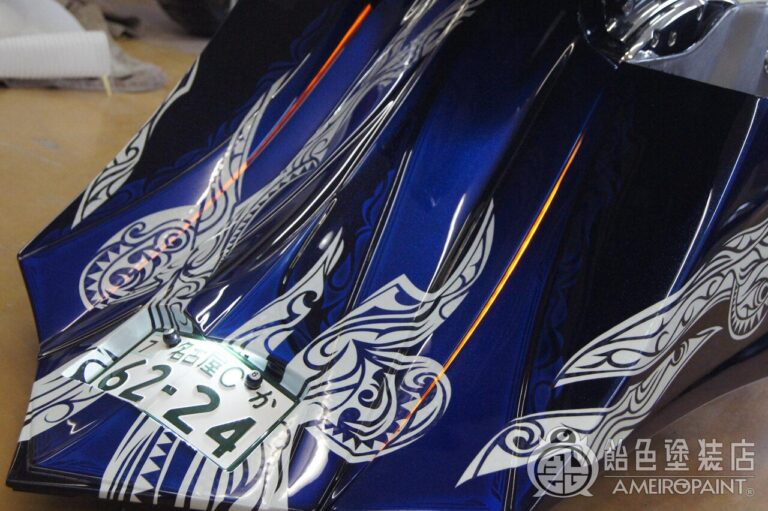 A blinker in the gap between the rear fender and the saddle back.
I'm looking forward to the complete assembly!
ハーレー バガー カスタムペイント CUSTOMPAINT HARLEY-DAVIDSON BAGGER
OWNER
YOSHIDA
CANDYPAINT
BASE
Solid-Black
Metallic
Mini-Flake
PAINT PROCESS
-Japanese Page-